Apple's "MagSafe" name is back, but rather than keep your laptop charged, it's now all about your phone, and Belkin will be bringing some gadgets local.
There's a new style of accessories coming for the new iPhones, and it's all about magnets. That's something Apple has rolled out alongside its new iPhone models, the iPhone 12 range announced last week, with the technology arriving in a newly revived "MagSafe" name.
MagSafe may sound familiar to some, as it has been used by Apple in the past. In fact, depending on how long you've been around Apple products for, you might have come across the name "MagSafe" with the MacBook, MacBook Air, and MacBook Pro laptops. It was a charging plug that allowed Macs to be safely unplugged if a cable was accidentally pulled or snagged, using magnets to hold it in place.
Ever since Apple moved to the Type C connector in its laptops, MagSafe has largely disappeared, even though Microsoft uses a similar concept in its Surface computers, but Apple has clearly moved on.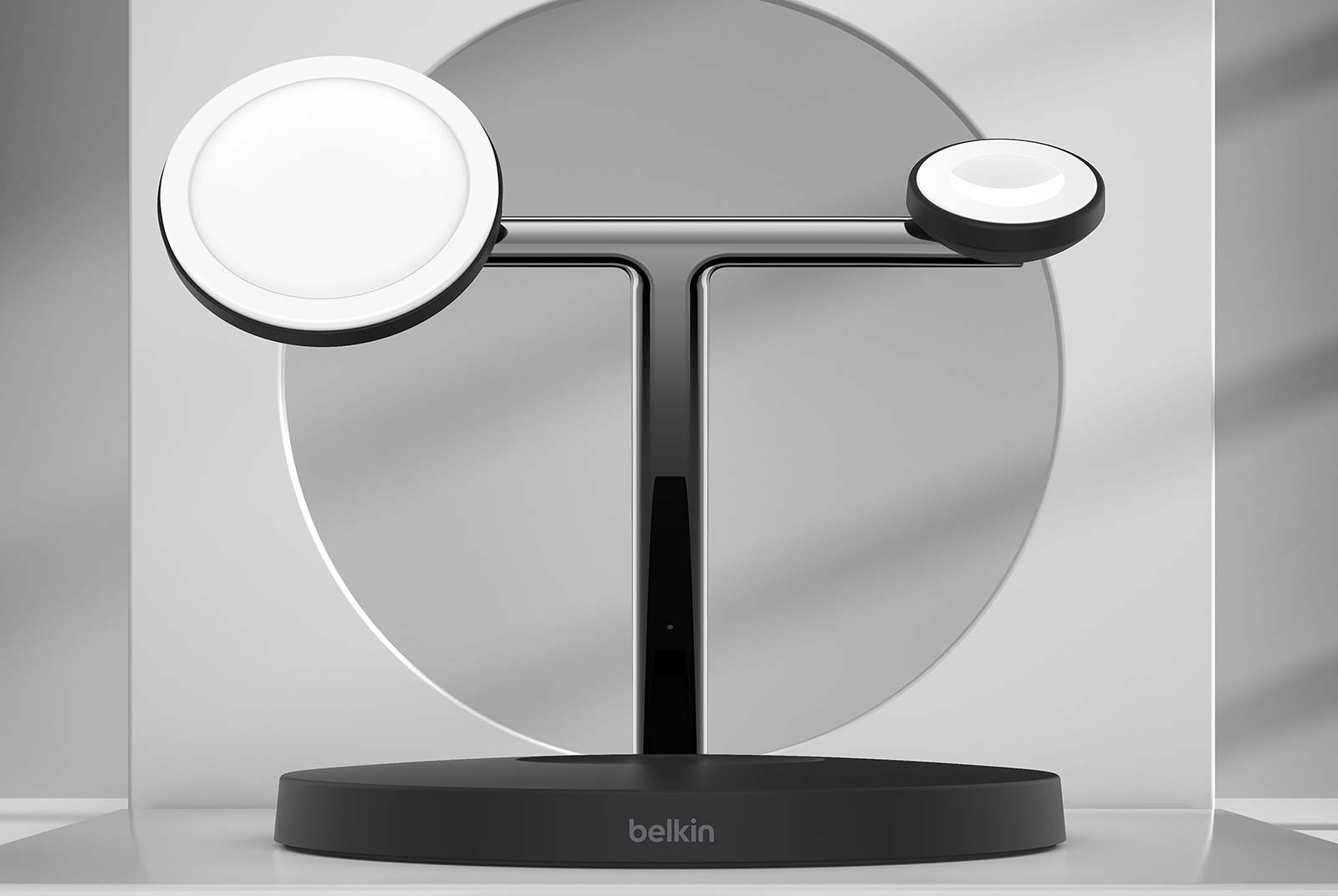 But it's back in a name, as Apple embraces wireless charging and a magnetic ring to hold the wireless charger in place with its new phones.
MagSafe for the iPhone is a little different, using a magnetic ring on the new iPhones to hold magnetic chargers in place, and to keep a wireless charger in a specific position to keep a 15 watt wireless charger in one specific place.
It's a technology Apple will be letting other companies make gadgets for, and Belkin is one of them, announcing two that are coming soon to work with the new iPhone models.
While neither have release dates, Belkin's two MagSafe gadgets are the Boost Charge Pro MagSafe and the MagSafe Car Vent Mount Pro.
The latter of these is pretty self explanatory, with Belkin's MagSafe Car Vent Mount Pro a mount for setting the phone up on a car's air conditioning vent, allowing the iPhone 12 models to be connected to a car's interior easily. There's no word on Australian availability, but when it does, the price will be set to just below $60 at $54.95.
Meanwhile, the more interesting of Belkin's MagSafe gadgets is the Boost Charge Pro, a new version of its wireless charging stand for the iPhone and Apple Watch, which will not only include a way to charge both of those gadgets, but also add a wireless charging module for wireless earphones, such as the 2019 AirPods and the AirPods Pro.
While Belkin's wireless charging stand can work with plenty of other phones with wireless charging, its MagSafe 3-in-1 Wireless Charger may well be iPhone 12 only, because while MagSafe incorporates the standard Qi wireless charging technology in its design, the Belkin MagSafe Wireless Charger stand will lift a phone a little higher thanks to the magnetic rings of MagSafe, and that's something phones not made by Apple won't support. Even Apple's older iPhones won't touch it, as MagSafe is specific to the new iPhone 12 hardware and higher, which means devices including the iPhone 11 Pro Max won't play nicely with MagSafe, either.
However, the good news is if you're thinking of getting an iPhone 12 variant, you will have options, and they won't just be for accessories made by Apple.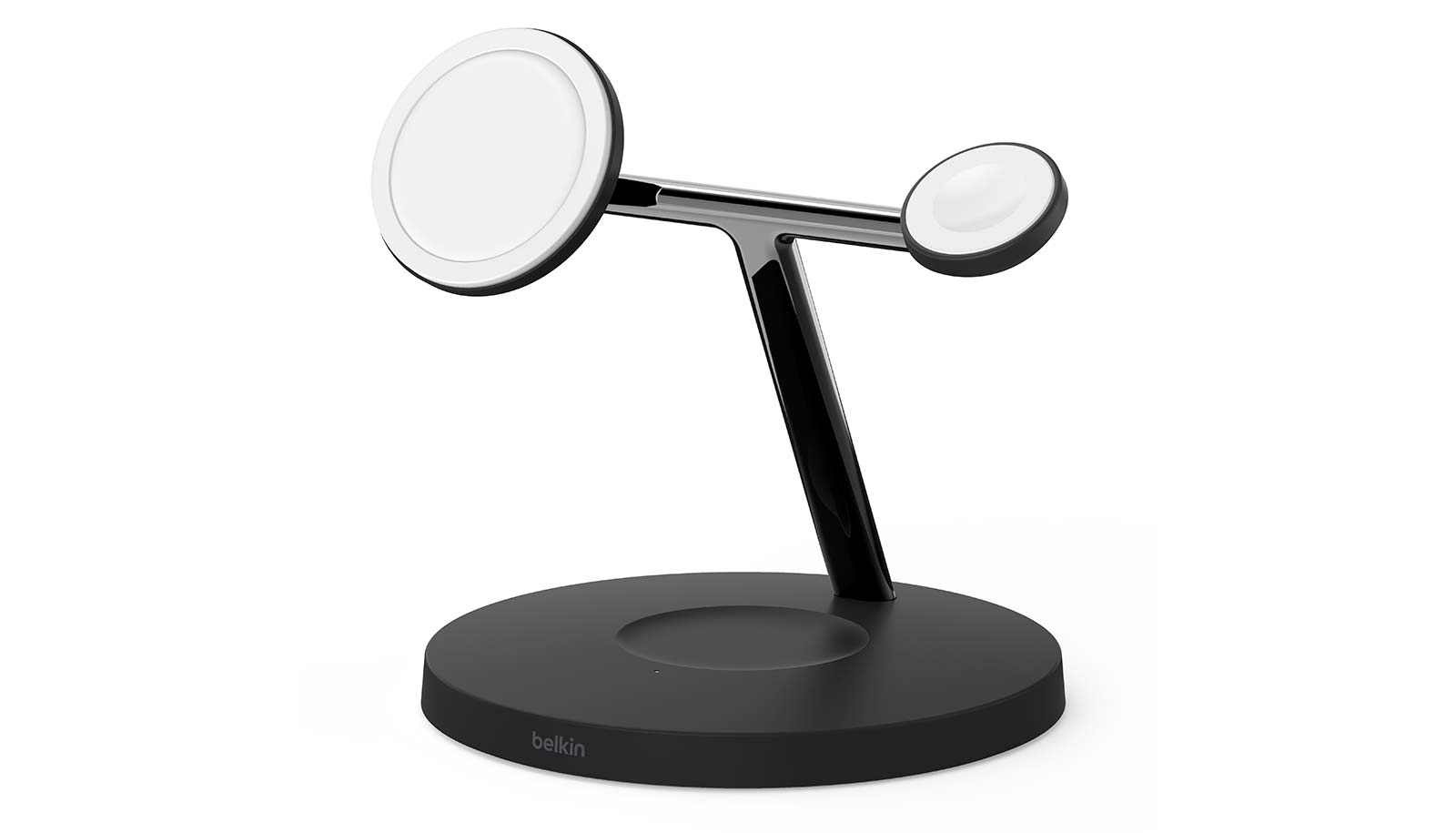 "Working alongside Apple has enabled us to design accessories that are an ideal complement to our customers' most personal devices," said Steven Malony, Senior Vice President and General Manager for Belkin.
"We;re excited to delight consumers by connecting them to the technology and experiences they love and can't wait to introduce these new accessories for iPhone users," he said.
Just like the MagSafe Car Mount, Belkin's Boost Charge Pro 3-in-1 MagSafe stand doesn't have a local Australian release date, but it will be priced at $219.95 when it does eventually land, we're told.