The record player brand beloved by DJs and audiophiles has returned to Australia, and it's coming with more than a few ways to cue tracks.
If you know a DJ or have seen one play, there's a good chance they can fondly recall time with Technics. A company that has produced more than its fair share of record players and HiFi equipment, it's about ready to do it again, returning to Australia.
Technics hasn't officially been in Australia for some time, departing around nine years ago by parent brand Panasonic. But it's looking good for a return, as the company not only spins up its record players, but a little more, too.
First up are the record players, because vinyl is big business these days, and that has been the bread and butter of the Technics brand for some time.
If you've ever tried being a DJ, seen a DJ, or done anything associated with a DJ, there's a good chance you've glanced at a Technics player, as these were legendary in the industry. Technics isn't alone here, and DJ record players can come from other companies, including Numark, Stanton, and Vestax, but Technics were some of the highly popular ones.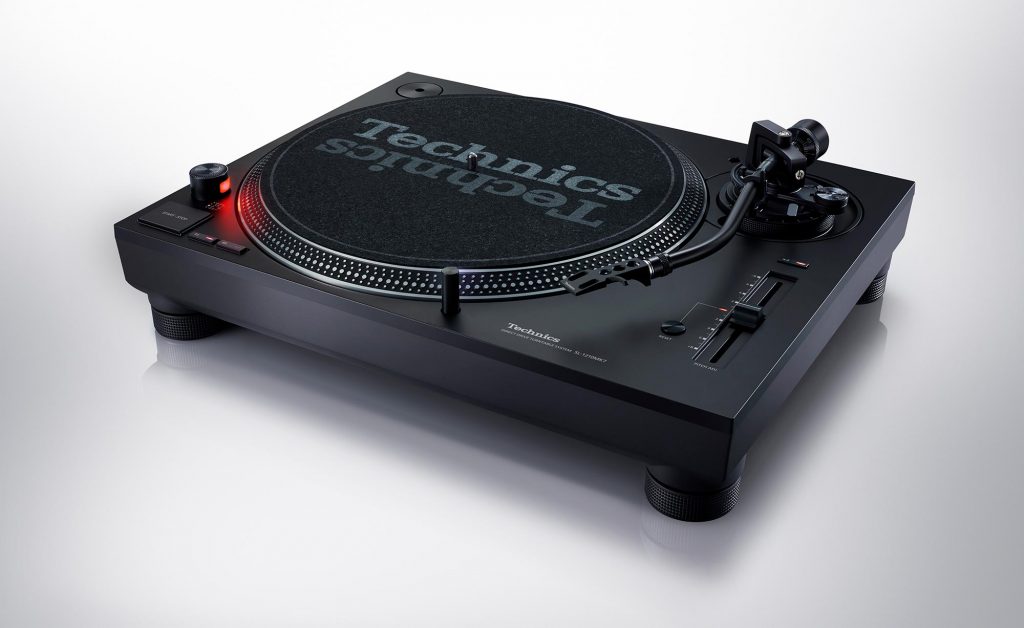 This year, they're back in Australia, arriving first with the Technics SL-1210 Mk7, a reinvention of the 1200 range now featuring a coreless direct drive motor to eliminate clogging when you intend to pause, with improved pitch control for tracking and accuracy. They'll arrive alongside the Technics DJ1200 headphones, a pair of cans that looks to take on the Sennheiser HD25 II, with an arm design that offers around 270 degrees of swivel, as well as a cable locking feature so the cable doesn't go flying out from the headphones when you're moving it about.
The Technics DJ-class of gear will hit Australian stores with $1749 getting the SL-1210Mk7 turntable and $299.95 the cost of the DJ1200 headphones.
But that's not all Technics is bringing to record players and headphones.
With vinyl in sight and definitely in a state of resurgence, Technics will have four more record players, ranging from an beginner's take on an audiophile-class player with a phono amp all the way to the high-end for folks who want the best of the best.
"We have seen a vinyl revival," said Richard Tassone, Director of the Consumer Group for Panasonic Australia, who at this week's launch said "it's the right time to relaunch this iconic brand".
With that in mind, the four record players launching under the Technics brands that aren't built for DJs are placed very differently.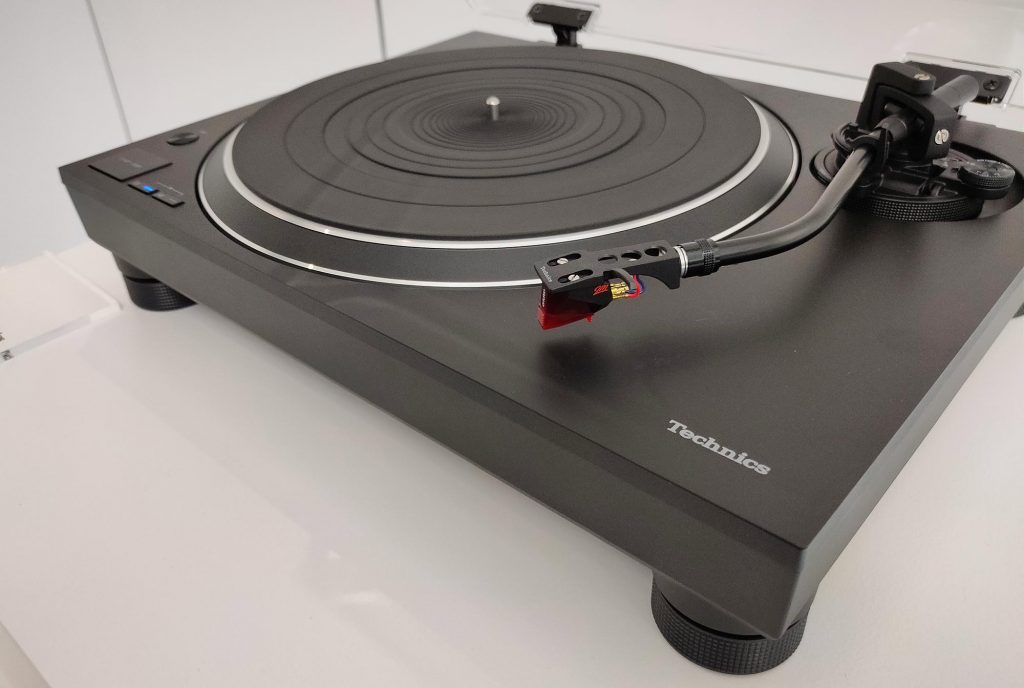 At the lowest level — and that term should be used loosely — there's the SL-1500C, what Technics is calling the "Premium Class". This is a direct drive turntable built on the coreless tech used in the SL-1210 range, but made with a two-layer platter and features a phono amp inside so you can plug it directly into speakers if you so choose.
The SL-1500C can also be used with a proper phono amp, bypassing its own, and includes an Ortofon 2M Red cartridge, supporting a variety of records and styles, finishing with an auto lifting arm.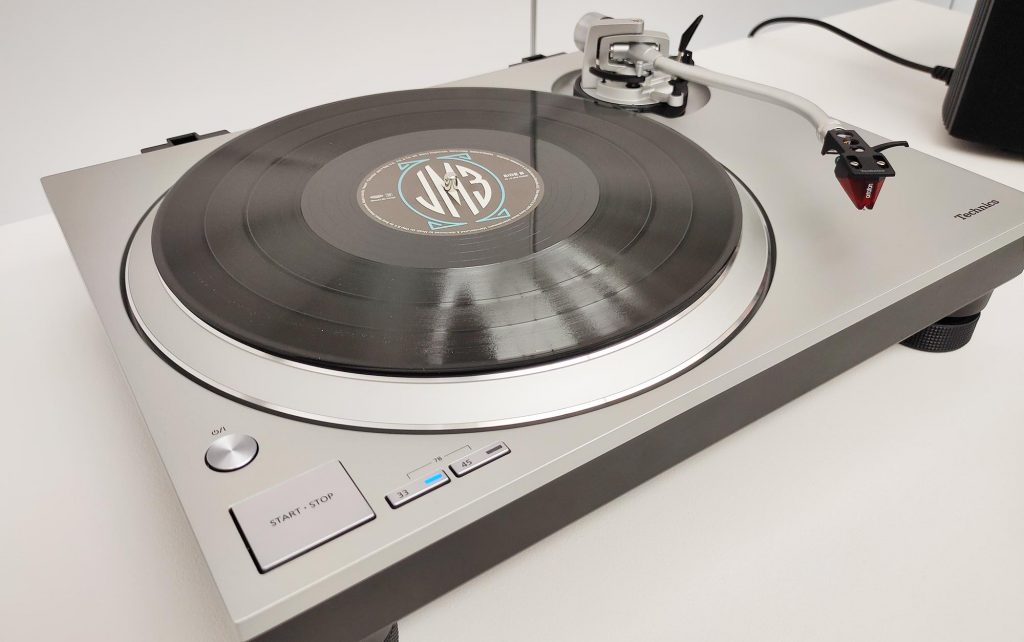 The Technics SL-1500C will come in at $1999, and is outclassed by the next one up, the Technics Grand Class SL-1200GR and SL-1210GR, a $2749 record player that either comes in black or silver (as that changes the model name). A little different again, it takes much of what's in the 1500C but uses different construction and materials, such as aluminium and rubber, plus is reportedly assembled by hand.
Finally, there's the one that costs big, with the Technics SL-1200G, a $6999 record player that upgrades the construction again, moving to brass and aluminium, keeping the hand-made assembly, and jumping to a three platter design to improve stability for records on this turntable.
The tone arm uses magnesium to make dampening just that much better, and the whole thing comes in a design meant to deal with unwanted vibrations to make vinyl playback just that much better. Given the near $7K price, you'd want that.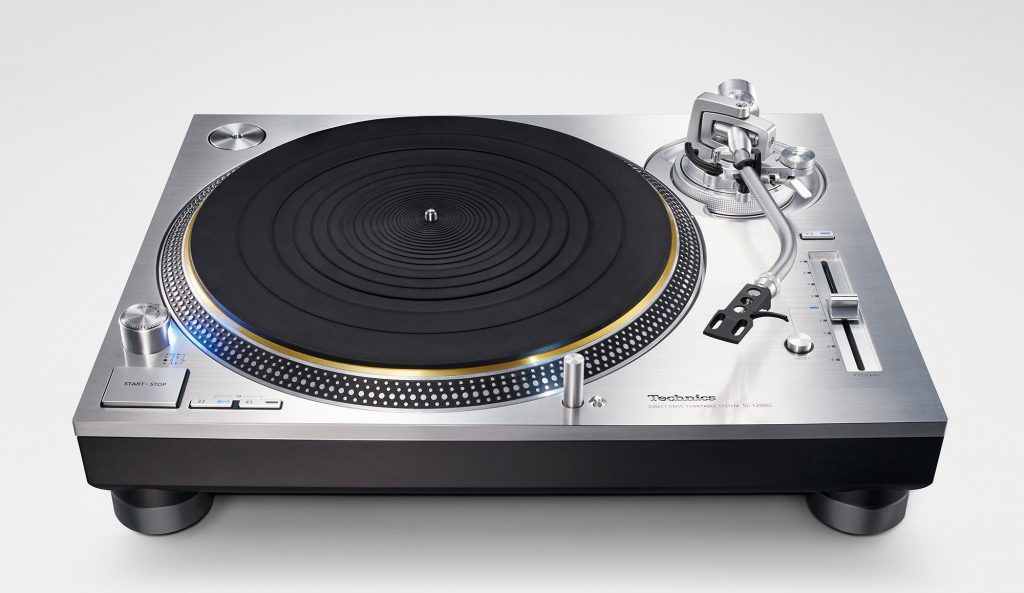 Technics' take on high-end record players isn't all the brand is pushing out in, though, with a pair of noise cancelling headphones on the way as well.
You've seen them from Sony, Bose, Beats, and plenty of others, and now it's time to see what the Technics sound is like there, too.
Launching as the EAH-F70N, Technics' take on noise cancelling headphones is wireless and supports LDAC from the few Android phones that send them out (mostly Sony), with apt-X HD also supported, too. There are 40mm drivers in these with what appears to be an around-the-ear circumaural headphone design, and what Technics is calling "hybrid active noise cancellation".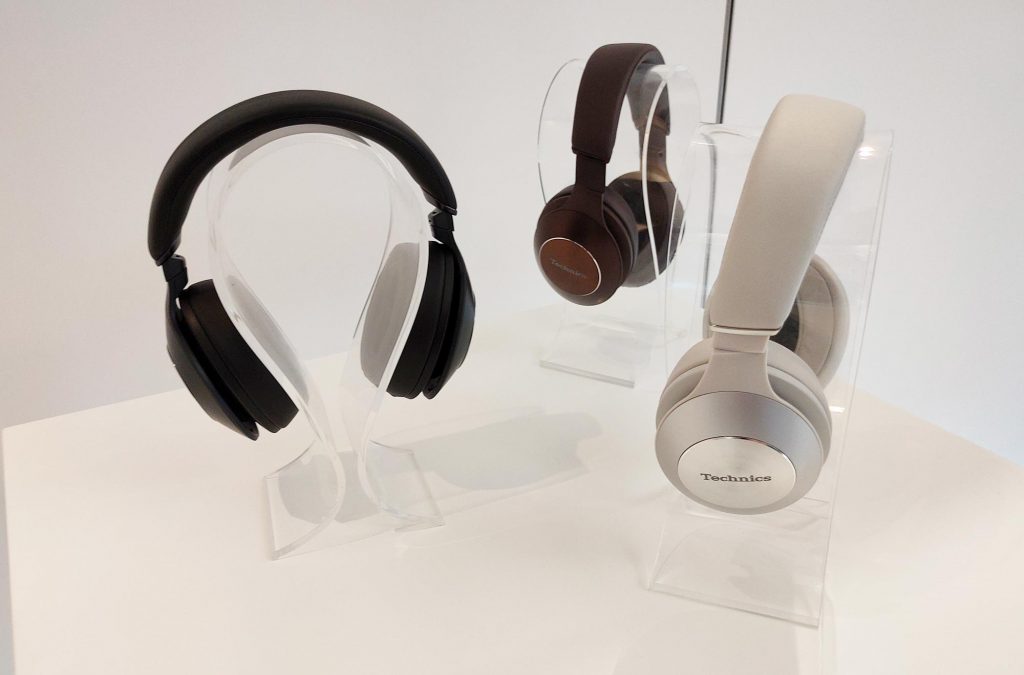 Different to adaptive, hybrid is reportedly using a mic on the outside and a mic on the inside near the ear to talk, with three modes of noise cancellation on offer. While the concept of adaptive noise is made to adapt to your surroundings (what's on offer in the Beats Studio 3) or can be triggered to adapt (such as in the Sony WH-1000XM3), this is more of a pick and choose to find your ideal cancellation setting.
The headphones also come with an ambient sound mode so you can hear through them, as well as support for voice assistants and a playback sensor to control playback when you take them on and off.
They also appear to compete with main range of noise cancelling headphones, sporting a price of $599.95 when the Technics EAH-F70N headphones launch this month, alongside all the other Technics gear.