Looking for a pair of noise cancelling headphones that won't ruin your hairstyle or stop you from wearing a hat? The latest pair from Sony could do that, and it's coming with tech from one of the industry's best pair of headphones yet.
The difference between headphones and earphones isn't just fit, but also style. While the fit is clearly a part of the major difference — because one goes in the ear and the other goes on or around it — the style makes up a major part of the change too.
With headphones, you're typically forced to wear a band around your head or neck, and that can mess up your hear, or not work as well with hats. Trust us on that one: as amazing as headphones are, they do not like all types of hats. At all.
Earphones, on the other hand, provide a little more flexibility. By only needing to go in the ear, they can sit on your person unencumbered, and not mess up your hair and let you wear hats.
There are positives and negatives to each, but if you're looking for a type of headphone that typically won't mess up your style, it's this.
However, like headphones, not all earphones are created equal.
While Apple's AirPods typically do a pretty solid job of being a wireless and cordless version of Apple's wired EarPods, if you're after something with a bit of isolation, they won't cut it. In fact, earbud design tends to let more noise in, so if you're after actual isolation in earphones, you may start looking to noise cancellation earphones.
And that's where Sony will have a new pair arriving in the coming weeks, launching the WF-1000XM3, a new pair of noise cancelling earphones that have taken much of the learnings from the award-winning pair of headphones Sony released last year, the WH-1000XM3.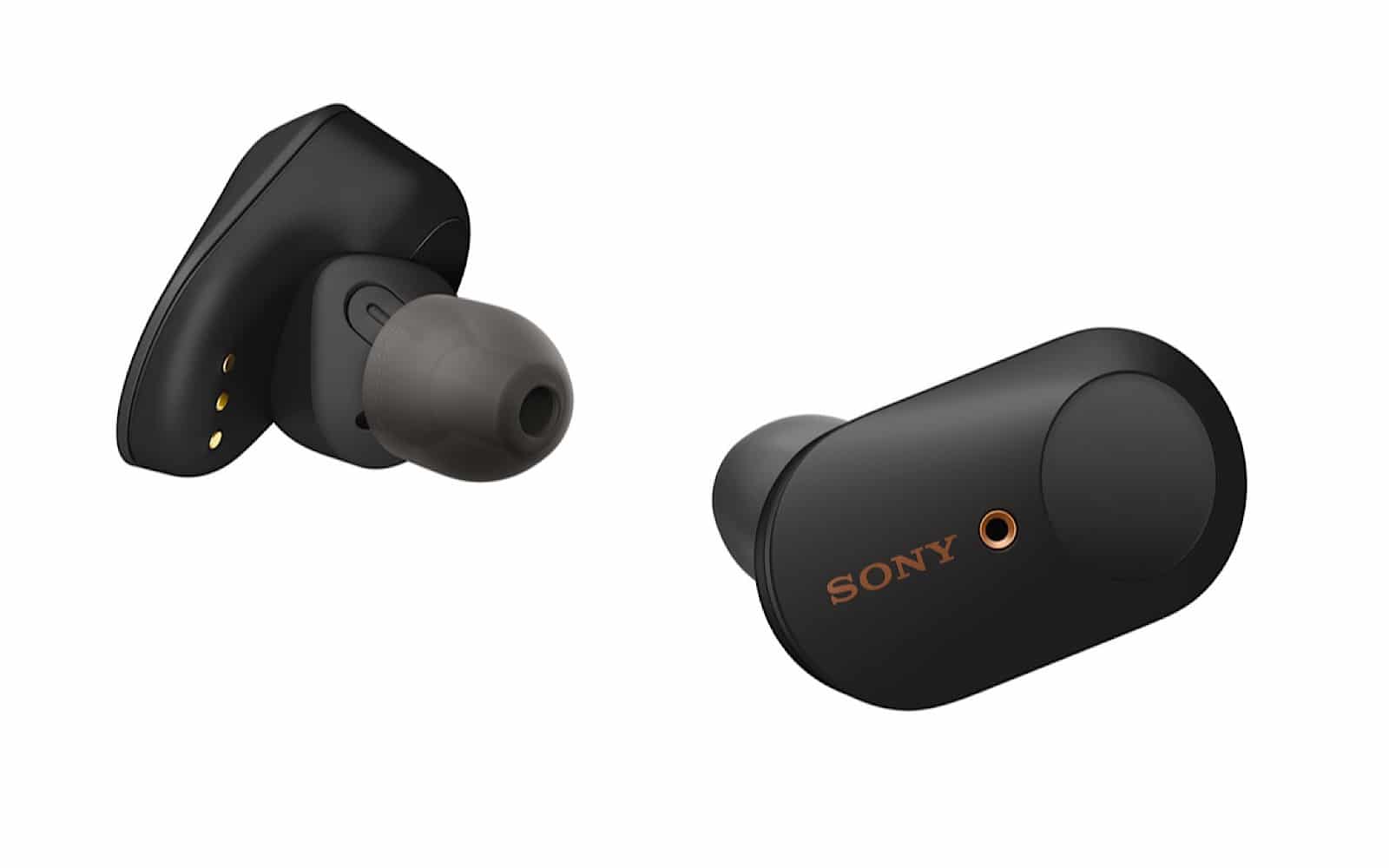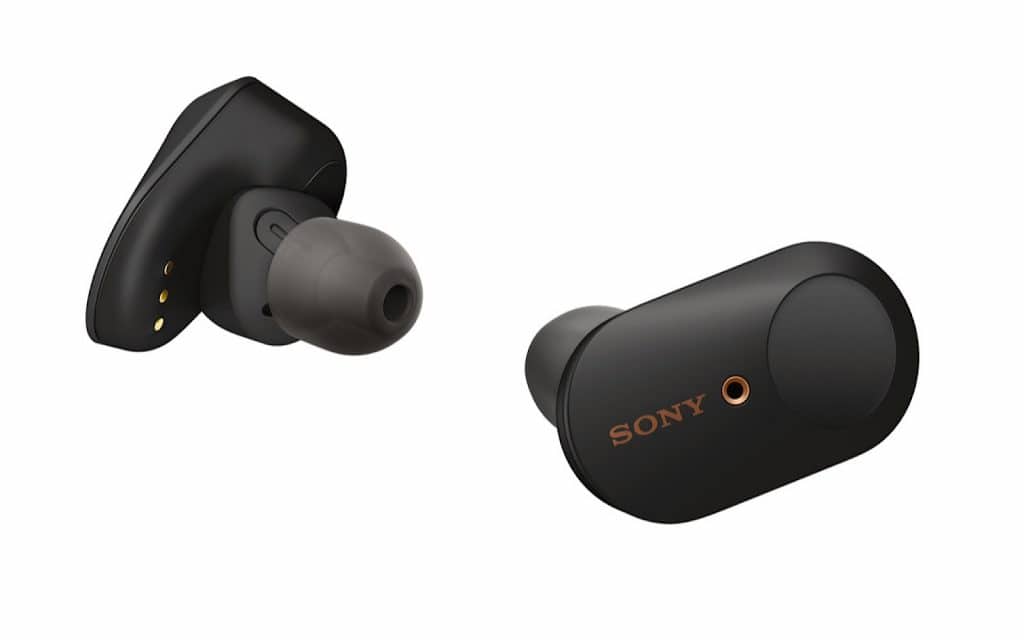 By "award-winning", we mean it: Pickr gave Sony's WH-1000XM3 the best headphone award for last year, and that's where much of the tech comes from, and it even sports some changes.
While the WH-1000XM3 introduced the QN1 HD Noise Cancelling Processor, a dedicated chip for handling noise cancellation, the smaller in-earphones give a glimpse on what you can expect from the WH-1000XM4 with the QN1e, a new variation works to cancel out even more of that cumbersome noise.
Much like the bigger headphones, there's support for Sony's Digital Sound Enhancement Engine HX, also known as "DSEE HX", as well as 24-bit signal processing and wireless sound.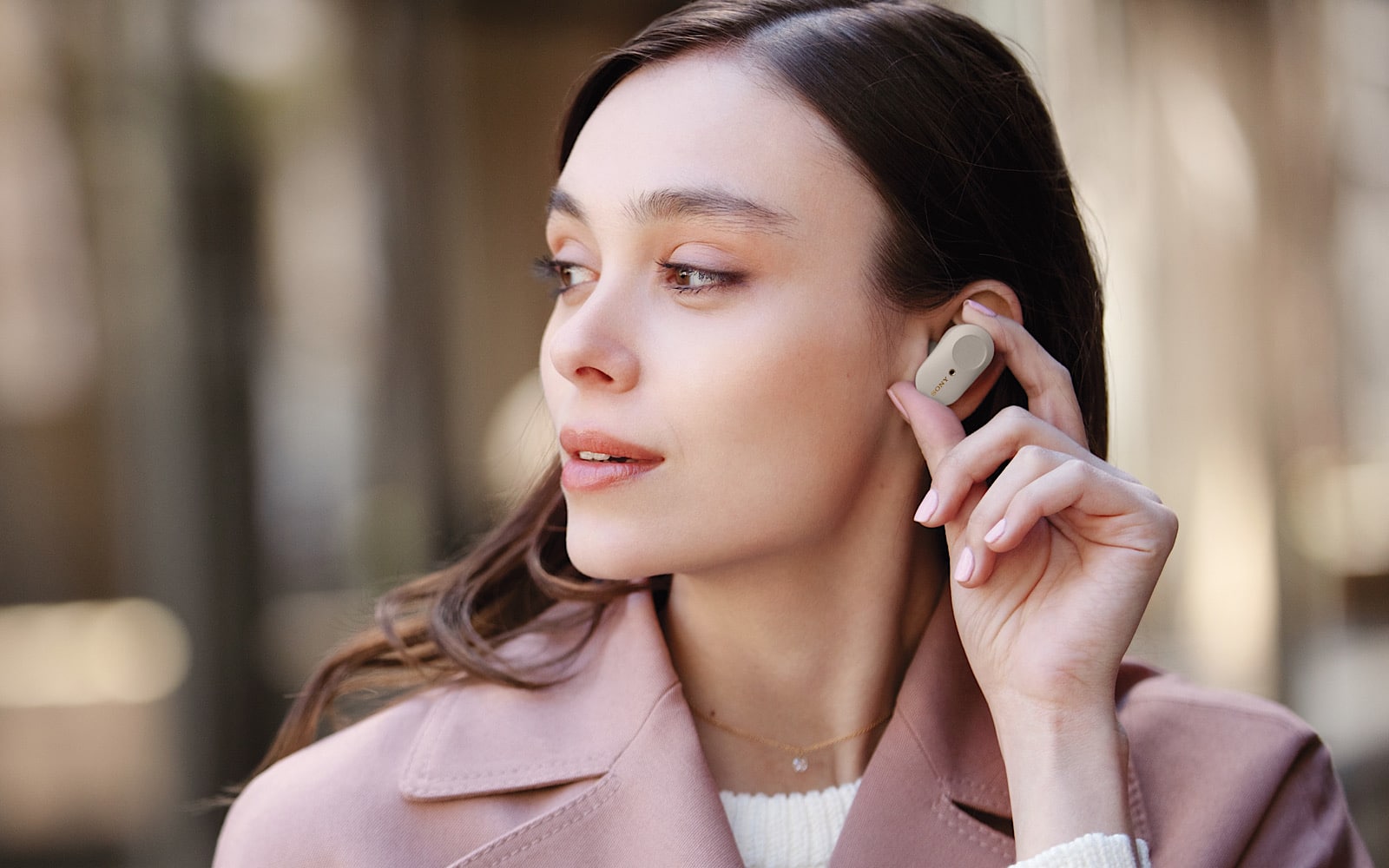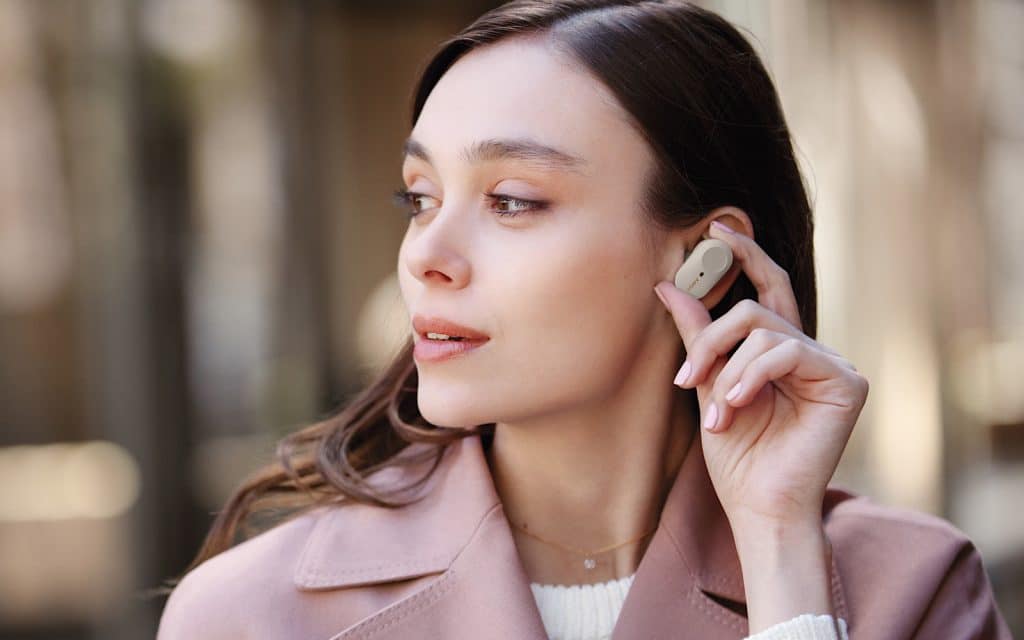 However the WF-1000XM3 wireless and cordless earphones are different from its WH-1000XM3 sibling because they're not connected by a band, with each ear designed to hold in the ear thanks to what Sony calls a "tri-hold" structure to hold the earphones in place.
There's also a new Bluetooth chip to keep the earphones receiving the audio content at the same time, improving stability and audio sync, meaning less latency and chances for one ear to get the message and the other, well, not.
Like the 1000X series, there's support for touch controls, something we've seen since this whole thing started back in 2016 with the MDR-1000X, and this model sports a similar approach, albeit on a smaller scale. You can hold your finger over the touch panel and it will let ambient sound in to let you hear the outside world temporarily, while the touch sensors will let you swipe to play, pause, and control the music.
Battery is the other major part, with the Sony WF-1000XM3 sporting up to 6 hours per charge with noise cancelling on, with the case providing an extra three charges. In total, the Sony WF-1000XM3 offers up to 24 hours of charge before the case needs to be plugged into a cable again.
"Following the huge success of our WH-1000XM3 headphones, we are thrilled to be able to offer customers Sony's innovative Industry-leading noise cancellation in a truly wireless in-ear form factor," said Abel Makhraz, Deputy General Manager for Consumer Sales and Marketing at Sony in Australia.
"The WF-1000XM3 earbuds provide the benefits of the over-ear headphones, in a compact and lightweight design, and we are delighted to welcome these new headphones to the 1000X family."
As for when you can expect the Sony WF-1000XM3 earphones, Sony has penciled in this month (July), with the earphones arriving in black and silver for a recommended retail price of $399.95. We'll let you know what we think as soon as we get our ears in them with a full review in the coming days.