There are a lot of big, meaty flagship cameras, but if you're after something a little more compact that is a little more capable than your phone, you now have two more options.
We're past the middle of the year, and that means manufacturers are getting into the back half of what they have planned for technology releases for the year, pushing into the gear you might want to take with you on holiday, to snap some photos with.
And just in time for that, Sony has announced a couple of new cameras that it has on the way, complete with some new lenses, as it looks beyond the flagship full-frame cameras the Alpha series has become known for.
While Sony is still making those, this week, it's adding to the Alpha range for enthusiast photographers, utilising the APS-C sensor format in its additions.
Different from the full-frame sensors on the A7 and A9 cameras, an APS-C sensor was once considered professional before full-frame arrived.
Full-frame is designated as such because it's a full 35mm frame, making it the same size as a 35mm negative. In comparison, the APS-C sensor is half that size sitting in the centre, providing the same aspect ratio in a smaller size, and allowing cameras to get the best parts of a lens, typically found in the centre.
Cameras that use an APS-C sensor are typically found in the enthusiast part of the market, and can be particularly well suited to video, because the lens quality doesn't have to be as razor sharp given that you get the centre rectangle of any lens it uses, not the entire dome of the lens. As such, full-frame cameras are typically focused on the pro, while APS-C cameras pull back a little.
That's not to say professionals can't or shouldn't use an APS-C, and there are many who do.
In fact, the latest additions show that Sony is bolstering its APS-C cameras with features pros might want, including some of those out of its full-frame cameras.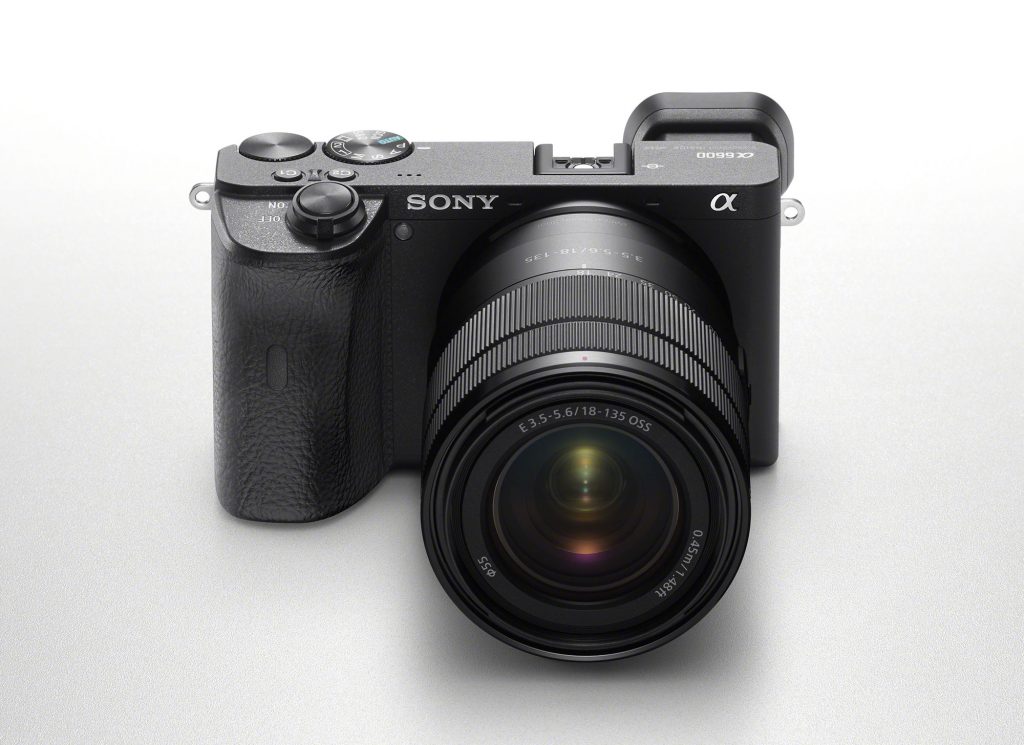 Introduced this week, the Sony Alpha 6600 (a6600) and Alpha 6100 (a6100) both feature a 24.2 megapixel sensor with an image processor taken straight from Sony's full-frame cameras, pairing it with support for 4K video capture in the Super 35mm format, something we've seen on Sony's other cameras in the past.
For images, it means you'll get 24 megapixels per shot, while video will capture just over two times the information it needs and downsample it back to 4K. Both the a6100 and a6600 feature that, though the latter of these supports the Hybrid Log Gamma (HLG) format of HDR automatically, potentially bringing the modern filmmaker out to make videos look even better on modern TVs.
Both cameras also feature an LCD screen that can tilt, fast autofocus, and support for "Real-time Eye AF", granting a form of autofocus that uses eyes to maintain focus.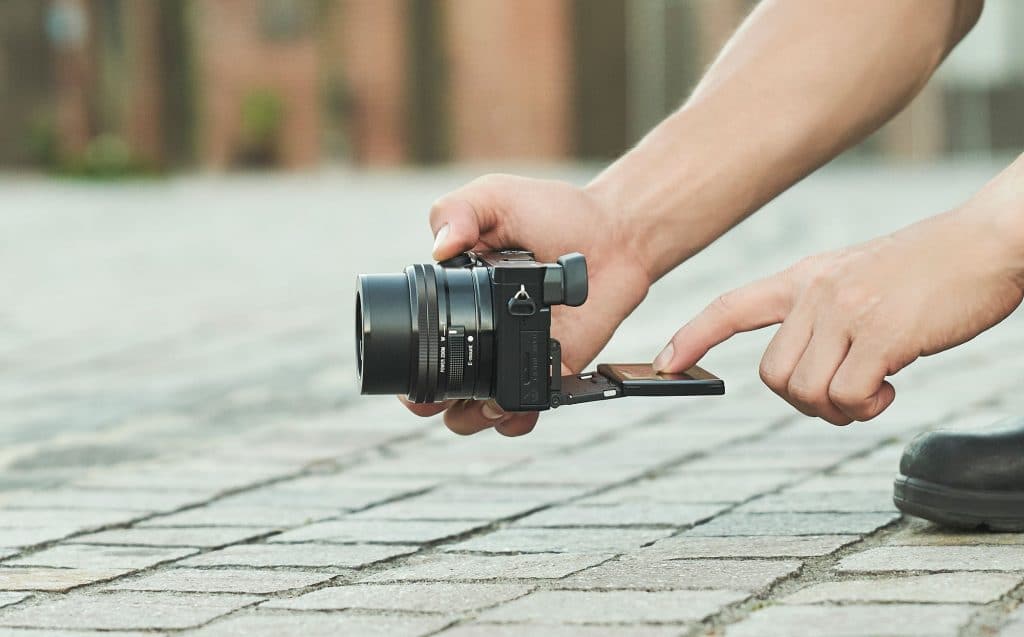 There are differences between the range, though, with the Alpha 6600 including a bolstered low-light sensitivity range, jumping from 100 to 32000, with the expansion lowering to either ISO 50 or ISO 102400, the latter presumably for taking pictures without a flash. Alongside that low-light sensitivity, there's also a 5-axis in-camera image stabilisation system that Sony says can result in as many as 5 steps of shutter speed, which might just give you the room you need for capturing images in very low light.
Alongside the cameras, Sony is adding two lenses to the E-mount it uses, delivering a wide to standard zoom lens in the 16-55mm F2.8, and a 70-350mm F4.5-6.3 in a telephoto lens without a particularly low-light friendly aperture. These lenses are designed for the APS-C cameras, but can work on Sony's full-frame cameras, making an eventual upgrade possible if needed.
There's no word on pricing or availability for Sony's new lenses — our guess is October — but both the cameras will arrive in October, with a starting price of $1349 getting the Sony a6100 while the $2399 will see the Sony a6600.