Apple's iPad seems to have some fresh new competition, as Samsung's Tab S range gets a new entry ahead of the upcoming Galaxy phone announcements next week.
After months of rumours and speculation, next week will see the arrival of a new smartphone or three from Samsung, as the Galaxy S range hits version 10, likely alongside one of the world's first folding phones.
The latter of these — the foldable phone — is incredibly important, because while eyes will be on the next Galaxy models, the foldable device will bring the tablet and phone together, merging them with a new degree of premium control. In this type of device, the phone and tablet will be come one, as a small tablet folds into a phone, making it capable of doing both.
But just because foldable phones should start to signal the end of the tablet, it doesn't mean tablets are going away for good.
In fact, ahead of Samsung's announcements on February 21 (in Australia; February 20 in America), the company has opted to announce a new tablet, as the Tab S4 sees a sequel of sorts in the Tab S5e.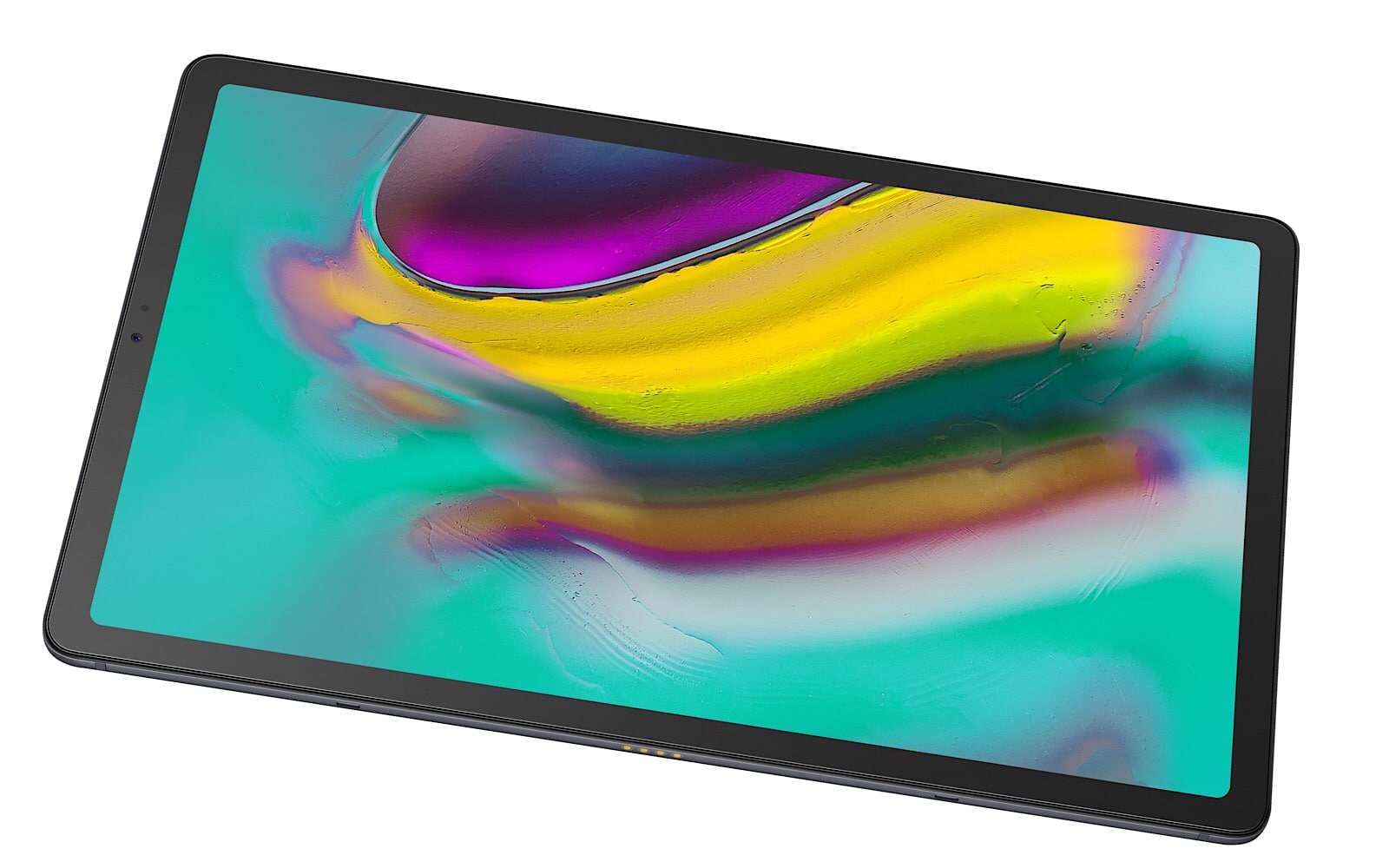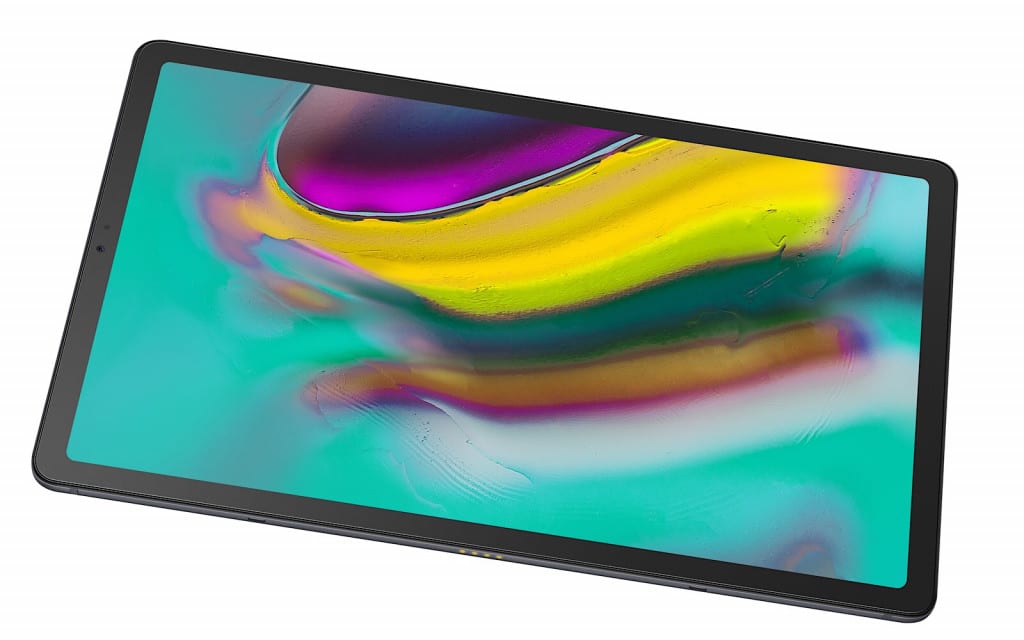 It doesn't come across as a total sequel, mind you, but rather a new generation of Samsung's tablet range, with the Galaxy Tab S5e offering what made last year's Tab S4 interesting, but in a slightly different design, shifting the thickness from the 7.1mm of last year's Galaxy Tab S4 to 5.5mm of the new model.
You'll still find a 10.5 inch 2560×1600 (WQXGA) Super AMOLED screen here, making it likely very similar to what appeared in the Tab S4. There's also a fast eight-core processor underneath, either 64 or 128GB storage, a microSD slot for more if need be, and most of the wireless features you might come to expect, including 802.11a/b/g/n/abc WiFi, Bluetooth, and GPS.
One thing the Tab S5e won't have, however, is a 3.5mm headset jack, likely lost to the thickness shaving everything down so slim. The battery size has also dropped a little, 7040mAh compared to last year's 7300mAh in the Tab S4, though Samsung suggests the battery on this tablet should hit as high as 14.5 hours.
While there have been slight changes to the tablet, there are aspects of the Galaxy Tab S5e which make it sound like the S5e isn't so much a replacement to the Tab S4, but rather a mid-range model meant to hold the line until a full replacement arrives.
For instance, the on-board camera is identical, offering 13 megapixels on the back and 8 megapixels on the front, with 4K Ultra HD recording from both.
There are four speakers on this model, and there's also a fingerprint sensor, too, with no face scanner. Given that face and iris scanning is usually the more premium of technology, to see it missing on this model suggests the Tab S5e isn't the high-end model, at least from our point of view.
Samsung has also not listed the S Pen as an accessory, though it has included the the Pogo port on the side of the tablet, meaning it should support a keyboard case. We've checked with Samsung to find out whether the Tab S4's accessories will be supported, but at the time of publishing, it hadn't come back with a response.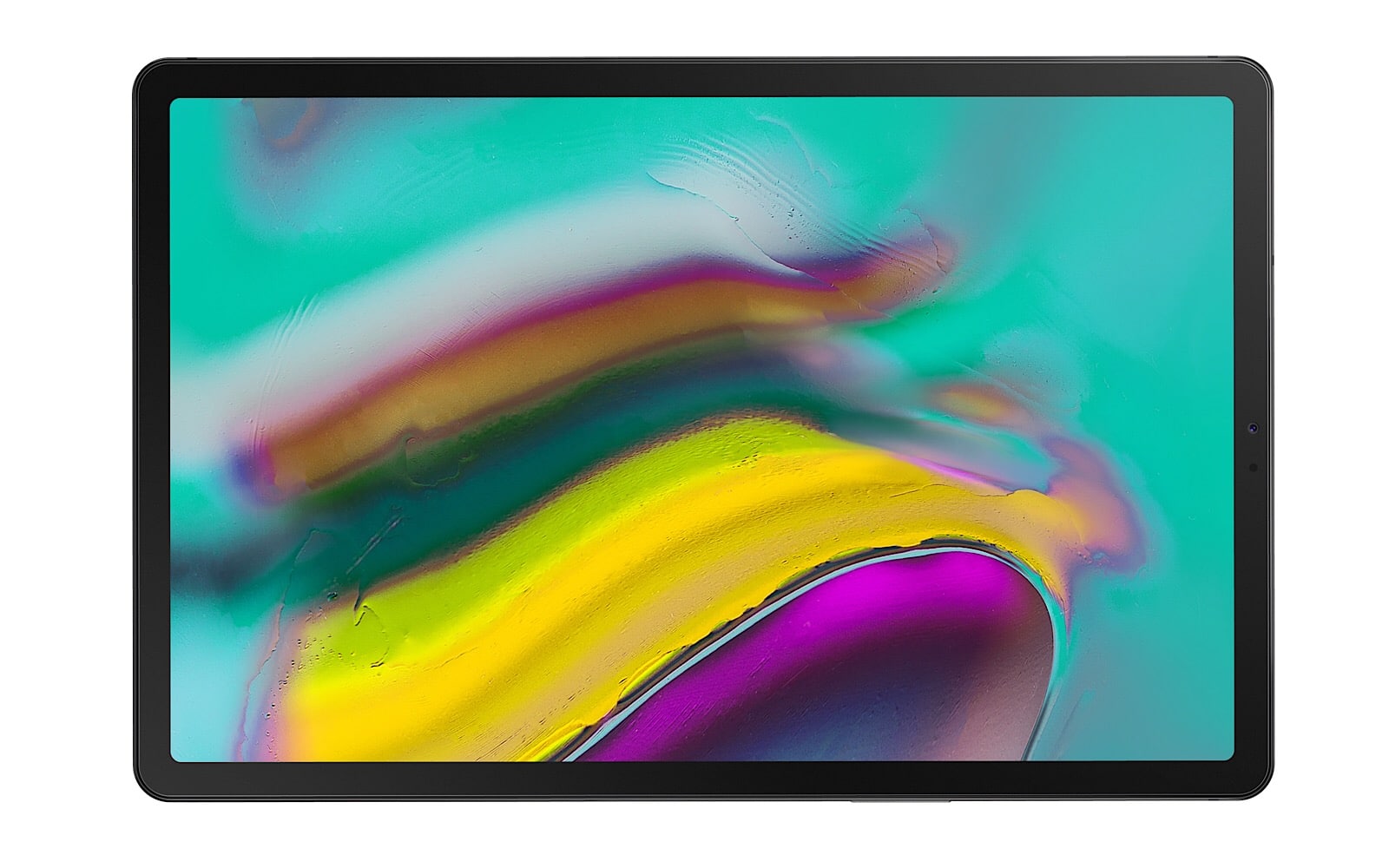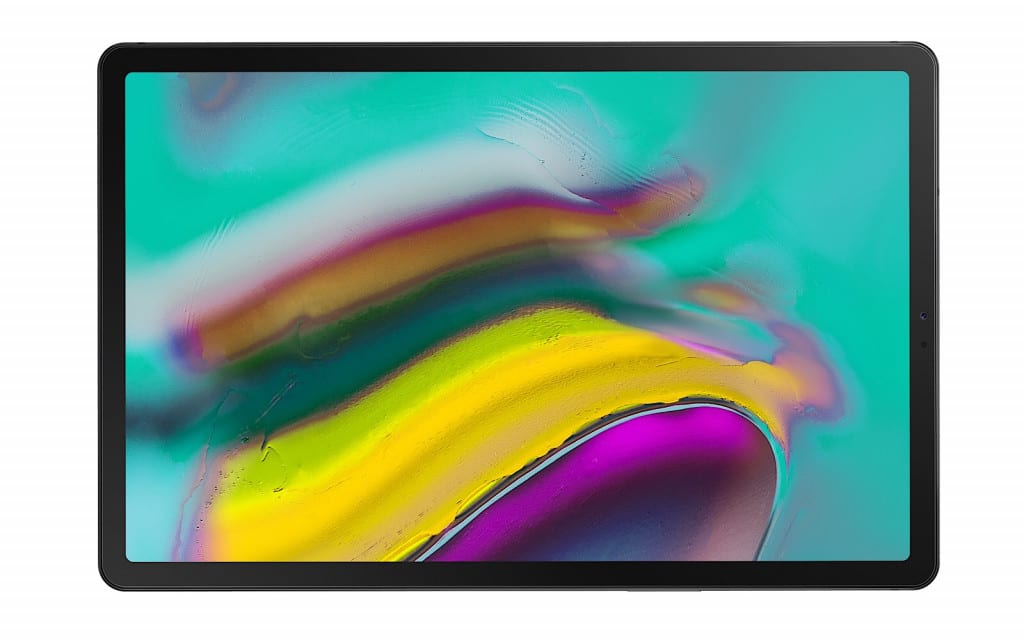 Overall, what the Tab S5e does seem like is stop-gap for Samsung's tablet range, possibly because the next proper high-end tablet from Samsung could either be a model that inherits features from the Galaxy S10, or because Samsung's tablets will become the foldable phones.
Despite this, Samsung is calling it a "top-tier tablet", with its president literally stating that.
"The Tab S5e is a top-tier tablet with a sleek design and powerful features, available at a new price point," said Samsung's DJ Koh.
"For users who want intelligence that keeps them connected so they can get more done — as well as a big, beautiful screen for a rich, premium entertainment experience — the Tab S5e delivers."
We'll have to wait and find out for ourselves, though Australians will get to see it, with Samsung Australia confirming that the Galaxy Tab S5e will see local availability. As to when that is and how much, your guess is as good as ours, but we'd suggest it will come after the next phone does, making it some time in April to June.