The whole curved TV thing kind of died out, but it has good uses, such as in computers, and if you like a screen that wraps around you, Samsung has two coming, one of which even gets QLED.
If you look back on some of the ideas that happened in the TV world, you can see some of them as fads that didn't quite work out.
There's 3D, which is kind of still a thing in the theatres, but doesn't do much today when TVs have stopped supporting it. You can get 3D in the VR world and on some projectors, but that's largely it. The whole 3D thing is more or less dead on TVs.
There's also that curved thing. You might remember when curved TVs were a big selling point, because if you sat in the centre of your sofa, the curve was supposed to make it easier for you to take in the entire picture.
Except not everyone sat in the centre, and it largely became irrelevant. That curve could make the screen easier to see more of the picture, but it might not have been best suited for TVs.
Monitors, however, now that makes some sense.
When you use a monitor, you tend to be sitting much closer to the screen, and so if you have a curve that arches around you slightly, it might be a little easier to take a big picture in.
That's kind of the idea that has kept curved screen technology in the whole desktop monitor space, and while it has uses in productivity, it also has something it can do for gamers: immersion.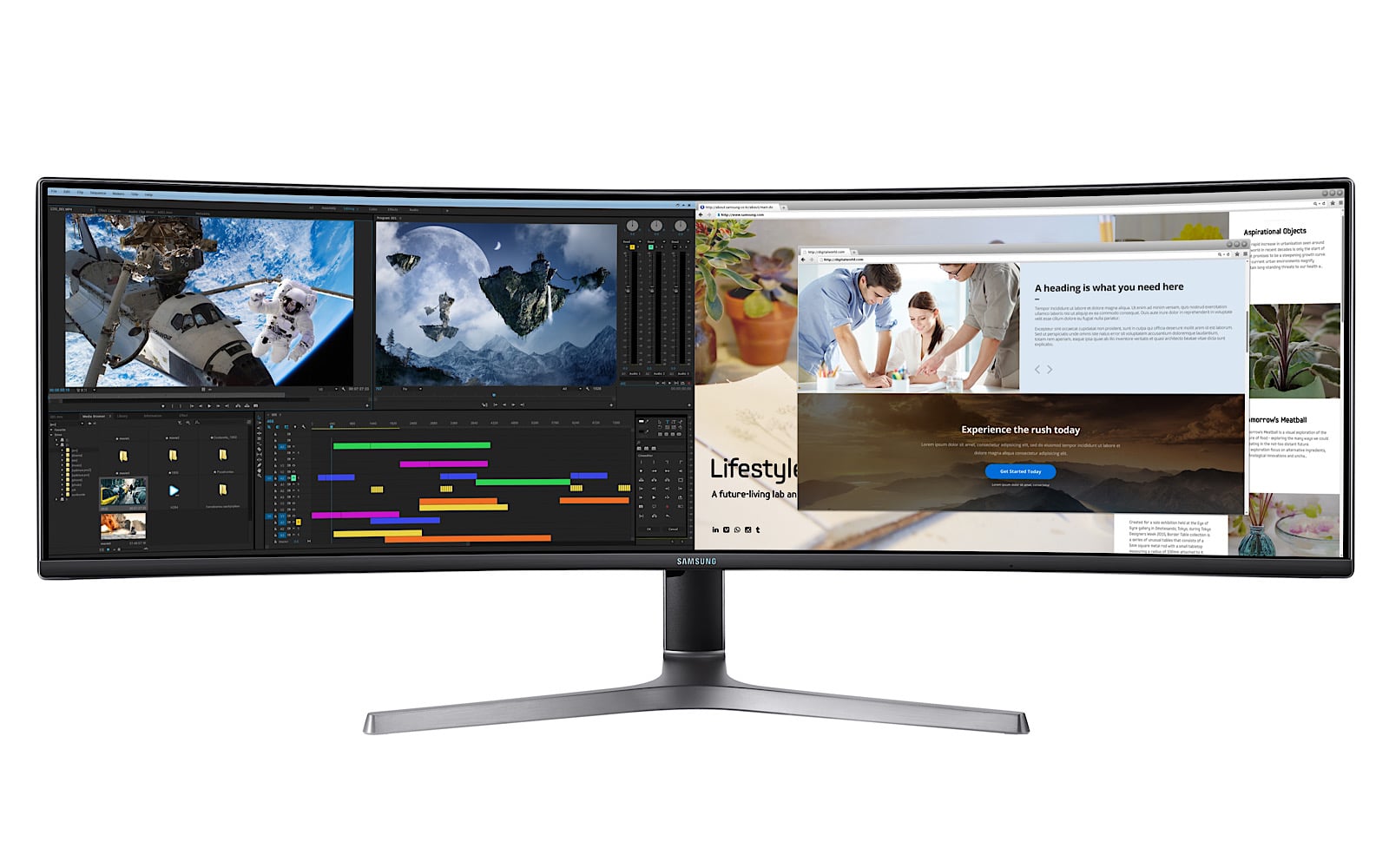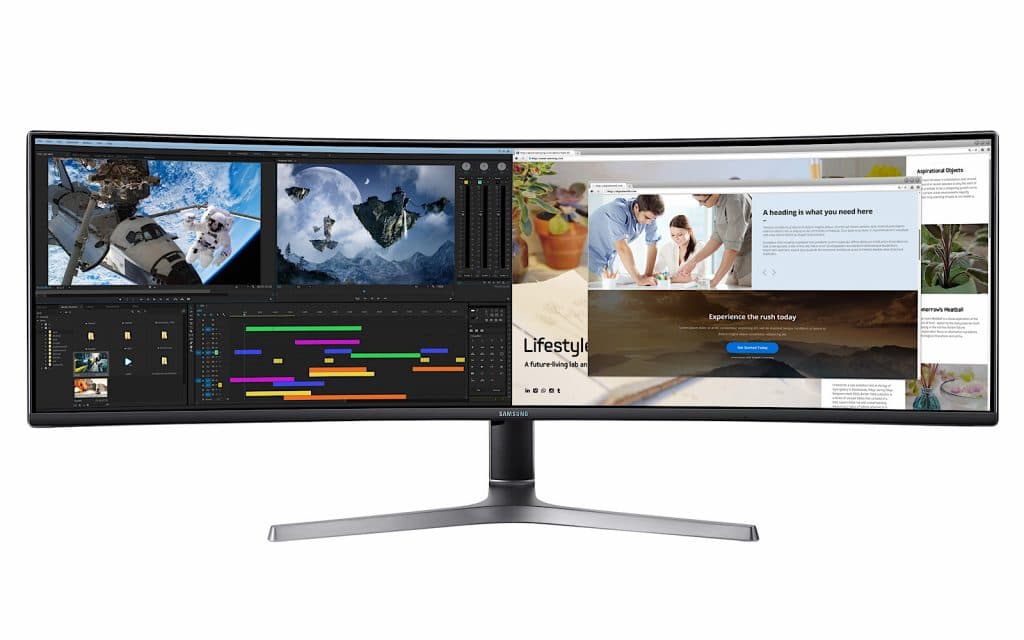 A screen that wraps slightly around your viewing distance? You better believe that's going to improve immersion, and means as you game, you might be taking in more of the perspective than you might think.
It's not the only technology designed to help there, either.
Lately, gaming monitors have been adding synchronisation technologies, to help ensure the computer and monitor are providing fast frame rates in sync of each other, and you don't have the frames breaking apart, a process called "tearing".
There are faster gaming monitors, offering faster refresh rates than what you might find in the world of TVs. A faster refresh rate means games that can run at over 100 frames per second may look smoother on a screen that supports those speeds.
But there's more gamers can benefit, and one of those is a TV technology Samsung has been using in its high-end screen: QLED.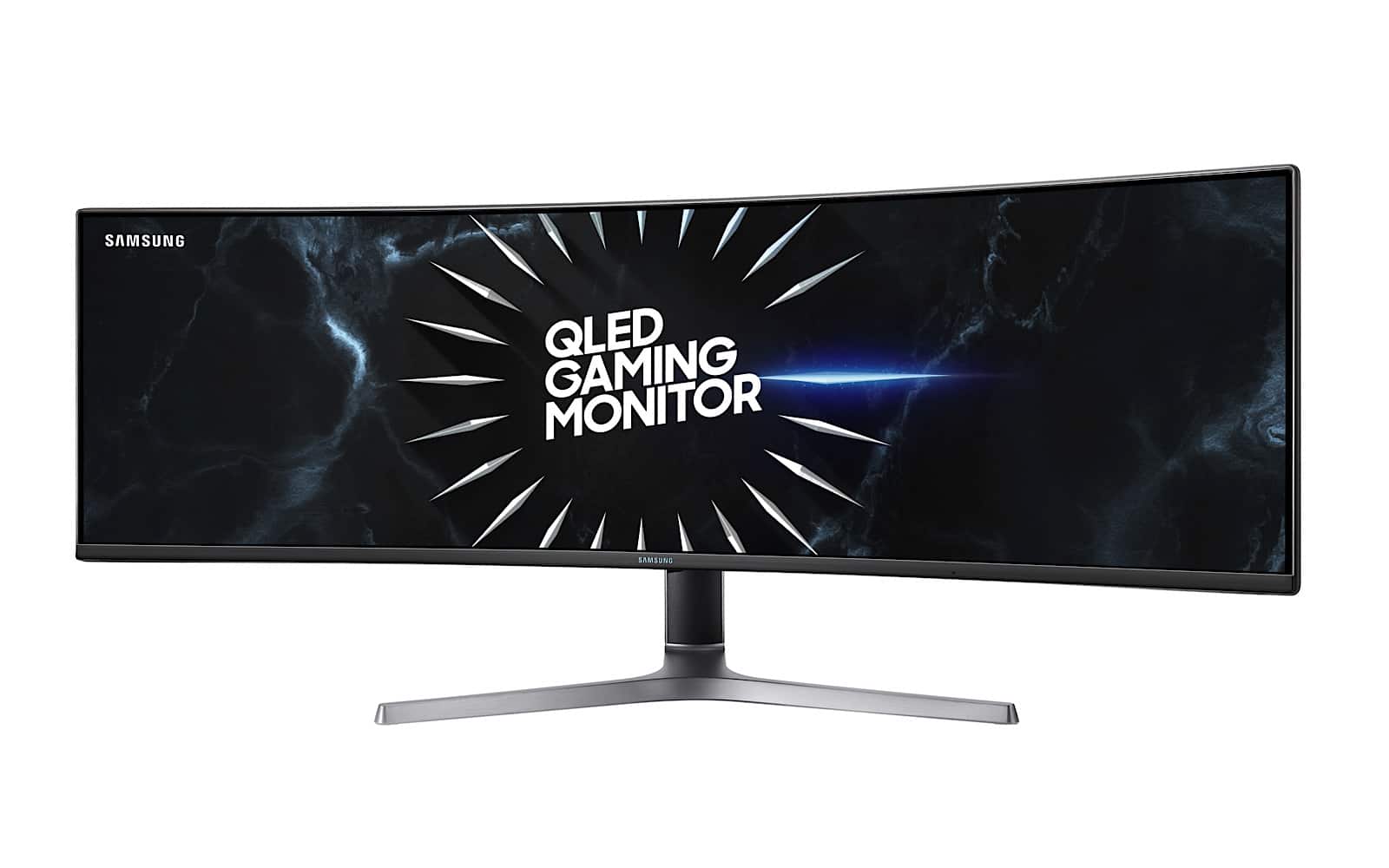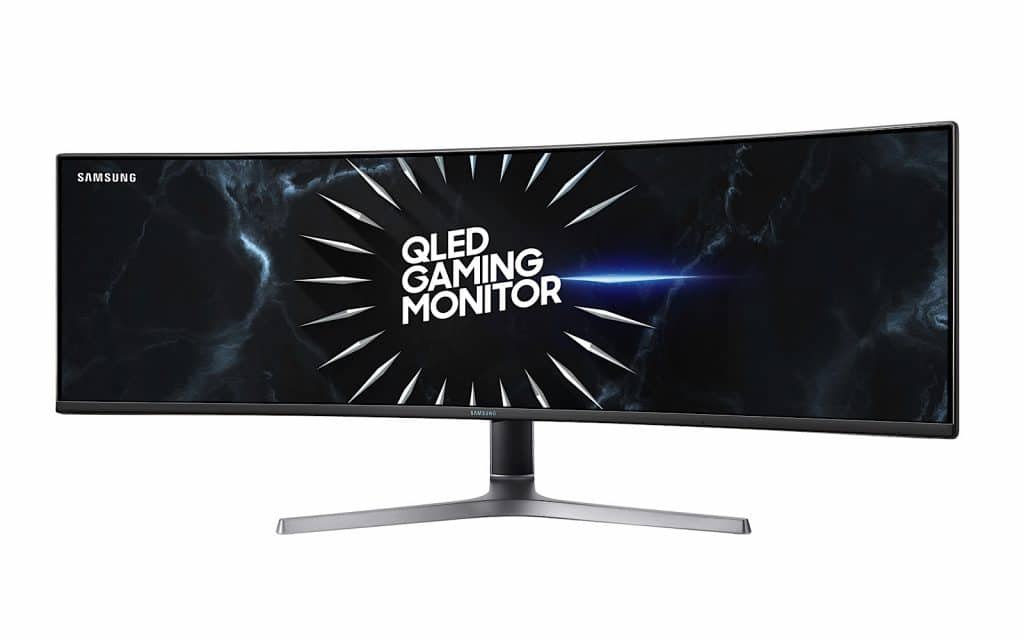 Samsung's take on the quantum dot technology most TV manufacturers are using is a little different, using metal alongside crystals to focus and hone the colour, boosting vibrancy in a move to try and match OLED. While gaming monitors and OLED aren't much of a thing at the moment, Samsung's latest screens are attempting to bring QLED and the curve together in a big size.
That's what's coming in the 49 inch Samsung CRG9, a massive screen sporting a 5120×1440 screen, making it ultra wide, to boot. AMD's Freesync 2 is supported one that big screen, as well as a 120Hz speed for fast performance, not to mention that QLED technology backing it.
There's also another monitor coming from Samsung that will skip the QLED, but gain speed instead. The Samsung CRG5 is a 27 inch Full HD 1920×1080 curved screen without QLED, though it will get a faster 240Hz screen and support for Nvidia's G-Sync technology.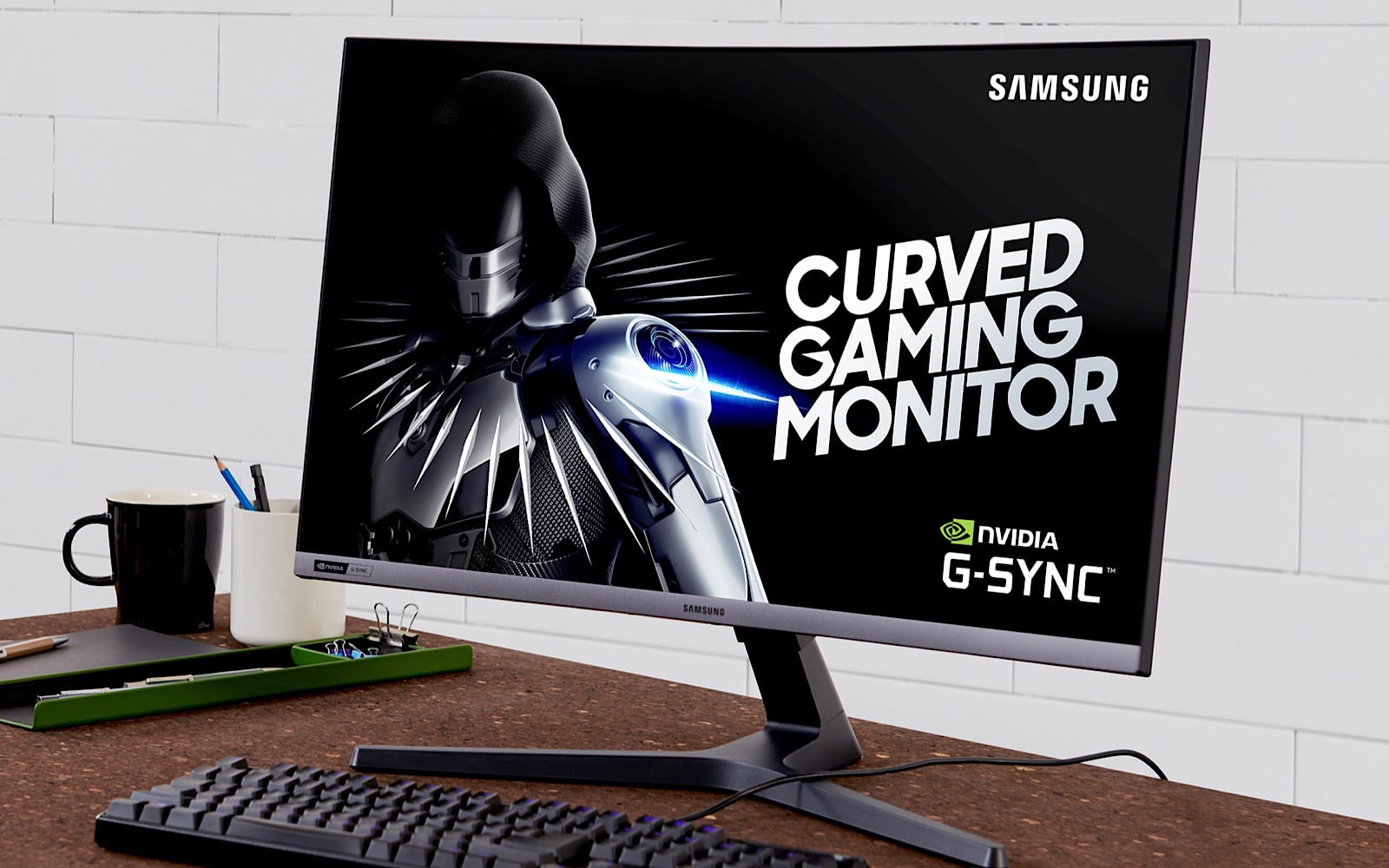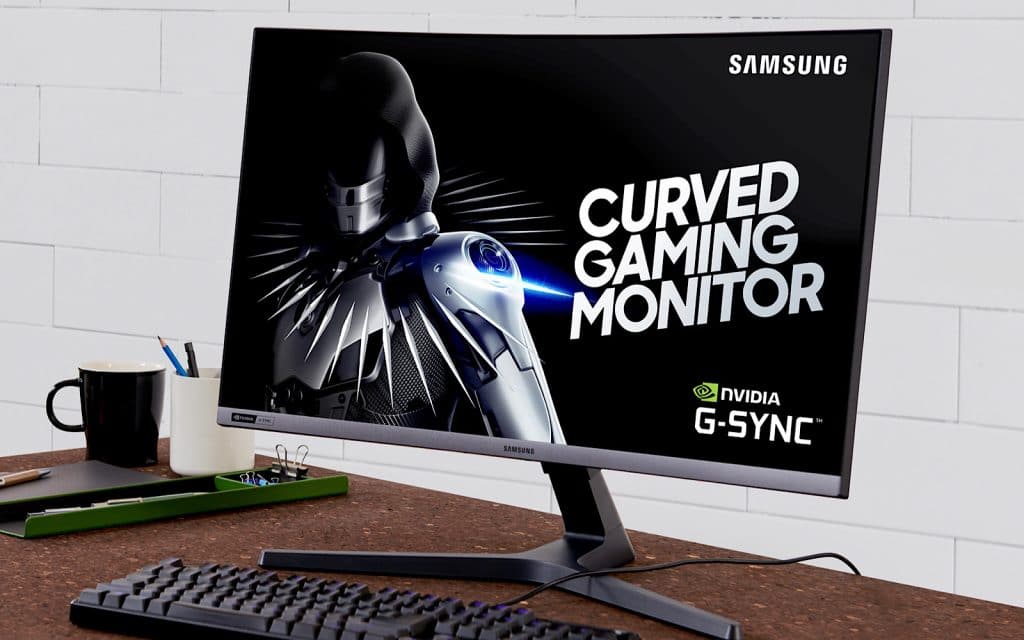 "Samsung has designed the new monitors to offer an awesome experience that's immersive and can give gamers an edge over their competition, whatever their game is," said Samsung Australia's Phil Gaut.
"Our curved monitors are designed to create a field of view that displays content right up to the edges, so gamers can take in all the action," he said.
"With the introduction of two new curved monitors, Australian gamers now have more options when it comes to finding the monitor best suited to their style of play."
Pricing on the each of the screens is a little different, with the 27 inch curved CRG5 available from late September for $599, while the 49 inch curved QLED CRG9 will fetch a recommended retail price of $2599. You can expect that big one in late August, coming to electronics stores across Australia.