Jumping on the 5G network doesn't cost extra from telcos yet, but buying a 5G phone certainly comes at a cost. And yet Samsung's next 5G release might ease that burden just a little bit.
Touting the fastest mobile speeds you can find, 5G is out and ready to be played with. Initial impressions aren't necessarily as great as you might be expecting, what with range and availability a little problematic, though it is improving, as well as the speeds not quite hitting those gigabit marks that have been promised.
However one of 5G's other problems is handset availability: simply put, there's not a lot that supports it. Locally, there's the Oppo Reno, the LG V50, and two Samsung models in the high-end, one of which has been out for a couple of months in the Samsung Galaxy S10+ 5G, while the other is out in a few weeks, arriving in the Galaxy Note10+ 5G.
Four choices is not really a lot of choices, not in the grand scheme of things.
So what's coming next? Apparently a new Samsung 5G model that sits somewhere between the mid-range and the high-end, likely to ease that financial burden just a little.
Samsung's latest is the Galaxy A90 5G, a new model in its "A" series built for the budget and mid-range, which launched earlier in the year in a few versions.
The Galaxy A90 5G is a little different, delivering a 6.7 inch Full HD+ Super AMOLED screen with a camera sit in the middle, using what the company claims is an "Infinity-U" display, or another way to say it's a big full-view screen with a tear drop carved out at the top for the front-facing camera (that tear drop makes the screen look like a "U", get it?).
Aside for a big screen, there's also a fairly high-end Snapdragon 855 processor from Qualcomm, the same chip used in the US Galaxy Note10, while we get the Samsung's own Exynos chips. Frankly, we wouldn't be surprised to see an Australian Galaxy A90 5G get it switched out for the Exynos chips, and will have to wait to see closer to release.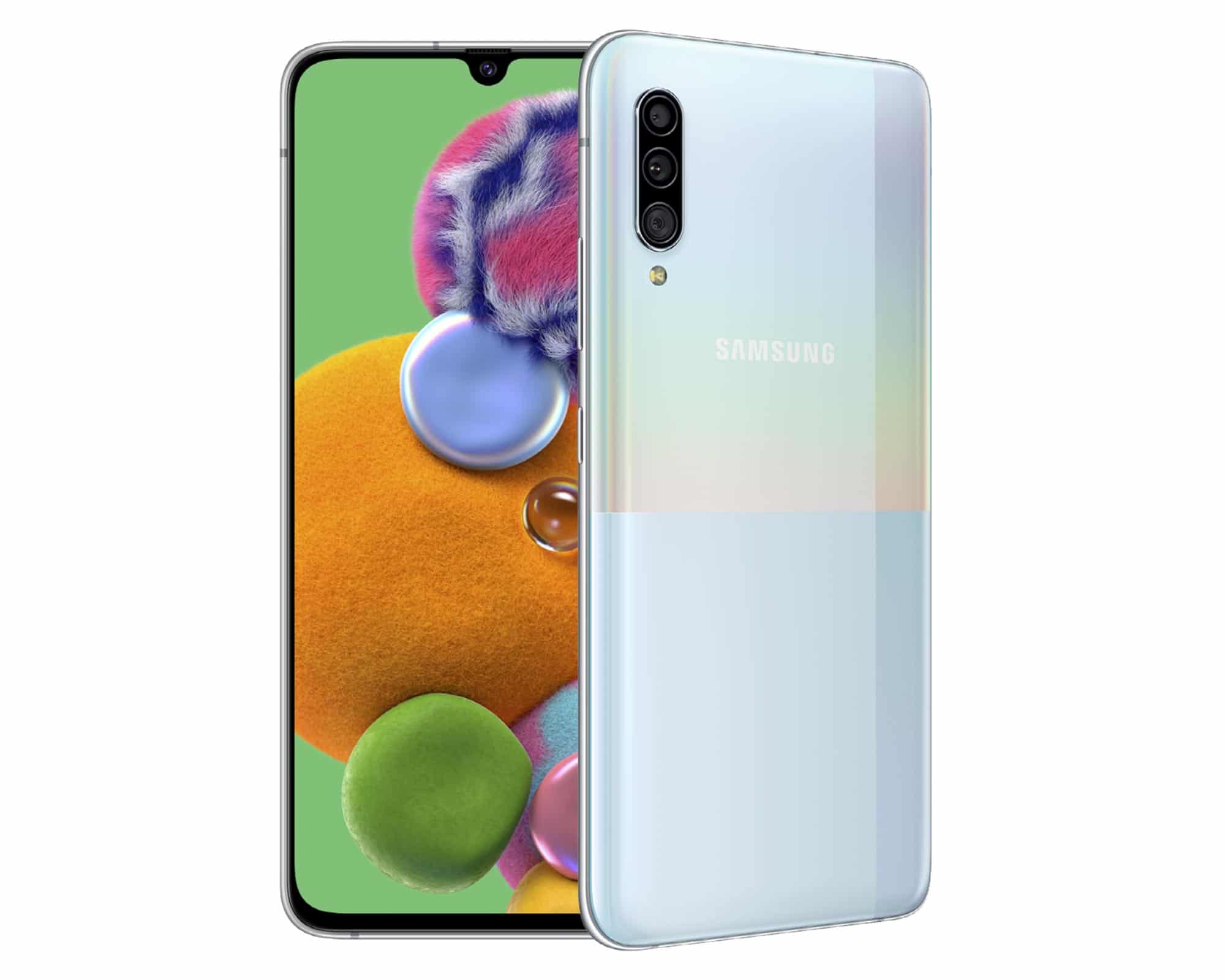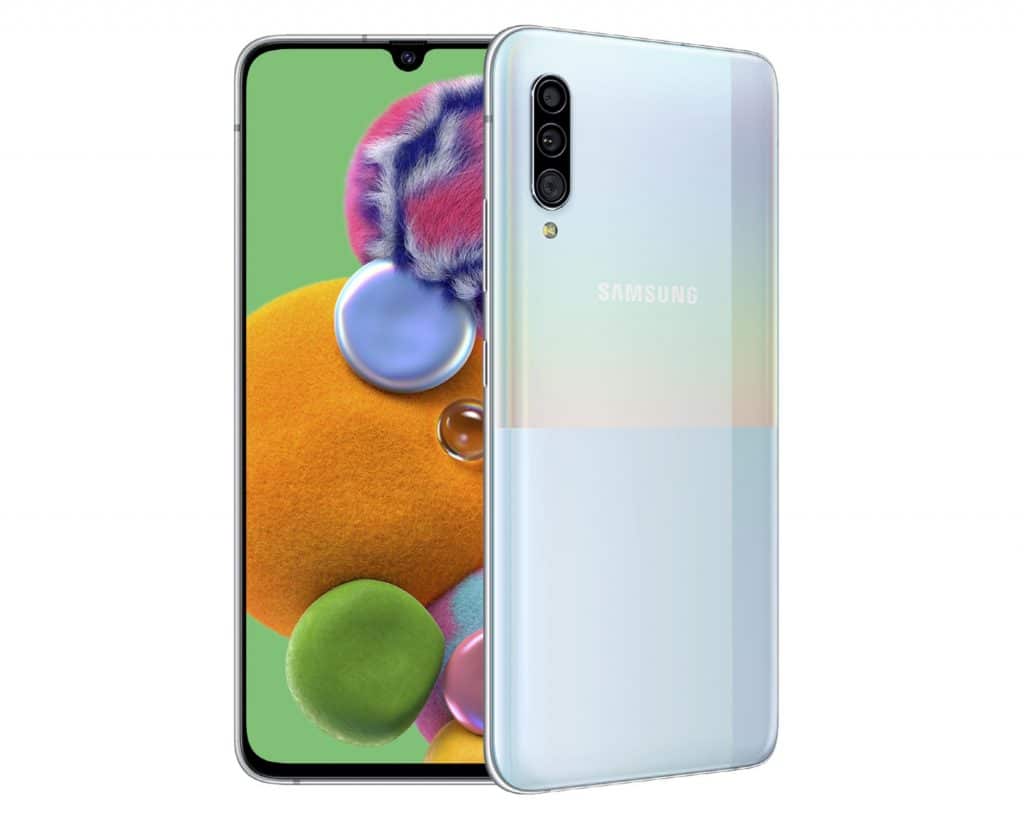 Other features paint a picture of the A90 5G being somewhat higher end than most mid-range phones, including as 48 megapixel rear camera being included among the three on the back, a 32 megapixel front-facing camera, and support for DeX mode on Windows and Mac.
That last one is particularly interesting, because up until now, Samsung's support for DeX in phones has only been included on the productivity-focused Galaxy Note10 and Galaxy Note10+, and this would see it rolled out to another device, as well.
While Samsung's announcement of the Galaxy A90 5G was more of a global thing, Australia hasn't been forgotten on its release, with the local arm of the company citing:
Samsung Electronics Australia is working with its operator and retail partners on the launch of the Galaxy A90 5G in Australia in select variants. Further information including pricing and an on-sale date will be shared in the coming weeks.
That means if you're looking for a 5G Galaxy that fits somewhere between mid-range and high-end, and you don't want to spend on the high price of either the Galaxy S10 5G or the upcoming Galaxy Note10+ 5G, you may have another option that boasts similarly high speed and at least one Note10 feature, thanks to that DeX support.
We'll let you know when that happens, though, so stay tuned.