A new "Frozen" movie is coming from Disney, but before Elsa, Anna, and Olaf arrive once more, there's an edutainment gadget getting in on Frozen fever.
Kids can do quite a bit with an iPad. They can watch movies and TV shows, listen to music, play games, or even write and draw up a storm. There are animated books for children and all sorts of things to keep kids busy.
But while much of this provides the entertainment for little ones, there are also activities kids can do with an iPad that gets their own imaginations working.
Reading a regular book can do it, as can drawing and painting digitally, but there are also physical activities brought on by accessories and peripherals.
In fact one launching this week aims to let kids go hands-on with Frozen, ahead of the release to Disney's sequel, Frozen 2.
It's a gadget that was originally designed for edutainment, with the Osmo accessory for the iPad and iPad mini being used for a slightly different reason: letting kids turn their Frozen artwork into digitally animated creations.
Released as the Osmo Super Studio for Frozen 2, it's a wet erase marker sketchpad that is able to be transferred back to an iPad using the Osmo system, which sits over an iPad camera and on a stand, aiming down at the sketchpad to track the drawings.
Using some reflective technology, Osmo's system can look at what's being played with in front, and essentially snap a picture of it, animated it inside the app.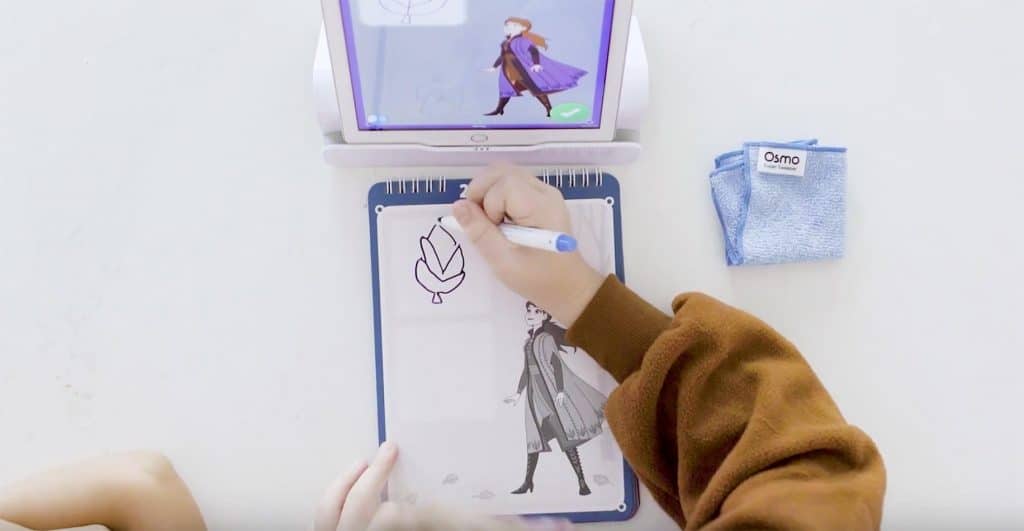 In the Little Genius kit released earlier in the year, Osmo used the same technology to encourage 3 to 5 year old to make shapes with lines and play dress up in a costume party, but with the Frozen kit, it's more about drawing Elsa, Anna, Olaf, and the Frozen gang, and animating it on-screen.
Aside for animating the characters, kids can create their own dresses for lead characters Elsa and Anna, while learning a bit of Frozen trivia along the way.
The Frozen kit comes in two versions, as one is just the Frozen 2 pieces for parents and kids who already own the Osmo equipment from a previous one, available for $40, while a kid with the Osmo camera accessory and stand base cost $100 in Australia.
You should be able to find the Osmo Super Studio for Frozen 2 available in stores shortly, with compatibility for any recent iPad, though sadly not for Android.