Not sold on just handing over the tablet to your toddler for YouTube Kids or ABC? Osmo has other plans, and they can even teach your little one something.
There are gadgets for kids, and then there are gadgets parents give to kids, and if you're a parent, there's a good chance both of these sit in a tablet.
Tablets can be a handy diversion for kids, too, providing video, photos, and games they can get stuck into easily.
But if you're looking to make a tablet a little more educational for the kids, you might want to look to a piece of technology on the way out in July.
It's the latest from Osmo, a company started by an ex-Google employee that relies on an iPad and some little toy pieces to help teach kids coding. The Oslo accessory stands an iPad up and expands what the camera can see, which looks for those little toys to teach your kids something, such as the programming method with physical blocks.
Osmo expanded into other areas that were less about programming, but it's one of a handful of physical programming education solutions geared at kids five and older.
And yet that might not be enough. What if you have younger kids keen to get start in development? What if you have a little genius on the way?
For that, Osmo has been building a project called just that — the "Little Genius" — what takes some of the learnings of Maria Montessori and Friedrich Forebel, and applies them in a project that works like the Osmo iPad accessory.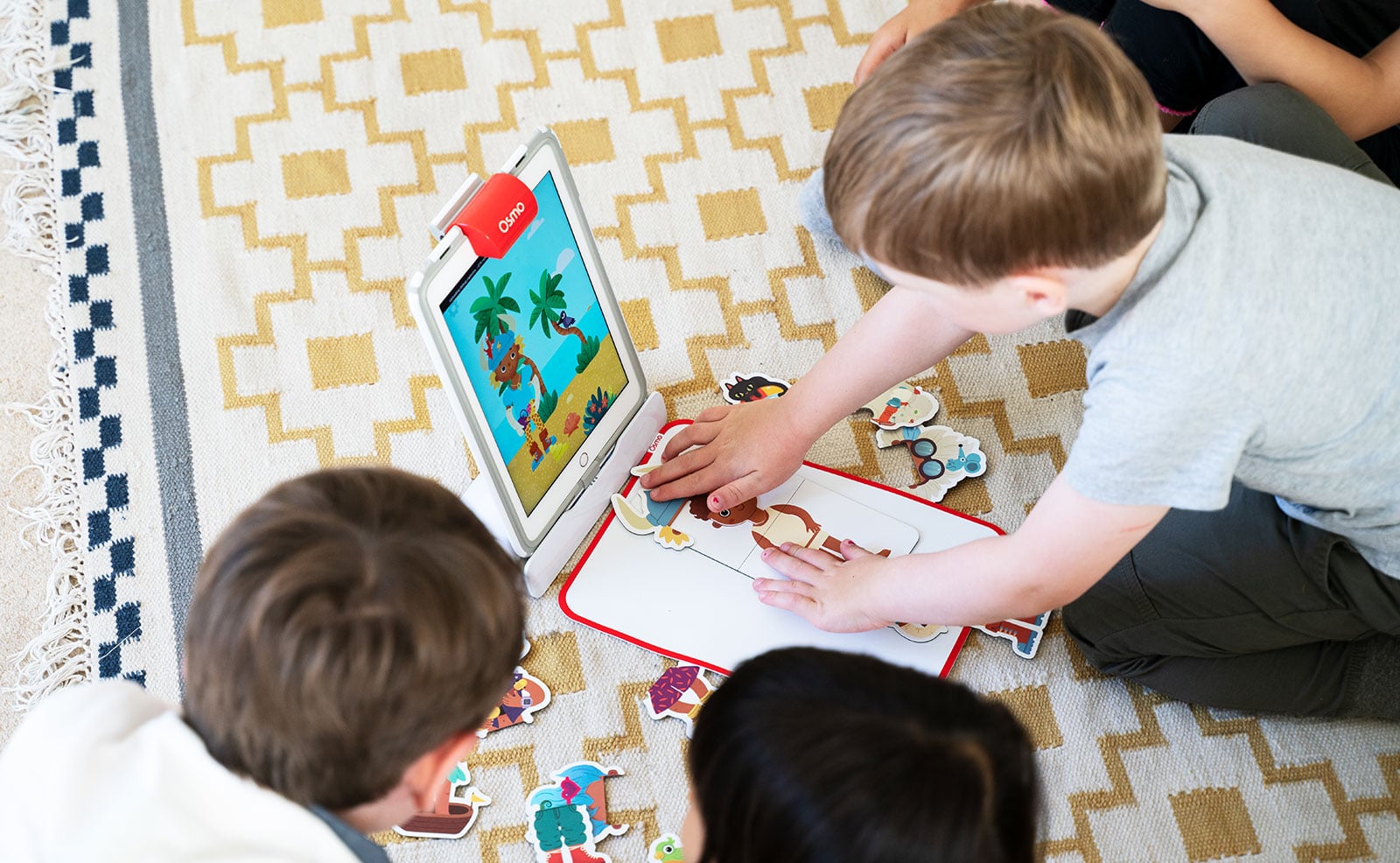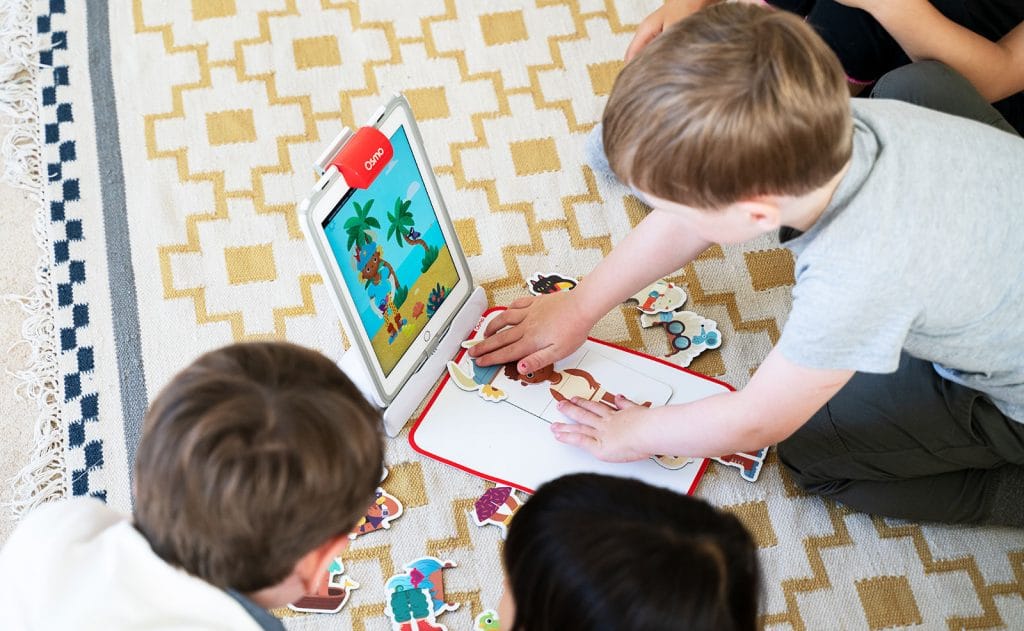 The Osmo Little Genius Starter Kit takes on the same concept, expanding the field of view for an iPad camera, standing up and watching what a child is doing by positioning colourful pieces on a dry erase board, with the app responding to what's happening in real life.
There are four parts to the Osmo Little Genius, with one that teaches words by building letters from colourful sticks and rings (Tangible ABCs), while another that uses those same tools to create art (Squiggle Magic). There's also a cut-out clothing set to let your kids have a digital party (Costume Party), while one other game uses the same logic to choose the right costumes for adventures (Stories).
The result is an edutainment experience aimed to get three to five year olds learning and playing at the same time, provided they have an iPad to use.
That's the one requirement, with the Osmo Little Genius Starter Kit only working with iPad models and needing one to work. Sadly, Android tablets aren't supported here, the few that exist.
You'll also need the Little Genius kit, which will retail for $159.99 when it lands in Australian Geographic, JB HiFi, Kidstuff, and Amazon from July 25.