A new solution aimed at kids and made by an ex-Google employee could get your little one coding in no time.
It's 2018, and we're encouraging kids to code now more than ever. Things never used to be like this.
Learning to code was never this highly talked about when this journalist was a kid, and those of us who wanted to do it weren't just ostracised for our efforts, we also had to go the hard yards to do it. There were small introductions by way of applications like Logo (anyone remember that?), but by and large, most coding exercises started with "Hello World" and beginning to learn the ins and outs of development, from the thought process, the programming method, and then the languages themselves. There were a lot of them, and there still are.
These days, kids have it easy. There are numerous options to get kids into coding, and they all teach much the same of what many of us grew up on, but in an even more streamlined and practical approach.
This week in Australia, there's one more, as an ex-Google employee brings to life a concept made for the iPad that teaches coding and STEM (Science, Technology, Engineering, and Mathematics) to children as young as five.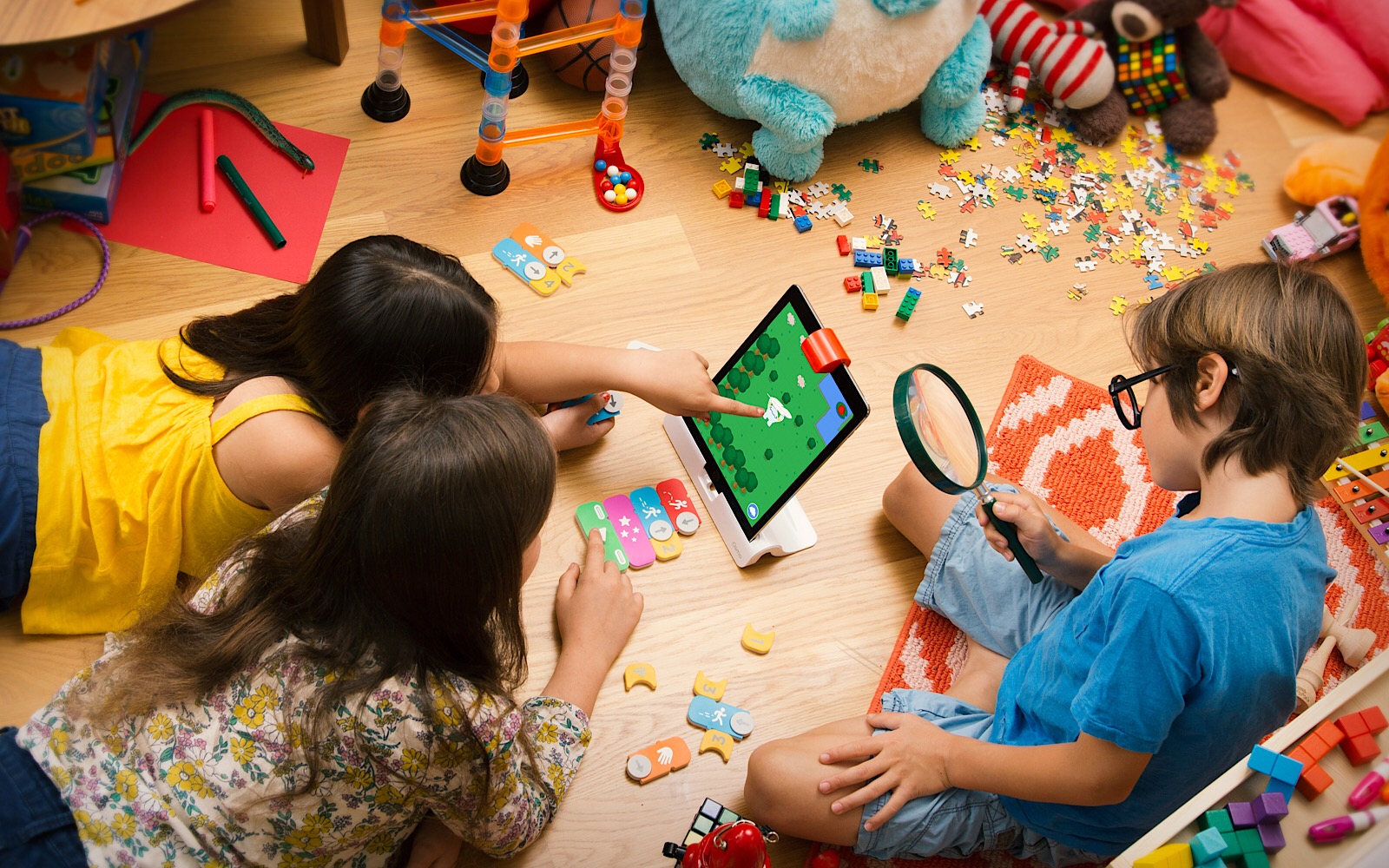 It's called "Osmo", and it works by expanding what the iPad camera can see, placing a small red reflector over the camera to aim it down and look for the spot in front of the iPad, which is where your children will work and place.
With the red reflector in place, the iPad will look for various parts used in the Osmo apps, such as a small dry erase board which Osmo can used to digitise drawings and let kids play with them (Creative Kit), or a kit to teach kids through entertainment (Genius Kit).
There are also two optional games that can be added to any one of the kids to let kids learn programming, with the app and its red reflector tracking physical blocks that teach children what programming functions go with what, developing problem solving skills simply by connecting blocks together and watching the on-screen reaction.
"As people are flocking to virtual reality, we're pioneering actual reality – unleashing experiences that go beyond digital screens," said Pramod Sharma, CEO and Co-founder of Osmo.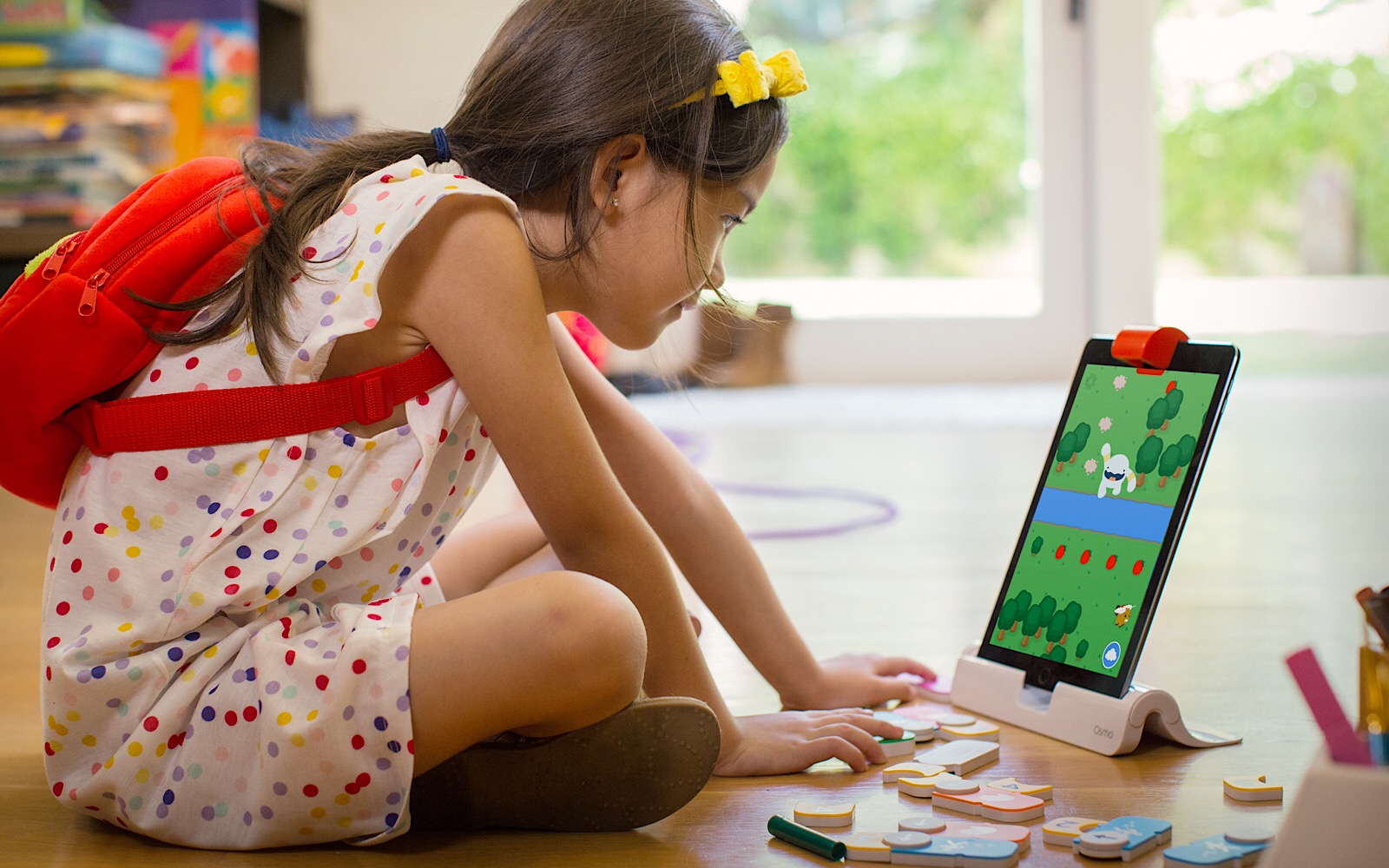 Right now, Osmo can be found in several stores across the country, including Australian Geographic, Harvey Norman, JB HiFi, Officeworks, and Apple stores, with the kits starting from $119.99 and the extra games from $64.99. The coding games start at $79.99, and you'll need one of the kits if you want to get the coding game to work.
While Osmo is geared at kids five and up who have access to an iPad, technically, Osmo says its coding games are made for kids seven and up, but depending on your little one, they may be able to get started much earlier. We're not exactly sure if Apple's Swift Playgrounds has an age limit, but the moment our little one wants to learn, we plan to let her.
As for the iPad requirement, we're told that an iPhone version is made by Osmo, though we're not sure when it will be coming to Australia. Android doesn't seem to be a part of Osmo's releases, at least not yet, though there's a glimmer of hope there, as the company has released a version of Osmo for Amazon's Kindle Fire tablet, which runs on a highly skinned version of Android.
We'll check to find out whether Osmo plans to support more than Amazon's unique flavour of Android, though, because if the platform opened up to support more than iPhone and iPad, it seems like it would be within reach of more parents everywhere.