Wish your the door were as tech savvy as you were? A new take on the smart lock could make it happen, and might even work for renters.
Whether or not you've jumped onto the smart home bandwagon, there's a good chance that aspects of your life are already offering you the chance to try it out.
If you have an Android or iPhone mobile in your life, the assistant it comes with can talk to the random possible smart gadgets in your home, including a smart speaker, smart display, and possibly some other bits and pieces. TVs can support smarts, as can lighting, plugs, and other pieces around the home, including security cameras.
One could argue there's no greater security point than the front door, and that's no stranger to the allure of the smart home either.
While you can find replacements to the door lock that make a front door smarter, not everyone will want to replace the door lock mechanism, or can.
If you rent, replacing the lock mechanism is something that may require the attention of a landlord, and thereby can prevent that switch to a smart home pretty quickly. Owners get it fairly easy, and can obviously do what they want, but the opportunities are less obvious and evident for renters.
However this week, Australia may be getting something that makes it possible to satisfy both residents looking for that smart home conversion, whether they're doing so by paying a weekly or monthly rent or paying off a mortgage (or even if they're done with all of that, the lucky ones that they are).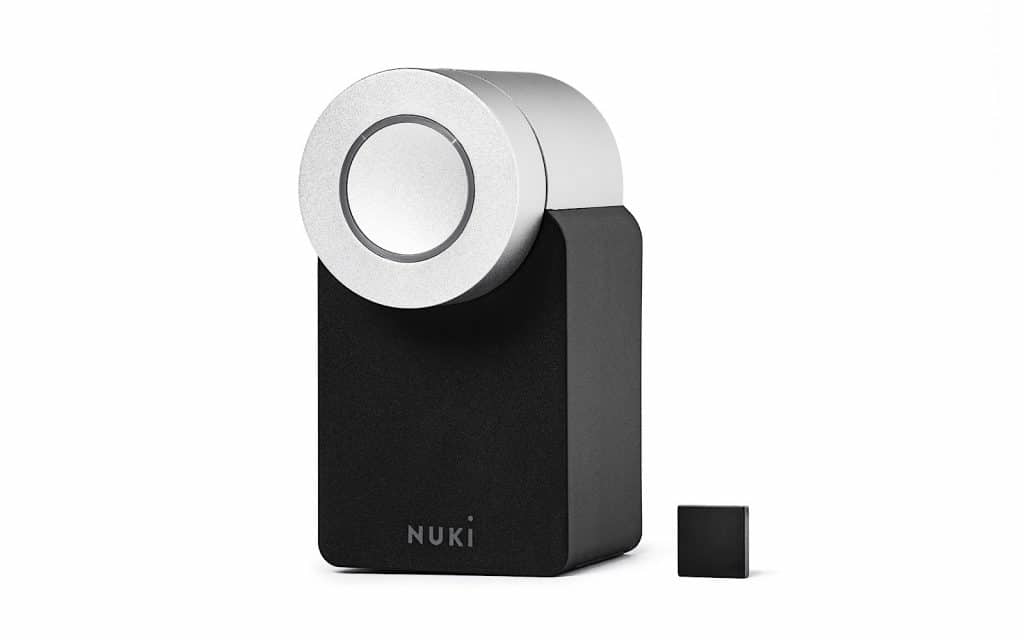 A new take on the smart lock is arriving in the Nuki Smart Lock, a different take on the category that instead of replacing the lock mechanism entirely allows you to cover what you already have on the inside, making the Nuki Smart Lock control your key's power to open from an app or smart home integration.
We're told the install can be made possible for anyone and shouldn't take long, either, with the Smart Lock mechanism essentially allowing you to retrofit a home to support a smart door lock that is app connected and will talk to smart home solutions, such as those connected to smart assistants, including Apple's Siri, the Google Assistant, and Amazon's Alexa.
Assistant services aren't the only way into your home with the Nuki Smart Lock, with support for an app on your phone, or even a different way in. You can get an $80 key fob to use, and there's also a keypad in case numbers are more your thing. We suspect most will opt for the phone, because these days, we all have phones and an app isn't a hard thing to download and use.
However if your phone is out of charge, you don't have the fob, and you never grabbed the number pad, you can always just use a key, as well. The Nuki Smart Lock won't change the outside of the lock on the front door, so you can still use your key the same way you would today.
There are several parts of the Nuki smart home range, but the one that starts it off is the Nuki combo consisting of the Smart Lock and the Nuki Bridge, the latter of which is needed if you want to lock and unlock your home remotely, and connect it up with Google Home or Amazon Alexa. Apple's HomeKit, however, does not appear to need the Nuki Bridge, and could save you some money if you're reliant on just Apple's ecosystem.
As such, the combo with the Bridge and the Nuki Smart Lock is set to $549, while the Smart Lock and the Bridge will be found for $419 and $199 respectively, still providing an upgrade path if you want one and not the other.
You'll find the Nuki Smart Lock and its other connect products online at Amazon in Australia and at Nuki's own online presence, and possibly at other stores in the near future.