Looking for a relatively sizeable battery on a phone that won't bust the budget? Nokia has two on the way that offer large screens and similarly-sized batteries, too.
Easily one of the biggest complaints in smartphones is battery life. There just isn't enough, and depending on how much you spend, you may not get the amount you desire.
The question tends to come back to "how big is the battery", because the bigger the battery, the better the outcome.
There's more at play than just battery size, mind you, so to get a better battery life, a phone not only needs a big battery, but also a solid balance of components.
In the budget world, one of the ways to get that is to use a lower speed of processor and a screen that pulls back on the quality just enough so that less pixels need to be fired by that big battery. That budget balance tends to offer a battery life closer to two days, which is something not all flagship phones can achieve.
Nokia is giving that balance a bit of a whirl this year, as HMD Global, the maker of Nokia phones, looks to bring two big screened, big battery phones to Australia, launching the Nokia 4.2 and Nokia 3.2. Announced earlier in the year at Mobile World Congress, they're focused on the budget buyer, not like the five-camera Nokia 9 Pureview, which saw release recently.
First there's the $299 Nokia 4.2, which will see release at Big W and JB HiFi as an outright purchase, making it a sub-$300 phone, just in there as one.
The Nokia 4.2 gets a relatively sizeable but still somewhat compact 5.7 inch screen, relying on a slightly low HD+ resolution to keep things ticking along.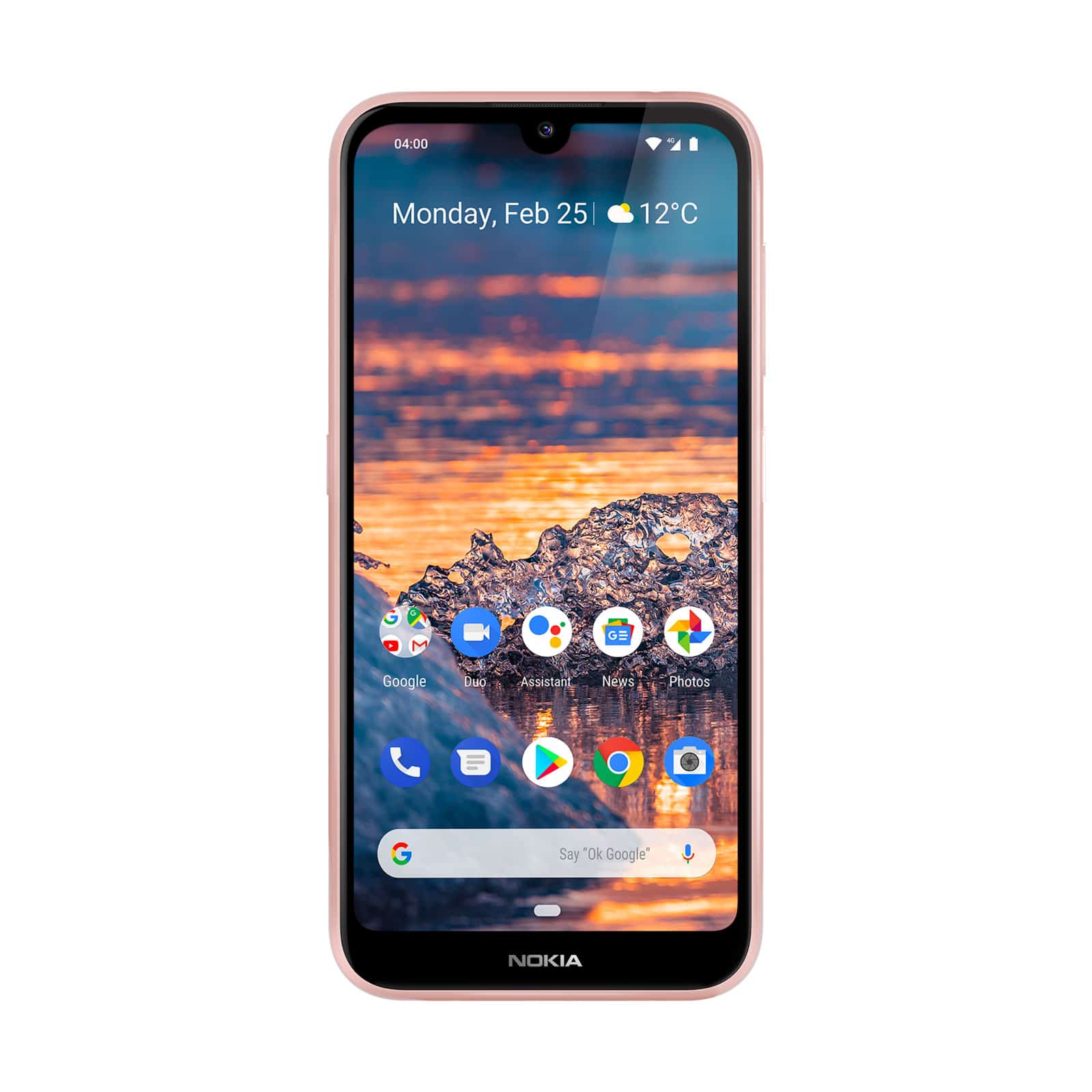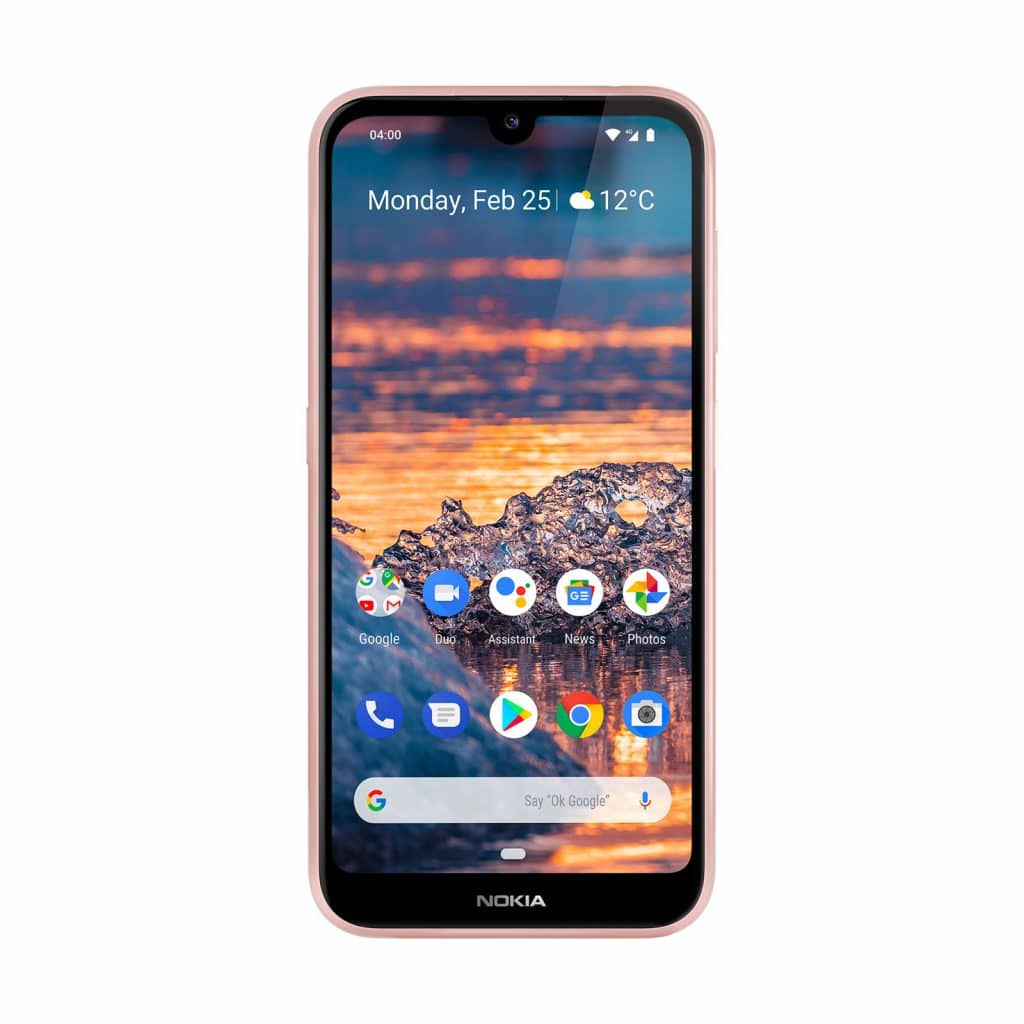 Underneath that 5.7 inch screen, there's a relatively big 3000mAh battery, and it's paired with an eight-core Snapdragon 439 processor, 3GB RAM, 32GB storage, and the latest version of Android, Android 9 "Pie".
It's a pure version of Android, too, thanks to Nokia being a part of the Android One program. That means the Nokia 4.2 will receive monthly security updates for the next three years and two major operating system updates, giving you that little bit of security and stability.
Oh, and you won't forget about cameras, either, because the $299 Nokia 4.2 includes two on the back, with a 13 megapixel main accompanied by a lower megapixel camera for depth and soft backgrounds in portrait shots.
"Being on a budget doesn't mean that you shouldn't have access to the best Android experience and the latest aspirational trends," said James Robinson, Country Manager for HMD Global in Australia and New Zealand.
"From cutting-edge experiences to beautiful craftsmanship, AI innovations to dual-rear cameras, the Nokia 4.2 brings to Australians all the aspirational experiences you expect from the latest smartphone for a fraction of the price you'd expect to pay," he said.
It's not the only model on the way from HMD and Nokia, with a slightly bigger model coming in the Nokia 3.2, what we expect will be a processor with more of a budget price, though one Nokia hasn't quite announced locally. Not yet, anyway. We suspect that will be soon.
The Nokia 3.2 will rely on a slightly bigger HD+ screen, one that sits at 6.2 inches, and will have a lower processor, providing a quad-core Snapdragon 429 and 2GB RAM. The battery size on the Nokia 3.2 is even bigger again, sitting at 4000mAh, so if you need a long battery life and don't need to spend much at all, you might end up looking this way.
We'll let you know the pricing on the Nokia 3.2 as soon as HMD and Nokia gets back to us on Australian pricing, but for now, you can expect the Nokia 4.2 in Big W and JB HiFi from July 4 for $299, with availability at Pennytel, as well.