The 802.11ac WiFi routers of today are fast, but they could always be faster, and that's exactly why Netgear has a new router touting a new standard on the way.
Folks who need the fastest network devices usually have a reason why, and it has to do with speed. It's usually about the speed of getting content from one side of the home to the other in the fastest time possible, and something that not every wireless router is up to the task of in quite the same way.
Some are better than others, they tend to have more dandwidth to divide up between the devices connecting to them. They may rely on different processors and different technologies, but the point is that some WiFi routers are more advanced and can cater to more devices with faster speeds, something you can usually tell with the concoction of letters and numbers used in the product name.
For instance, AC5300 technology gives a router using the 802.11ac WiFi network 5300Mbps of bandwidth to work with at any one time, divided by devices accessing it through the wireless bands, while AC1900 offers 1900Mbps over 802.11ac.
These aren't even the fastest technologies out there, though there's a new one of those in retailers now, even if it's one you may not get the most use out of immediately.
It comes as Netgear introduces a new WiFi technology, 802.11ad to the market. Different by one letter, at least upon first glance, 802.11ad WiFi is a newer, faster wireless networking technology, and it's one Netgear has provided 7200Mbps of connectivity in its Nighthawk Pro Gaming router, a large router that bundles in this new technology alongside high-speed wired gigabit Ethernet ports.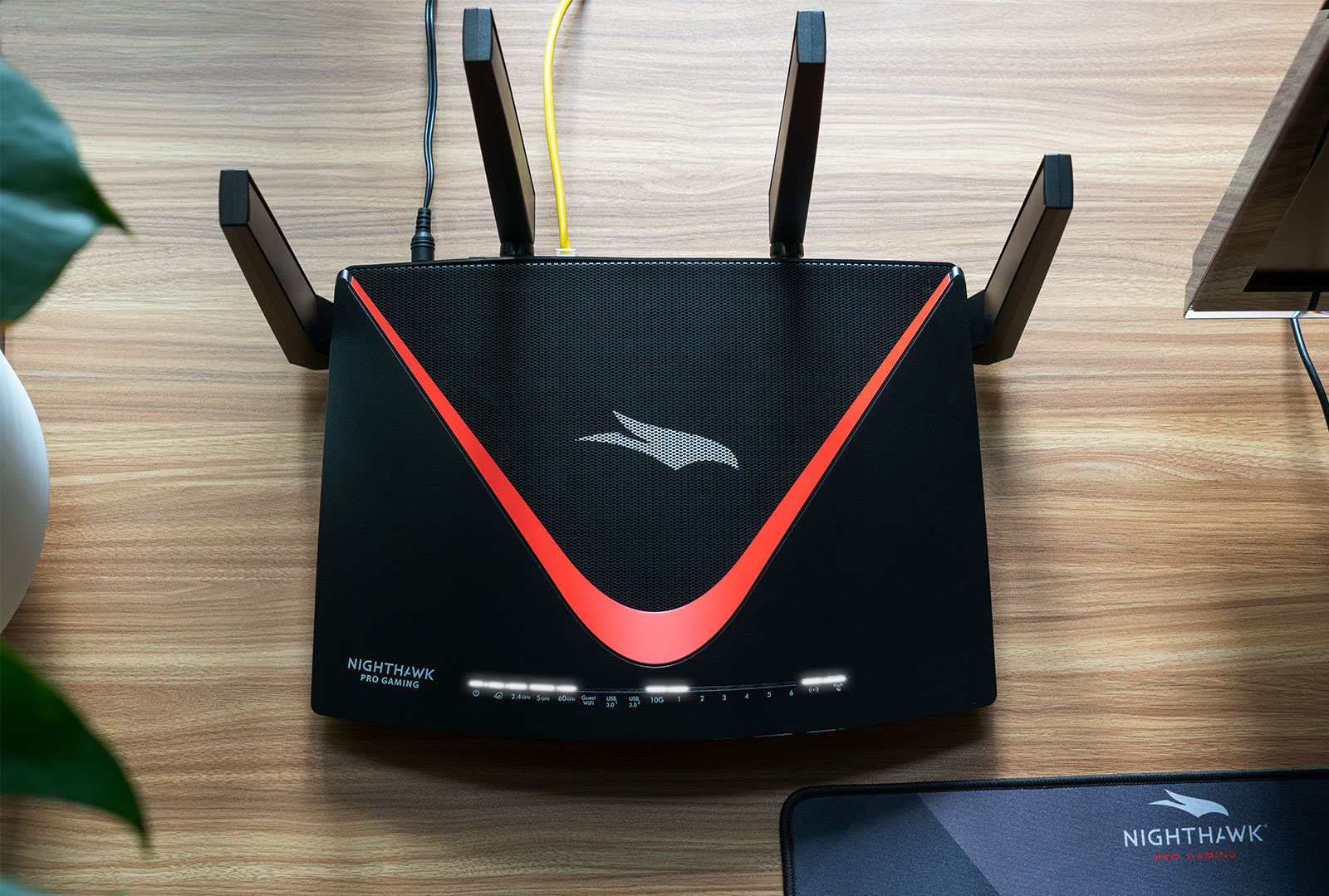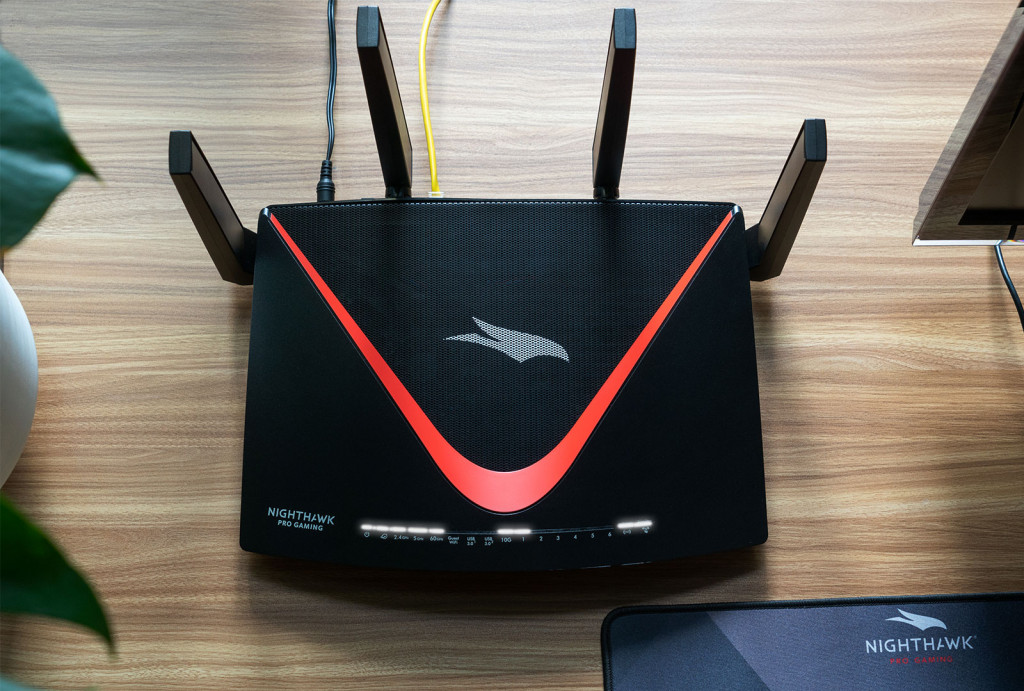 With those connection options, Netgear is aiming its Nighthawk Pro Gaming XR700 router squarely at gamers, giving PC and console gamers a direct line to one of the fastest routers around, complete with that new WiFi connection, too.
But while Netgear's 802.11ad Nighthawk will currently be one of the fastest routers around, there is a catch: connecting to the router over WiFi to get those insanely high speeds isn't easy. It's not something Netgear makes a wireless dongle for, at least not yet, and the choice of devices made to work with an 802.11ad network directly isn't exactly large.
In fact, a spokesperson for Netgear told Pickr that the "key benefits" of the Nighthawk Pro XR700 weren't in fact the 802.11ad WiFi, but rather the Ethernet.
"The key benefits for gamers using the XR700 are more wired ports and 10G interface to connect to 10G switch to get even more wired GE ports and faster CPU for better overall performance," Netgear told Pickr.
"AD is a 60 GHz WiFi technology that is not directly useful for 11AC WiFi devices. A computer with 11AD interface could make use of this for ultra-fast transfers. For example, Acer has laptops with AS interface that can make use of this. Similarly, ASUS has a smartphone with 11ad interface. AD is also seen as a possible option for next generation VR/VR headsets."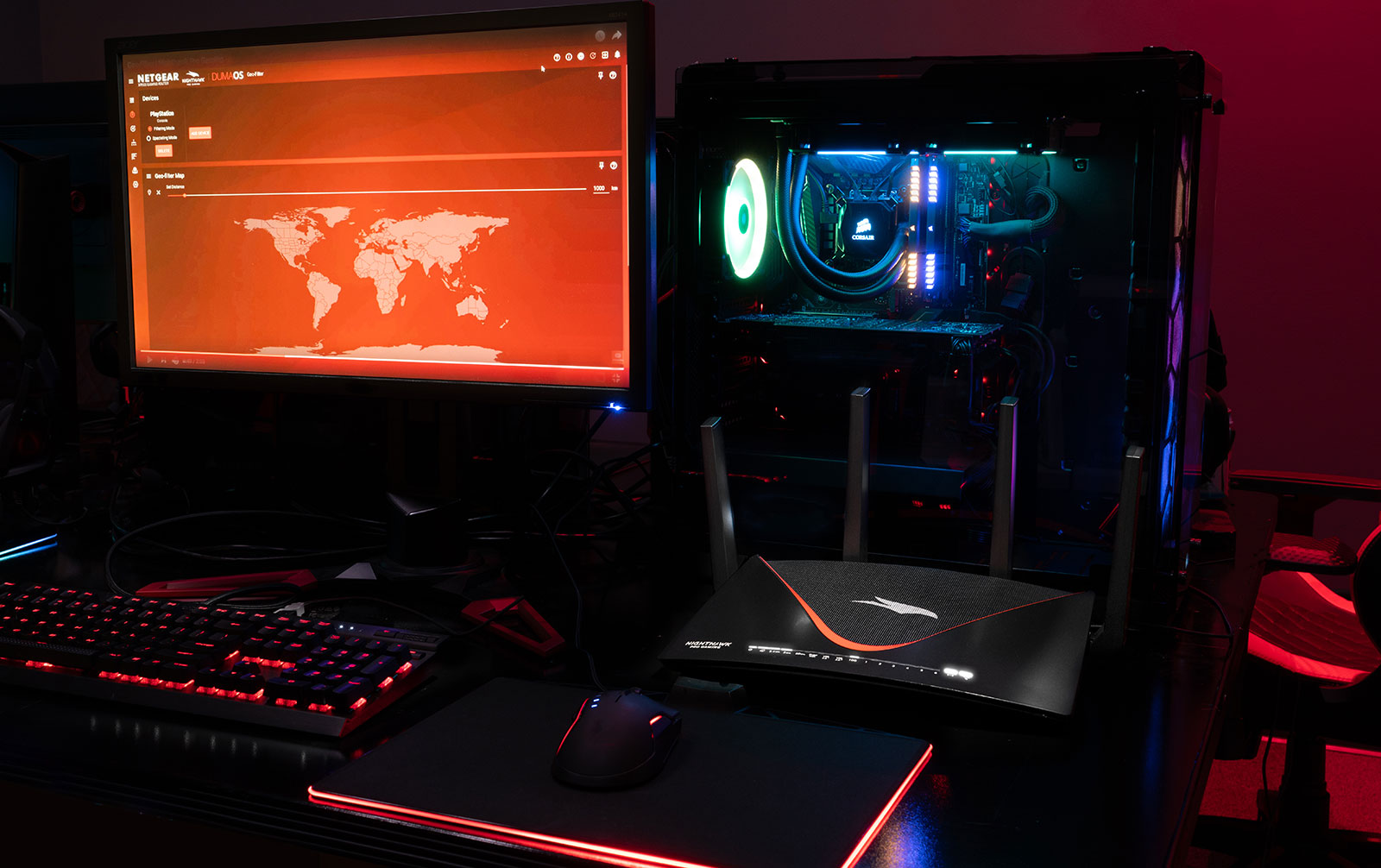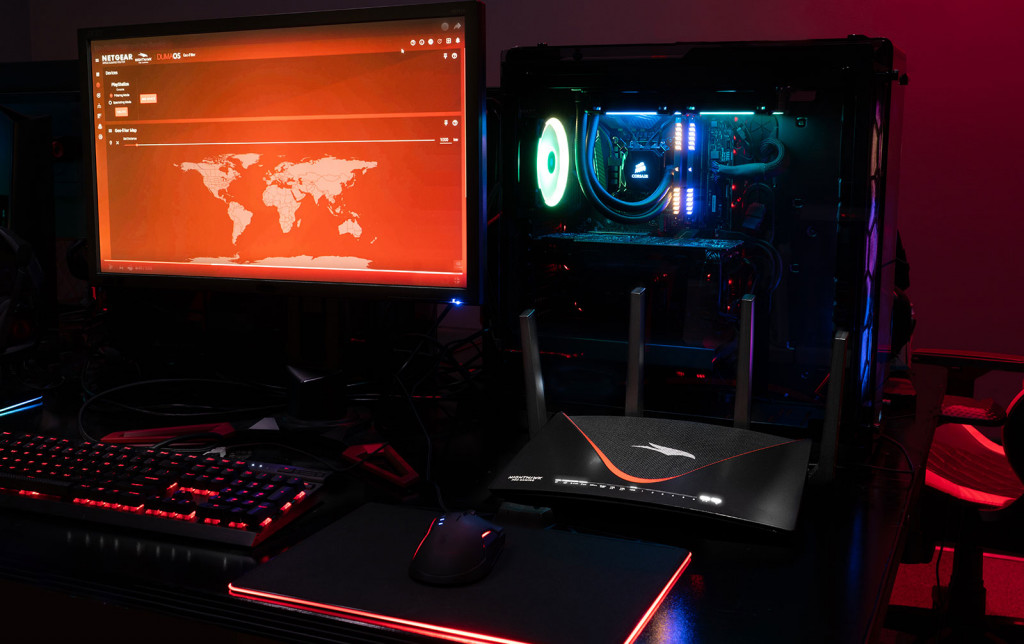 In essence, that means Netgear's introduction of 802.11ad is possibly more there for future proofing rather than any real use right now.
The upside of this is it means gamers that go for Netgear's Nighthawk will have 802.11ad when it goes to more devices, and until then, will have 802.11ac WiFi to work with, since it's backwards compatible with existing WiFi technologies, including 802.11n.
"When you make the Nighthawk Pro Gaming XR700 WiFi Router the bedrock of your gaming rig, you can be confident that your network will not lag," said Netgear's David Henry.
"With gamer-focused customisation options, seven Gigabit Ethernet ports, an available 10G port, a 1.7GHz quad-core processor and Plex Media Server, you have the best possible media streaming and gameplay on whatever platform you are playing with Xbox, PlayStation, PC or mobile devices," he said.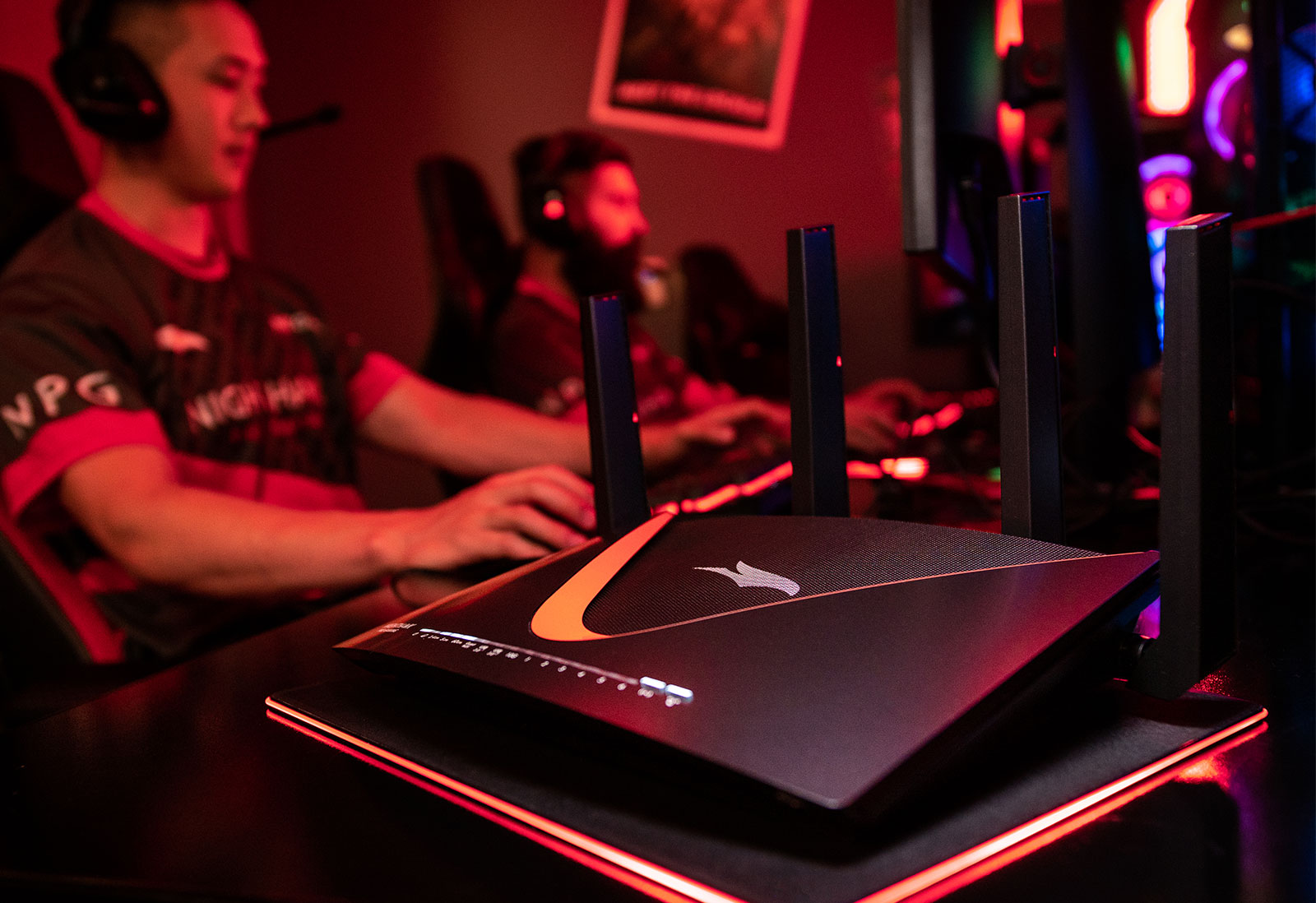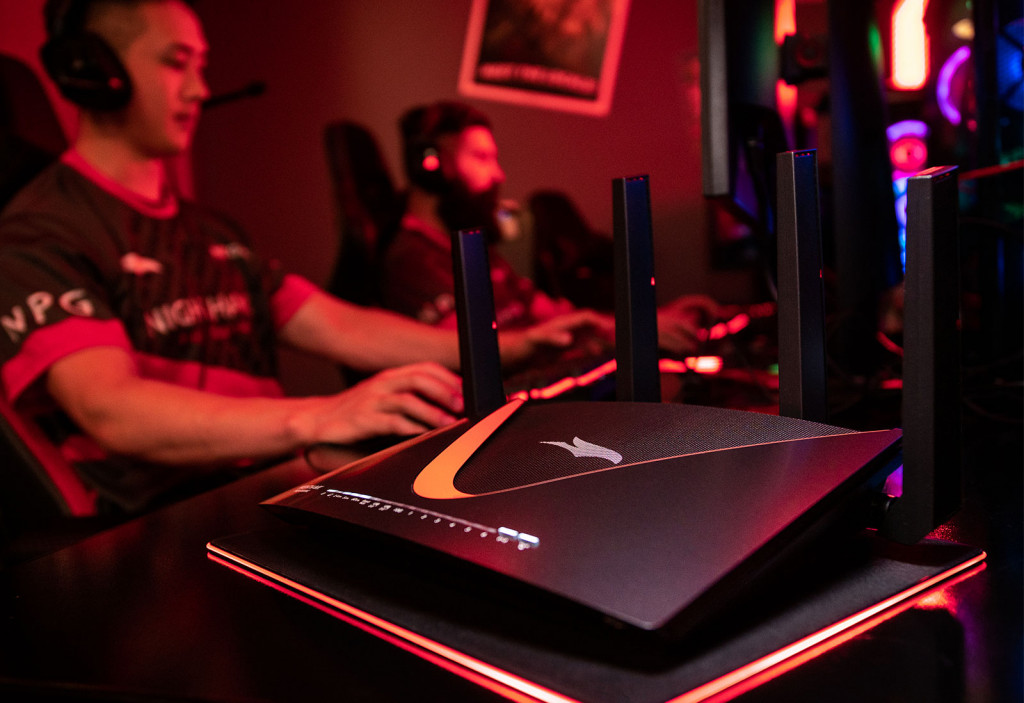 There are other features, as well, such as a VPN server built in so you can access your home network remotely, while a geo filter will help to control lag for multiplayer gaming by limiting distance to servers too far for a decent game.
However the price will see you spending quite a bit to get the benefits of Netgear's new Nighthawk, with the XR700 costing $849 at electronics stores and retailers now.