You might have heard of wireless charge pads that handle two gadgets, but Mophie has one that deals with three. Ish.
There are quite a few wireless devices out there, and there might even be quite a few in your life. If you're part of the Apple crowd and need to charge all of them at once, there's now a pad that kind of does that, and it's not the cancelled AirPower gadget Apple was talking about.
Mophie has recently built a 3-in-1 wireless charge pad used for charging three gadgets, though two are fairly open and the third is very specific.
Wireless charging as a whole is a standard. Specifically, it's the Qi standard, and the wireless charging found in this pad and pads like it tends to be the updated versions of Qi that Apple, Samsung, LG, Huawei, and a bunch of other phone makers support. You can even find it in IKEA panels.
The wireless charging standard will charge phones that support wireless charging, as well as earphones and wearables, but not all do that yet. While the Apple Watch is rumoured to be Qi, it tends to need its own dimpled charger, not quite working from the same wireless chargers as everything else. Not yet, anyway, though there is a rumour that the next iPhone in September will come with reverse wireless charging, which would mean the Apple Watch would be more Qi-friendly, as well, and similar to the Galaxy Watch Active.
Until the Apple Watch is more easily charged on a common and standard wireless charge pad, that makes the Apple Watch a little special, and so charging it using a wireless charge pad has to be built for that purpose.
Mophie's latest, the 3-in-1 wireless charge pad, is built to charge an iPhone and AirPods (with the wireless charge case) on the same panel, with a third place including an integrated stand for the Apple Watch.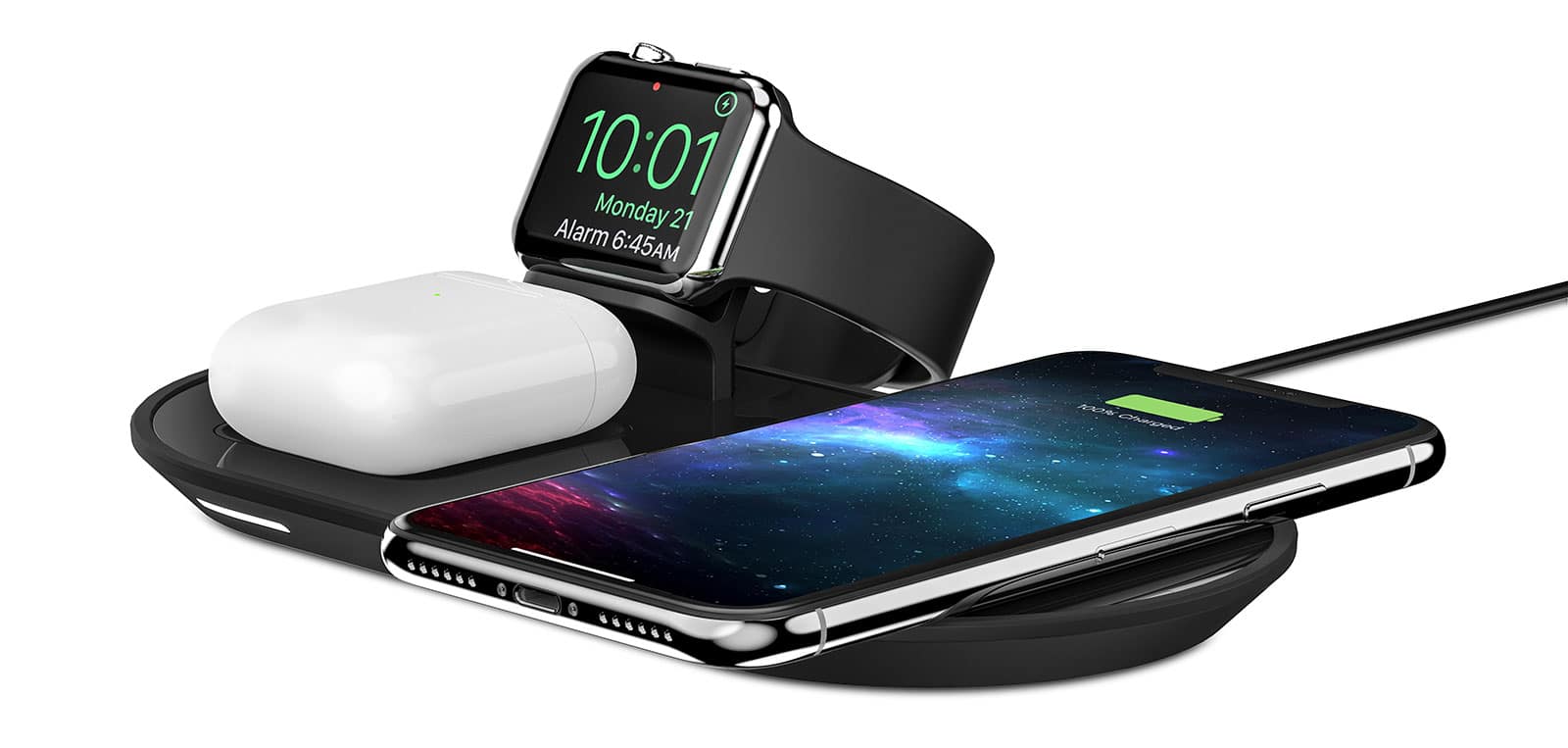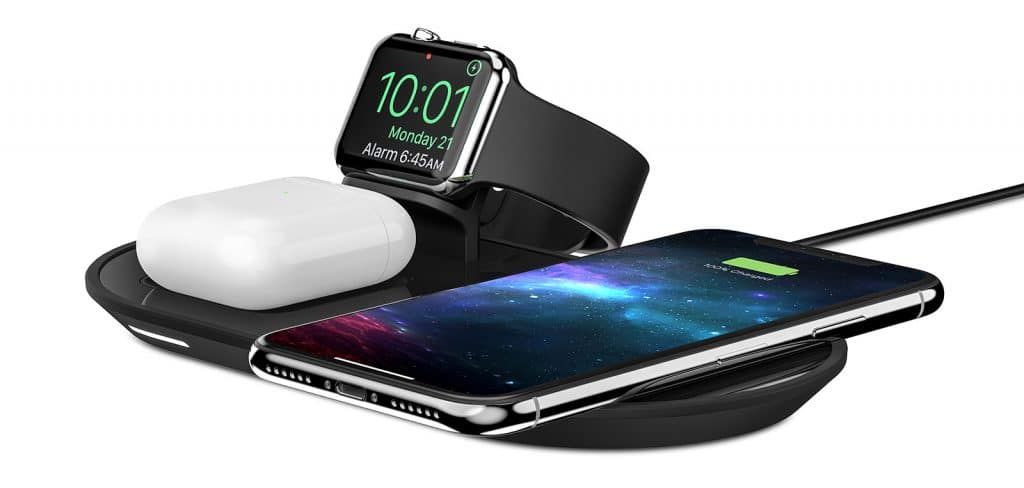 The thing about this 3-in-1 is that it's pretty specific in what it charges, with a spot for the iPhone, a cavity for the Airpods, and the stand for the Apple Watch. It is theoretically possible to charge other devices in the spots on the Qi pad, including an Android on the charge pad and another small wirelessly charged device in the AirPods cavity. We're not sure if Altec Lansing's wirelessly charged True Evo earphones would fit, but given the case features Qi charging, they'd be a possibility, at least in theory.
Given the devices supported, it's pretty clear the Mophie three device wireless charging pad is geared at Apple products, but it's not the only recent model.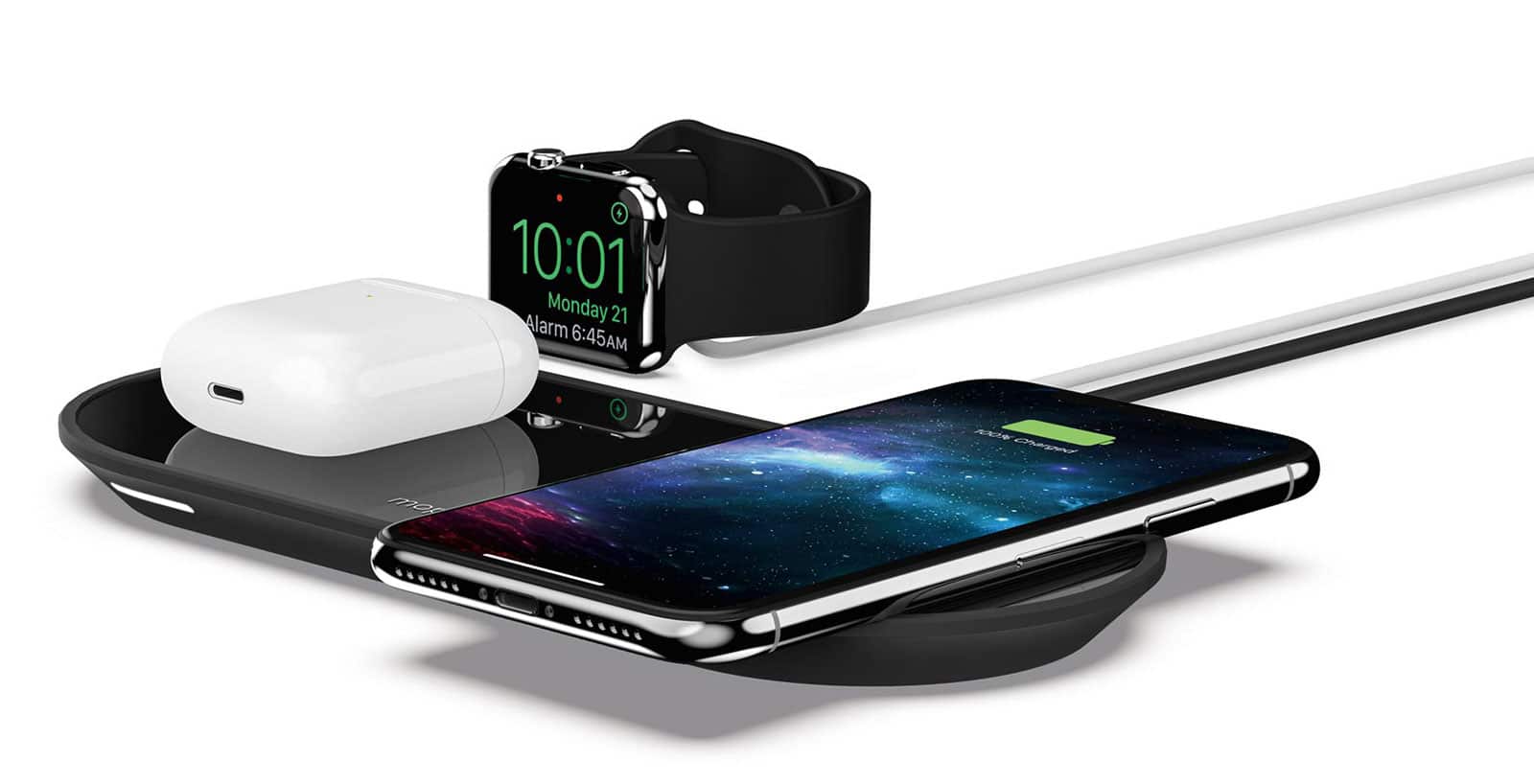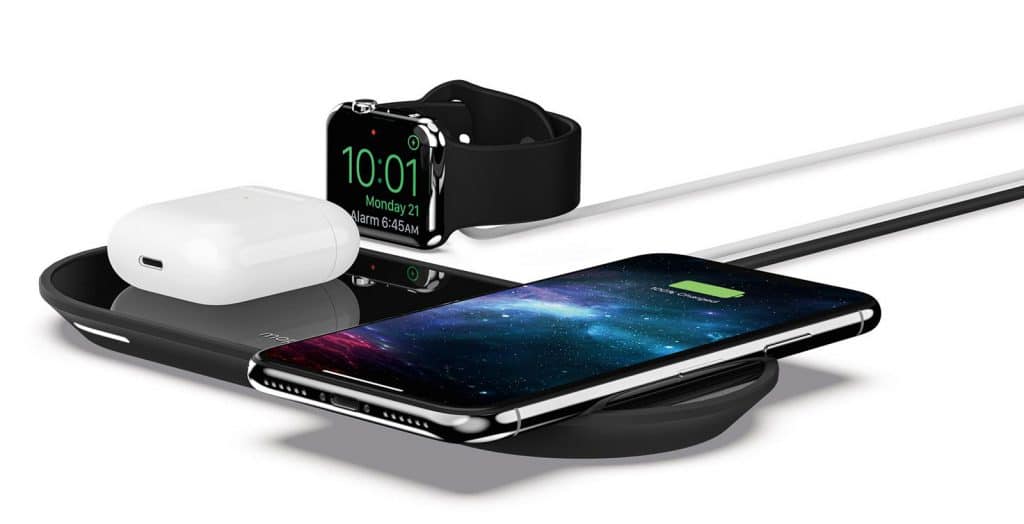 There's also a Mophie Dual Wireless Charging Pad, bringing a simple two spot charge pad for any device that can be charged using the wireless standard, with a USB port on one side to plug in a charge plug for anything that doesn't.
The models can be found for $129.95 in the Dual Wireless Charging Pad and $219.95 in that Apple trio of the 3-in-1 Wireless Charging Pad, with availability alongside a few USB car chargers from $39.95 now.