Quick review
Samsung Galaxy Watch Active (SM-R500)
The good
Great visuals
A nice simple design for a circular smartwatch
Water resistant
Supports a wireless charging standard (mostly, anyway)
The not-so-good
Battery life needs work
Rotational bezel controls aren't here
Not as fast or easy to operate as Samsung's other watches
Samsung has been making wearables for longer than most recall, but the Galaxy Watch Active takes its smartwatches somewhere else, offering something small, shiny, and yet also very simple.
What is it?
You might know the Apple Watch as the main smartwatch out there, but Samsung has been making them for a while, too, and the Galaxy Active of its latest, arming wrists with a small circular wearable designed to be worn day-to-day and during bouts of exercise.
Unlike the Apple Watch and the wearables made by Fitbit, the Galaxy Active borrows from the traditional circle of watch design, providing a relatively small smartwatch for your wrist that lets you read off a 1.1 inch AMOLED screen, complete with other features thrown in, including a 1.15GHz processor, 4GB storage, WiFi, Bluetooth, NFC, and more.
What does it do?
Unsurprisingly, the Samsung Galaxy Active will tell you the time With several watchfaces, many of which are new to the Galaxy range. The screen is pretty, reflective, and the 1.1 inch circular screen is bright enough to make the Galaxy Active stand out.
But there's more to the Galaxy Watch Active than merely telling the time You can track individual activities, stress levels, sleep, and heart rate, and the Galaxy Active supports the Tizen operating system Samsung runs on its other watches, meaning it supports the apps found on the Galaxy Watch App Store, as well.
Samsung has provided support for Samsung Pay in the Galaxy Watch Active as well, meaning that if your phone doesn't support a payment platform, you can bring it over by using this watch with your phone.
And it will support other features you've probably expected from a smartwatch, such as alarms, weather, calendar, and finding your phone in a pinch. The Spotify app even arrives on the Galaxy Watch Active pre-installed, in case you subscribe to that.
Does it do the job?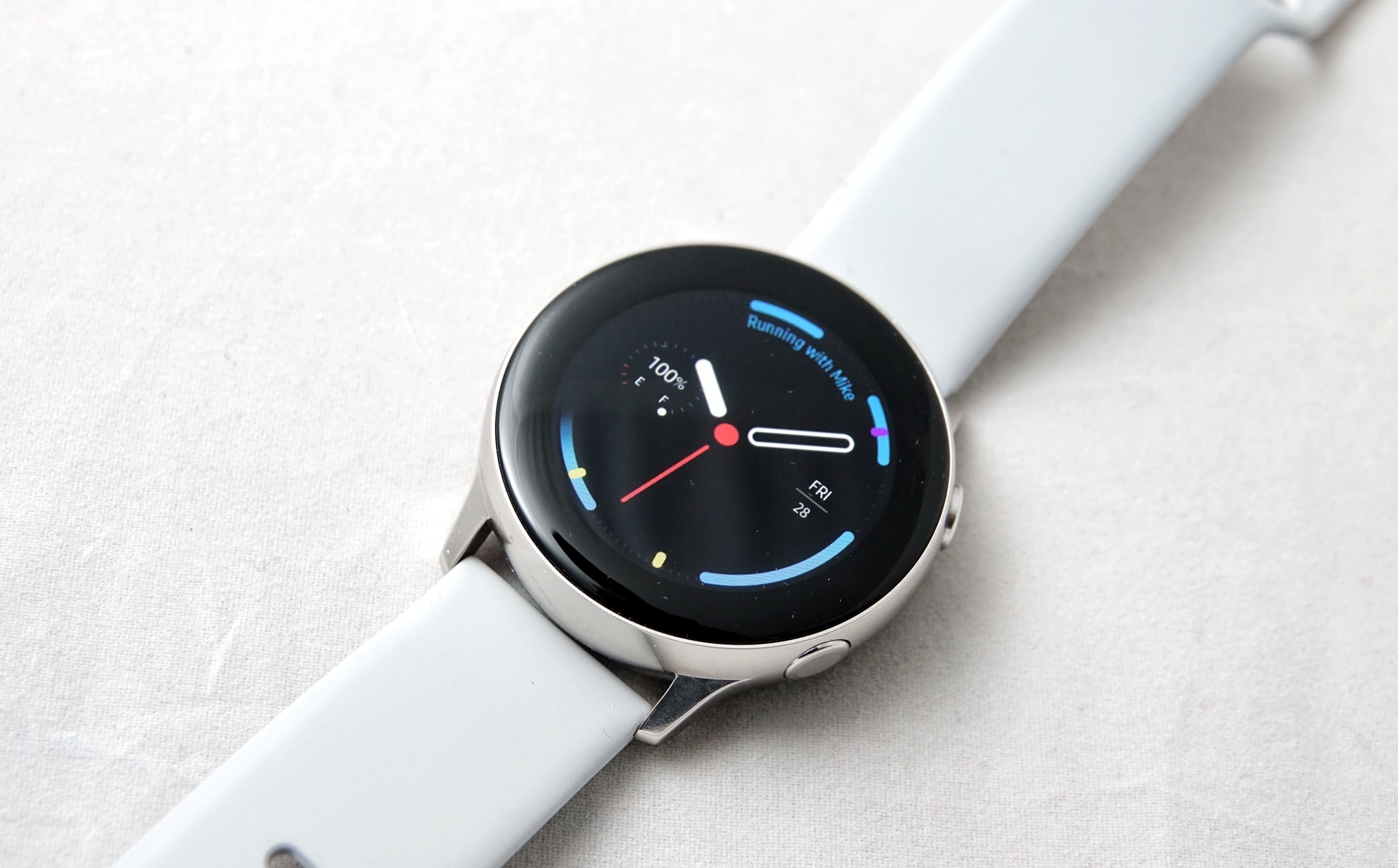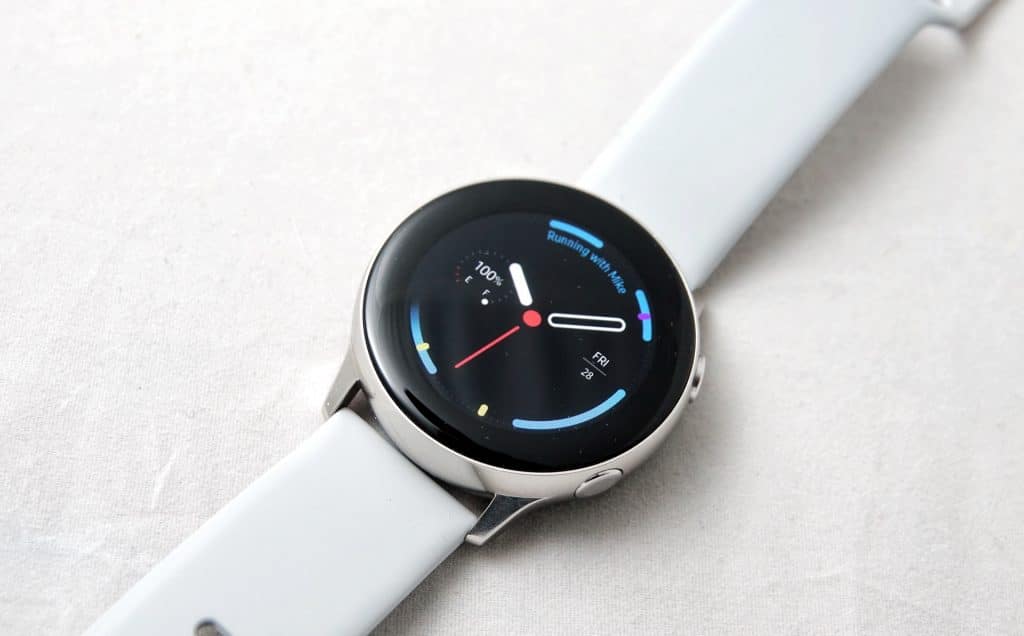 If you're after a wearable that is made for fitness and looks the part, the Samsung Galaxy Watch Active definitely fills that gap, offering the features and tracking to sit on your wrist comfortably.
One of the better points about it is the style, because it's clearly a good looking smartwatch.
Sporting a metal border and frame with a 1.1 inch circular spot of glass covering a Super AMOLED screen, it's a very pretty wearable, complete with a 360×360 display.
Bright and shiny, it's easy on the eyes and looks great on the wrist, too.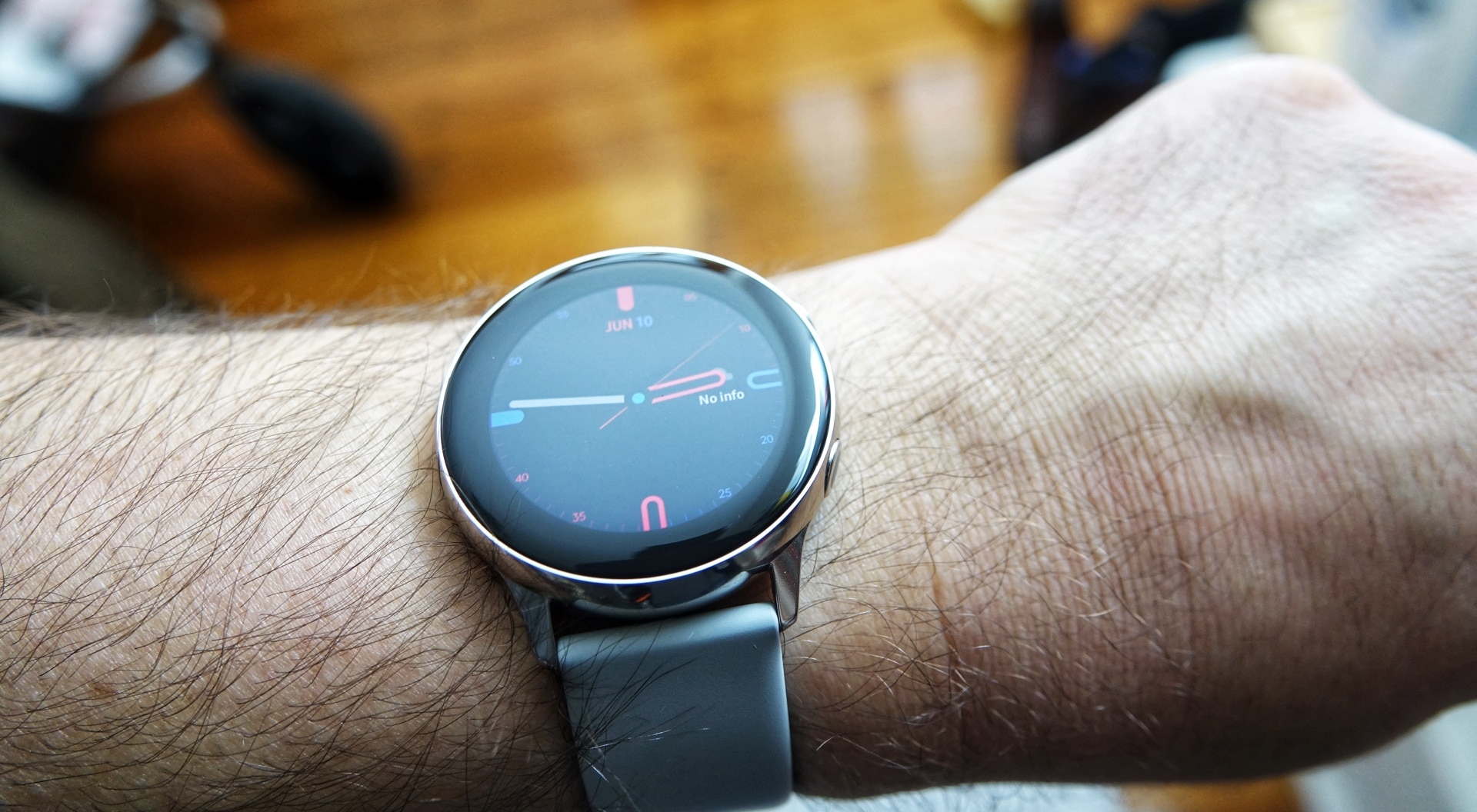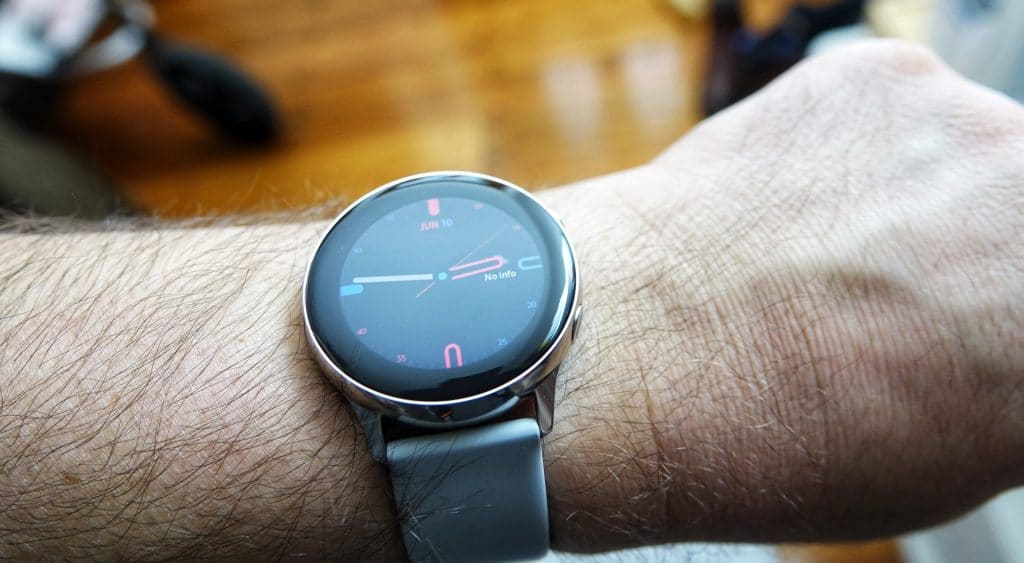 While the silicone band it comes with doesn't use magnets to hold in place like the Apple Watch, Samsung is using a more standard pin-based band, meaning it should be compatible with others out there.
That's good to know, as is the 5ATM rating, which means it's water resistance down to 50 metres for up to ten minutes, and very shower friendly.
You won't need to take the Galaxy Watch Active off unless you need to charge it.
What does it need?
Unfortunately, you won't get to keep the Galaxy Active on your wrist as long as you would Samsung's other major smartwatch, the $200 more Galaxy Watch.
While that watch sported a battery life of a work week and thus didn't need to be taken off very often, the Galaxy Active is different again, falling back to a maximum of two work days of life.
That is to say it won't survive a full 48 hours and needs a charge on the second night at the latest, at least in our tests.
We wouldn't call that great life for a smartwatch, and depending on how much exercise you do — depending on how often that screen lights up and you make use of the technology inside — you may only get a day out of the Samsung Galaxy Watch Active, forcing you to charge it nightly. That's not a positive in our eyes, and if you get a lot of notifications, the battery life has a tendency to drop, too.
At least Samsung has fixed one of the major aspects that affects every wearable: how you charge it.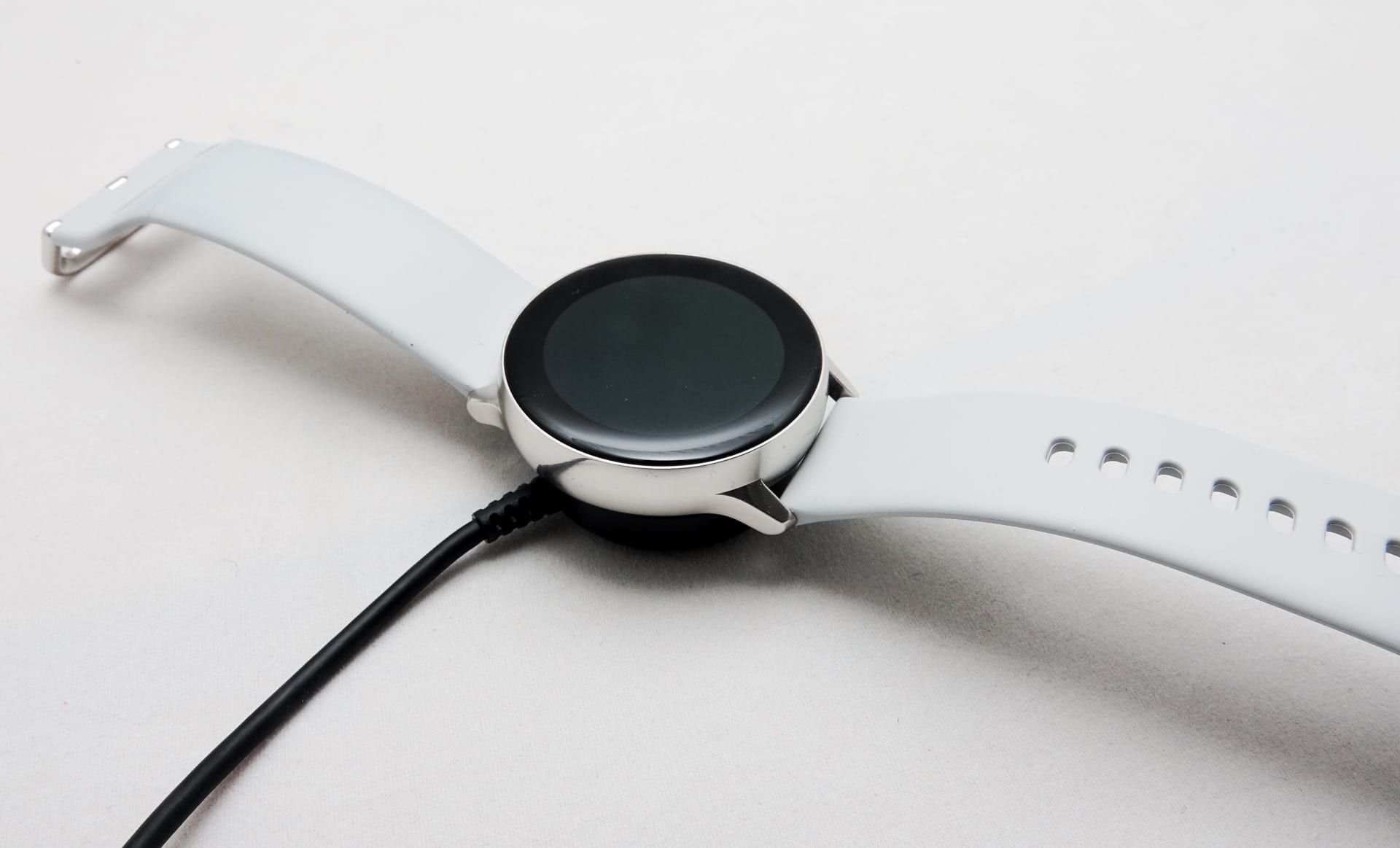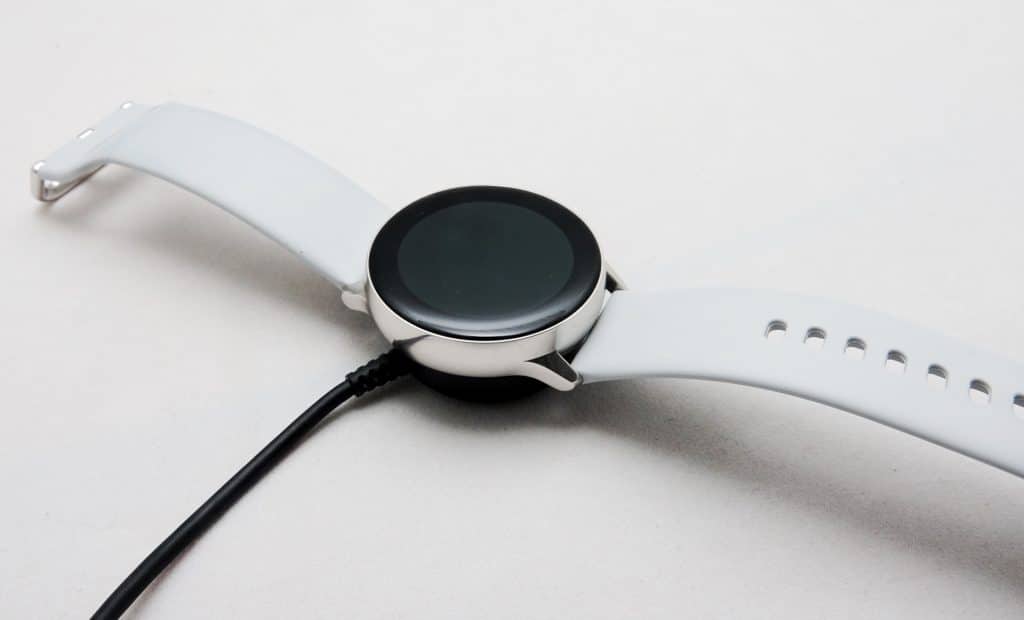 In the Galaxy Watch Active, the charge mechanism is the same Qi wireless charge standard used for phones, meaning you can use the included wireless dongle for the wearable, but also other Qi wireless chargers. That also includes phones with wireless reverse charging such as the Samsung Galaxy S10, Samsung Galaxy S10+, and the Huawei P30 Pro, meaning it can be charged from a phone. Handy.
However we couldn't get it charging off a portable power pack with wireless charging built in, and that confirmed that while the Galaxy Watch Active was Qi-friendly, it wasn't necessarily going to work with every wireless charger.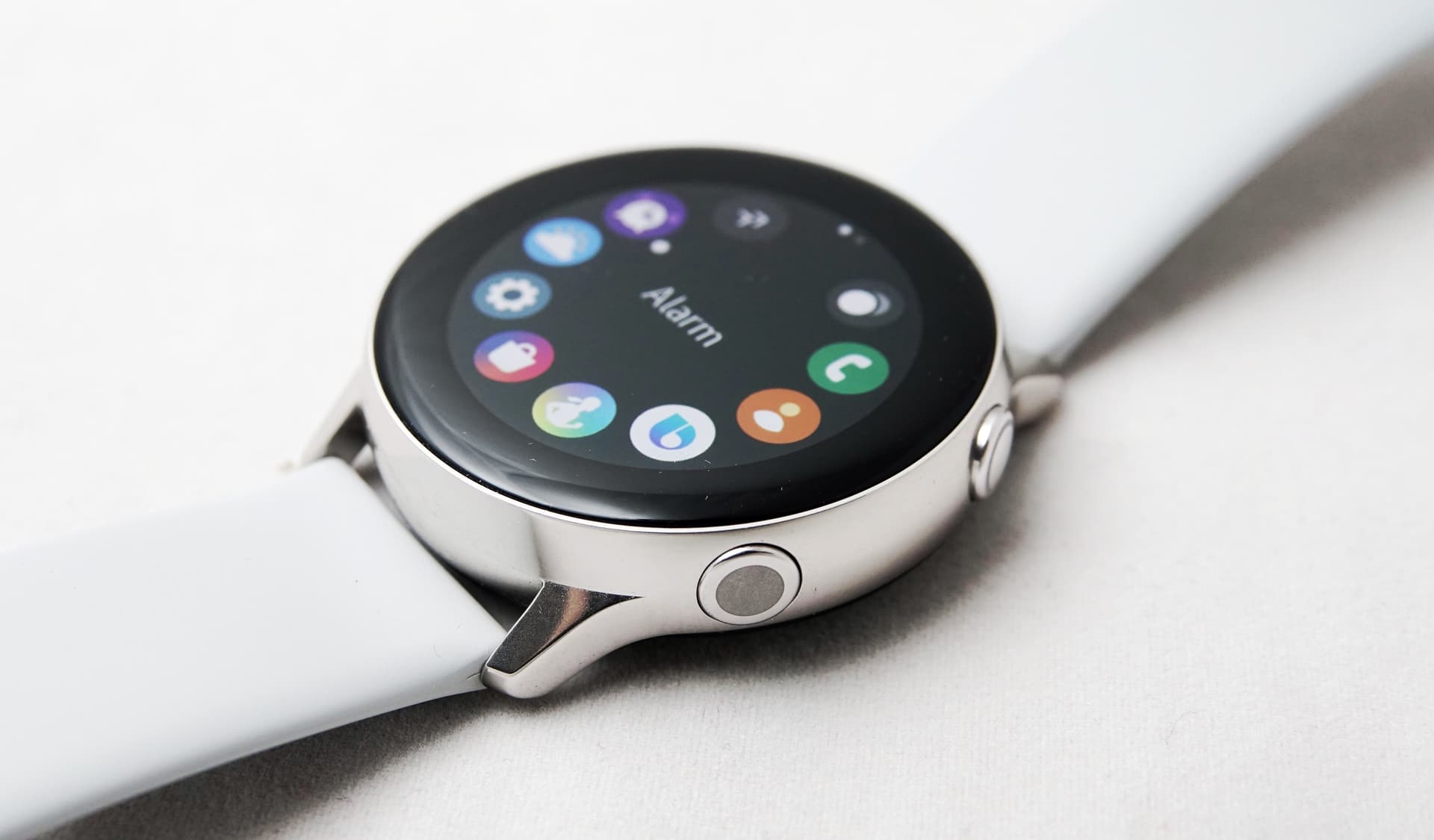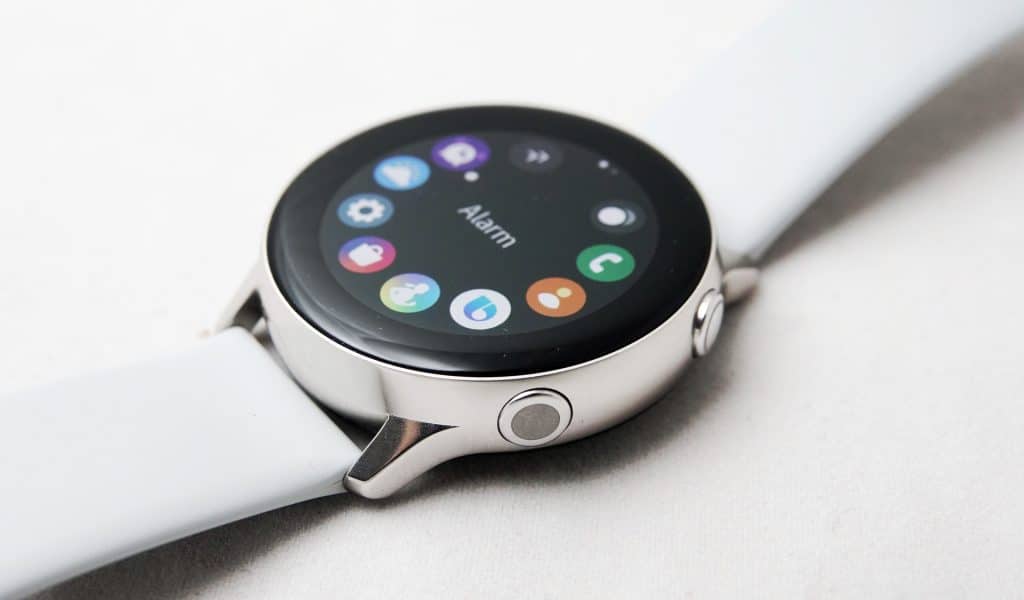 One other critical point comes from the controls, because Samsung really had something in the Gear and Galaxy series, but has removed a key feature in the Galaxy Watch Active: the control wheel.
If you've been following Samsung's watches in the past few years, the company has featured a neat little controller built into the design, with a wheel that sits around the bezel allowing you to get from menu to menu simply with a twist of the dial.
It's been a handy feature that helped make the Gear and Galaxy wearables really interesting, but without it and the Samsung Galaxy Active is just like other smartwatches reliant on mediocre touchscreen controls, because that's all this one has. No control wheel means no way to easily get around Samsung's cute circular menu, making the whole thing less intuitive.
The controls just aren't as streamlined or straightforward as Samsung's other circular wearables, and it doesn't come together as well.
Sure, the Galaxy Active is a good looking smartwatch, but an ordinary good looking smartwatch all the same.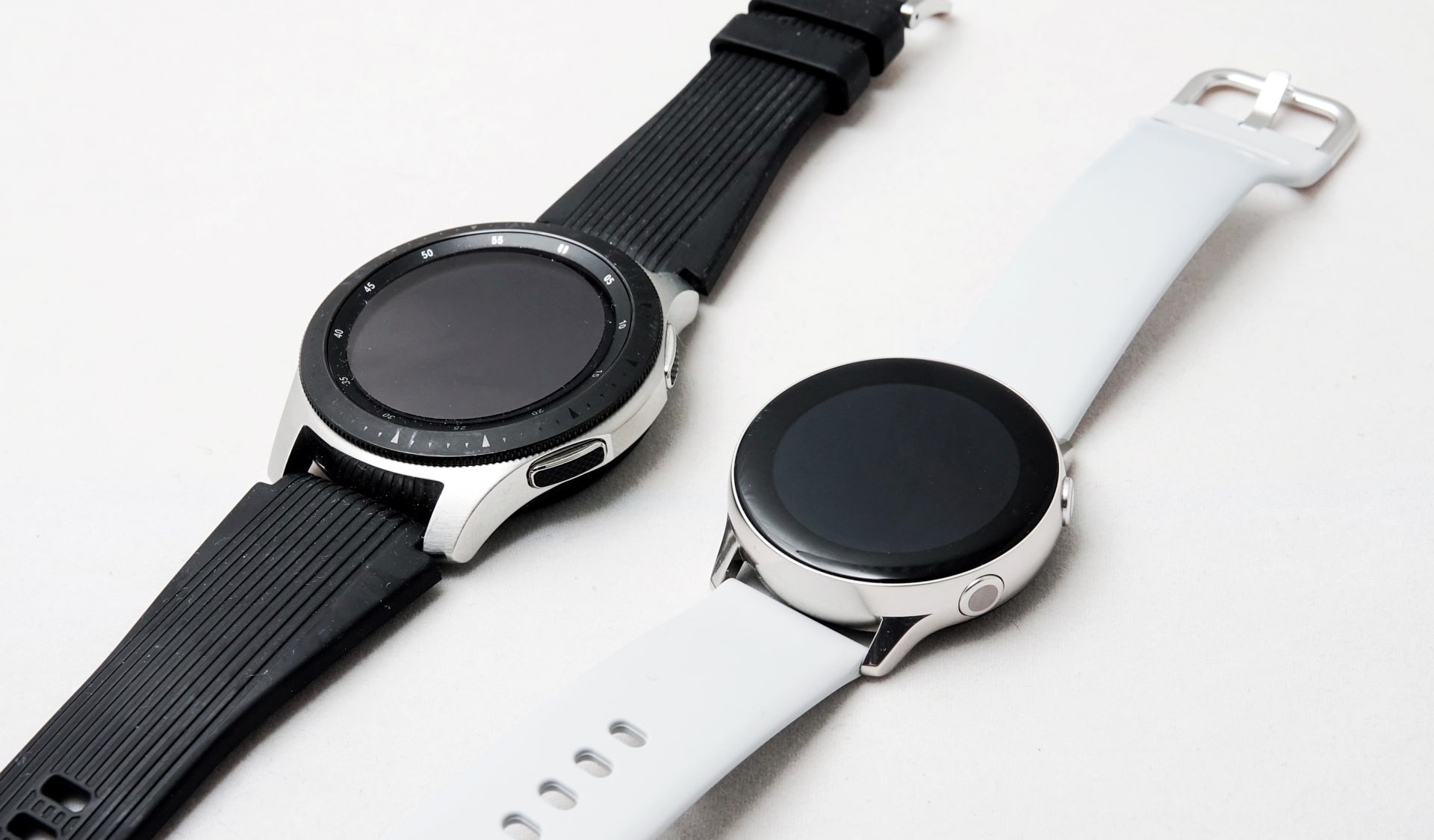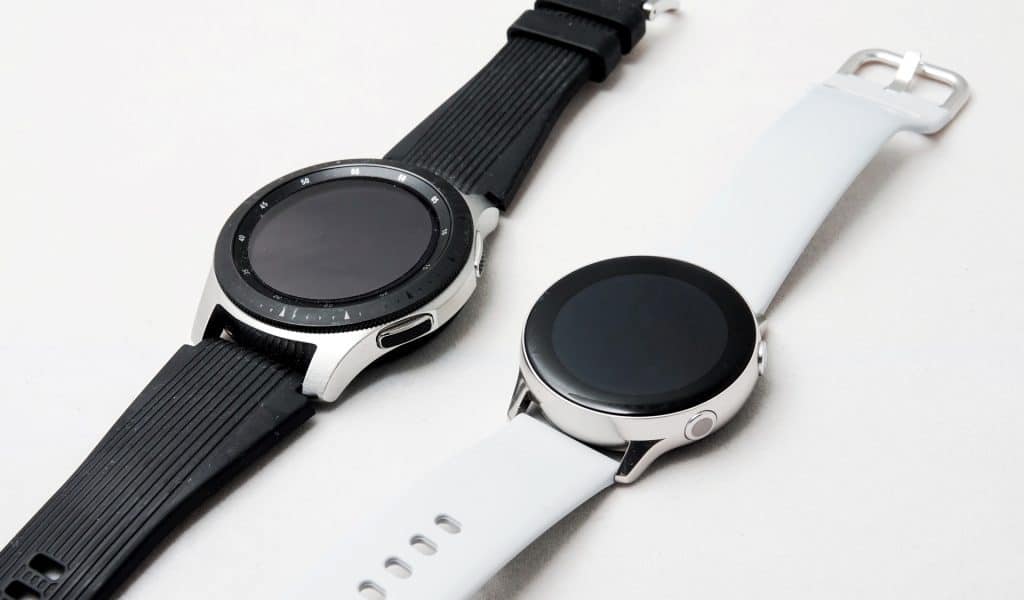 Is it worth your money?
Priced at $349, the Samsung Galaxy Watch Active isn't poorly priced at all, sitting at $200 below its sibling, the standard Bluetooth Galaxy Active.
Sure, the screen and battery are both smaller — much smaller on that last one — and the control wheel is missing, but the Galaxy Active is a water resistant smartwatch for under $400 that supports mobile payments and music storage, as well as all the bits that help you track your fitness and heart rate.
At $349, the Galaxy Active is quite reasonable, especially given how bright the screen is and how water-friendly the whole thing is.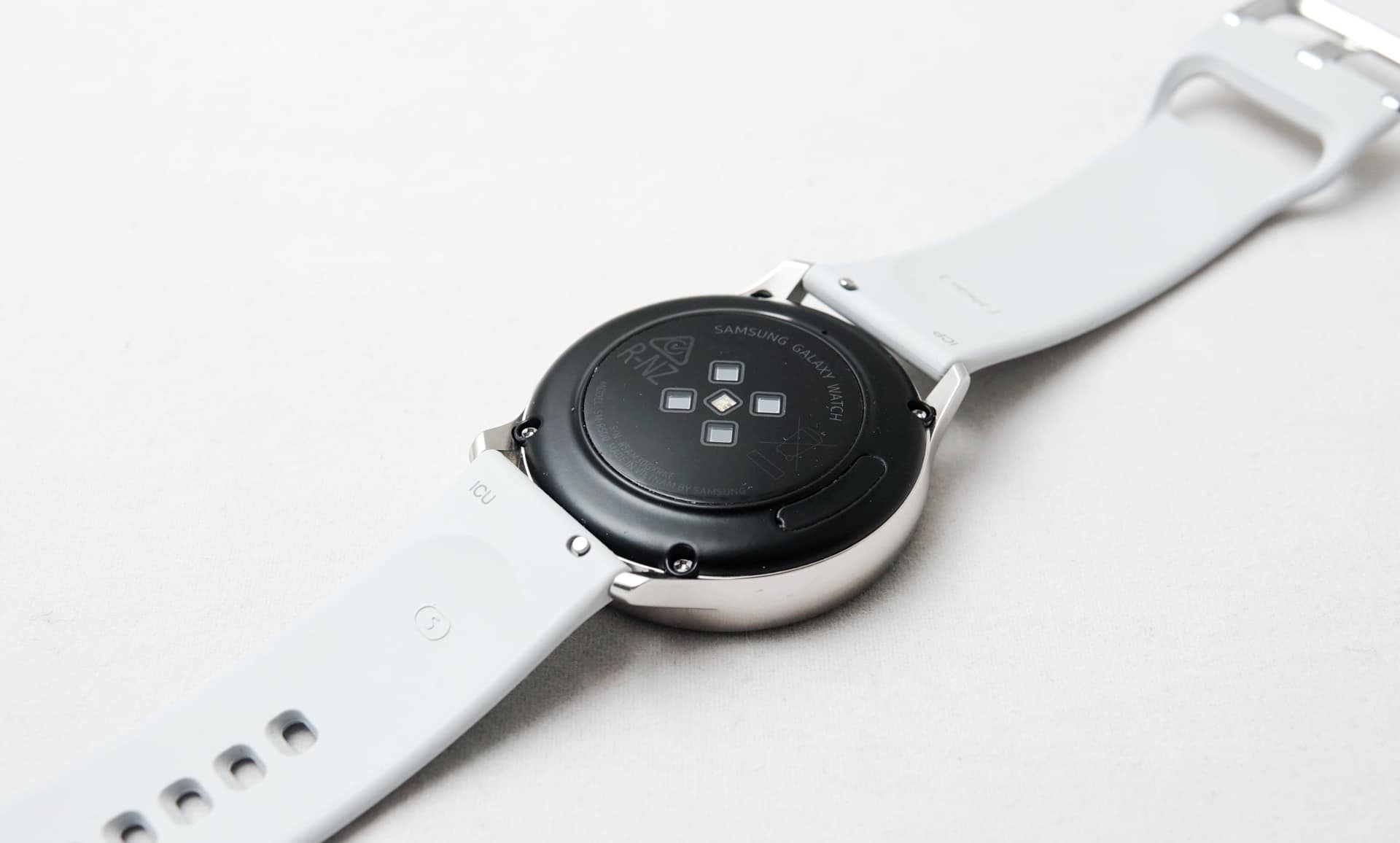 Yay or nay?
As to whether we'd call yay or nay on the whole thing, we're actually in two minds.
On the one hand, the Samsung Galaxy Watch Active is a friendly and relatively well-priced wearable that looks and feels like a real watch.
Yet on the other, the battery life severely needs work, and we feel the controls could be better, too.
Let's be clear: there are definite positives to the Galaxy Watch Active, and they are worth noting. It's a great looking smartwatch that offers solid health tracking options, with decent value. Simply put, the price is right for the Galaxy Active, and it can even bring Samsung Pay to devices that don't have mobile payment support.
But Samsung has also made better smartwatches that do that, and while the style has been improved, the controls and battery life can feel like a bit of a departure. Given what else is out there, we'd probably look at Samsung's other models given the controls and battery improvements, or wait for an update that improves the battery life. Alternatively, there are other devices out there that do the fitness and smartwatch thing and last longer than two days, and they might be worth a look in the end, as well.
Worth checking out, though we'd love an update to iron out the full two days of life. Get to it, Samsung.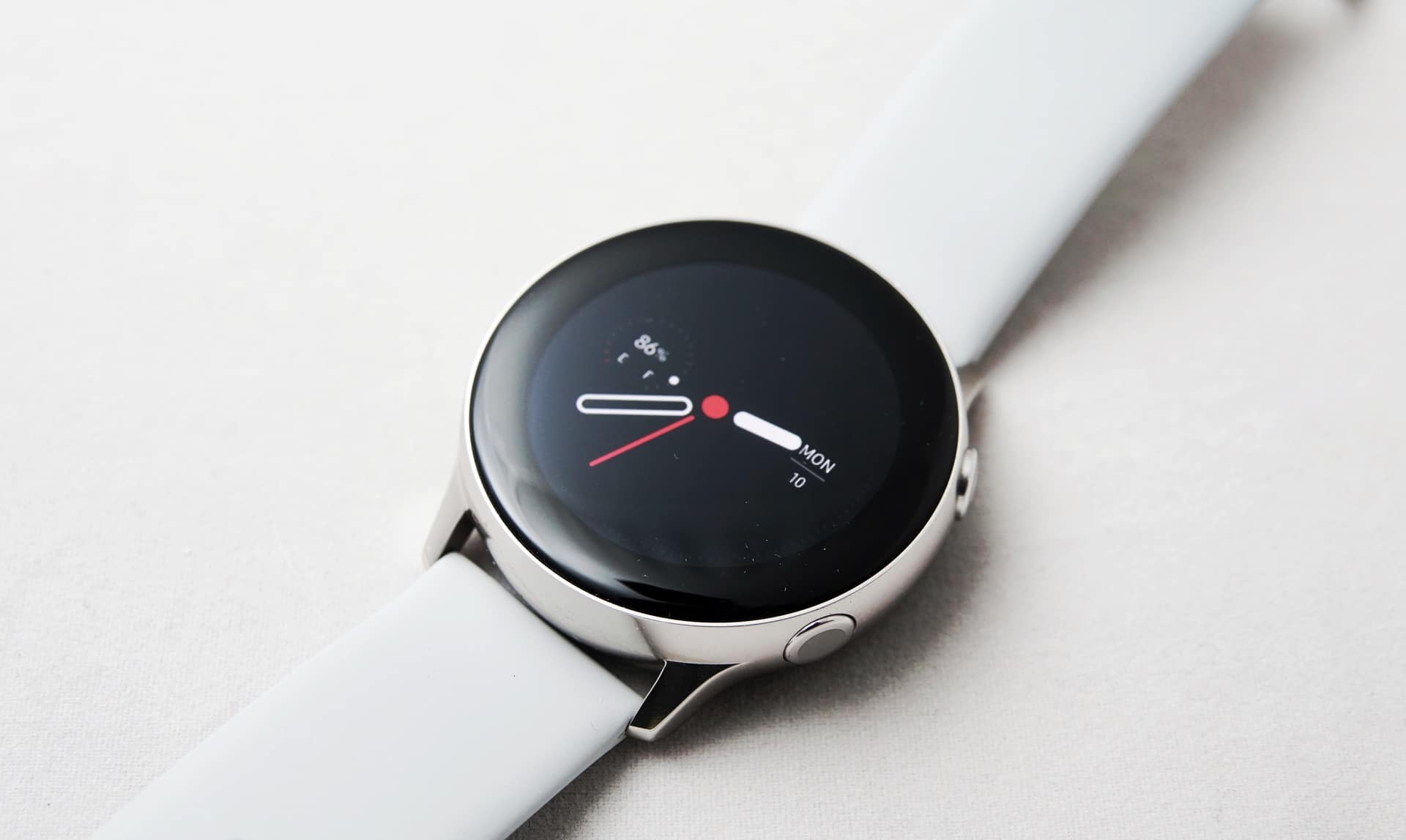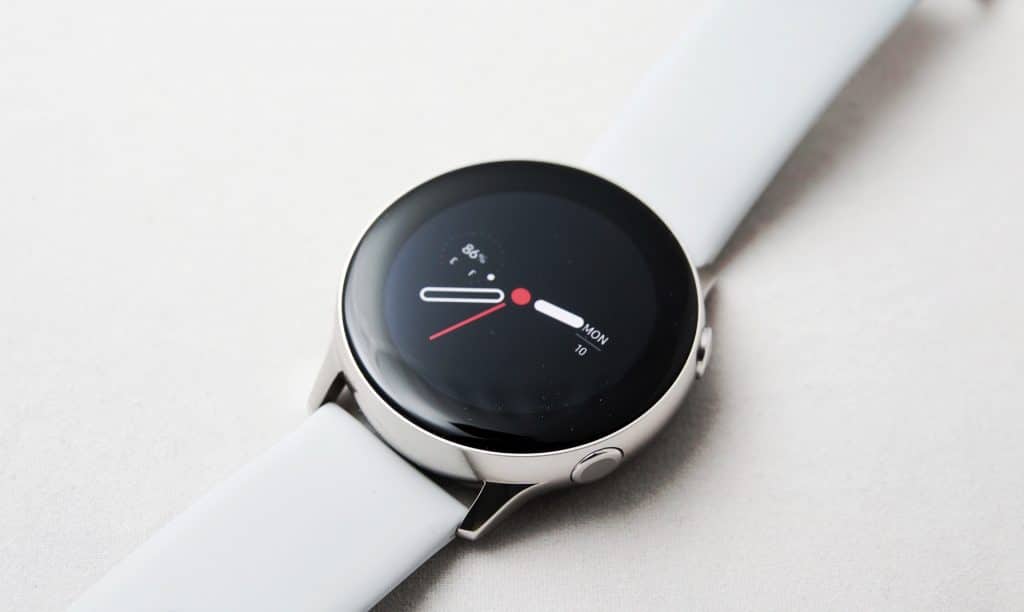 Samsung Galaxy Watch Active (SM-R500)
The good
Great visuals
A nice simple design for a circular smartwatch
Water resistant
Supports a wireless charging standard (mostly, anyway)
The not-so-good
Battery life needs work
Rotational bezel controls aren't here
Not as fast or easy to operate as Samsung's other watches