Apple's AirPods aren't the new only new earbud option with noise cancellation, as Huawei's own take on the category rocks up, too.
Huawei may not have had the best year for product releases, and Android has had a part in that. While the company pushed out one of the best phones of 2019 earlier in the year with the P30 Pro, ever since the US government placed the company under a trade ban, there's been a bit of a question mark over the brand's phones.
New phones and tablets announced after the trade ban kicked into action couldn't see Google's official Android apps released on them out of the box, which means devices such as the Mate 30 Pro miss out on the Google Play Store, Gmail, YouTube, and services dependent on them. You can patch them in by side-loading them, but if you don't know how to do that, you're out of luck, sadly.
But Huawei doesn't just make Android devices, and it doesn't just make Android phones and tablets.
The company also has earphones and wearables, and those aren't quite as dependent on Android as Huawei's other gadgets. That's good news, because it means if Android and the related Google Apps aren't necessary, Huawei can build and release them without needing to worry about the Google connection. They can still make them for devices that run Android and the iPhone, and make an app that hooks into the operating system if need be.
So with the release of Huawei's latest gadgets, you shouldn't need to worry about whether or not they'll work with your Android phone, or even your iPhone, because they don't need the help of Google to run, they just need to work with Bluetooth.
There are two new gadget releases from Huawei, as the company brings its latest totally wireless earbuds and its new smartwatch to Australia.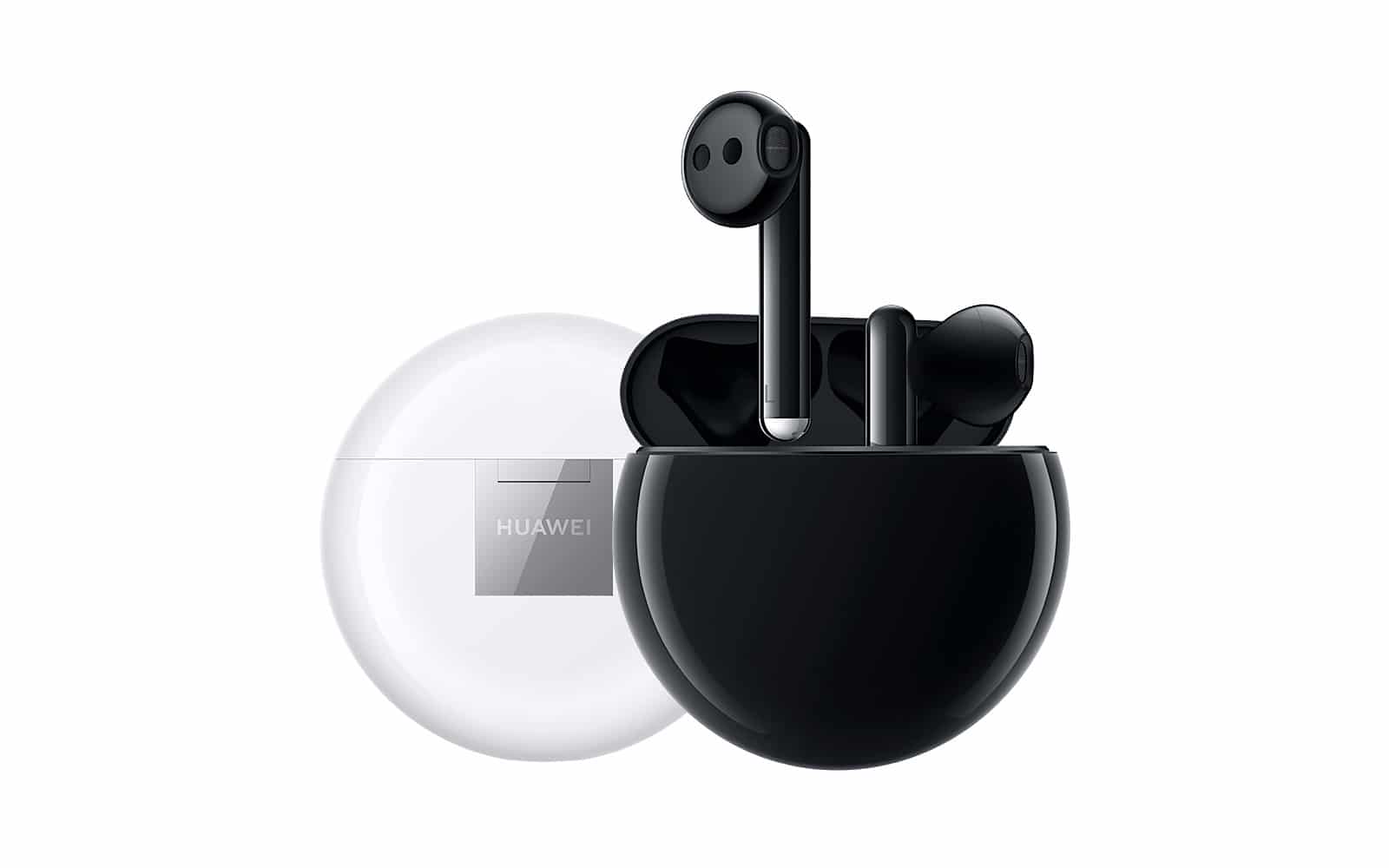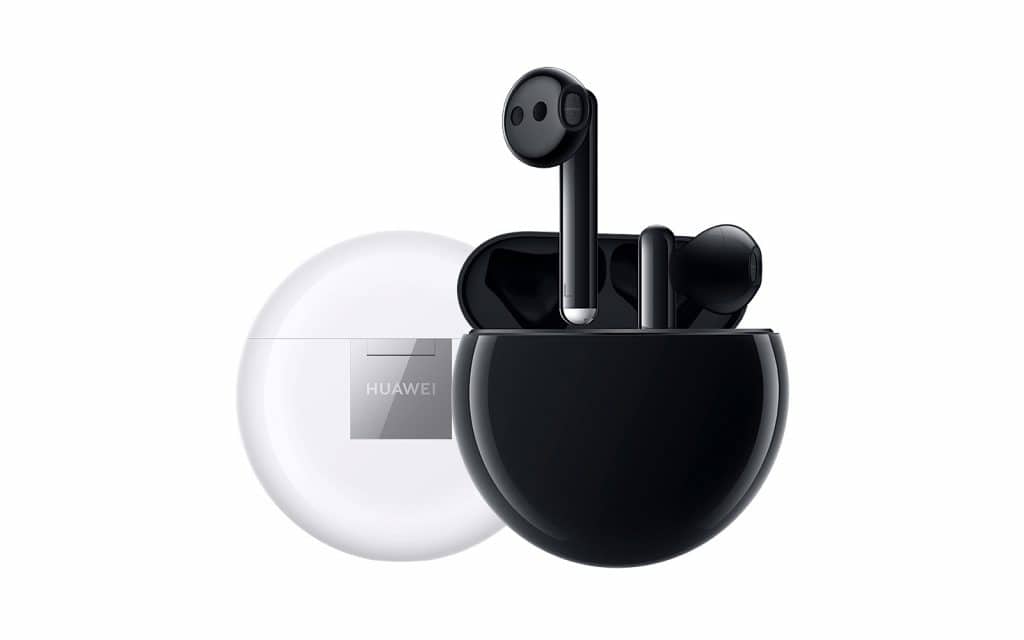 On the former, Huawei is releasing the FreeBuds 3, its latest take on the truly wireless earphone space that bundles in AI-based noise cancellation with an open-audio style of design. Similar to Apple's AirPods, the Huawei FreeBuds 3 are designed like an earbud, and less like the earphone approach of the AirPods Pro.
There's also a bone conduction sensor included in the FreeBuds 3, which is used to pick up on when a person is speaking versus when they're not, using this to cancel out noise differently.
The Huawei FreeBuds 3 feature 20 hours playback time with the case, with four hours in the earbuds and the remaining 16 in the case when recharged. That case happens to be wirelessly charged, too, though there is a Type C plug in case you want to plug the whole thing in.
"We're very excited to launch a product that will offer a truly premium audio experience," said Larking Huang, Managing Director of Huawei's Consumer Business Group in Australia.
"Thanks to the impressive noise cancellation capabilities and supremely comfortable design, the FreeBuds 3 deliver unmatched clarity and performance in even the most challenging settings," he said.
You'll find the Huawei FreeBuds 3 in both white and black, rocking up in stores across the country shortly for $299.
And it's not the only new wireless gadget Huawei has coming.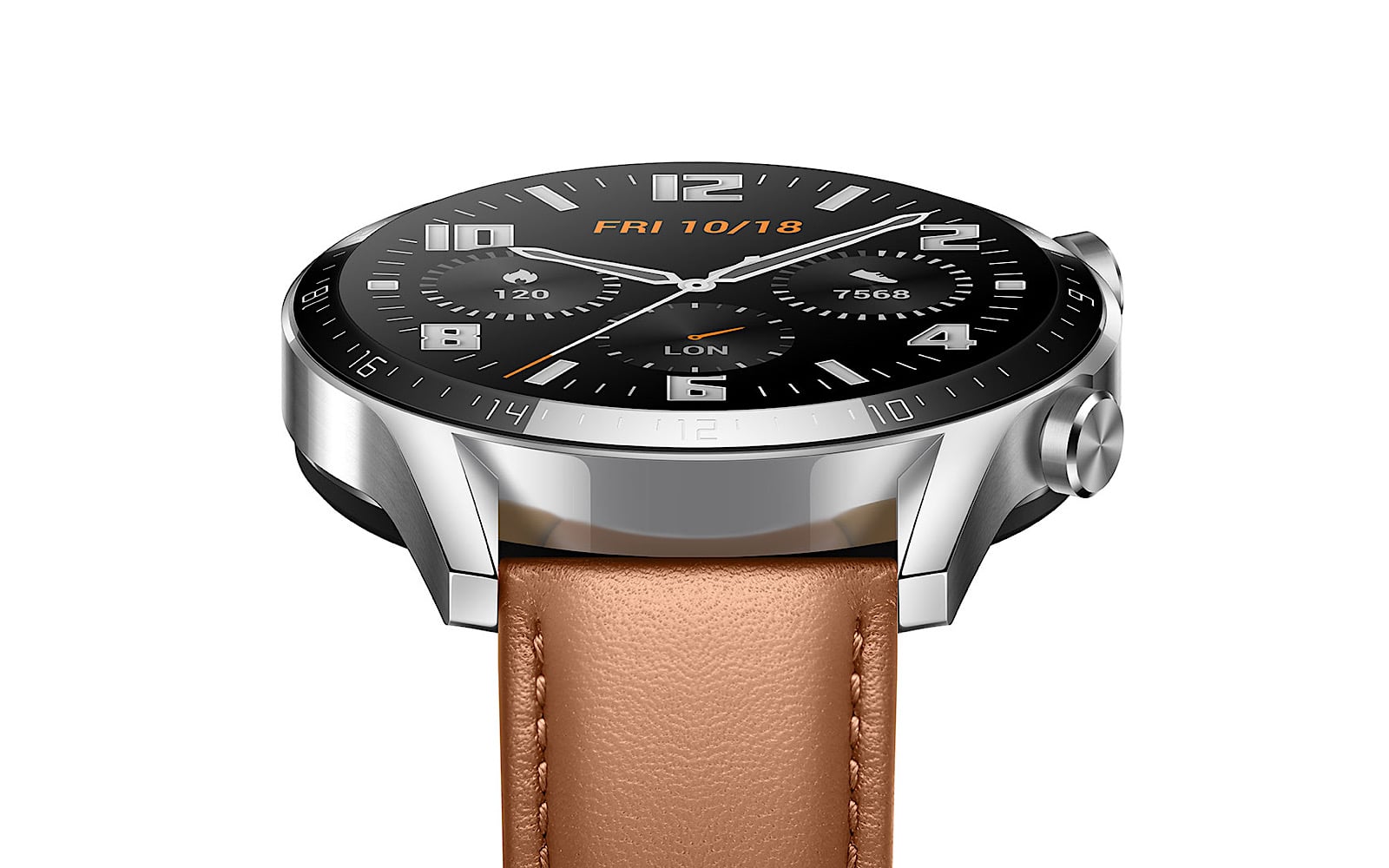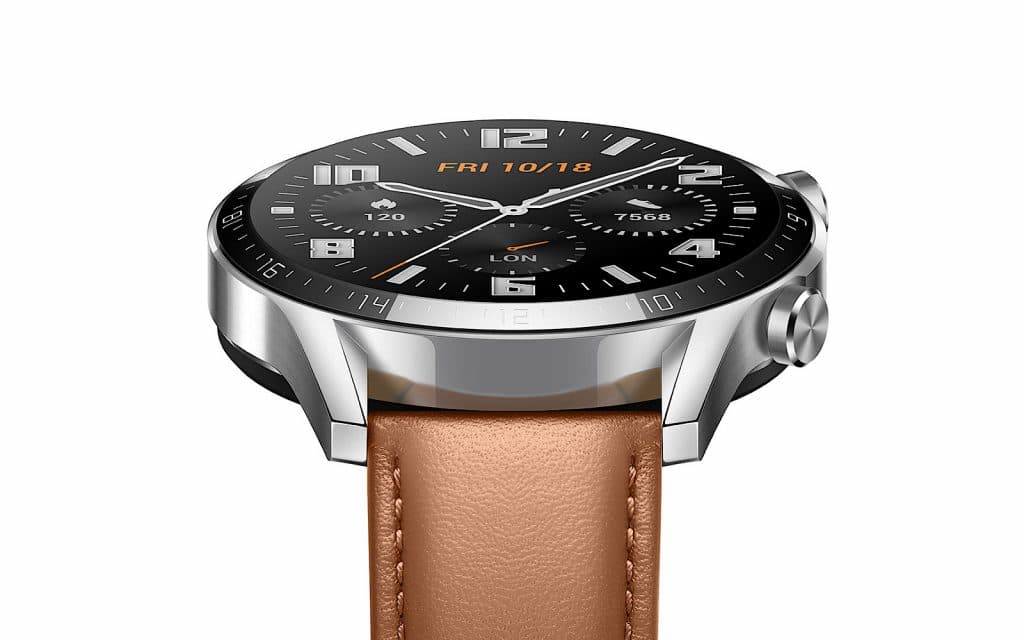 There's also a new wearable on the way, with an updated take on the Huawei Watch GT, a smartwatch that delivered over a week of battery life on a single charge.
The new model is the Huawei Watch GT 2, and it now comes in both a smaller 42mm and a larger 46mm, with the latter scoring up to two weeks of battery life while keeping the heart rate monitor switched on. The smaller 42mm Watch GT 2 is being touted as able to operate continuously for up to one week.
Both are designed with monitoring of location, movement, and heart rate, included with up to 190 data sources, with analysis on the activities and fitness you might be doing, as well as being able to diagnose six types of sleep issues.
The information on the AMOLED HD screen is designed to be clearer, too possibly due to a bump in resolution, while the 46mm model also sees a 3D glass surface that improves the look of the screen.
There will be three variants of each, including a sport, classic, and "elite" model — differing likely because of the included strap is either fluoroelastomer (sport), leather (classic), or metallic (elite) — with prices in Australia from $369 for the 42mm or $399 for the 46mm Huawei Watch GT 2.