A GoPro is a pretty versatile action camera, but if you need to make it do something more, GoPro's latest flagship sports mods to help you do just that.
There's little doubting that cameras have changed a lot over the past few years, and while smartphone cameras have obviously had a hand in that process, GoPro is a big part, too.
Redefining what cameras could be used for, GoPro practically invented the action camera movement, helping people capture surfing, skiing, skydiving, or just generally getting video of situations that a regular camera might struggle in. The cameras have evolved over time, too, supporting wireless control from a phone, built-in water resistance, and one of the smallest sizes you could find a camera in.
While competitors have found ways to compete along the way, GoPro has also managed to find ways to stay ahead, and this year, the company appears to be trying that tactic by making its cameras even more versatile.
There are two major models for GoPro in 2019, with the Hero8 Black taking the top spot, while a secondary model will be for something a little different.
The Hero8 Black is the new big deal GoPro model, sporting improved video stabilisation for a maximum 4K 60fps (4K60) video capture, as well as being able to capture Full HD 1080p at a staggering 240 frames per second, which is another way of saying it captures at a high-speed to let you slow down the video even better (high frame rate = slow motion). There's also support for a night-lapse video mode, capturing time lapse videos in low-light at 4K, 2.7K, and 1080p.
You can still capture images on the Hero camera, with support for 12 megapixel images, as well as a "LiveBurst" mode that captures frames 1.5 seconds before and after the camera was triggered, a feature you can find in some other larger cameras, notably those from Panasonic.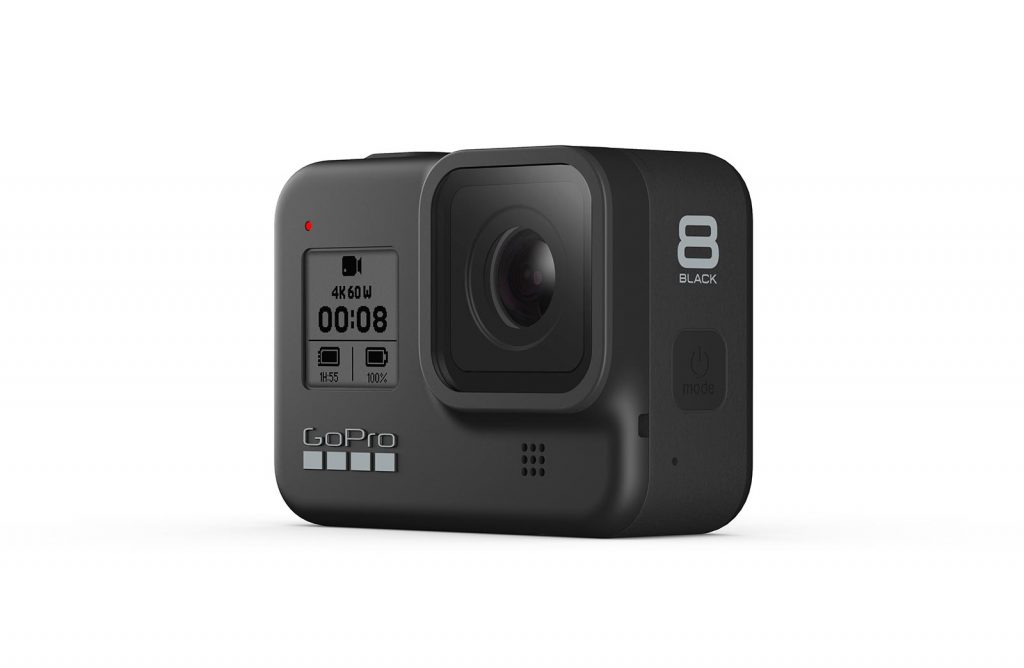 GoPro's Hero8 Black also sports a slightly improved design, putting the Hero on a bit of a diet with the camera being 14 percent lighter, a frameless design to make changing batteries and SD cards faster, and a lens that is twice as impact resistant as it once was.
Perhaps most interestingly, the GoPro Hero8 Black includes support for what GoPro is calling "Mods". These are extra and optional accessories that add features to the Hero8 Black, essentially expanding what the camera can do.
There's a Display Mod that will go for $139.95 locally, adding a folding 1.90 inch LCD that you can set for the front or the back, and there's a Media Mod for the same price that will add extra ports to turn the Hero8 Black into a more feature rich device, including a shotgun-style microphone, two cold shoe mounts for mounting other accessories, and support for USB Type C, HDMI, and a 3.5mm microphone adaptor port.
And there will also be a Light Mod for the GoPro Hero8 Black, providing a set of LED lights on the side of the camera that are waterproof down to ten metres.
The GoPro Hero8 Black will carry a local cost of $599.95, arriving in late October with those Mods. It won't be alone, though, because GoPro isn't just announcing one camera this week.
Alongside the Hero8 Black, there's the $799.95 GoPro Max, a slightly different take on GoPro's action camera that aims to capture from 360 degrees.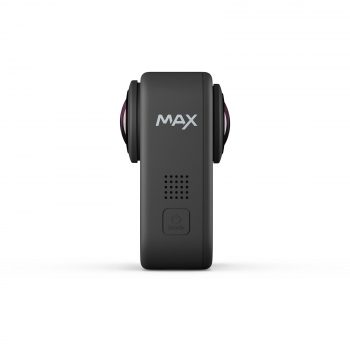 The Max isn't GoPro's first take on the 360 degree camera, but it is the latest, sporting two 180 degree lenses, with one on each side, and some other features.
While 360 degree capture bay grab folks looking to capture virtual reality focused content, the GoPro Max can capture from just one lens if need be, stabilising the video throughout, while a screen at the front means it can also be used for people intending to capture video blogs, also known as vlogs.
The GoPro Max won't get the mod support, leaving that just for the Hero8 Black, instead being a versatile camera of a different sort. It receives a version of GoPro's image stabilisation, but not the same one, though it will get in-camera stitching to turn the 360 degree video into something watchable from inside a VR headset, while six microphones capture in 360 degrees of sound. Images are possible here, too, though they're closer to 5.5 megapixel images, not the 12 of its Hero8 sibling.
However the design sees a similarly rugged focus, with durability to spare and water resistance down to 5 metres, making it a 360 degree camera that works underwater.
"It's been 15 years since the first GoPro camera, and from the start, we've been about enabling people to share their passions whether they're fuelled by adrenaline or artistry," said Nick Woodman, Founder and CEO of GoPro.
"Hero8 Black, the Mods and Max redefine what's possible with a camera," he said.
The GoPro Max is set to arrive on both at retailers and GoPro's online store from October 24.