You might not live in the world of Google or Amazon, and prefer the online connection that is Facebook. If that's your world, a new take on the smart display could up your alley.
Even though we're all being lured to a smart home, it's possible that the idea of a smart speaker or smart display doesn't make much sense to you.
If you're someone who lives their life on Facebook, on Instagram, on WhatsApp, and the world of the internet is how you connect, a smart display might not be how you see the world.
Perhaps you store your images for friends to see on Facebook, and while you have a Gmail account, you only have it for email. In this scenario, it makes sense if the Google Photos-equipped Nest Hub smart display isn't ideal, and neither might be the Amazon Photos-connected Echo smart displays.
So if you live primarily on Facebook and share using "the social network", what can you use to decorate your home with your digital connection?
For this, you might want to turn to Facebook's approach for the smart display, a gadget coming to Australia in the form of the Portal and Portal Mini, picture frame gadgets sporting a screen, a camera, and the ability to load photos from your account.
Like the smart display options available in Australia, there are two, arriving in the 8 inch and 10 inch Portal Mini and Portal respectively, with each of these offering a glimpse at your online life, complete with calls built in.
Similar to how the Google speakers can call friends and family up, the Facebook Portal smart displays can call people through Facebook Messenger and WhatsApp, or just disable the camera and microphone if you don't want that technology switched on.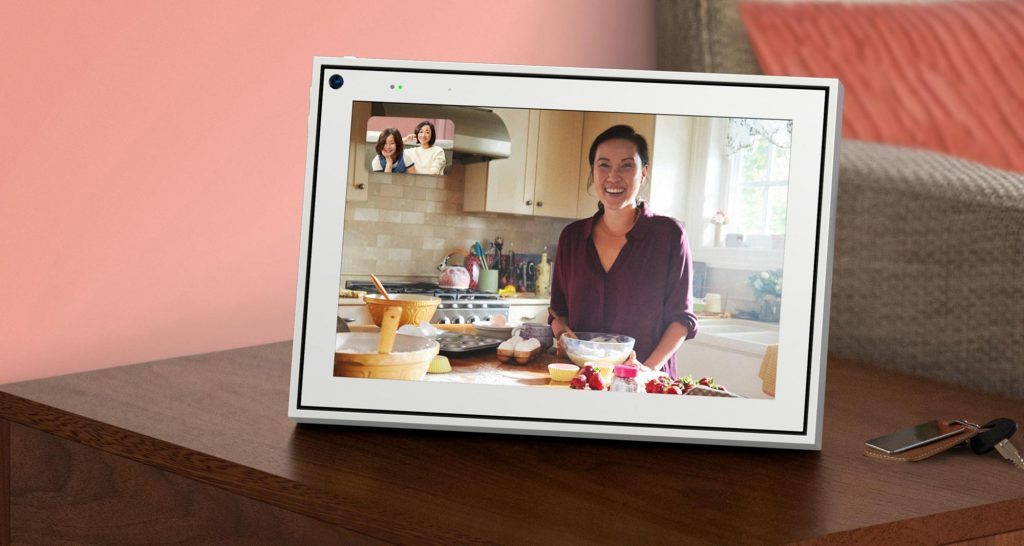 They'll do a little more than just call friends and family, with support for the photos and videos uploaded to Facebook used on the frames rather like a picture frame, as well as support for Amazon's Alexa, as well. That makes the Facebook Portal and Portal Mini capable of controlling the smart home and doing other things, such as playing music from Spotify and video from Amazon Prime Video.
For the most part, though, the Facebook Portal gadgets seem like digital photo frames with call support for folks living in the Facebook ecosystem. Facebook's local arm has yet to confirm whether Instagram is included in the support, which means there Instagram images may only be included on the Portal digital frame if you've shared these images directly on Facebook
In fact, there will even be a version that loses out on the frame altogether, allowing you to bring Messenger and WhatsApp calling to the TV, arriving in a camera for what is likely to be the biggest screen in your home.
It's a little bit different and looks more like an Xbox Kinect, but aims to bring that key function of Facebook calls to the big screen, making it useful as and when you need it.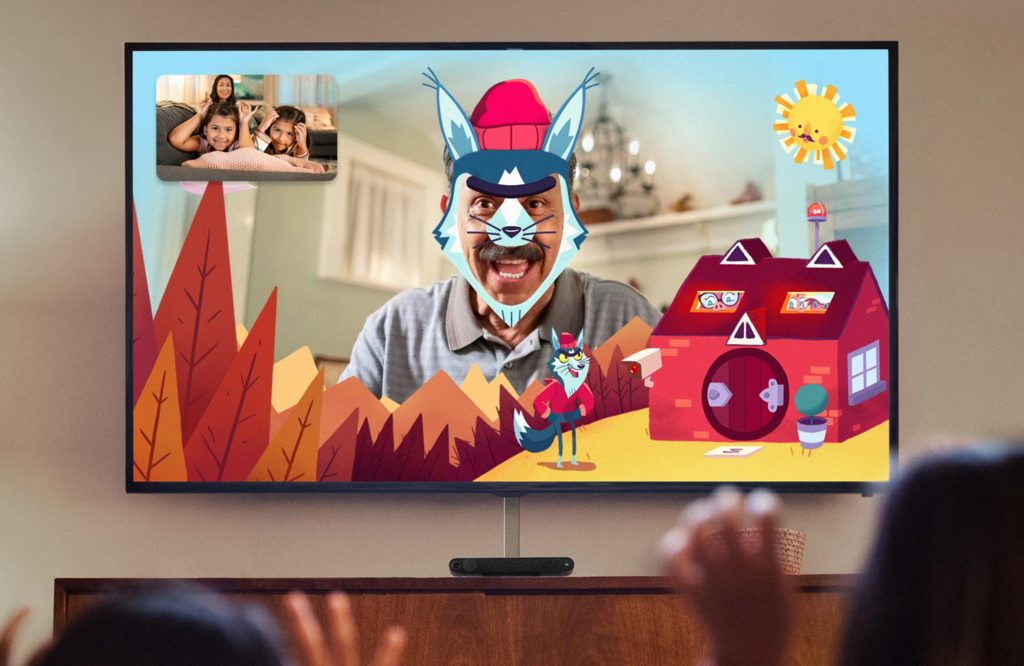 "Portal allows Australians to experience smart video calling on your TV and anywhere in your home," said Will Easton, Managing Director of Facebook in Australia and New Zealand.
"It is designed to make video chats feel less like a call and more like you're actually in the same room," he said.
Facebook's 8 inch Portal Mini and 10 inch Portal join a 15.6 inch Portal+ as Facebook's smart display offering, a curious approach for customers who live inside Facebook more than anything else. Certainly, the inclusion of Alexa will help to make the Portal displays more interesting, though it's clearly geared at people who use Facebook over everything.
That's not necessarily a bad thing, but a lack of availability certainly isn't going to help the Facebook Portal devices, with Facebook selling them only from the Facebook Portal online store from $279.
In fact, carrying more hefty prices than their competition, the 8 inch Facebook Portal Mini is $299, the 10 inch Facebook Port is $279, the bigger 15.6 inch Portal+ is $499, and the Portal TV accessory is $229, with availability now.