The cool season is beginning to kick in, and it might be time to trade in the fan for a heater. Dyson, however, has both, and it will even clean your air.
If you're not lucky enough to have an air conditioner in your home, there's a good chance you rely on personal air treatment. A rather technical way of wording things, it's a fan or heater, or a combination of both.
Even if you have an air conditioner, it's possible you have a heater and fan in your life, using this to cool or heat the air close to you so that you're comfortable.
But conditioning the air to make it cooler or warmer is just one side of air treatment, while the other is clearing the air.
You may not realise it, but we're all inhaling things that may not be good for us, with pollutants coming from both indoors and outdoors.
It's something Dyson highlighted last September when it launched a new version of its purifying air multiplier in the Dyson Pure Cool Link, a fan that cooled by speeding up the air, running the air through a multi-level filtration system.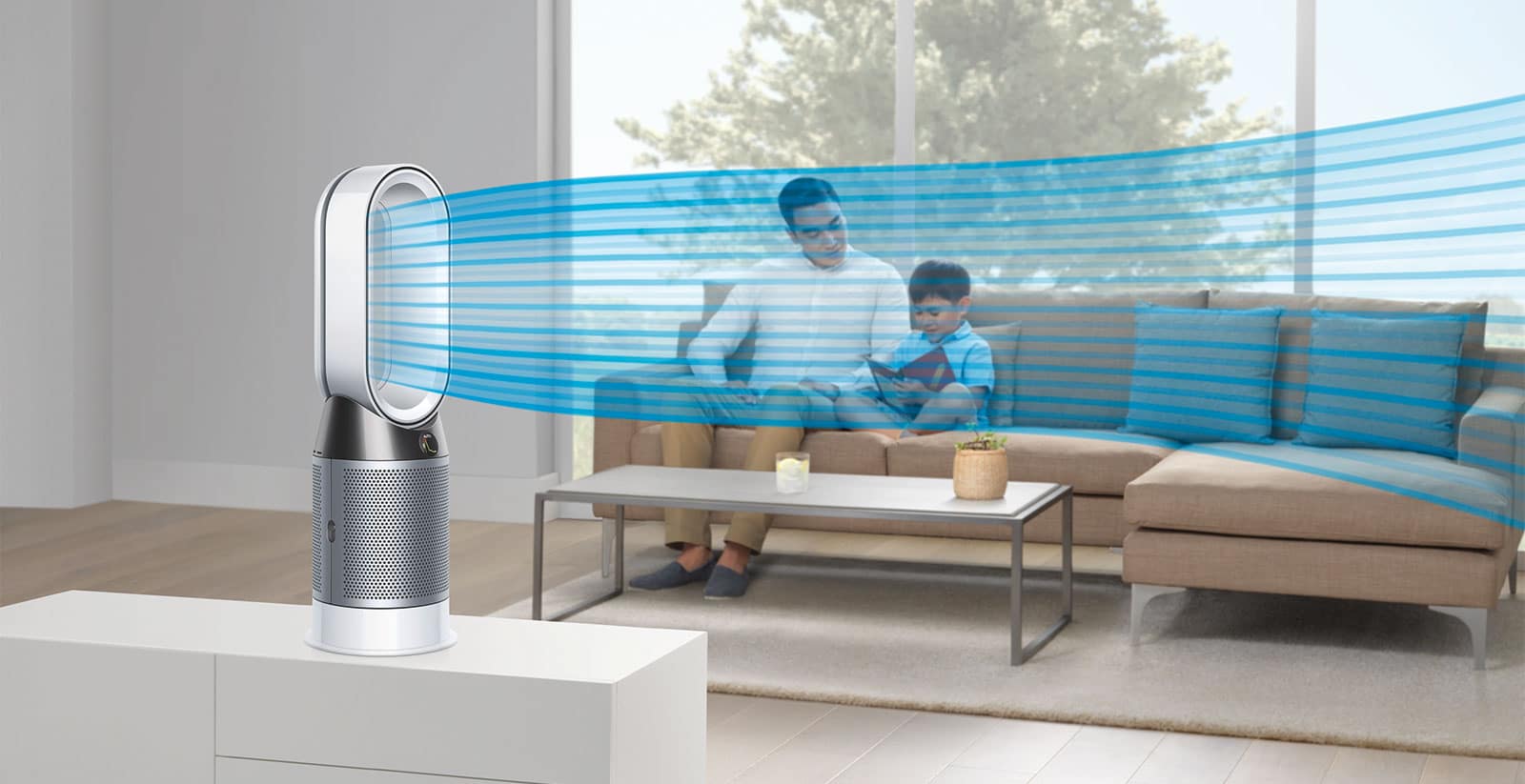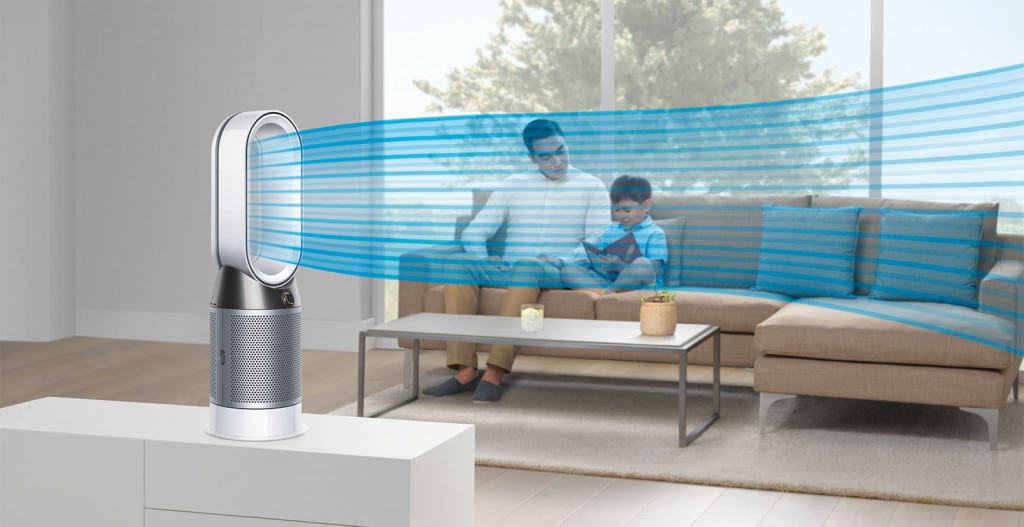 Back when we reviewed the Dyson Pure Cool Link, we found it to be a good evolution of Dyson's Air Multiplier technology, cleaning the air while cooling it a little, even if it did it at a cost.
But it was just a fan, and as we come up to winter, you might want something that does both heating and cooling.
To that end, Dyson has announced that a model that does both — heating and cooling — is on the way, arriving in stores from March 1.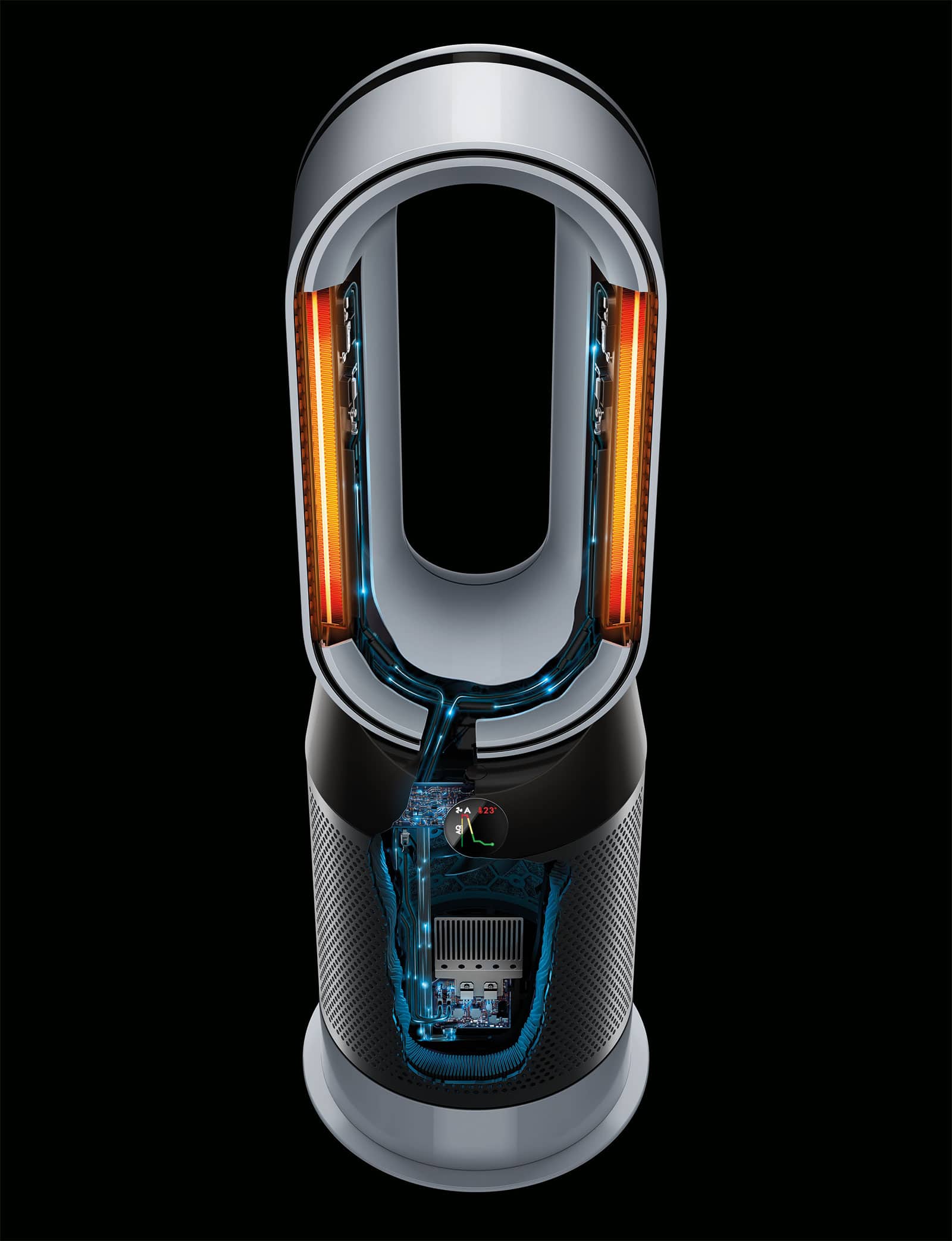 As such, the 2019 Dyson Pure Hot+Cool relies on a more complicated filter than the previous version offered, filtering fine particles and gases using a deep HEPA filter as well as activated carbon and sealed borosilicate microfibre filters, and showing the results using a small graph on the front of the fan itself.
Much like the previous version of Dyson's Pure Hot+Cool, the new model can be controlled remotely using an app, and has apparently been optimised to balance a room's air better, with an indoor thermostat to turn the fan on and keep a room warm and comfy.
It also supports more degrees of rotation, similar to what Dyson released in the Pure Cool Link, allowing treated air to reach more parts of the room, including practically behind the fan itself.
"A good purifying fan heater should sense, capture, project, heat and cool you. We insist on developing technology that works properly, without compromise on any functions," said Dyson's Sam Bernard. "Our latest machine goes beyond standard tests. It heats and cools you while always purifying the whole room."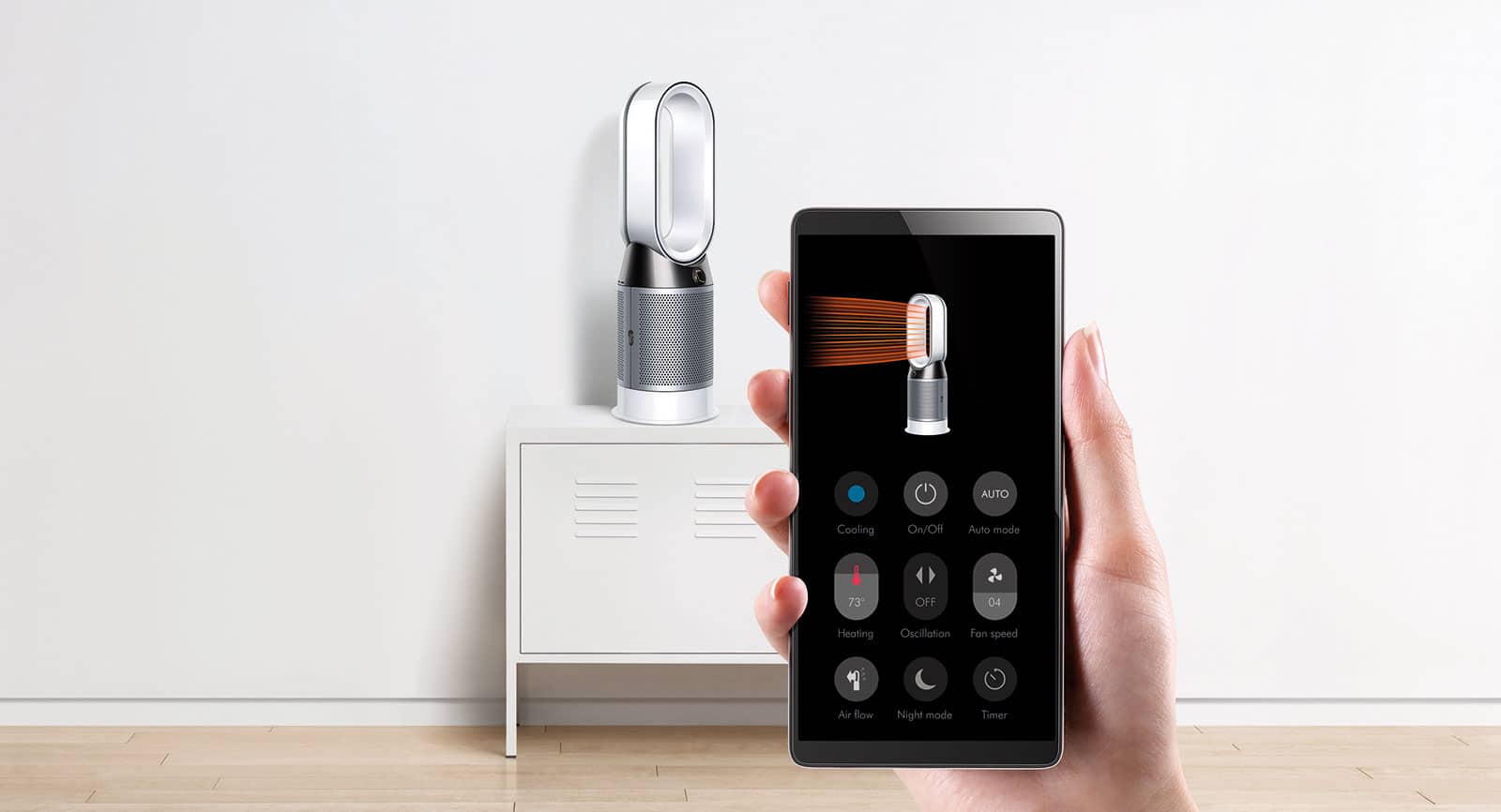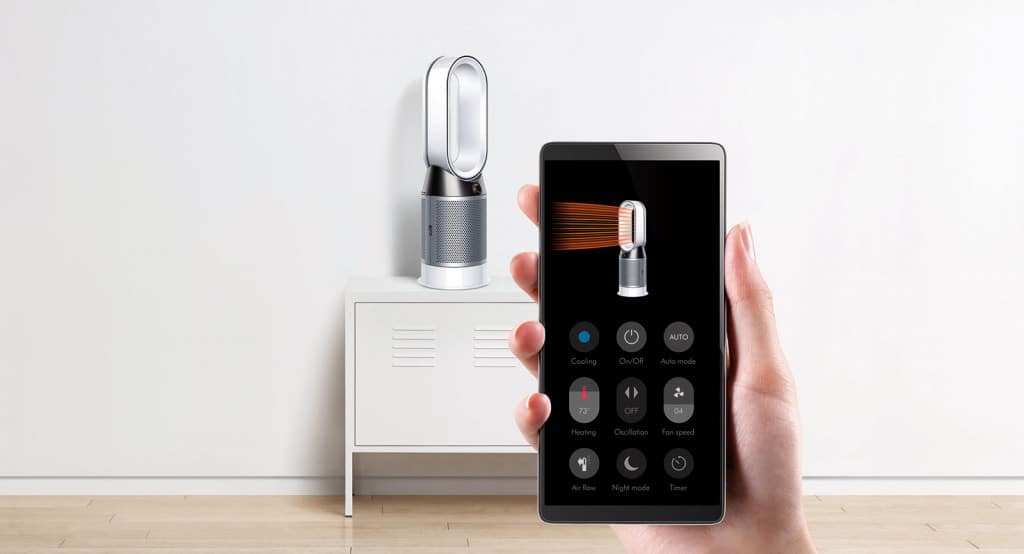 As there was in previous versions, there's still a remote that clings to the top of the fan using magnets, though the app inclusion is helpful as well, allowing people to control a fan not just from afar, but also when it's right in front of you, too.
Unfortunately, Dyson's voice control skill for Alexa smart devices doesn't appear to be active for Australian users yet, but when it does arrive, we expect it will roll out for this device, as well as any other that supports the Dyson app.
Until that happens, however, the Dyson Pure Hot+Cool will work without you talking to it, relying on an app for iOS and Android, and that trusty old-school remote, too. You'll find the Dyson Pure Hot+Cool in stores from March 1, retailing at a cost of $899.