The next appliance made to keep you cool is also made to keep your house allergen free.
Summer is nearly here, and that means pretty soon, you'll be able to store the heaters and jackets in roughly the same place: well away from you.
Taking their place will be fans and shorts, because when the summer months are brought on, the temperature in Australia tends to go up, as it does in much of the world.
Preparing for summer isn't just about staying cool, but also dealing with what comes in with spring, and that is the potential for more allergies. As flowers blossom and pollen escapes, allergies flare up, and it's not the only trigger for people who get hay fever or succumb to allergens more easily than others.
Indoor pollution is a big cause, including fumes from candles, paint, and cooking, while urban pollution can do some damage as well. In fact, there's just so much that can infiltrate the home and affect our senses, and most of it we just can't see.
Fortunately, there are things we can do, and one of those is to clear the air.
Air purifiers are one of the ways this can happen, and there's now another of those built into a fan, made to cool the room while providing a bit of a metric to show you what the purifier has done, monitoring the air quality through the process.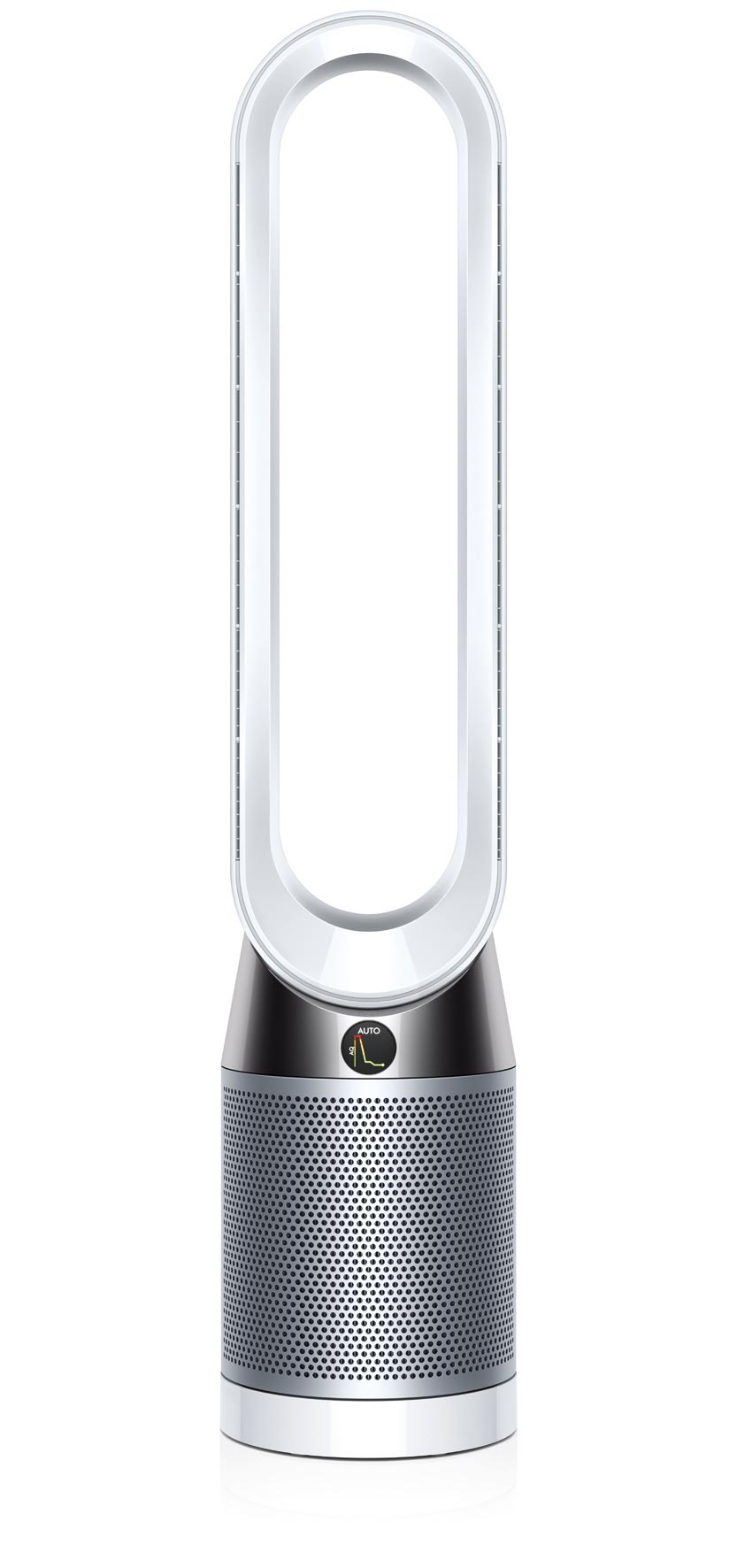 It's the latest fan from Dyson, the Pure Cool, and much like previous models, it is completely bladeless, using the power of motors with Dyson's Air Multiplier technology to take in air from the bottom of the fan, speeding it up and having it leave the fan.
Before it does, however, two layers of filtration clean the air, with microfibre filters capturing 99.95% of particle pollution including bacteria, pollen, and mould, while a secondary lining of activated carbon filtration removes gases you can't easily smell, such as formaldehyde and benzene.
The result is an air multiplying fan that is essentially cleaning the air as it works, and it's one that can relay what the air quality is like as it goes to work.
A small LCD screen sits at the front telling you what the Dyson Pure Cool is picking up, charting it on a small graph. More information can be found using an app, and that app can even control the fan remotely, setting timers and schedules for when it will switch on, cleaning the air and cooling a room down.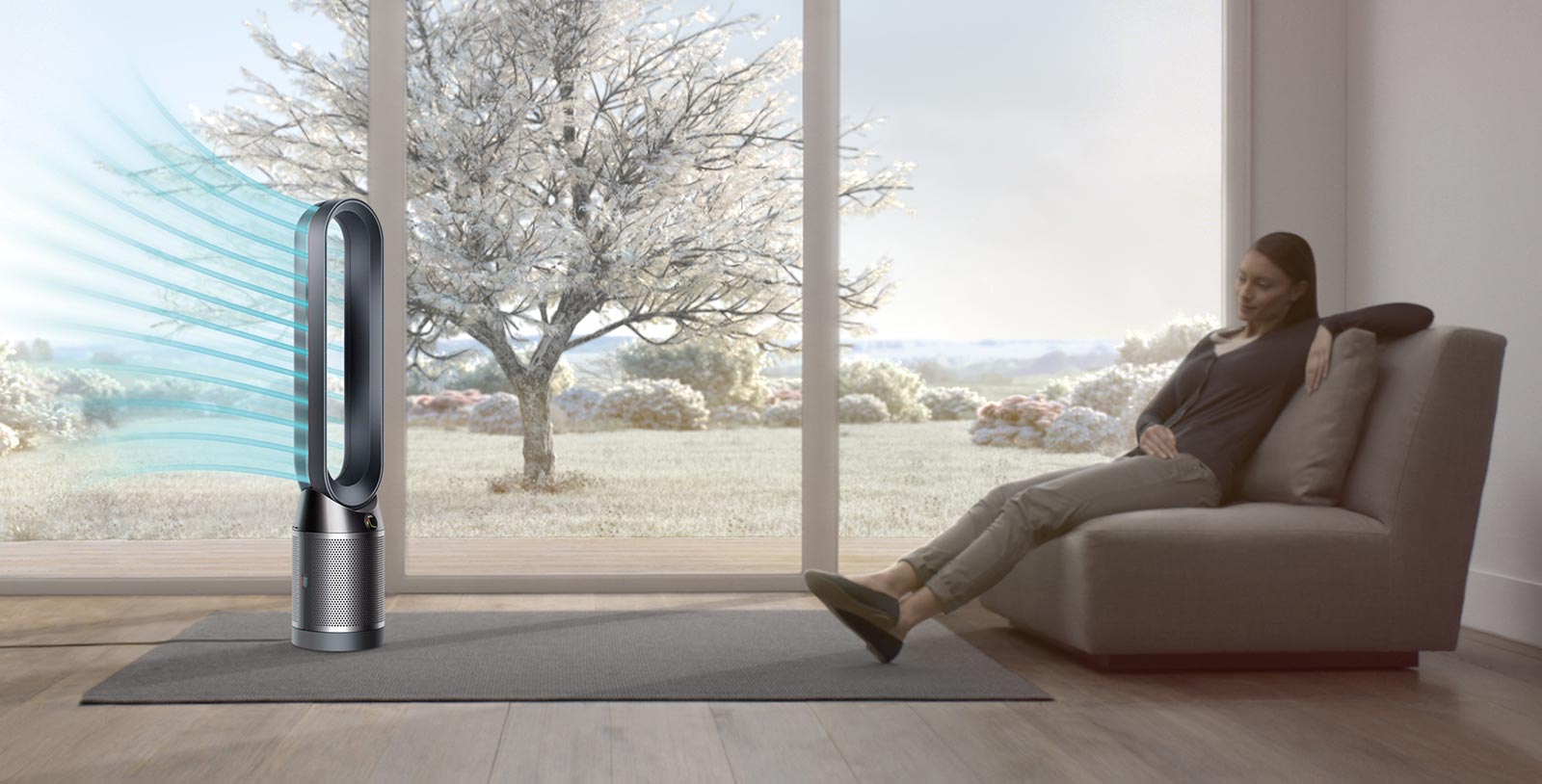 You don't even need to cool rooms down, either. While air multiplication is obviously a big factor of how Dyson's bladeless fans are built, the Dyson Pure Cool can clean the air without blowing a lot of cool air out the front, pushing the air backwards without needing to cool you down dramatically.
That means it's actually possible to use it all year round, including the colder months it's being released in, readying it for spring and summer as they come.
However one thing does appear to be missing: the ability to control the Dyson Pure Cool with your voice.
One of those features we've come to expect on WiFi connected appliances, you can't control the Dyson Pure Cool with your voice, at least not yet.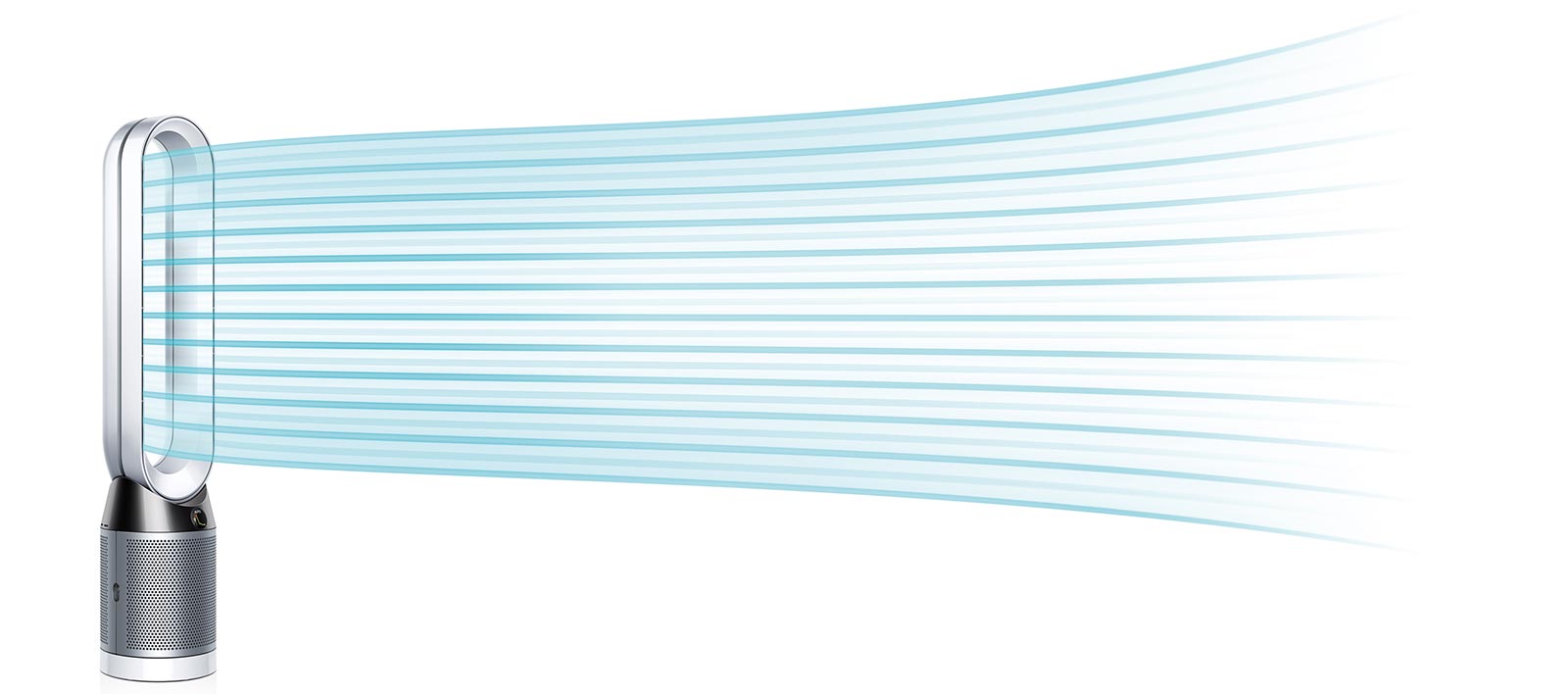 But "yet" may well be the operative word, as Dyson does have a voice control skill for Amazon Alexa users in the USA, and that means it's likely only a matter of time before Australians have the same access, as well.
We're not sure when that voice control will arrive, but Australians can see the Dyson Pure Cool in stores this month (September), arriving in a desk-sized version for $649 while the floor-standing tower fan will cost $799.