It's been years since we saw Altec Lansing make a speaker, and with a revival in Australia, one of its latest models is a big sound made for the water.
A giant sound from a big and flashy speaker is the hallmark of a party, and lately, speaker brands are seriously getting into that area. They're large, often in charge, and come with bright flashing colours that keep the party going through the speaker itself.
Sony had a hand in kickstarting that style of product in the past decade, with the Muteki speakers partly to thank, though it's not the only company to have released something in this category. We've seen them from LG, from Panasonic, and JBL, and now we're seeing one more offer it with a slightly different feature: it's made to be water-friendly.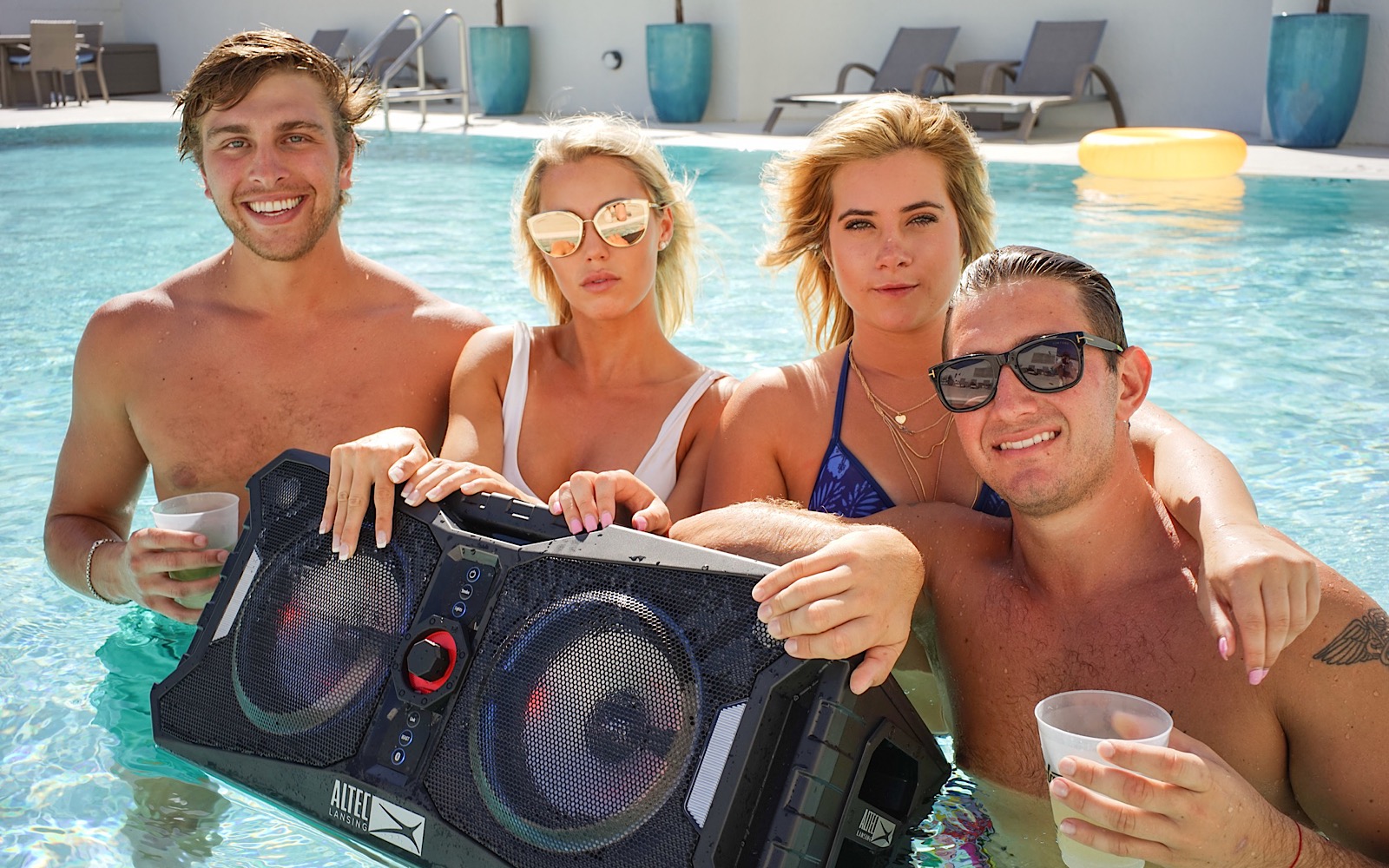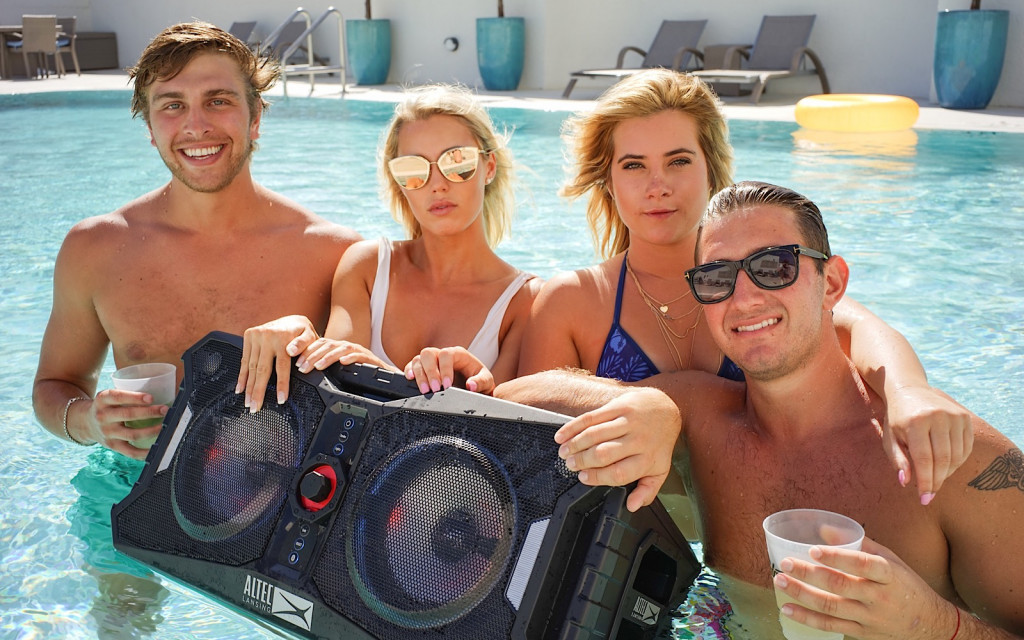 Altec Lansing appears to be entering the party speaker arena, developing the Xpedition 8, a big speaker fitted out with two 8 inch woofers and 420 watts of peak power, plus a body designed to handle not just being next to the water, but in it.
That means you can take the Altec Lansing Xpedition 8 into a pool or to the surf, and it will keep blaring sound, protected by an IP67 rating and a design that will see it float in a way so that its speakers don't actually hit the water.
It can be submerged, but only for a max of 30 minutes in a metre of water, though this thing has been designed to float, so don't be surprised if it pops back up.
Getting audio to it will be without the cables for the most part, with Bluetooth connectivity offered here, though if you want to plug something in you can, and USB can even recharge your phone directly from the speaker as well.
And like all party speakers, there are lights. We're not sure how long those lights will flash for, but given the battery life supports up to 24 hours, we suspect the life of the party may well be possible for the Xpedition 8.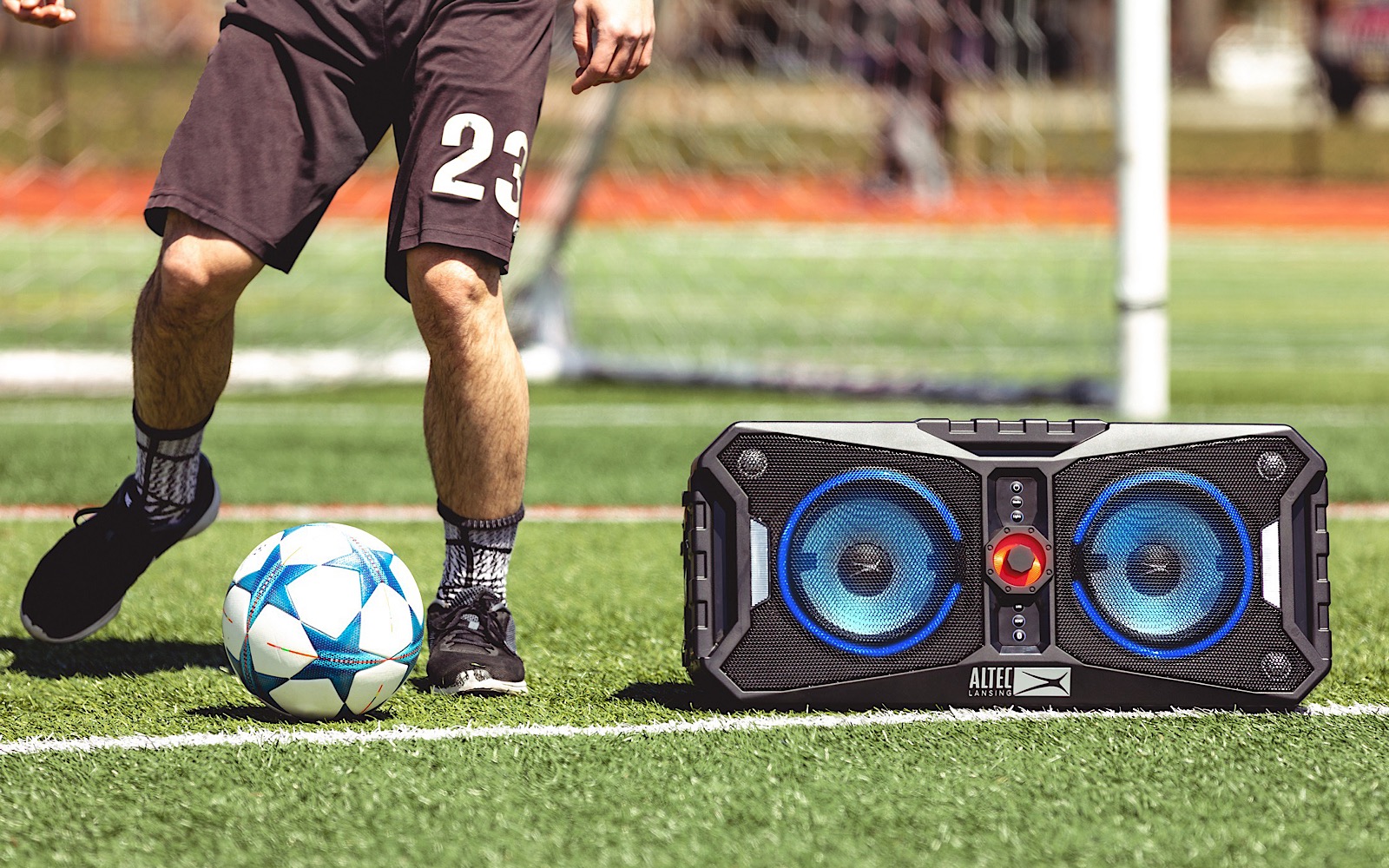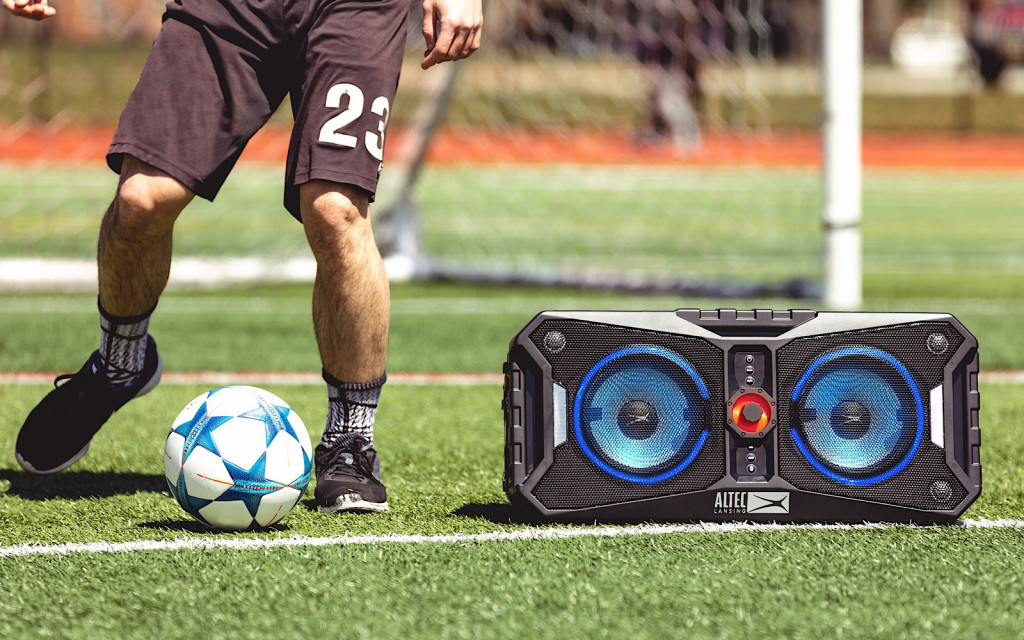 That said, we're not quite sure of the sound. Altec Lansing has typically offered fairly solid sound, but it's been a long time since we saw products from the brand. Given the product category, we expect it to be loud and booming, as that's normally what party speakers offer.
Finding the speaker locally may prove a little interesting, with Altec Lansing's local website seeing it, as well as a smaller version found in the Xpedition 4. There's a difference in speaker size and price, but you can find the Xpedition 8 for $699 while its Xpedition 4 sibling will be found for $399. Outside of its website, it looks as though Altec's speakers will see release at select stockists, so check with your local or do the whole Google thing if this one interests you.