You know Sony's all about that bass in 2017 simply because of how many products it has on the way that emphasise bass over everything.
As a company with a heritage in audio, Sony has built a lot of impressive things over the years. We've seen some innovative ideas like the Walkman and MiniDisc, some excellent receivers and optical drives, and only recently even saw the company push ahead past Bose with one of the best pairs of noise cancelling headphones to date.
And now in 2017, it's going to do something for the kids: pump up the bass.
It sounds like the sort of think the Fresh Prince and his cohort DJ Jazzy Jeff might call out at the start of a track, but that's not far from what Sony wants to do with a new range of headphones and speakers, because it plans to pump up the bass, with several ranges being shown at CES that are designed to do exactly that.
First what goes on or in your ear, with two of the former and one of the latter, starting with the MDR-XB510AS Extra Bass in-ear sports headphones, earphones that won't go completely in your ear canal like intra-aural earphones do, but should still sit comfortable in your ear holes as you run, flex, and do all of those things exercising folk do.
While the sound profile is one built for clarity, bass is being emphasised here, which makes a difference if you happen to find your groove with high energy music.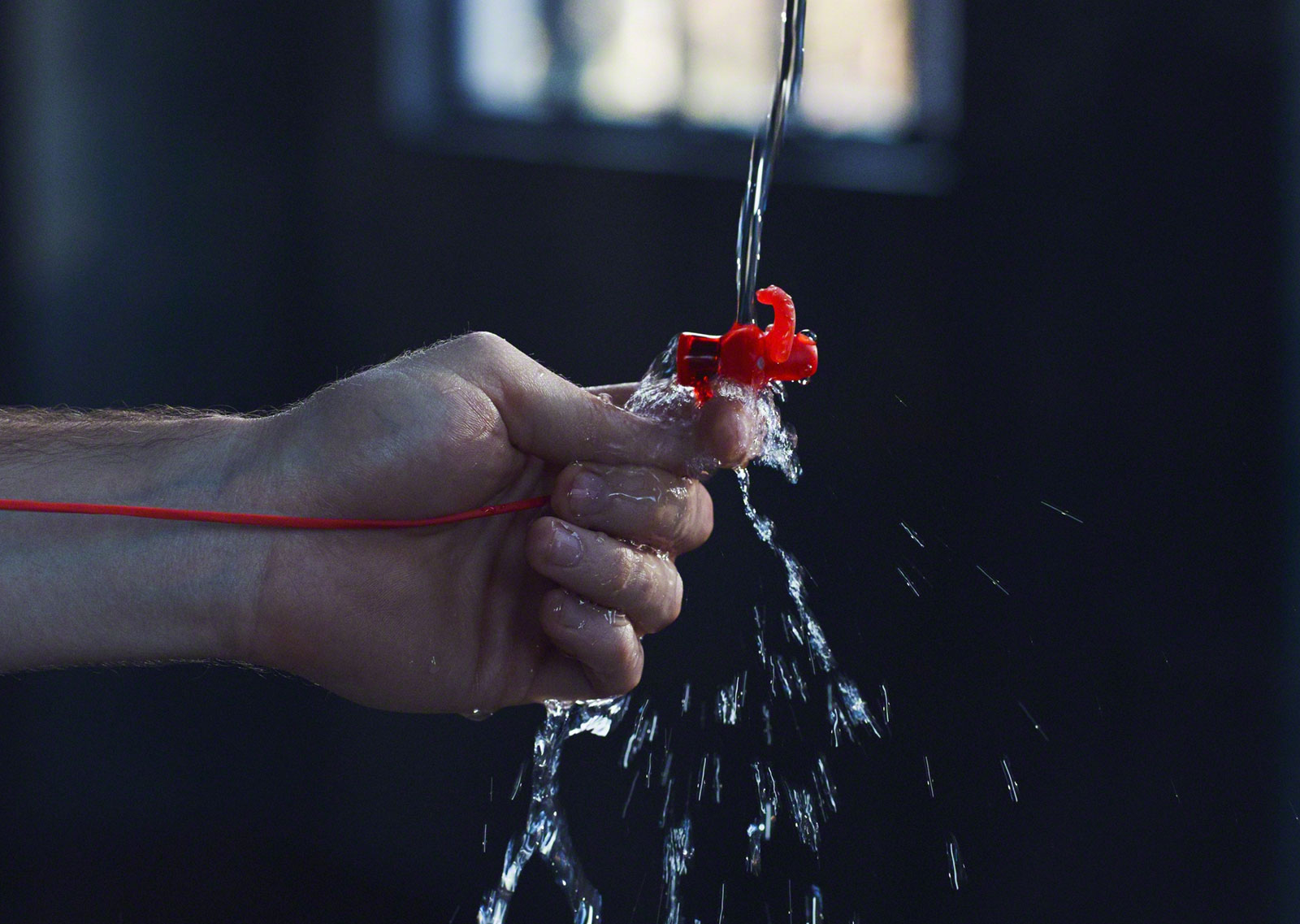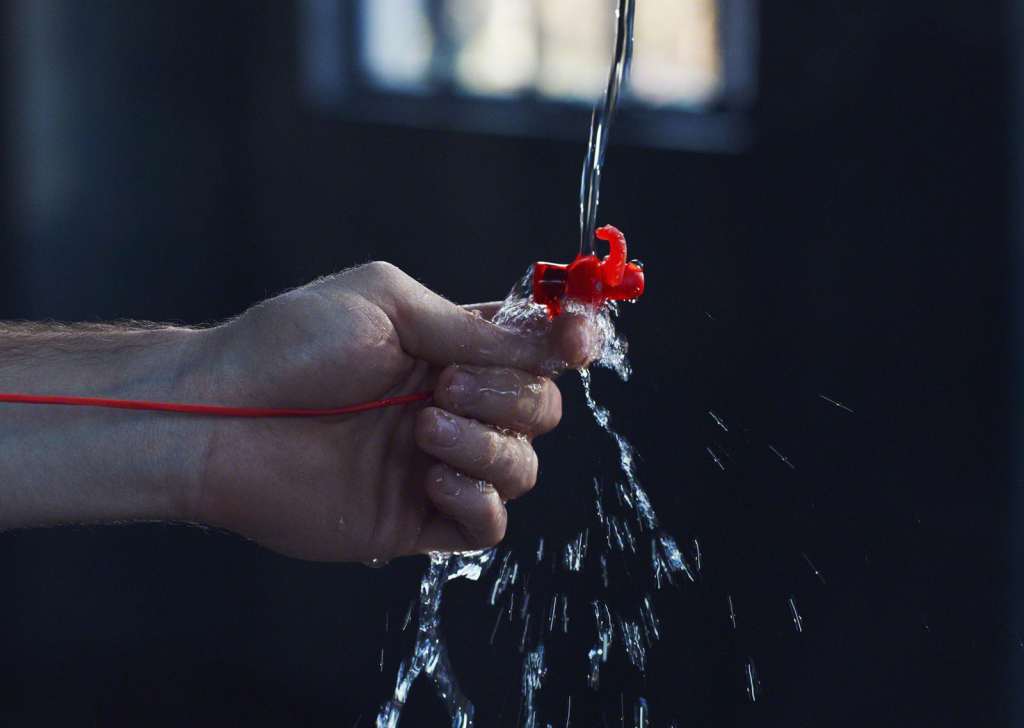 These ones remain wired, so if your phone doesn't include a headphone jack, you'll want to use a converter to make them work, but they come with a neat inclusion of water-resistant design, meaning they're sweat resistant and washable.
Next up is something you won't want to go running with, Sony's MDR-XB550AP Extra Bass on-ear headphones, which include a metal headband and what Sony calls "specially designed ear cups" that work with 30mm drivers for a big, meaty low-end bass response.
Like the sports earphones, these require a headphone jack, but unlike the sports earphones, Sony is building a version of these that will be made more for modern phones, operating on Bluetooth for up to 18 hours of continuous playback on a full charge, with the cable plugged in if you run out (or if you just prefer cable-connected audio).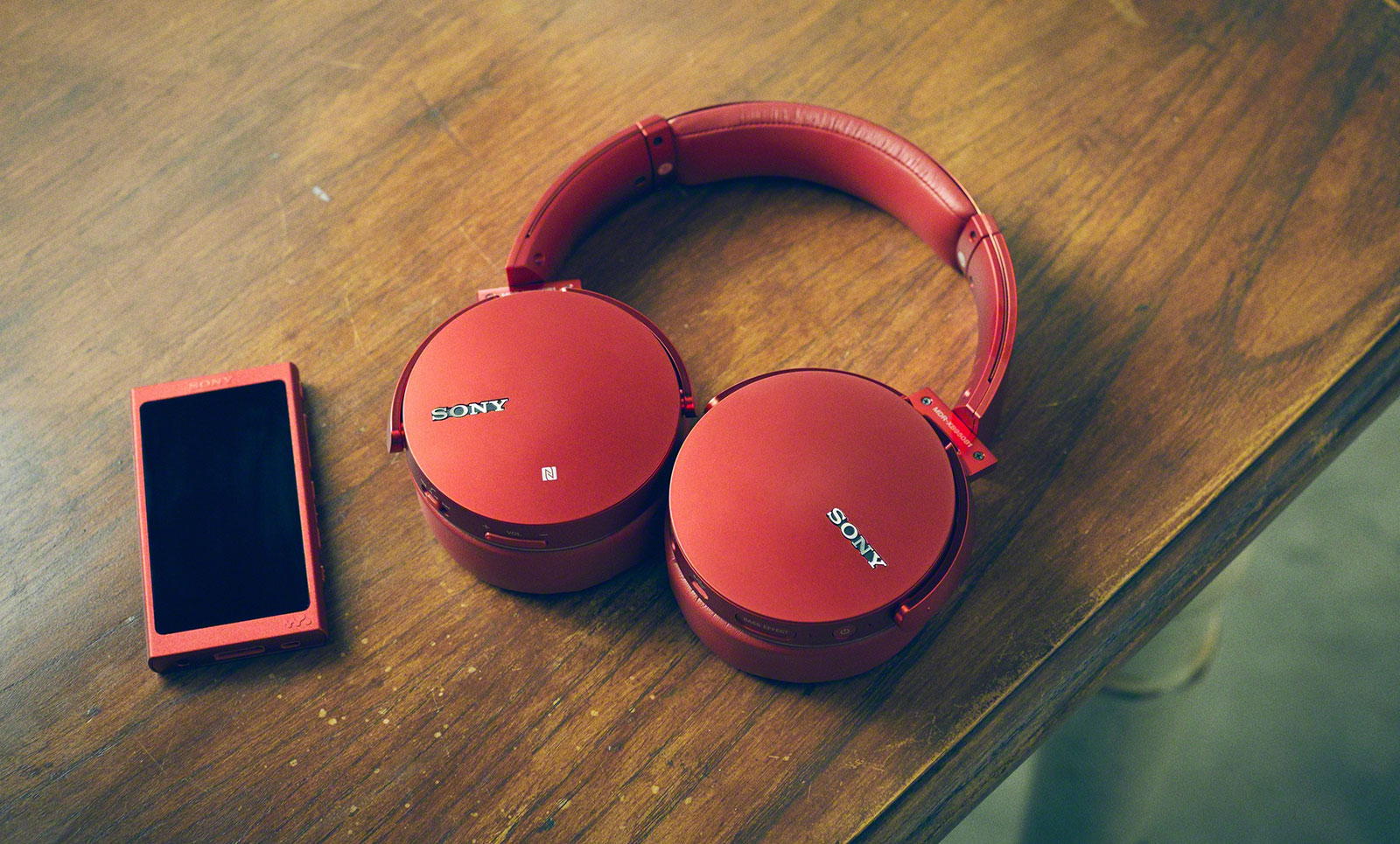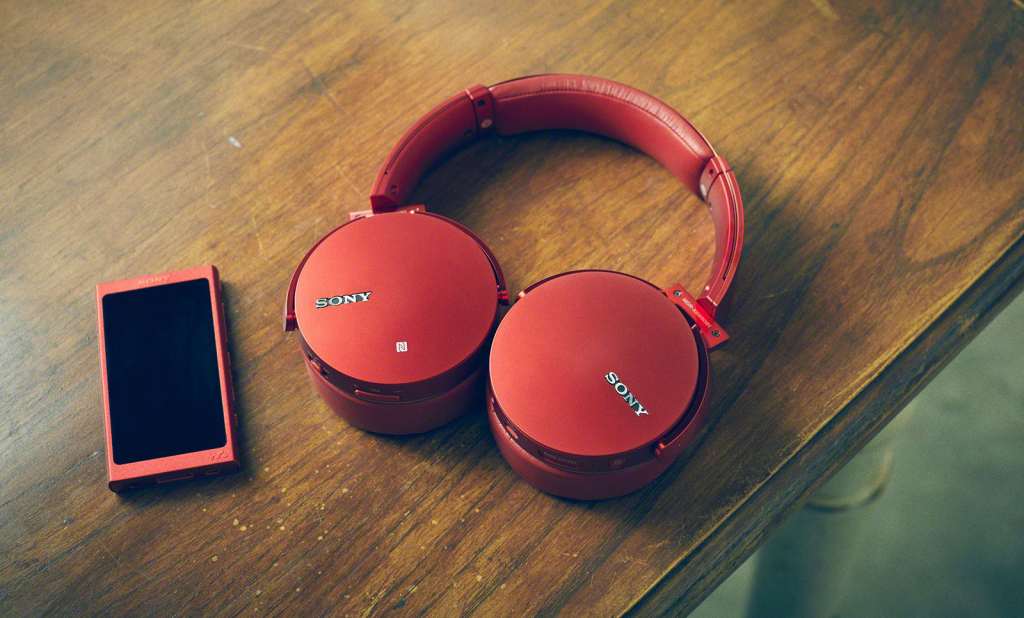 These are the Sony XB950B1, and of particular note with these headphones is the app, which includes a way to emulate different sound-shapes with a way of shaping the sound, supporting arena, club, concert hall, and outdoor stage as a method to make the listening experience more impact-driven and interactive, similar to what Bang & Olufsen and Parrot have been doing in their apps for quite some time.
Pricing on these isn't yet known in Australia, though Sony has revealed a release timeframe of April, so that's when you can expect them.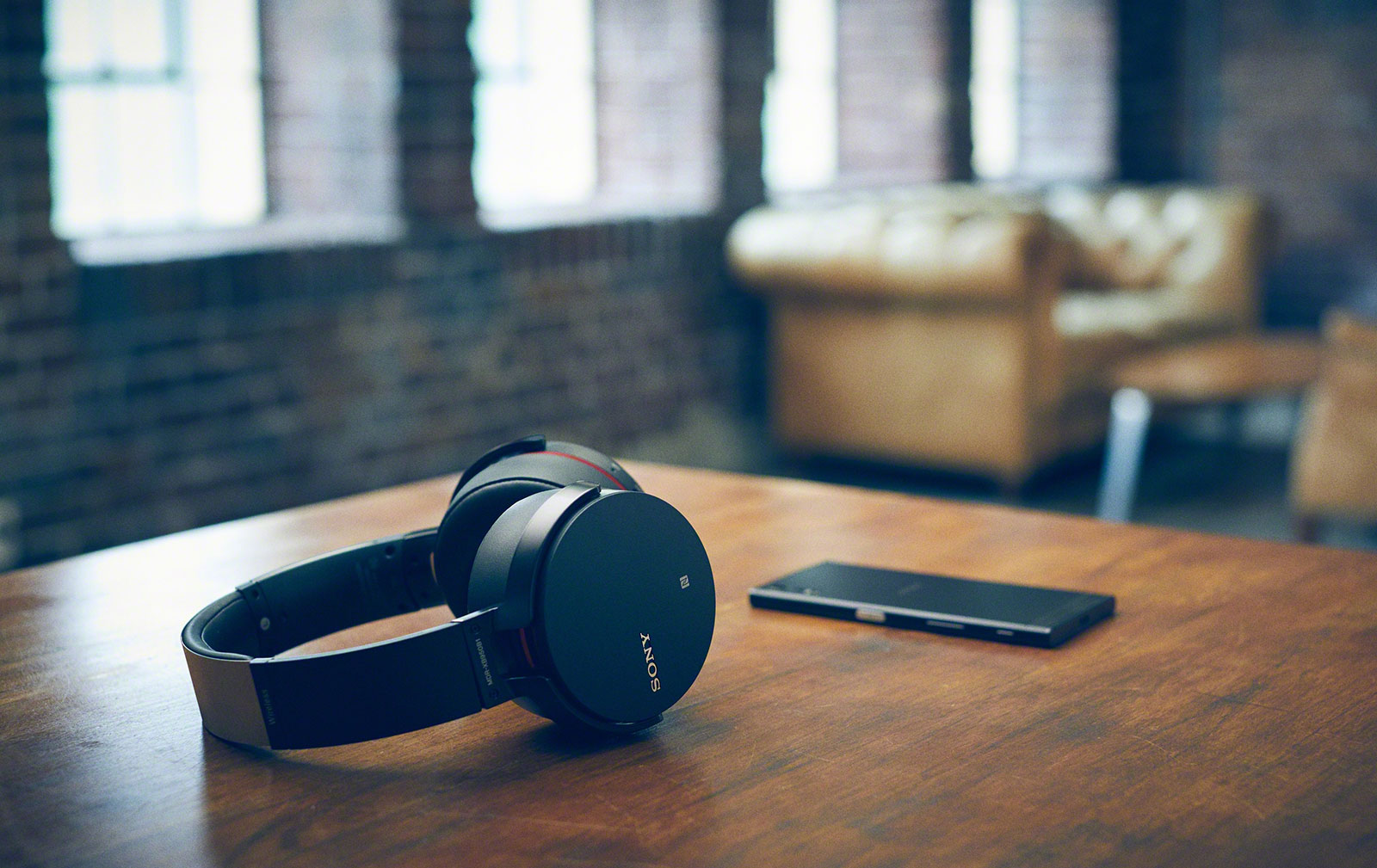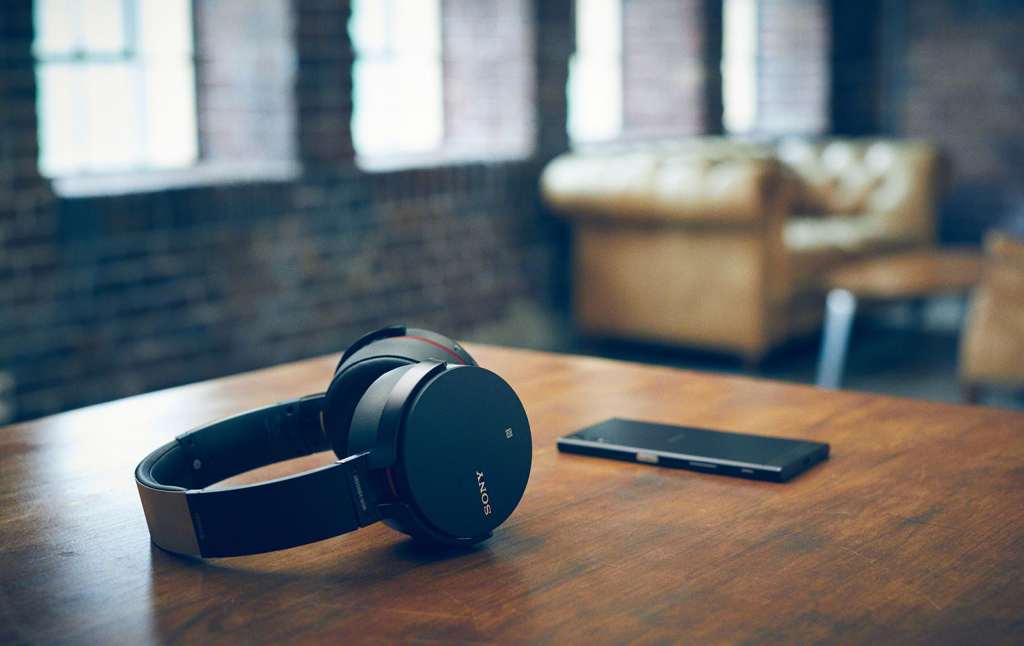 Next up are the speakers, which in many ways feel like updates to the cubic and rectangular boxes Sony released last year for the bass-driven crowd, this time adding a few curves and some flashing lights, because it's always better to feel like a DJ when you're playing big sound.
Four speaker options will be released this year for Sony's "Extra Bass" category of portable speakers, a market it says is driven by "EDM", also known as "electronic dance music" or merely "the stuff they play on radio". Built for anything with bass, the internal design of these speakers is made to make a punch, making them better for modern music like dance, electronic, hip-hop, or R&B, though anyone that likes their music to sound like it's breaking the space-time continuum is probably fair game.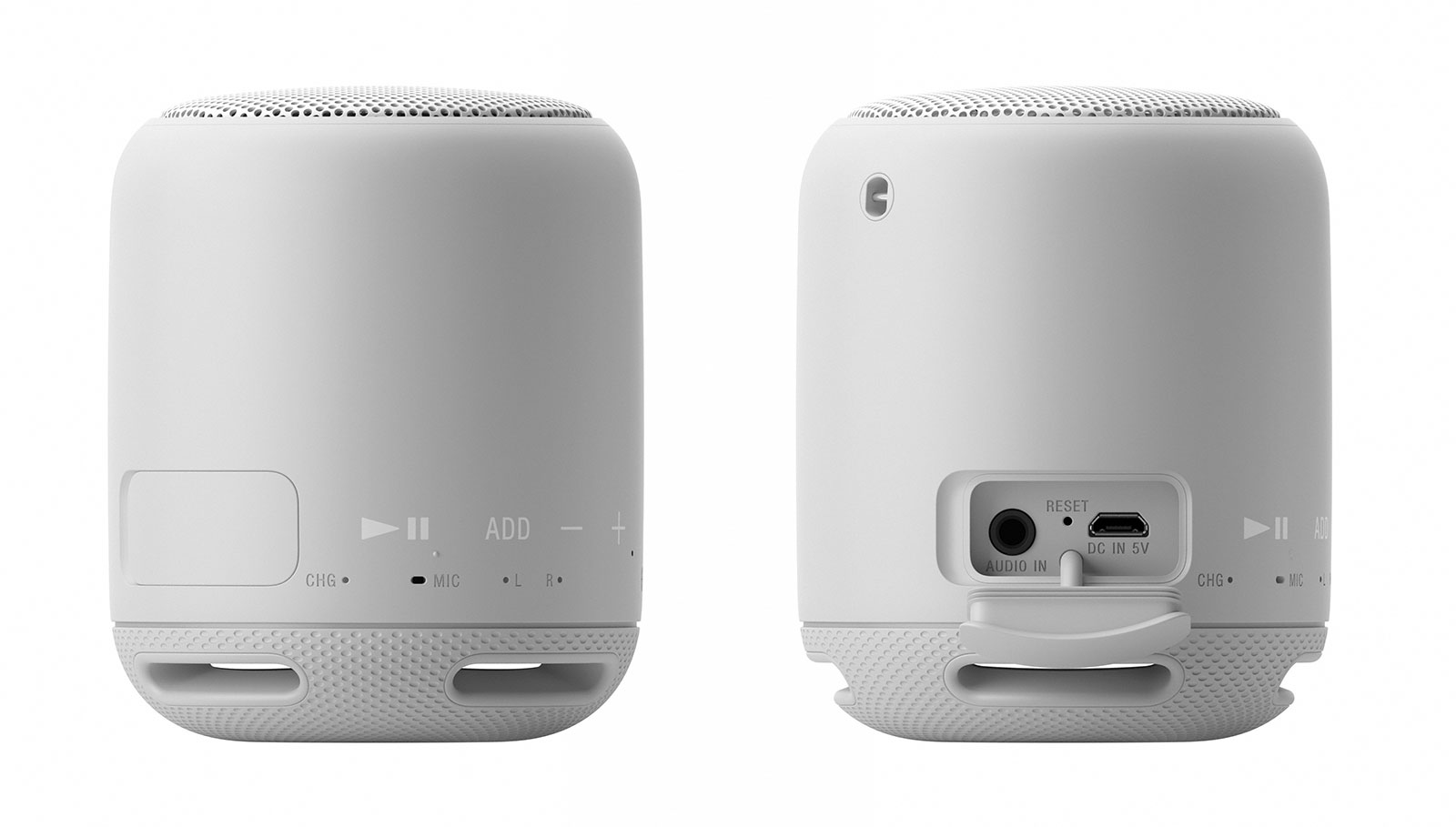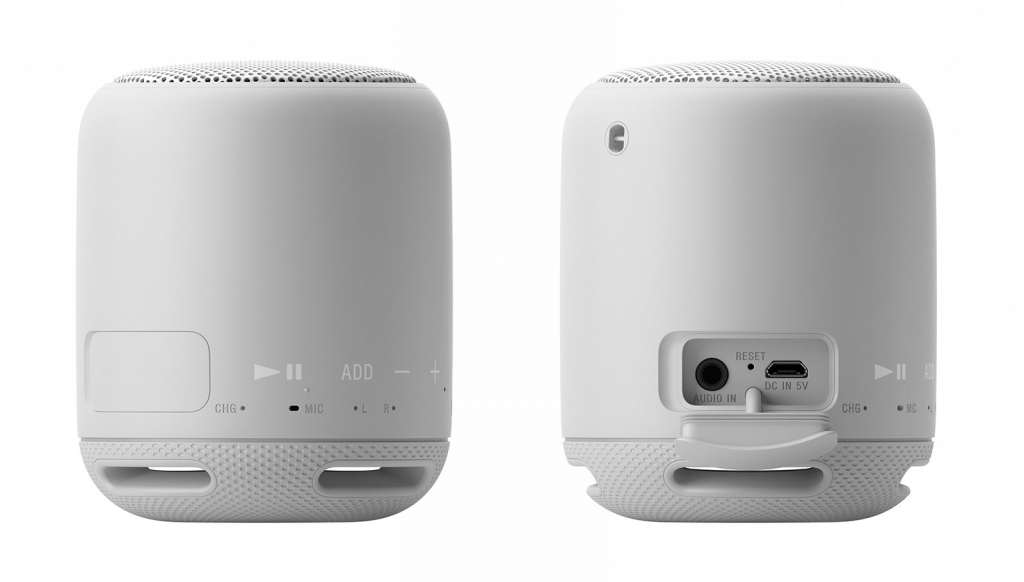 First is an update of Sony's cube speaker with a more cylindrical take, the XB10. Think of it as a small can of sound with up to 16 hours of battery life and a strap.
Next up is the XB20, a rectangular speaker that has been curved a little more, boasting Sony's S-Master amplifier with a 42mm stereo speaker size, wireless connectivity, and lighting.


Yes, lighting is a big deal here, because with two lights on either side of the speaker, you will find a sort of mini Muteki system here, able to flash the colours of sound in a micro rave.
That starts the trend, actually, because Sony's XB30 and XB40 are basically just bigger versions of the XB20, boasting 48mm and 61mm stereo speakers respectively, and twice the battery power of the XB20, with only 12 hours of life for that model and up to 24 hours for both the XB30 and XB40.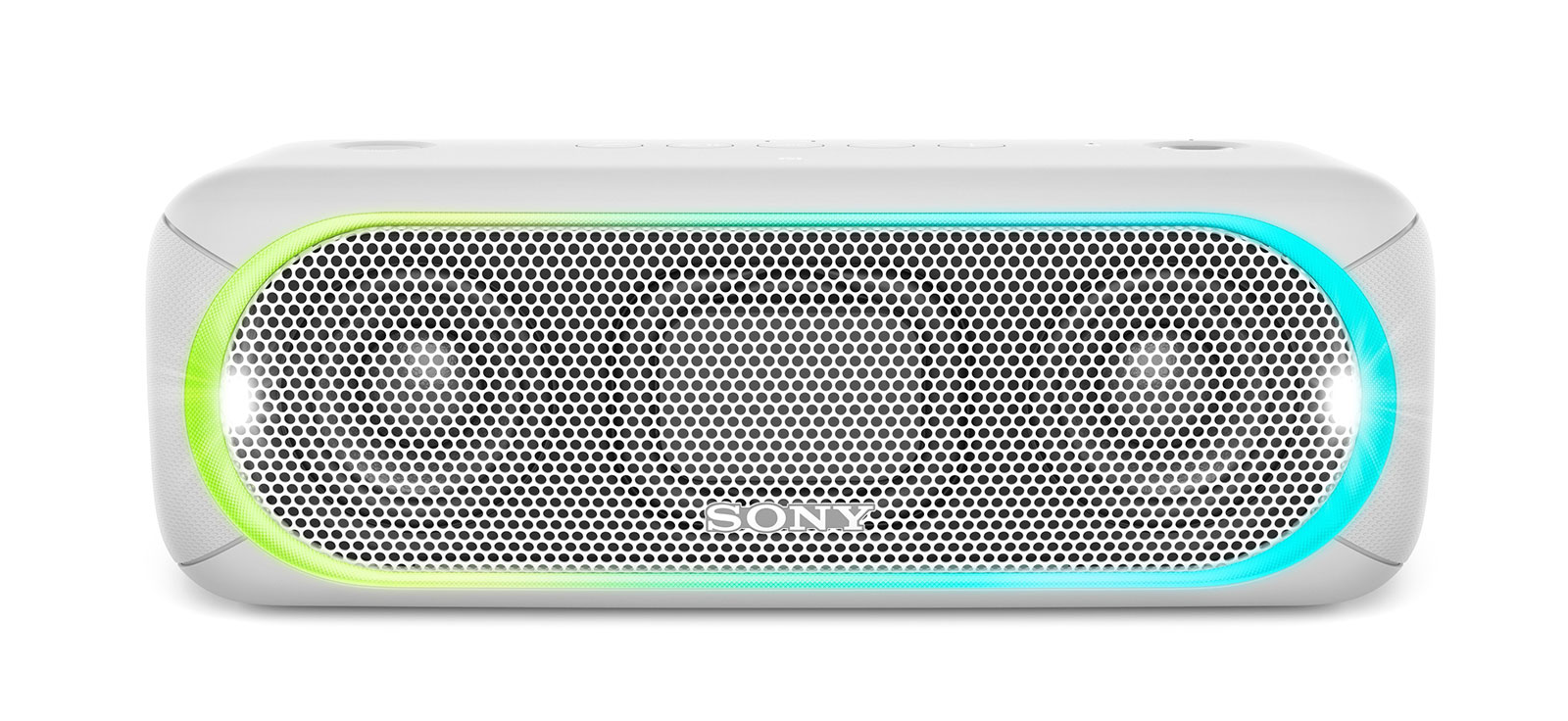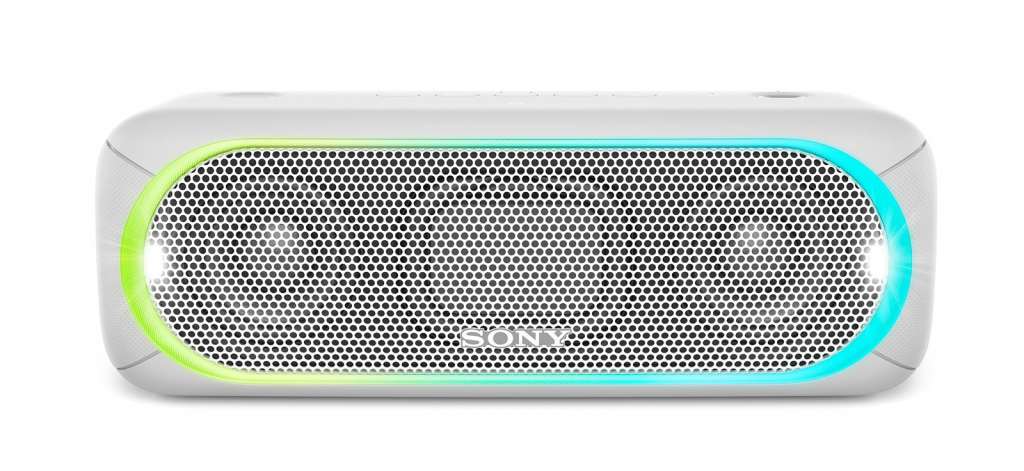 Handily, these models can all be connected to each other to link the sound, though we're not sure if the 2017 Sony portable Extra Bass speakers will talk to the 2016 Sony portable Extra Bass speakers. Sony has a spotty history of backwards compatibility, so this is one we will check on and get back to you with.
All of the speakers are made for a little more than just inside action, however, with support for IPX5 ruggedisation, which is enough to say "water-resistance", but not "water-submersible". That means they all should survive a splash or two, though we wouldn't necessarily go swimming with them, especially the 1.5 kilogram XB40 (below) since it would just weigh you down.
Like the Sony headphones, there is no pricing on either model yet, though we'd say they'll range from $79 to $499 when they land, which they will some time in April alongside those bassy headphones, more than enough time for you to dig out some bass-driven test tracks, or better yet, make your own.