It wouldn't be an IFA without a few speaker launches, and UE is there ready with two more.
Logitech's Ultimate Ears brand more affectionately known as "UE" has practically defined the Bluetooth speaker market with its can of sound, but that doesn't mean the company is going to rest.
In time for IFA, the UE has unveiled the next generation of its Boom and MegaBoom speakers, upping the version to three and adding a feature or two.
The new speakers look very similar, and retain that cylindrical can of sound look UE has been going for since it first released the speakers, but now they're a little more streamlined, less bubbly, and dare we say a little more bold, with the can about as slick as that design can get.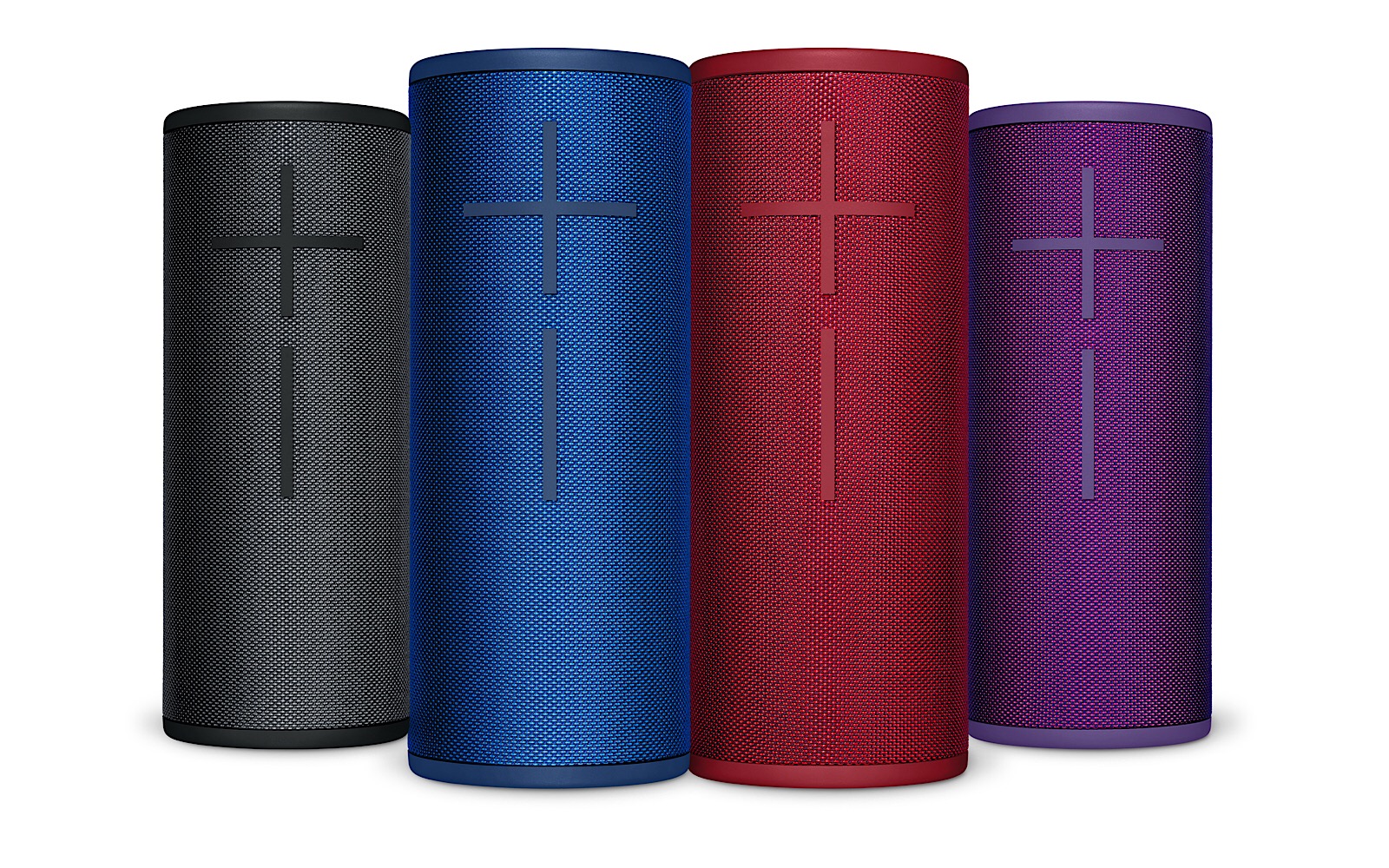 There's more going on here, too, with the former water resistance upgraded to be dust resistance too, jumping from IPX7 to IP67, making it water, dust, and drop resistance, as well as a design that allows the Boom 3 speakers to float so you can keep listening to music while you're in the water.
UE's focus on 360 degree audio is still a part of the design, and while the Boom 3 is a big sound, the MegaBoom 3 understandably a bigger sound, with a bigger speaker to work with.
More interesting, though, is a "magic button" that sits up top. The big plus and minus on the front still do the volume thing with the speaker, but the magic button can control music even when you don't have your phone in hand provided your phone is connected. That means if your phone is in your backpack or another room — because there's a good 45 metres of wireless Bluetooth reach here — that "magic button" can be paired with playlists in music apps to load a favourite list quickly.
Right now, we're told that magic button playlist control will only work with Apple Music on iOS and Deezer Premium on Android, though one would hope Deezer on iOS and Apple on Android would be added in the near future. UE has said that additional music services will be added later on, suggesting the likes of Spotify and Google Play could see support, too.
"With Boom 3 and MegaBoom 3, we took the ultimate speaker and made it even better," said Charlotte Johs, General Manager at Ultimate Ears.
"Beyond immersive 360-degree sound that is balanced to stay true to your music, we improved the durability of the speakers without compromising on style," she said. "We also introduced the Magic Button, getting you to your music faster with just one touch, taking the speaker up a notch."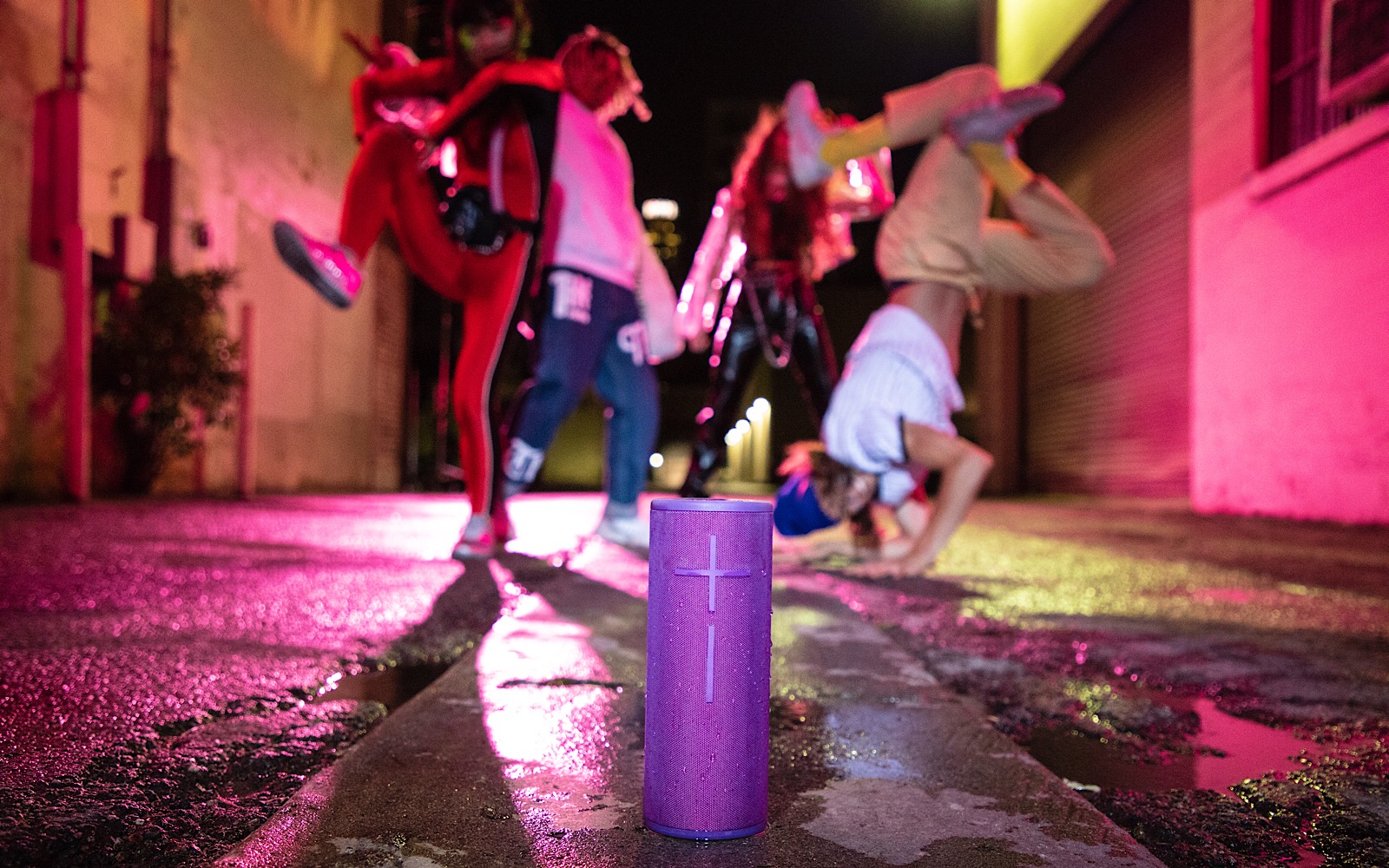 Interestingly, UE's Boom 3 speakers appear distinct from its Blast and MegaBlast, because while we had expected the Alexa-connected "Blast" smart speakers to replace the Boom, it appears the new Boom lack the smarts but keep the sound, identifying perhaps a different market for UE, with folks who may just want a can of high-powered weather-resistant sound, and no reason to talk to their speaker.
There's also some good news with the UE Boom 3 speakers, because while many IFA gadgets don't have release dates, these do, with the new Boom 3 and MegaBoom 3 speakers expected in Australia very shortly, likely arriving this month for $199.95 and $299.95 respectively.
That also means the UE Boom 2 variants will likely see a price drop, too, as old stock makes way for new stock.