We've seen rolling robots and moving robots, but now there's also sand moving robots, as UBTech gets kids building robots that can move (small quantities of) dirt.
There's a lot happening in the STEM world right now — that's "Science, Technology, Engineering, and Mathematics" for those not down on the lingo — and much of it has to do with getting kids excited about working with science and technology. It's no shock then that companies are doing what they can to get kids excited about it, and robots are part of it.
Understandably, robots are a great way, as they tend to bring in a fun and friendly face to learning engineering, allowing kids to see the results as they happen. Make the robot do something based on an action programmed by the child, and you can pave the way for increased learning in that area from a cause and effect relationship, and there are a lot of robots making that happen.
They come from a variety of brands, from Sphero to Lego, and recently from UBTech, which has added one more kit to get kids learning to code.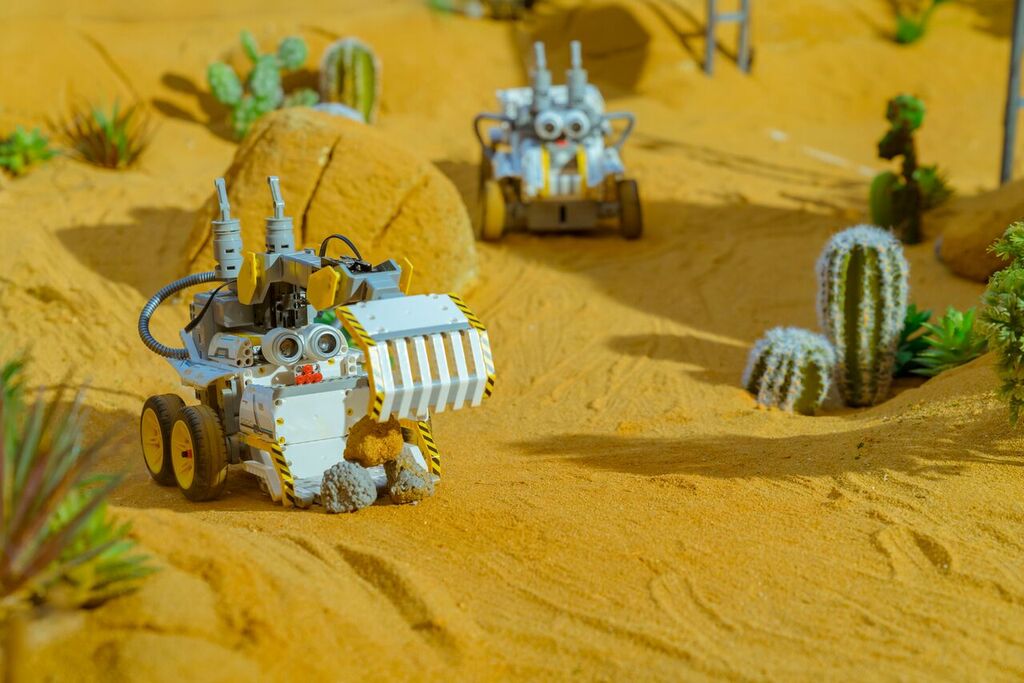 It's called the Jimu TruckBots Kit, and it's essentially a robot kit that allows kids to build either a bulldozer or a gravel mover from the same kit, programming it using an app on either the iPhone, iPad, or Android devices.
The process is handled step-by-step, and there are lights, movements, and a sensor in the setup, allowing the TruckBots to pick up things, move things, and even avoid things.
"The Jimu TruckBots Kit allows us to be one step closer to achieving our mission of teaching children the fun of robotics and the role it creates in building a future generation armed with solid coding and STEM skills," said Emily Huang, Overseas Marketing Manager for UBTech.
UBTech's Jimu TruckBots Kit is available now at Harvey Norman, JB HiFi, and Officeworks for $179.