One of the coolest tricks of the Star Wars droids has been rolled out to the latest Star Wars film, and that means you can get comfortable with R2 or a BB-bot.
It's always nice to watch a film with friends, but when those friends happen to have something to say throughout a movie, well, then those friends are told to go somewhere else. No one wants a movie spoiled by conversation, unless, of course it's a conversation by one of the film's principle actors.
But while it's doubtful you're going to get George, Julia, Brad, or Margot to sit down with you for one of their films, over in the world of Star Wars, you can actually get commentary from actors at home.
You can, provided you're happy with the actors being droids. But that counts, right?
Over in the world of Star Wars, Sphero's droids have added a new trick to their arsenal, listening out for the soundtrack of the latest film, "The Last Jedi", and talking throughout it, almost as if you had the robot actor with you for the occasion.
The trick works with BB-8, BB-9e, and of course R2D2, and just like it did with the previous Star Wars films, the droids (or the app running the Sphero droids) can look for the soundtrack of a Star Wars film, and then talk throughout it, as if you were watching it with bleeping actor's commentary.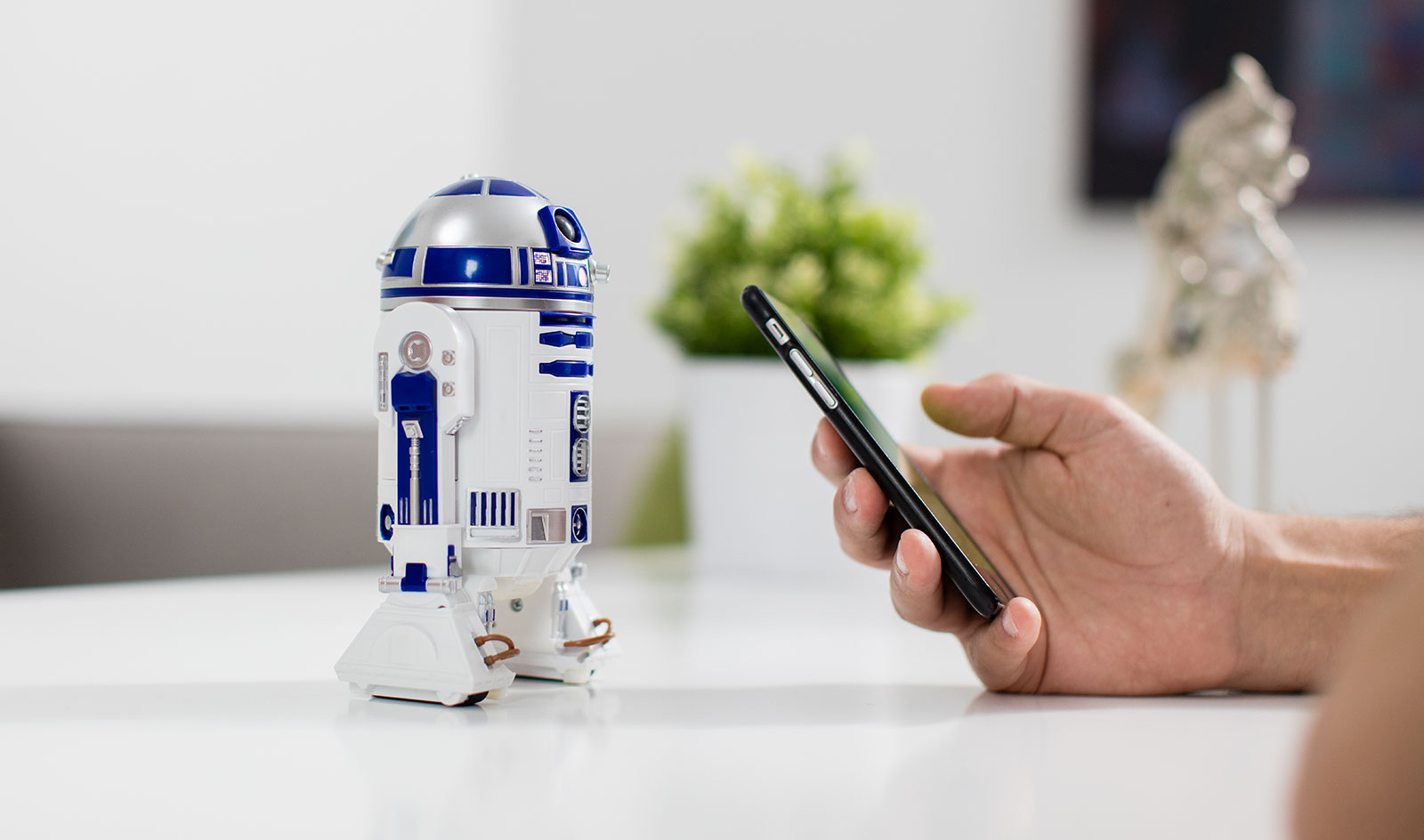 Representatives for Sphero told Pickr that it should work with any version of the film, be it DVD, Blu-ray, or streamed and downloaded from the likes of Apple TV and Google Play Movies, which means when the inevitable Netflix release arrives, it should work with that, too. You just need a Sphero Star Wars droid, the phone or tablet, and the app, and away you go.
If you have all three and want to run all three droids at once, we're told you'll need three phones and/or tablets running the app, one for each droid, all listening for the Star Wars soundtrack and corresponding in kind. It's about the most dynamic conversation you'd ever want to take place during Star Wars.