Last year's Samsung Galaxy S flagships changed the way we saw the world, with open screens that seemed to bleed into real life. This year, the camera will make that big picture even bigger.
It's Mobile World Congress this week, and as the news starts to flow in from companies, the big players are ready with their announcements, hoping to change the world and convince you try something new.
Samsung is one of the first to do that, using the Barcelona event to show off what it has in store for the world with the follow-up to last year's Galaxy S8 and Galaxy S8+, two phones that not only managed to make that signature curved screen of Samsung's about something else, but take the stale frame-encased smartphone and make it be better, dropping the bezels and allowing the pictures on that display to bleed into reality.
It was a design that truly stood out, that together with the slick glass design made it almost appear like a piece of luxury design from the future, and together with solid specs and excellent performance, helped the Galaxy S8 and S8+ to roll with the punches, knocking out other smartphones one at a time.
This year, Samsung is back with a refined look at the Galaxy S-series of smartphones, improving things where they needed to be improved, but not reconstructing the whole idea.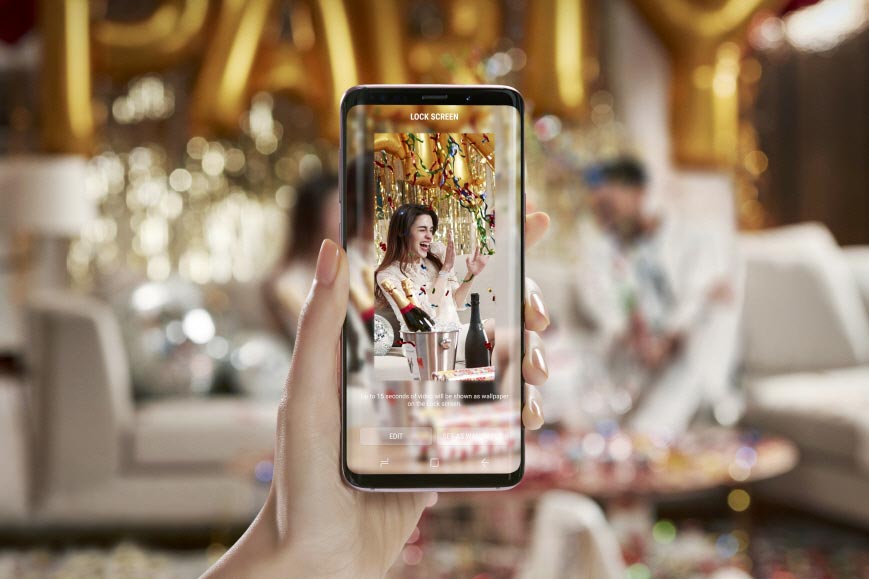 For starters, the design is largely unchanged, with Samsung's "Infinity Display" (read: full view screen) still there, providing a practically bezel-less look to the world in a curved screen, allowing it to take up most of what you see, with the same assortment of ports beneath, offering both a USB Type C port and that 3.5mm headset jack for people who like it (yay!).
The screen is still also very much the same, with both variations sporting the same 2960×1440 Quad HD+ resolution, whether you're using the 5.8 inches on the standard Samsung Galaxy S9 or the 6.2 inches on the standard Galaxy S9+.
That means the design hasn't been changed much at all, leaving the look largely like last year, at least from the front, because really, it's about what's on the inside that counts.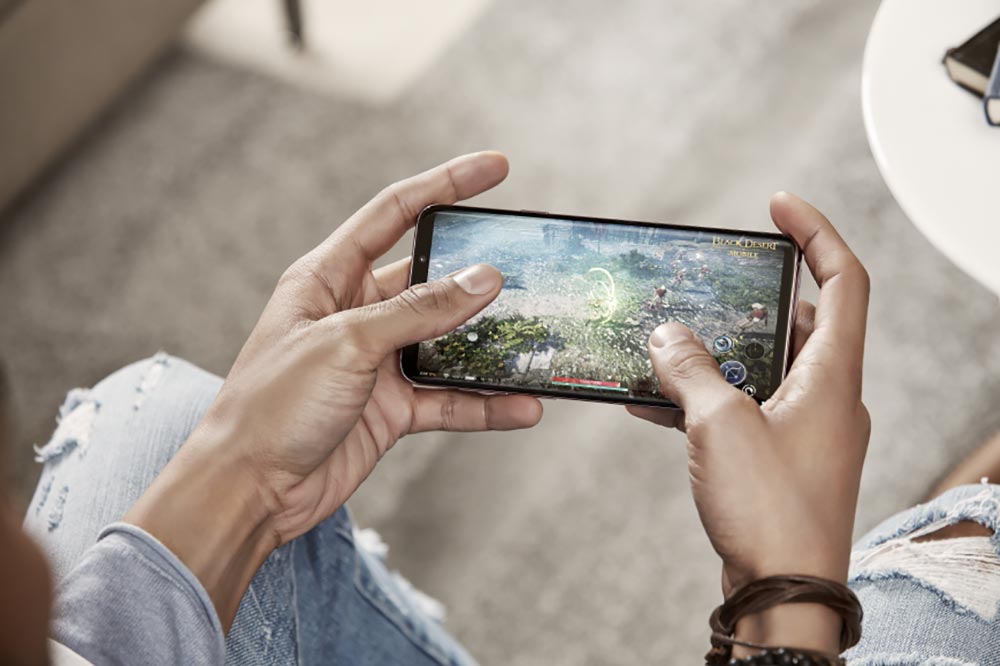 On the inside, Samsung is switching to new hardware, and while it hasn't confirmed the variation we'll receive, it's very likely the US will get Qualcomm's Snapdragon 845 while Australia will likely get the latest Samsung Exynos processor, sporting eight cores of speed and support for Category 18 4G, making it possible to get as high as 1200Mbps down and 150Mbps up, carrier permitting, of course.
You'll get a different assortment of RAM and storage depending on what you opt, with the Galaxy S9 getting 4GB RAM and either 64 or 256GB of storage, while the Galaxy S9+ improves things to a more Note-like 6GB RAM and either 64GB or 256GB. Whichever you choose, a microSD slot will still be found, as will Google's latest, with Android 8.0 installed out of the box.
So too is Samsung's security platform "Knox" which has been kicking around for some time, and the Bixby button is still there, providing access to Samsung's less-used smart assistant. Here's hoping it's better this year.
Most of the attention, however, goes to the multimedia experience, with the Galaxy S9 and S9+ offering AKG tuned speakers, Dolby Atmos audio support for those speakers, AKG earphones in the box, and a new camera, which again is slightly different depending on what model you go for.
If you go for the bigger 6.2 inch Galaxy S9+, like the Galaxy Note 8 before it, you get two cameras, a wide and close, while the 5.8 inch Galaxy S9 only gets the one wide camera. However, both wide cameras get something rather unique: a dual aperture 12 megapixel camera.
This isn't new if you have a proper camera, with the ability to switch apertures for various light a complete known for real cameras, but in the smartphone world, it is virtually unheard of, and a Samsung release in Asia that never made it to either the US or Australia is the only time we've seen this technology shown in a smartphone.
And yet now, in the Galaxy S9 and S9+, that technology is coming, providing low light control with better bokeh thanks to a technology that works similarly to the human eye, controlling the amount of light that comes in.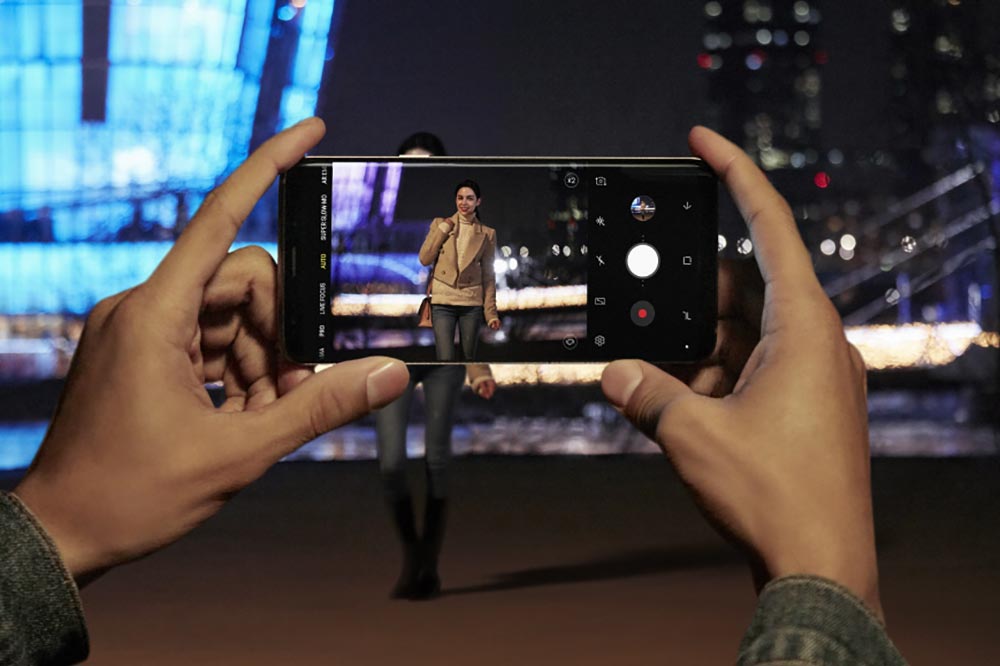 That camera will also gain high-speed slow motion, and like the Sony Xperia XZ Premium last year, will see a 960fps super-slow motion mode, while the front 8 megapixel camera will also be able to make 3D models of our heads with augmented reality-based emoji, something Samsung is called "AR Emoji" for short.
And for everything else, there's your typical assortment of Bluetooth, WiFi, IP68 water-resistance, and biometric security including iris, fingerprint, and facial recognition, with an optical sensor to measure your heart, while a dedicated fingerprint secure folder option will give one finger fast access to a secure folder.
"The Galaxy S9 and S9+ represent our commitment to creating an incredible smartphone experience," said Garry McGregor, Director for IT and Mobile at Samsung in Australia.
The good news is that the release of this isn't far, with several providers already chiming in for release. We've heard from Telstra, Optus, Amaysim, and Woolies, and they'll all be covering it, suggesting Vodafone and Virgin won't be far behind either. Outright availability will also be an option, with Samsung's Galaxy S9 fetching a recommended retail price of $1119 while its bigger S9+ brother will go for $1349.
You'll get to make up your mind soon, too, because with pre-sales opening this week and release set for March 16, 2018, it won't be long until everyone can see what the fuss is all about.
Both the Galaxy S9 and Galaxy S9+ have been added to the Pickr Trackr, to help you make your comparisons. Compare against your phone today to see what the big deal is.