There have been a lot of phones in the first half of this year, but now that we're pushing into the second half, it's time to focus on the next, and that starts with Samsung on a day of nines.
Every year, Samsung has two major smartphone releases: one in the first half of the year, and one in the second half.
The first half typically focuses on its good-for-everyone smartphone, a flagship called the "Galaxy S", offering the best in class tech at the time for the company, and a general focus on where the design trends are. It's what gave us the Galaxy S8 and S8+ last year, and what then delivered the Galaxy S9 and S9+ this year.
In the back half of the year, there's also another phone.
Typically built for folks who like an even bigger phone made for business, the second half of the year is when Samsung launches its "Galaxy Note", a phone that delivers one size: big.
That one size also comes with a special feature, delivering a stylus that does more than just let you touch the screen through a long pencil, but lets you write, scribble, and find new ways to make the pen work on a phone:
Translate text with it
Animate your photos
Click the back of the pen like you would a real one<
The idea here is to turn the phone into the notepad we used to carry around, converging not just the phone, the pocket computer, and the camera, but also the notepad with it.
And that's part of what makes the Note series considered more of a business phone, though it's one that also brings with it a set of updates even for Samsung's Galaxy S series of phones. Last year's Note 8, for example, is where Samsung introduced its take on dual cameras, and so it's typical to expect a change outside of just a big screen with a stylus.
This year, however, you may want to expect a stylus that does more, with the invites going out this week for the next Samsung Galaxy Note launch, scheduled for August 9 in the US and translating to August 10 locally.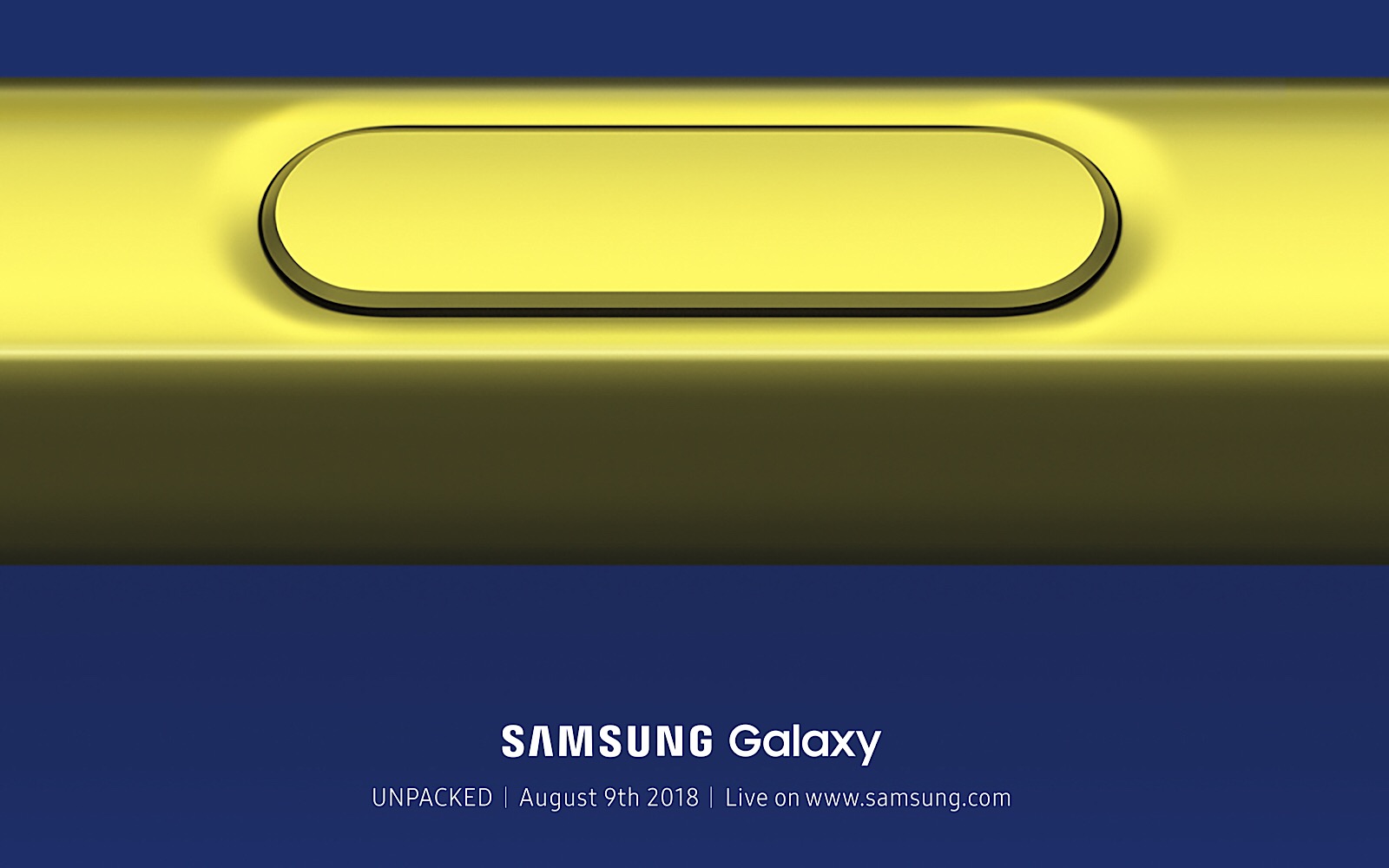 What can we expect? Well, going by the image on the invite, an emphasis on the stylus its likely. Rumours swelling for the device have suggested a stylus that can be used over Bluetooth, possibly with other devices, potentially making a pen that is as mighty (or even mightier) than the phone.
However, with a little over a month away, we won't have that long to wait to find out. As always, you'll hear it here the moment we do.