The dawn of 8K has well and truly begun, and next is Samsung, ready with a TV you'll actually be able to find in stores very soon.
While CES 2018 lacked the 8K TV punch we were looking for, IFA 2018 is proving to be quite interesting, with not just one 8K TV launch, but now two.
After LG made a splash with its 8K OLED TV announcement earlier in the week, Samsung is ready with its own, showing off the Q900R, an 8K QLED TV borrowing pretty much the template for Samsung's 2018 QLED TVs, but changing a few of the details.
One of the most important details is the screen resolution, with the standard 2018 QLED TVs running at 4K while this new Q900R will run at 8K, upping the resolution from 3840×2160 to 8K's 7680×4320. More pixels means more picture quality, or that's the idea, anyway, because you'll need content to really deliver that.
Or maybe you won't, because while we probably won't see native 8K content for a while now — services like Netflix will probably be among the first, and we've not yet heard if anything is being supplied or delivered in 8K on that platform — Samsung has a plan to get your un-8K content being shown in 8K: it's going to let a computer work out how to do its upscaling.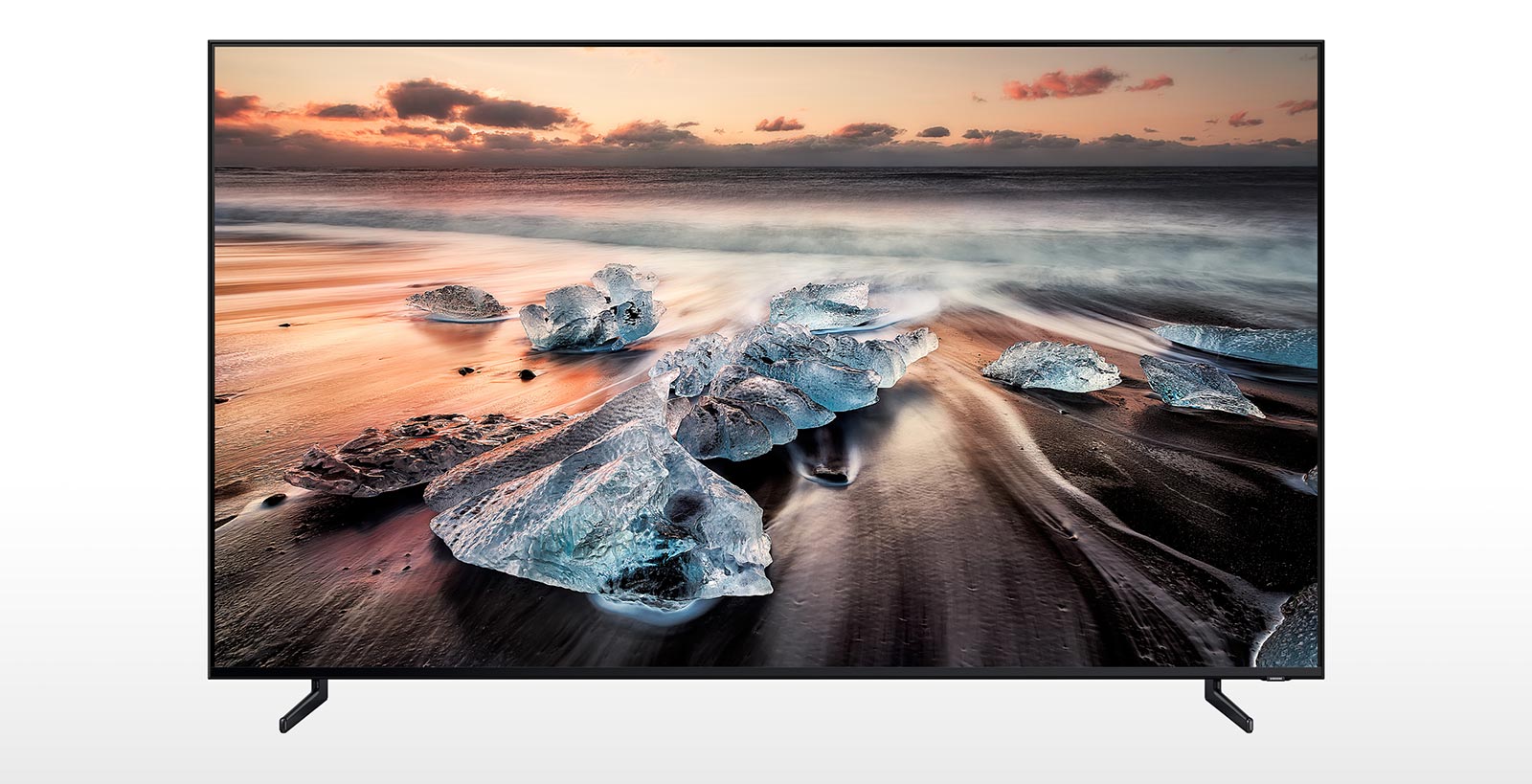 To make the jump from 4K content to 8K content, Samsung is turning to the power of artificial intelligence, building a proprietary AI upscaling technology that can apparently upscale picture and sound for the newer 8K TV.
The Q900R also comes with a new 8K processor built to handle this, as well as a staggering 4000nit peak brightness, making it yet another very bright LED-backlit screen, still with quantum dots to focus and improve the colour, as well as HDR to really bring out the most of the picture quality.
"We are always striving to develop the next innovation that enhances the home cinema experience for Australians," said Hass Mahdi, Head of Audio Visual at Samsung in Australia.
"This is why we have not only developed 8K display technology, but also provide upscale features in order to support a beautiful and refined experience for all forms of content resolution across the latest TVs from Samsung," he said. "Samsung 8K TV technology will open a fantastic experience for people seeking to ensure they well placed to view the evolution of content into higher resolution formats."
Perhaps the most interesting thing about Samsung's 8K Ultra HD TV announcement is that it will be available sooner than you might think.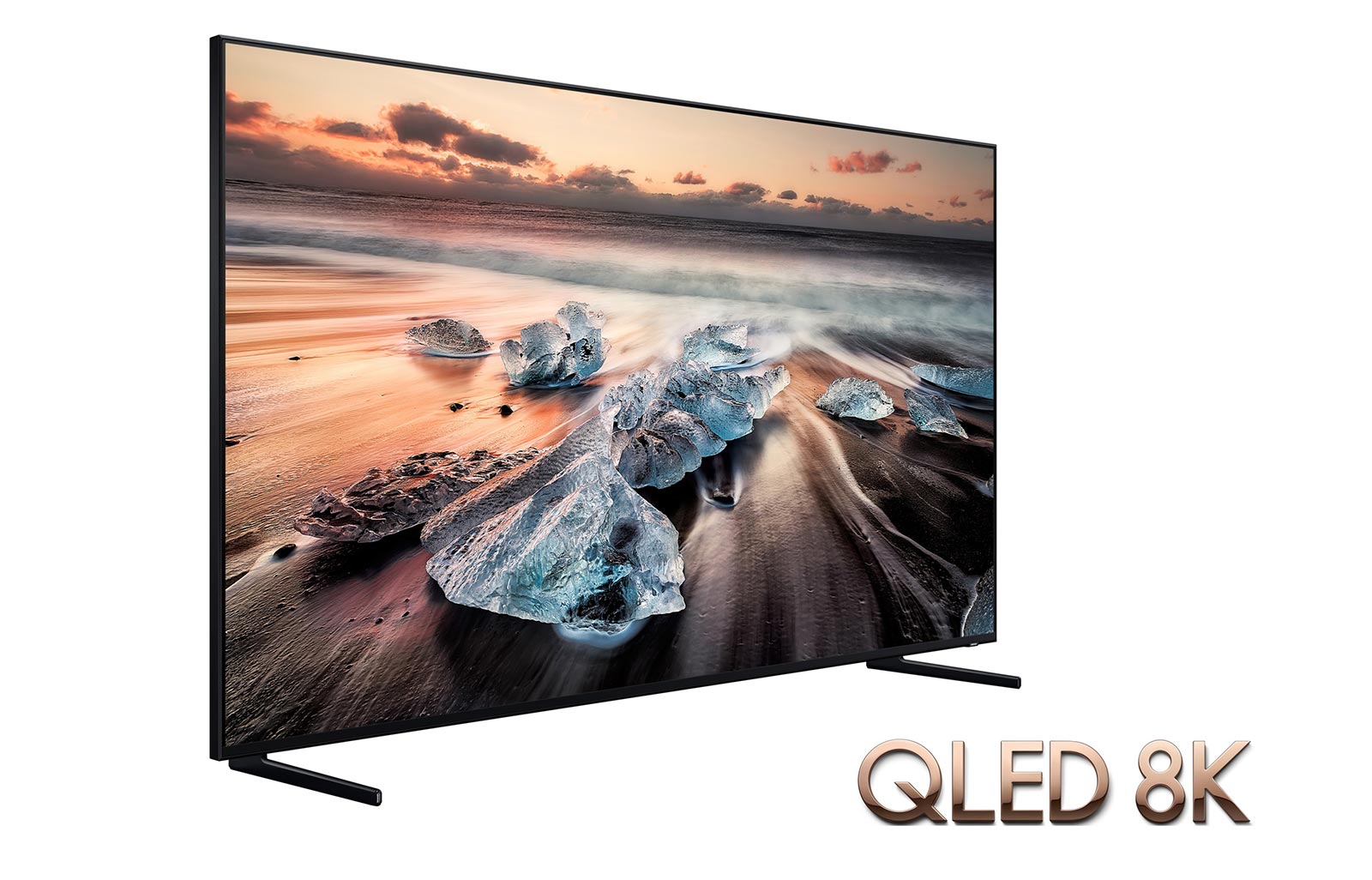 While LG hasn't provided a date for its 8K OLED to be made available, Samsung has said that globally, the 8K Q900R will be found in stores from the end of September, though as to what sizes each country will get, that's not specifically stated.
We know that Samsung will have four variants of the 8K Q900R QLED screen, with 65, 75, 82, and 85 inch variants, but as to what Australia will be getting and how much it will cost, that's not something we've had shared with us.
But if we had to guess, "not cheap" would be where we'd start from, moving on from there. Seriously, if you want to live on the cutting edge TV quality, be prepared to get that wallet out, because Samsung's 8K QLED is likely not going to be an inexpensive set when it does arrive in the next few weeks.