The next resolution in TVs isn't far off, as 4K leads to 8K, but how will you watch it?
It's hard to deny the strength of OLED, and it's even better at greater resolutions. Full HD was lovely, but 4K Ultra HD OLED TVs are even better.
And yet now there's a breed that looks to be better again, as LG makes 8K OLED an actual thing.
You might not have heard of 8K in general, and that's fine. A technology that many thought 2018 would be about, it's considered to be the next generation of TV resolutions.
While Ultra HD is currently represented by the 3840×2160 resolution more eloquently described as "4K", it's not the only resolution lumped under the "Ultra HD" moniker. More ultra and better again, 8K delivers an even more tightly packed pixel density, delivering 7680×4320 in a screen, potentially providing a higher quality across the board.
And this week, LG has one in OLED, utilising the Organic Light Emitting Diode technology to produce strong contrast and blacks while pushing out a staggering amount of resolution.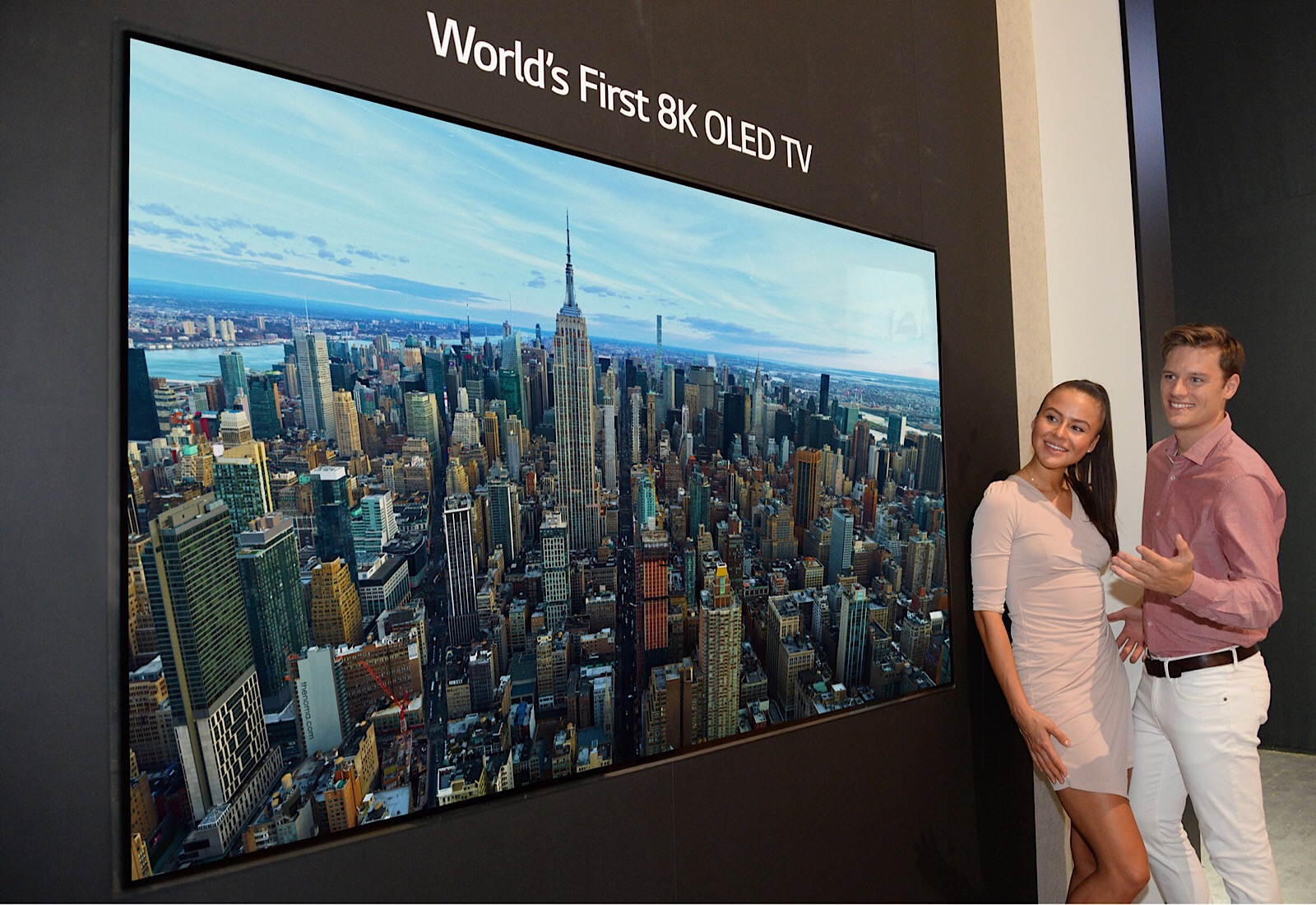 There's no price yet, nor is there even a product. Rather, LG's announcement is an acknowledgement that it has built the world's first 8K OLED, with this display also measuring 88 inches and utilising 33 million self-lighting pixels to create its picture.
Technically, it's not even the first 8K panel. We've seen a few already, with CES revealing at least one LED-backlit 8K screen from the likes of Hisense in 2017, as well as Sony in 2018, but an OLED using this technology is something genuinely new.
"LG's first 8K OLED TV is the result of technological achievement and the next evolutionary step in display technology," said LG's Brian Kwon.
"4K OLED has played a role in reshaping the TV industry and LG is confident that 8K OLED will do the same," he said.
As for when 8K OLED will reshape the TV industry, that is anyone's guess. Currently being shown at IFA in Germany, we haven't heard from LG whether this model will be something that the company plans to bring to market, let alone a time frame.
A good guess is that something like it will make an appearance in the near future, though, with CES 2019 likely delivering more from LG's 8K OLED developments. Don't expect them to be cheap, that said, because with the big 4K OLED screens coming under LG's "Signature" Wallpaper series and costing a pretty penny, you can more or less guarantee an 8K OLED TV will take its place.