If you have downlights or a modern lamp at home, there's now an increased chance of making your lighting smarter.
Changing the dumb one-off light switch to a more modern smartphone and voice controlled one of the future doesn't need to be hard, but it does require a selection of lighting choices.
You need the right bulbs, and without them, a smart light project can fall over quickly. Very quickly. That means you need to look at the lights in your home, checking out how they fit into your lamps.
While it might seem like all bulbs are created equal, there are different sizes and fittings and wattages and so on.
At least one type hasn't been readily found in Australia, though, and that has meant if you go went the route of making your home lighting smarter, you've kind of had to just avoid replacing one style of bulb.
It may not look like anything other than a letter with numbers, but E14 is a smaller kind of screw-mount light fitting used by quite a few lamps today, and if you own pretty much any lamp made by IKEA in the past few years, there's a good chance you own one. While many screw mount fittings rely on the E27 bulb, the smaller fittings use E14, but Australia has invariably only seen E27, not E14.
In fact, with the slow release of IKEA's Tradfri smart lighting range, the hope would be that the Swedish furniture giant would solve the E14 smart lightbulb shortage simply by virtue of addressing it.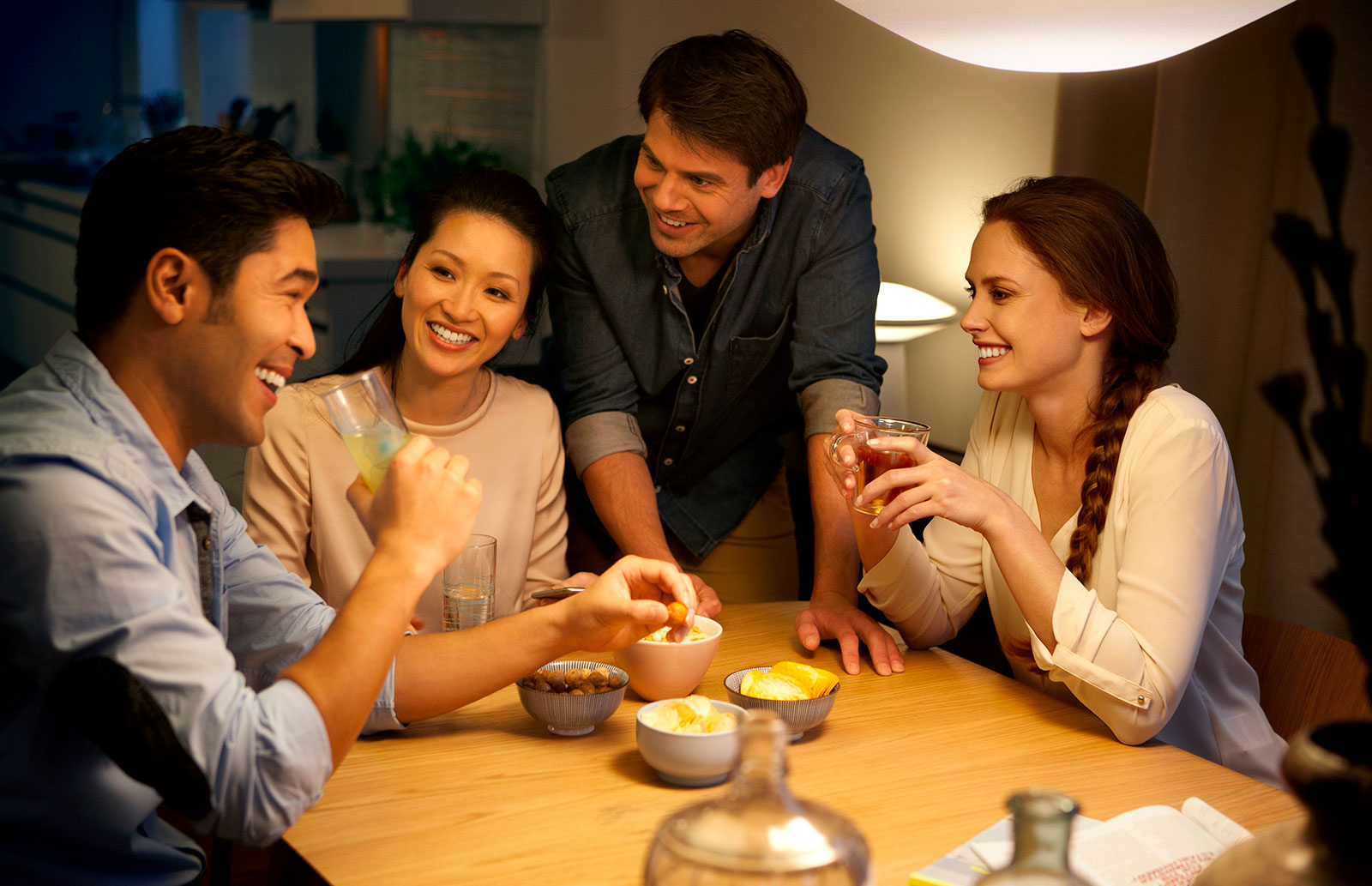 That changes this week, however, as Philips and its Signify owners are expanding the Philips Hue range in Australia to include the E14 bulb, at least in a candle shape.
The Hue E14 will support both the white and warm yellow colours of Hue ambiance, as well as the colours, arriving in an E14 lightbulb that will cost $69 each.
Alongside Philips' Hue E14, there's also a GU10 ambient light arriving for $89, compatible with the existing Hue kits, which means you need a Hue bridge to make either work.
"With smart lighting intelligent enough to improve the overall lifestyles of Australians, these new variants allow more freedom and control over the ambiance in the home," said Sam Dearden, Consumer Channel Marketing Manager for Signify in Australia and New Zealand.
The release of at least one of these bulbs should help homes make the transition to smartly lit homes, allowing other devices to connect up with lamps that have thus far relied on regular light bulbs.
With the addition of a smart lightbulb, however, devices like a Google Home Hub, an Apple HomePod, one of the many Amazon Alexa-enabled Echo speakers, or even just a phone or tablet could control the lighting at home.
You'll find the $69 Philips Hue E14 White and Colour Ambiance candle in stores shortly, as well as the Philips Hue GU10 Spot Light, while the Philips Hue Bridge can be found, too, arriving at the same price as the GU10 bulb, $89.