It goes without saying that you're probably going to use your TV to watch movies on, but if you happen to grab a Panasonic OLED TV this year, you may experience a movie closer to what you get in a cinema.
Panasonic has been working with filmmakers for quite some time, and its name and technology has been connected with the movie-making business for what seems like forever. You can find it in big cameras, in big projectors, and of course in TVs, and so it's little shock that Panasonic wants to make its products connect with movies more.
When the company launched its OLED range last year, nothing was truer, and while the panel was made by LG, the processing equipment was handled by Panasonic, honing the colour and dynamics to build a viewing experience closer to the sense of dynamics you might experience in a cinema.
That was last year, though, and while the technology was impressive, this year Panasonic wants to show off that it has made improvements, and aims to tell you where to find them.
This year, there will be two OLED TVs from Panasonic, both offering 4K Ultra HD to the masses with organic LED panels, offering richer colours and deeper blacks simply because the LEDs can switch off when black is needed. That means black is properly black, and is even given a bit of a helping hand with Panasonic's processing system for colours, something it calls the Hollywood Cinema Experience or "HCX" for short.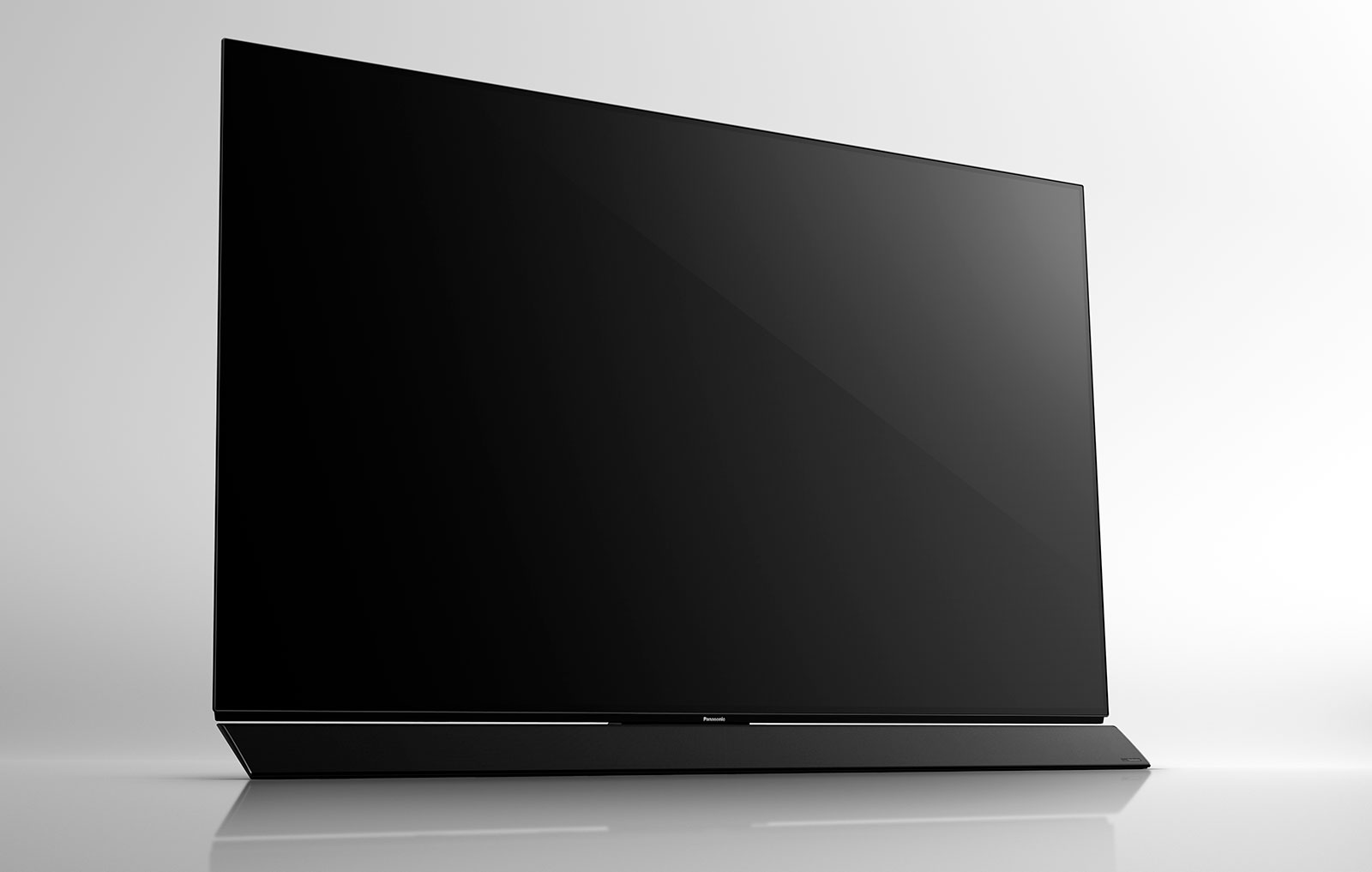 Panasonic's HCX chip will be one of the driving forces behind making the colour just that more real, utilising a dynamic look up table for colour and light to recreate colour and scene quickly, monitoring the average brightness level and analysing the picture to work out how to light scenes using a very bright panel so that they don't sear your eyelids off and yet still look beautifully bright.
HCX will work with a Dynamic Scene Optimiser and Auto HDR Brightness Enhancer to make high-dynamic range images stand out, and image calibration from the Imaging Science Foundation helps to calibrate the brightness, gamma, and colour.
The HCX chip isn't all the TVs have going for them, with Panasonic's 2018 OLED TVs also supporting a new "Absolute Black Filter", able to absorb ambient light to reduce reflections and make those off organic LEDs look that much more black.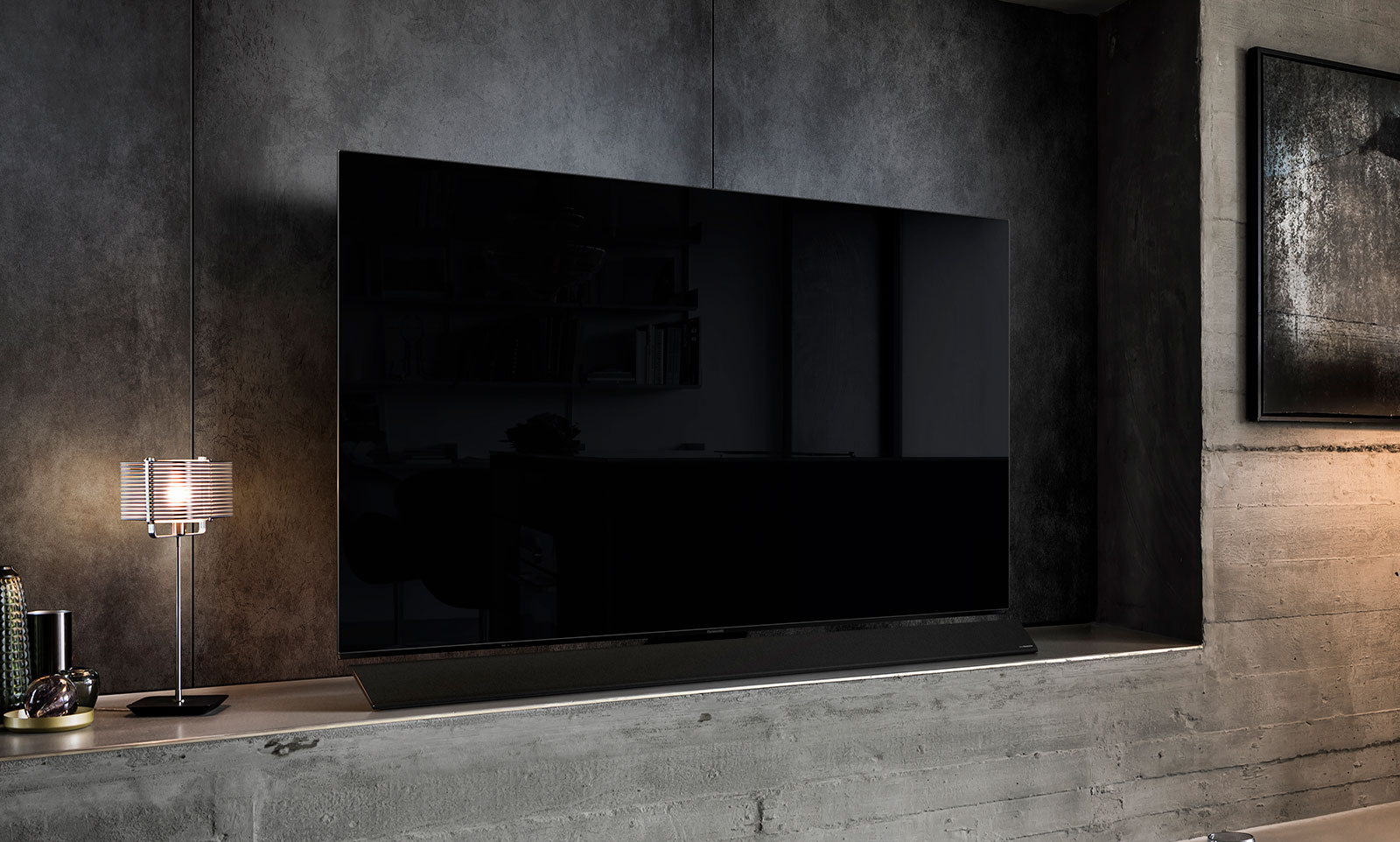 That technology has helped Panasonic clinch the benchmark for filmmakers, with many choosing to use Panasonic OLED TVs as reference monitors for colour grading and proofing of films.
Unsurprisingly, the panels are thin, with as much of the top of the panel going to that screen as possible, and it's that aforementioned technology that will make its way to both of Panasonic's new OLED TVs outside of the panel, because there will be two of TVs: the FZ950 and the FZ1000, TVs that are very similar, but appear in slightly different configurations. On the one hand, there's the FZ950 which arrives in a 55 and 65 inch variant, while the FZ1000 gets both 55 and 65 inches and boosts the sound by adding a Technics Dynamic Blade Speaker, incorporating eight speaker units to improve the sound more than you'd typically find in a TV.
"It's exciting that Australian consumers can watch a Hollywood blockbuster at home knowing that not only does the technical accuracy of their OLED screen much the director's creative intent, but it's also the same screen used when perfecting the movie," said Doug Campbell, Category Manager for AV and Imaging at Panasonic.
"Panasonic's superior image processing techniques have been finessed over decades of TV development, with exceptional blacks and outstanding colour accuracy," he said. "As a result, we are confident our 2018 OLED range will deliver the most premium in-home entertainment experience for Australians to date."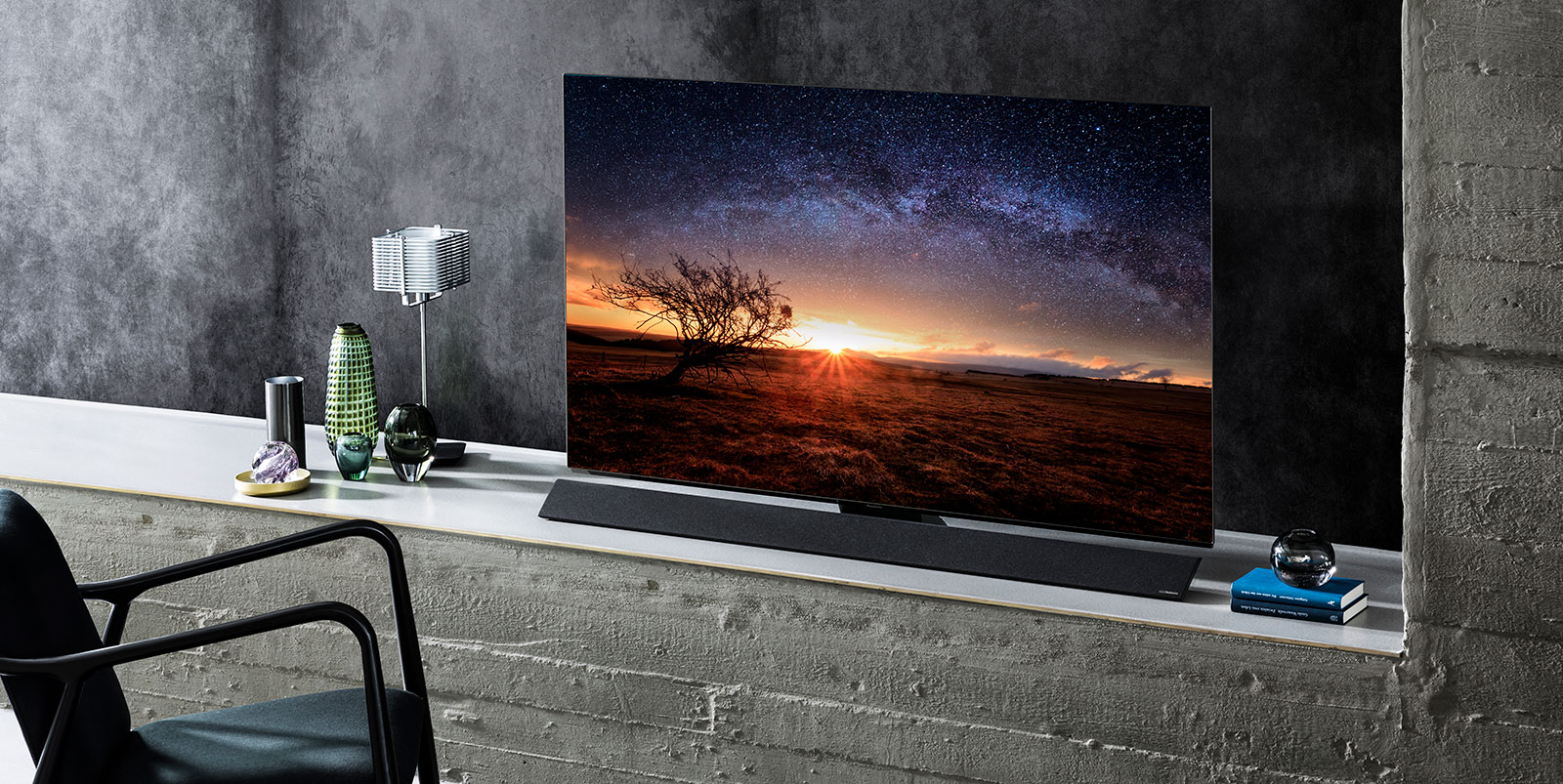 While OLEDs are where the premium part of the market is, it's not the only place you can expect to find Panasonic working, with the FX800 taking up the flagship for the LED space and getting the same Hollywood Cinema Experience, but without the Absolute Black Filter or OLED panel. The screen here is able to control brightness a little more finely due to a 200Hz Super Bright panel, providing an experience that gets LED-backlit TVs in spitting distance of OLED.
Beneath this range, there will also be an FX600 and FX700, cutting back the processing technologies to the older variants from Panasonic, while keeping HDR in the picture, though not quite to the same extent as the flagship models.
Pricing is what separates these, however, because while the FX600 and FX700 start at $1999 (55 inches, FX600) and $2499 (55 inches, FX700), the FX800 pushes it just that little more to get the newest tech at $2749 (55 inches, FX800).
If, however, the best of the best is what you're after, you'll find it in the the Panasonic 2018 OLED TV range, with the FZ950 scoring a tag of $3849 for 55 inches and $5999 for 65 inches, while the FZ1000 with the blade speaker will set you back $4999 and $7149 if you want the 55 or 65 inch model.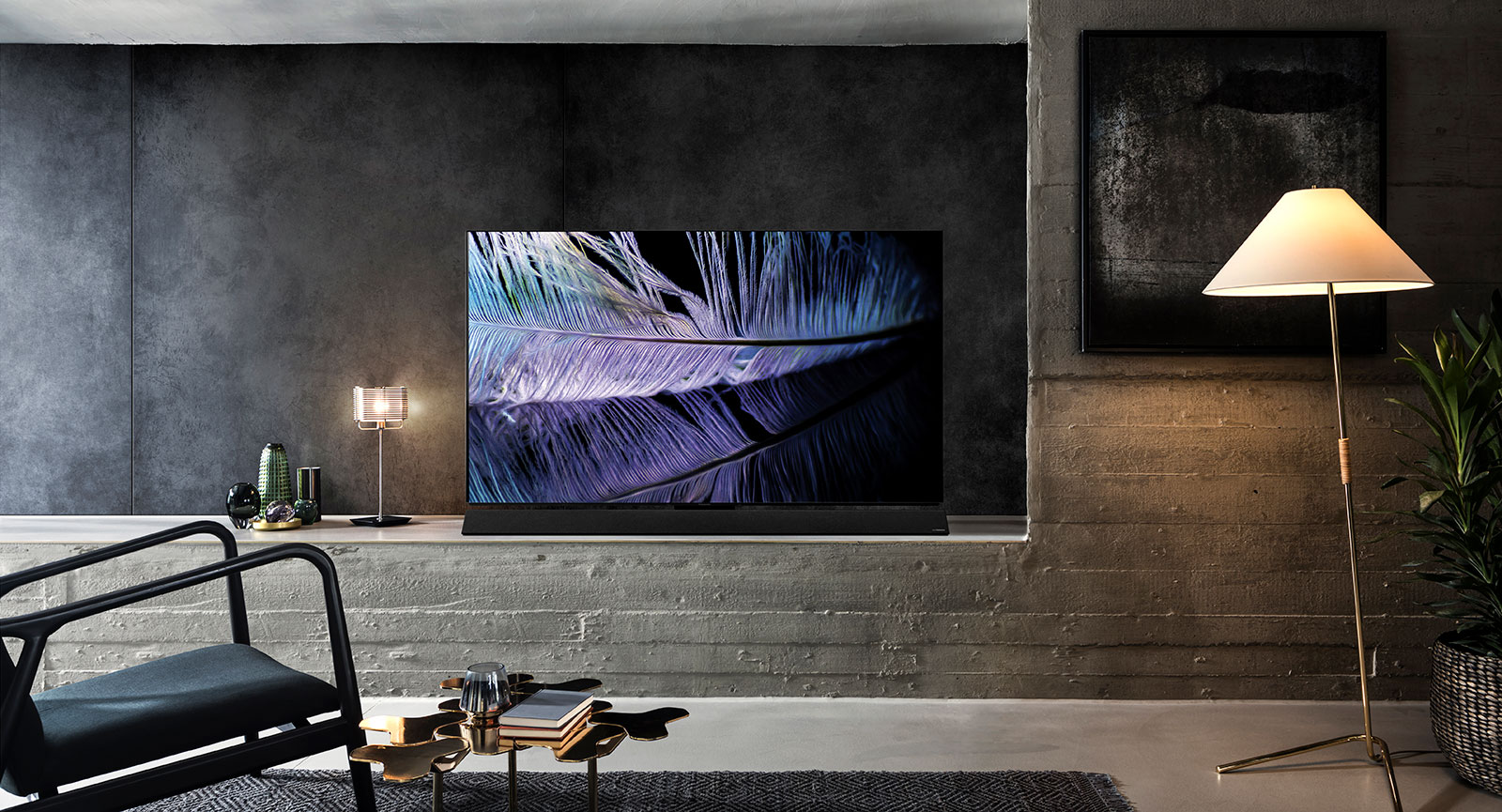 You'll find all these TVs closer to June or July, so expect these then, as well as older stock — like last year's model — to start selling at a slightly less expensive price in the meantime.