There's always been this great connection between a Mac and an iPhone, but Windows to anything? Well that's about to change, and Android stands to benefit.
As good and large as the smartphone is, it still doesn't seem likely to replace the computer we use in our lives.
We may look at the phone more, and it may become our consistent connection to the internet-connected outside world, but a computer lets you do more. Typing on a computer is a more enjoyable (and expedited) experience, and the capabilities are more varied.
Simply put, phones are great, but you still need a computer of some kind in your life, tablet, laptop, desktop, or a combination of what's out there.
It's why it would be lovely if the computer connected to the phone, and for some people, it actually does.
If you have an iPhone and a Mac, things seem a little easier. Your messages are linked up on iMessage, photos can be easily shared either through the Apple backup service that is iCloud or by using the Bluetooth-connected AirDrop functionality. Overall, Apple makes the connection exceedingly easy.
Windows on the other hand, well that's a different story.
Since Windows 10 turned up, there's been a connecting app made to make Android and iPhones work better on the PC, but in many ways, it has felt like the best experience for linking the two has been limited to Samsung smartphones on Windows computers, with Samsung's "Flow" software, an app that links flagship Samsung phones to Windows PCs.
But that is changing.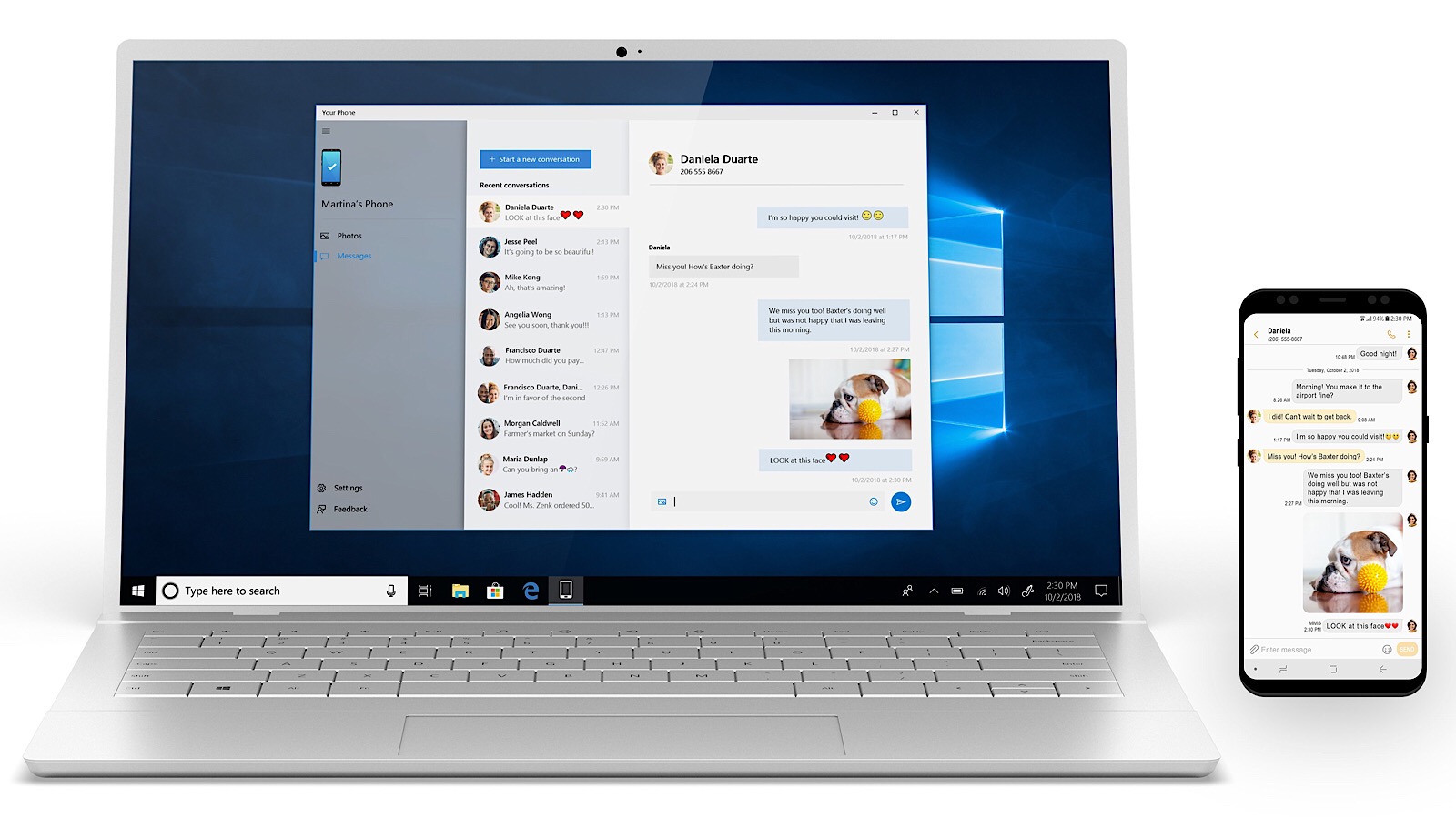 Microsoft's next Windows 10 update — which rolls out later this month — will include a Phone app, which links up to an Android phone to grab its photos and messages, making it possible to share easily.
Photos shared from an Android device can be dragged into apps and edited on the PC, while messages can be viewed, sent, and typed on with a keyboard. Essentially, all the convenience that your computer affords you is brought back into the smartphone world with the Android connection on Windows PC in October.
The iPhone isn't forgotten about either, with webpages being shared between the devices on its app.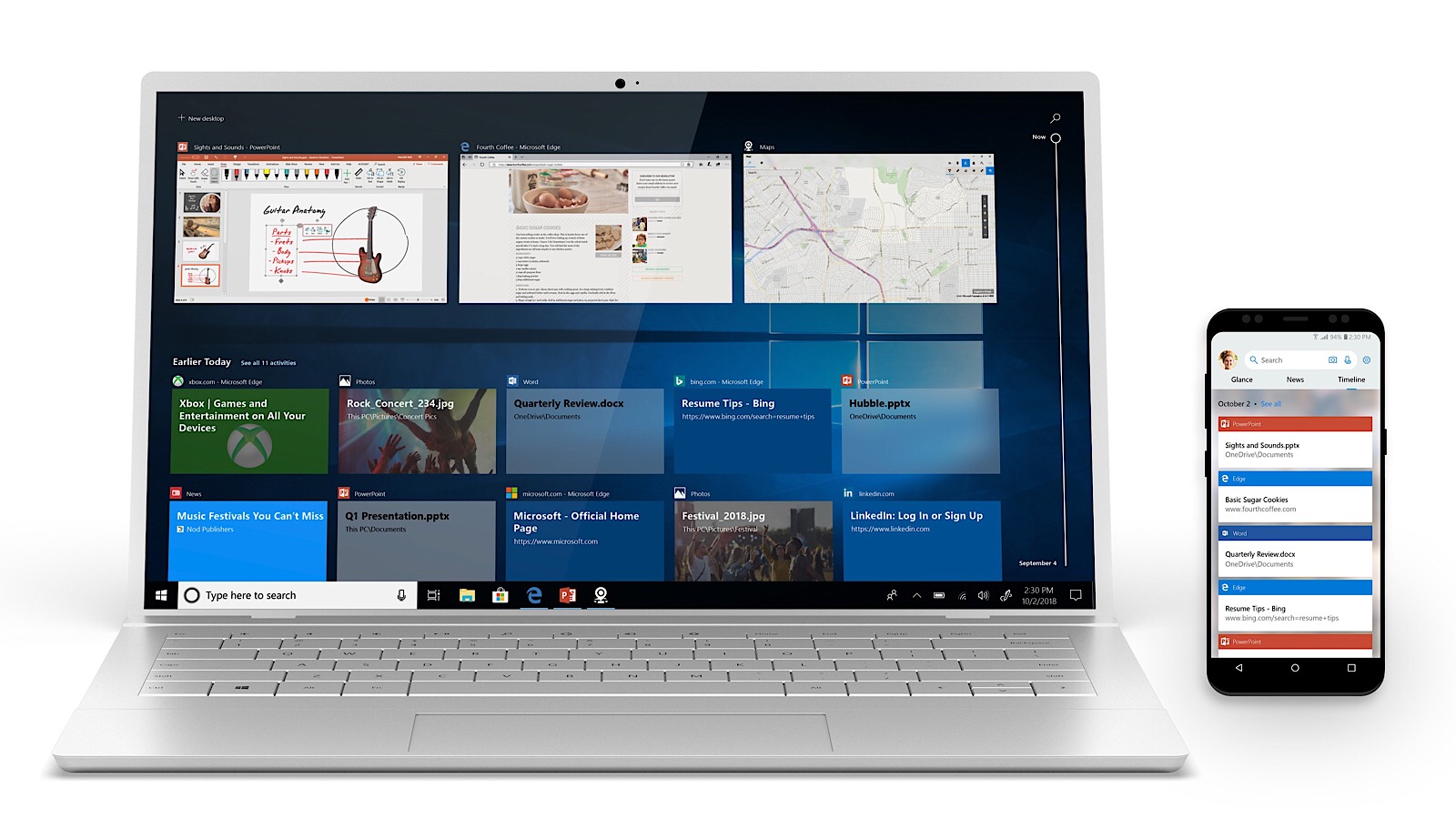 Android will also get access to Windows' "Timeline" functionality from an update earlier in the year, meaning you can find files and documents more easily stored back in time.
From the looks of the update, it's integrated into Microsoft's excellent launcher for Android, so you won't have to run an app, but rather just swipe to the right screen and then scroll. We're not sure if that means you have access on other launchers, say the stock launcher your phone comes with — Google if you have a Pixel, Samsung TouchWiz if you have a Galaxy, and so on; Microsoft's Launcher is an optional install — but we'd hazard a guess to get Timeline going, you need to install Microsoft's Launcher for now.
You won't need to install it, however, if you want that Windows to phone functionality with pictures and messages, as that will come through via a different app for your phone.
Outside of this app connection, Microsoft's updates this month include more support for drawing and writing in PowerPoint in Word, a To-Do list app that syncs across phones and the web, and support for more grammar related functionality in Edge, such as an offline dictionary, a reading ruler to highlight text, and the tools to identifty parts of speech with different colours.
You will have to use Microsoft's Edge browser to get those grammar options, though, so there's that.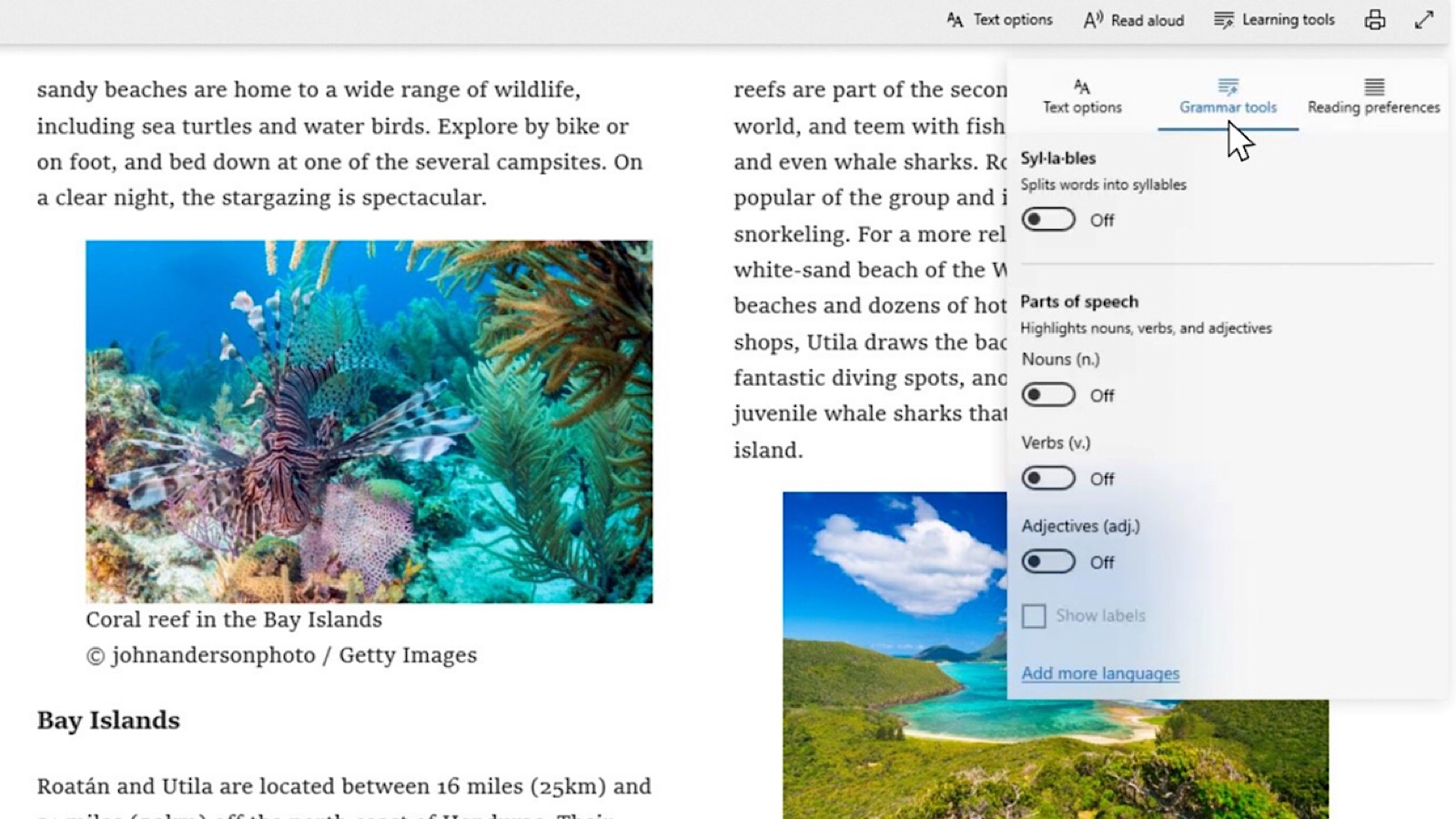 Microsoft is also adding support from some of the technology gleaned from SwiftKey's typing experience on Android and iPhone to the Windows PC, and that means the on-screen keyboard now supports gesture typing, while autocorrections and word predictions come from your previously typed words.
The update also means you can take screenshots more easily on your Windows PC.
While Apple has Shift+Command+4 as a keyboard combination to snip a portion of the screen and capture it as a screenshot, Windows will now have Windows key+Shift+S to get a snipping toolbar, as well as an option to screenshot from the rear button on the Surface Pen (the button where the eraser/rubber would normally be).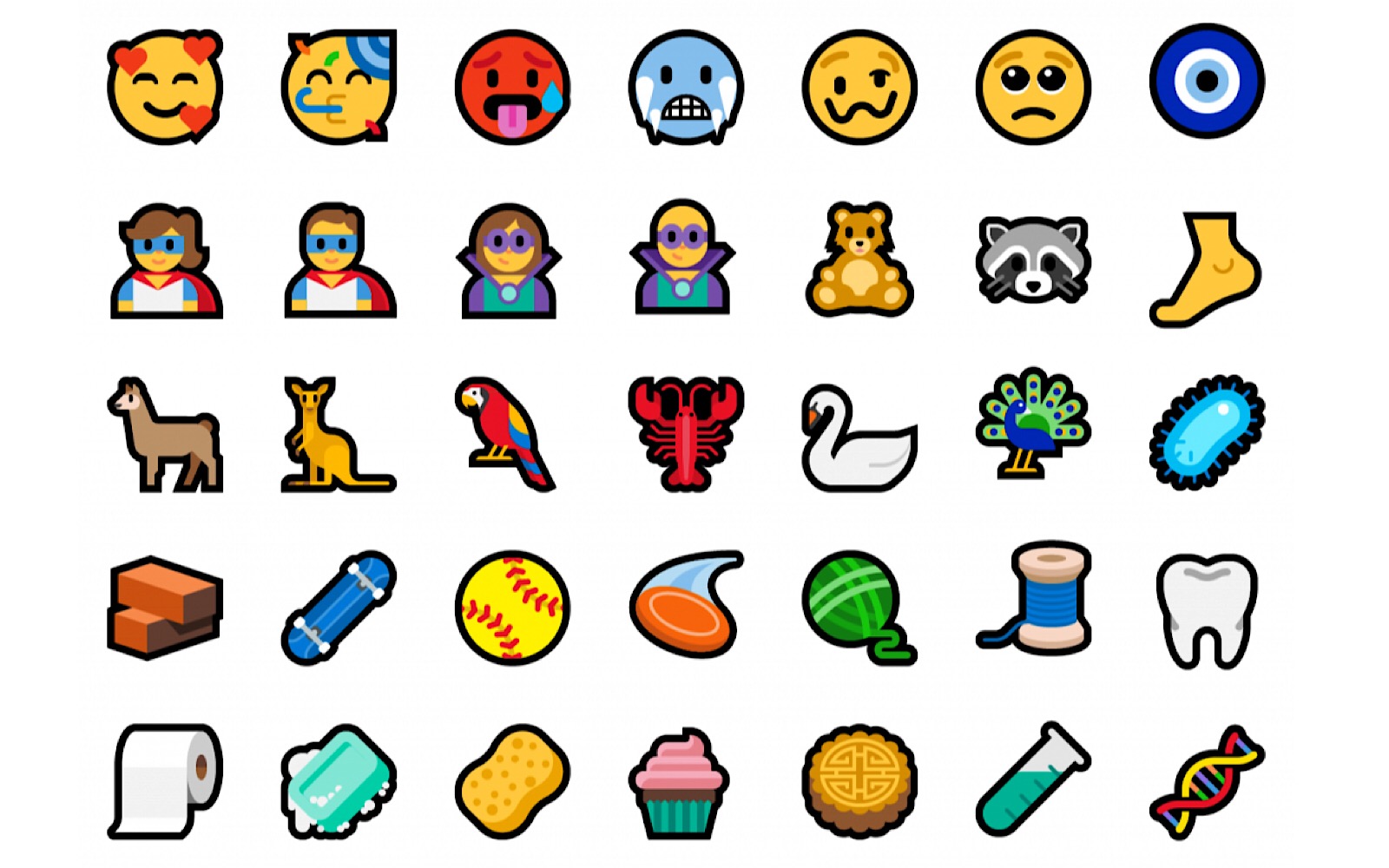 There's also new Emoji, an improved folder system in the Start menu, search working in the Calendar app, and updates to Skype, Microsoft Forms, Microsoft Font Maker, Remote Desktop (now with Windows Hello login), Windows Defender Security (now just Windows Security), Windows Mixed Reality, and Ease of Access from Accessibility.
All in all, it's a pretty big update, and if you have Windows 10, it should be rolling out later this month.