LG's next batch of speakers are all about the "boom", and maybe a little more, delivering clarity with the next generation of aptX.
The end of last year brought about a change for LG's audio division, as it teamed up with the UK audiophiles at Meridian. But while Meridian is typically focused on audio clarity, its latest effort with LG is focused a little more on big sounds.
By "big sounds", we don't mean "the big sound" as used by the THX sound test (it's actually a "deep sound"), though we're sure when someone comes along and remixes that, these may well be able to handle it.
Rather, LG's new speakers are focused on people after big volume for music, parties, and bass. The additions form part of LG's "XBoom" range, which this year apparently gets a dose of artificial intelligence from the ThinQ smart speakers the company has been showing off lately, as well as a focus on portability and audiophile qualities.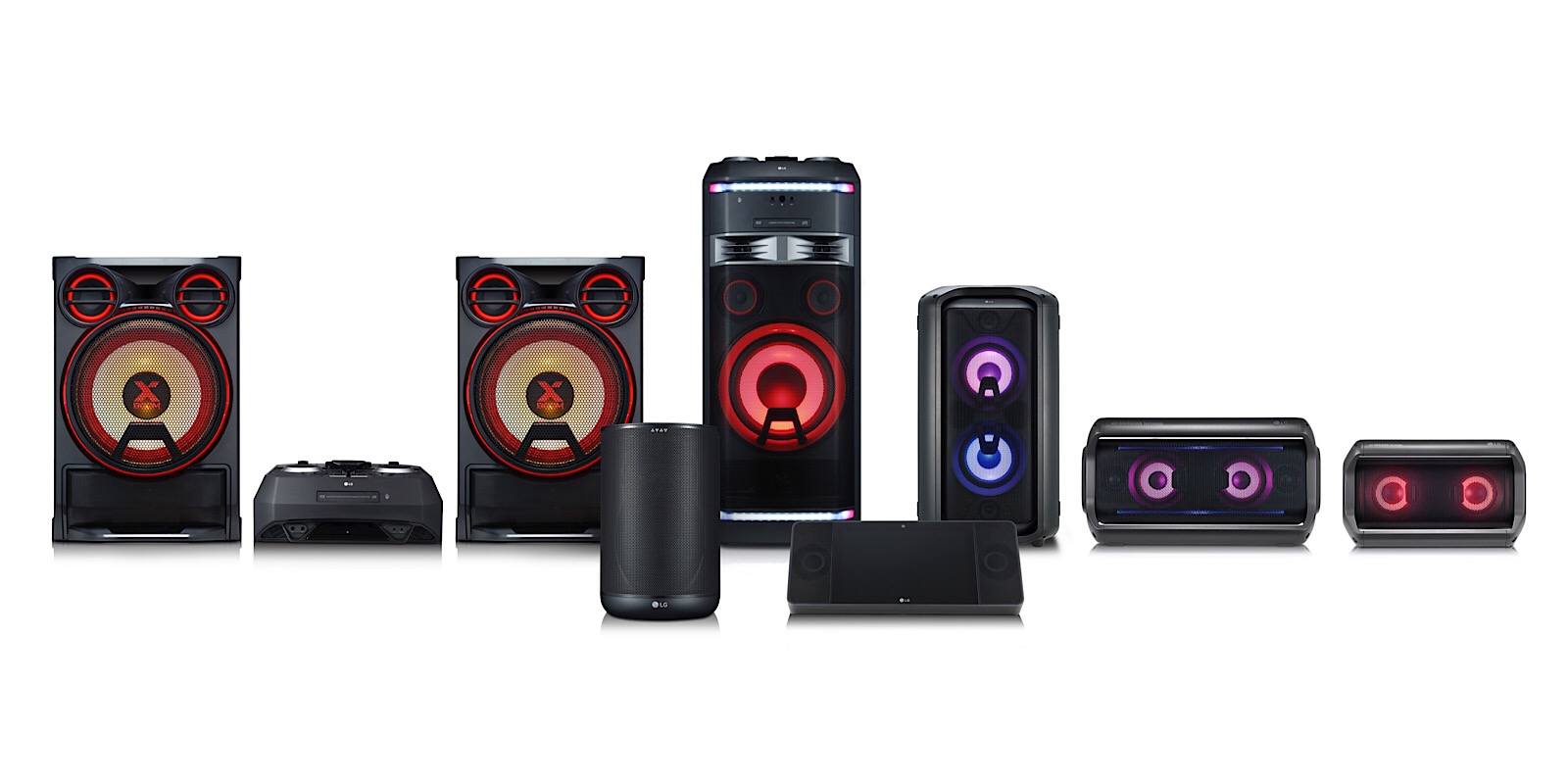 As you can imagine, there will be a few, with two of them focused squarely on partying, specifically in the LG XBoom Mini CK99 and the all-in-one XBoom OK99. Both are designed to offer a lot of that volume, starting at 1800 watts and hitting as high as 5000, with a "Pro DJ Wheel" as part of the package, just in case you want to embrace your inner DJ.
Two of the speakers feature the AI of Google Assistant, arriving in the XBoom WK7 and the smart display equipped XBoom WK9, providing a way to talk to the speakers and control audio, while also delivering high-end sound.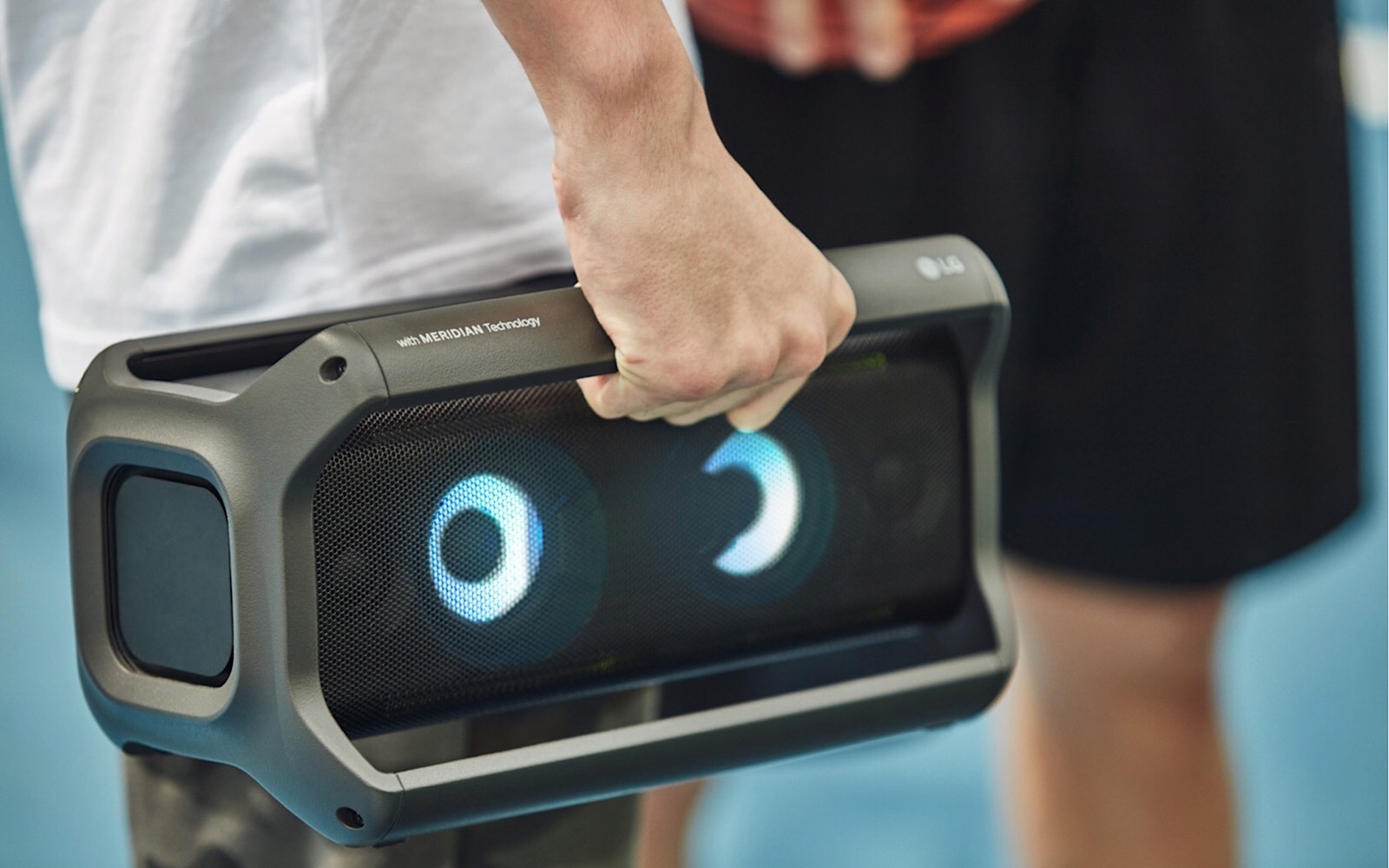 High-quality sound is also a big part of the focus this year, with the XBoom Go offering an industry first, support aptX HD for wireless 24-bit streaming capable of offering a higher quality Hi-Res Audio stream. LG's XBoom Go will come in three variations — PK3, PK5, and PK7 — and appear to be one of the main focuses of the lot, not just going after folks with high-end sound, but also lighting and a highly grippable design, making the speakers very portable.
There's also resistance to water, making them made just as much for parties as their big brothers, with long battery life expected, as well.
As for release, this isn't quite known as of yet, with these announcements coming ahead of the European product release show that is IFA, which hasn't even started yet. IFA is next week, which means you can expect a heap of product announcements then, with just a sampling before.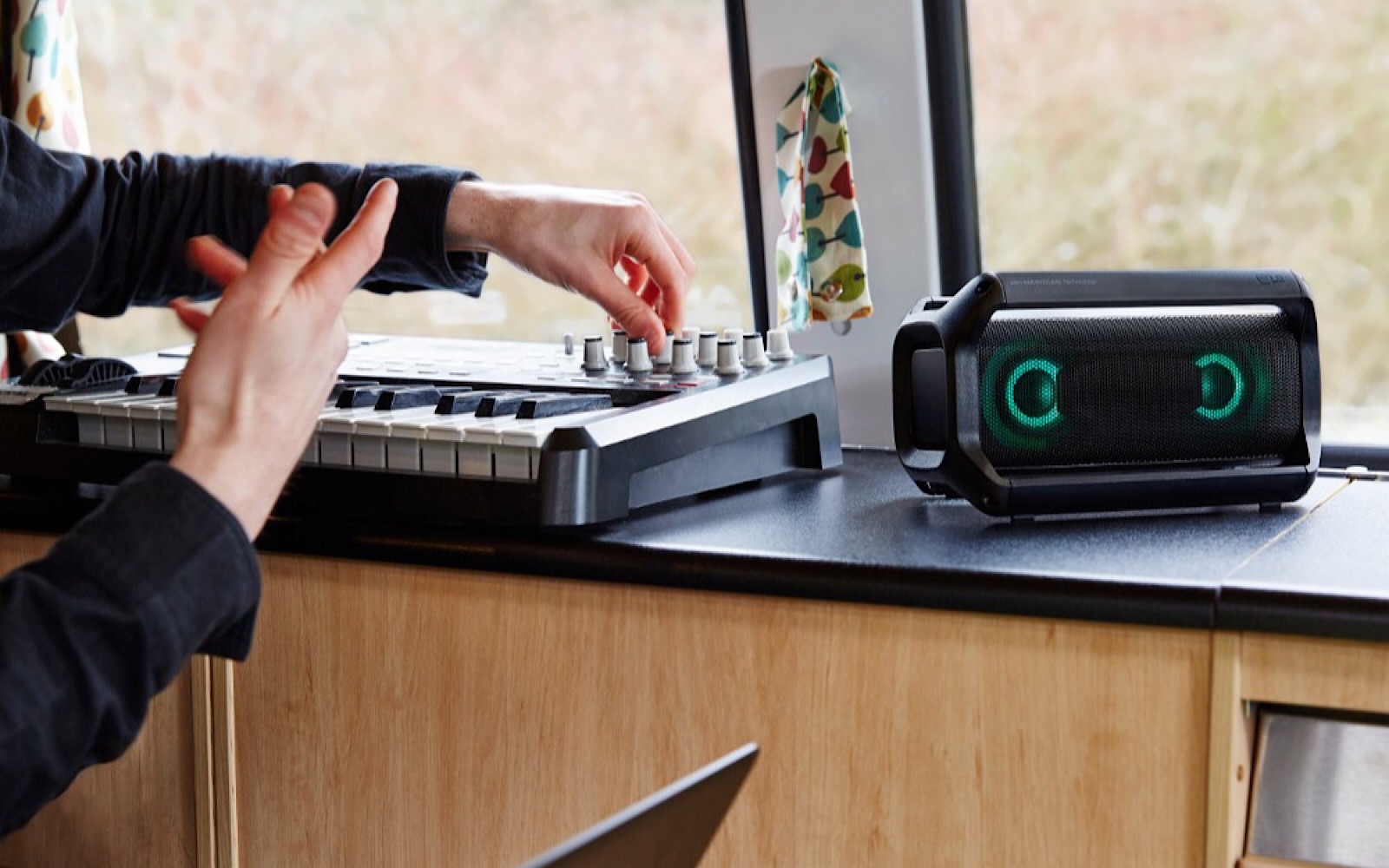 However, that does mean release dates for LG's XBoom speakers, as well as anything else, may well be a little ways off.
We'd probably expect September or October for LG's XBoom speakers, though will let you know as and when that changes.