Smart TVs let you do so much, from surfing the web to watching catch-up TV to apps, and more, and Kogan's latest aims to compete with the big boys thanks to Google.
The world has become used to the television remote, and some companies haven't really moved past it, but voice can be just as powerful, too.
"OK Google, play Rick and Morty on Netflix" is actually a phrase you can control your TV with, provided you have the right parts. To make it happen, you'll need a Netflix account, a yearning to see genius scientist Rick take his grandson Morty on an adventure, and a TV with a Google Assistant product connected to it. Some TVs even go above and beyond, and include Google built-in, such as those powered by Android, and this week, there's one more of those, as well.
While Vodafone used the week to launch a device that could turn any TV into a Google-enabled device, Australian e-tailer Kogan has taken a different approach, with its own Android-enabled TV.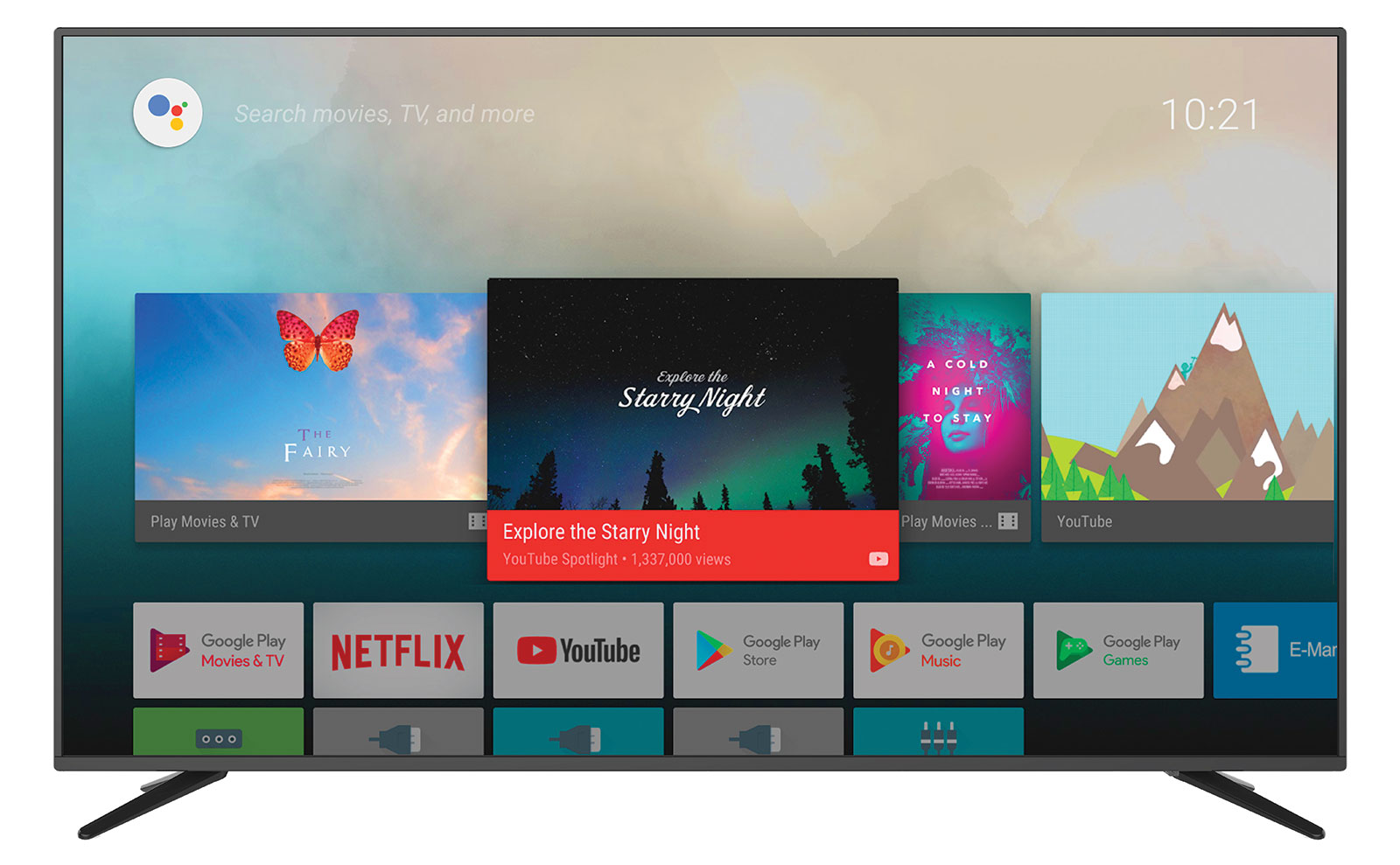 The approach is most definitely a smart TV, so there's nothing new there, though Kogan is calling it a "Smarter TV", making a 4K TV for both the 50 and 58 inch sizes, and including Android as the operating system, which means there's automatic support for Google Assistant.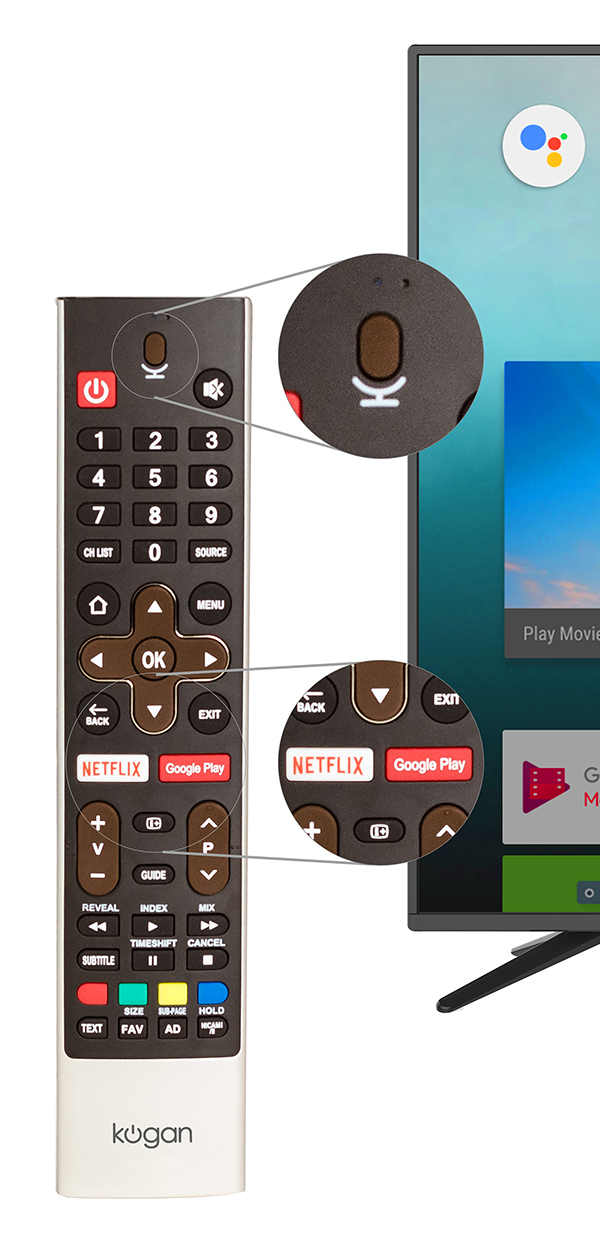 Making this happen is a remote with a microphone built into the top, while dedicated buttons for Netflix and Google Play also provide quick access to the staples of a modern internet-connected TV.
There's also support for high-dynamic range (HDR) and Chromecast built-in, and Kogan has also said that it has worked with local partners to ensure full integration with local catch-up services, including that of ABC iView, 7Plus, 9None, SBS On Demand, and TenPlay.
"We've been working on this range for over a year," said Ruslan Kogan, Founder and CEO of Kogan.
"This is not a slight improvement. This is a watershed moment for TV technology," he said. "Let's face it. TV remotes have served their purpose over the past few decades, but they were never designed to deal with today's technology. Now, you can pick up the remote, and say 'OK Google, play Stranger Things through Netflix on the TV,' and you'll be off."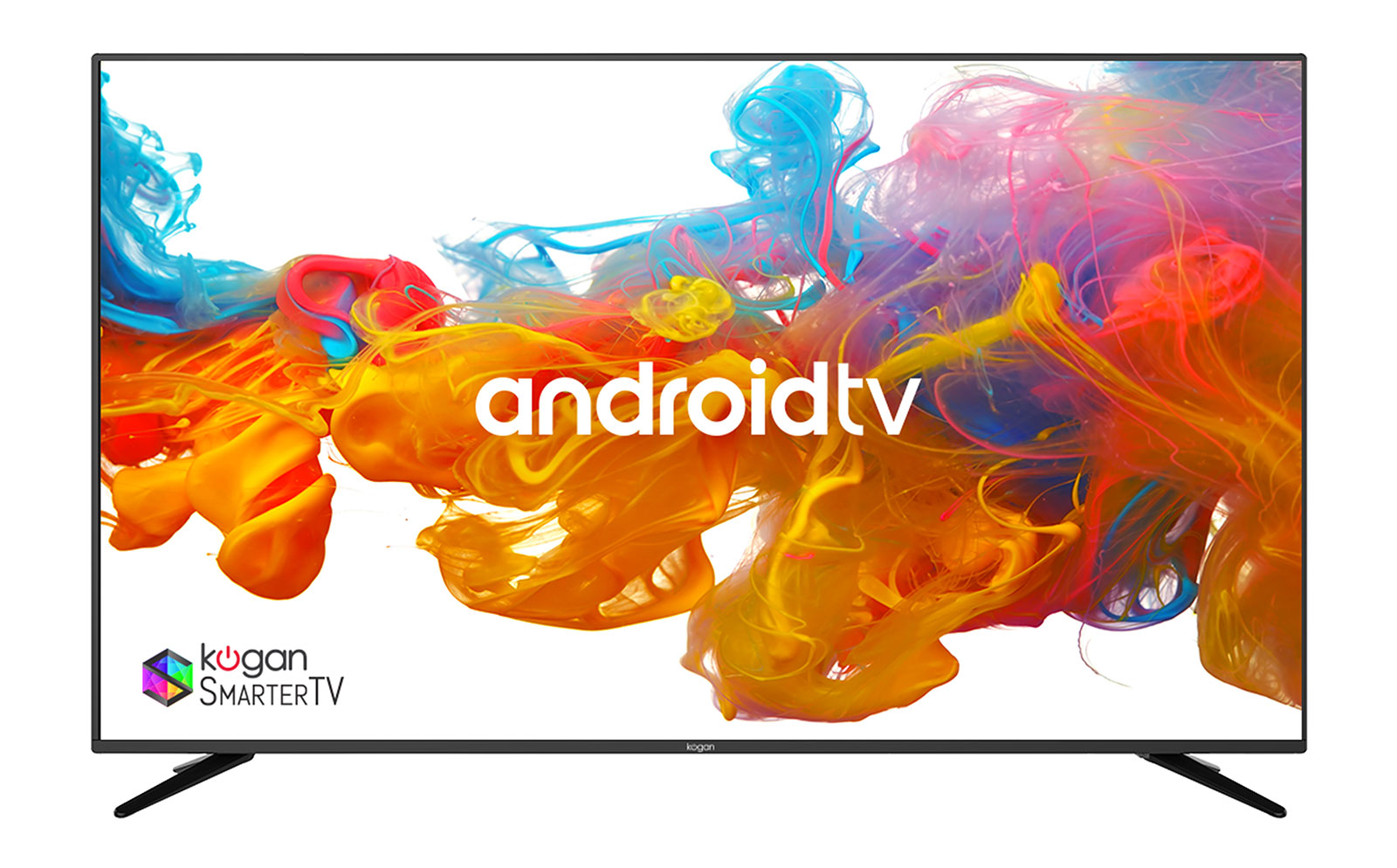 As to what the quality will be like, that's something we can't quite speak to, though the prices will sit below the $1000 mark, it appears, with the Kogan 50 inch Smart TV hitting the Kogan store for $599 in presale, while the 58 inch model will see a price of $799, with release expected in May, and a possible price rise after that.