One of the biggest pains of buying a thin laptop is knowing full well that your graphics probably won't be that great. But that could change very, very shortly.
Technology has changed dramatically over the years, but one thing that hasn't moved so much has been the size of computers capable of rendering high-resolution graphics. Call it a burden associated with going super slim, because buying a lightweight computer doesn't generally offer amazeballs graphical capabilities.
You might think "well, no games for me", but a lack of graphical power can mean a hampering of other things, potentially limited development, virtual reality, mixed reality, and more, and essentially saying that the ultra-thin computer in your life is meant for office productivity and web surfing. Heaven forbid you decide to do something more impressive.
But all of that could be set to change, as Intel announces more details about its unexpected partnership with competitor AMD.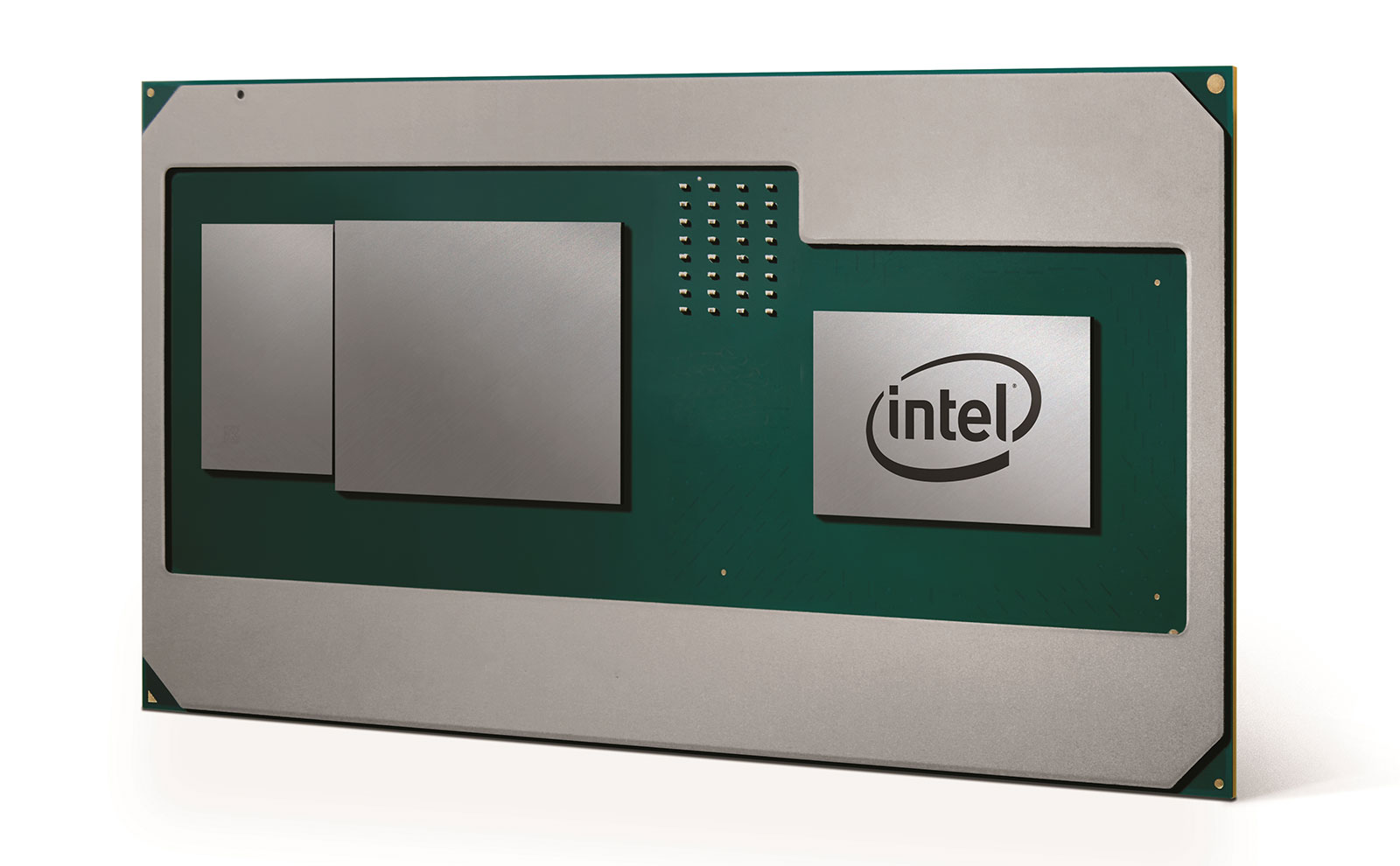 While AMD is still producing its own processors, Intel's interest in AMD is squarely focused on its graphical grunt with products in the Radeon family. One of the world's leading graphic processing hardware and used in both the Sony PlayStation 4 and Microsoft Xbox One consoles, Intel has been working with AMD to integrate the Radeon RX Vegas graphics with its Intel 8th-generation Core processors, and the results are very interesting.
Performance is reportedly faster and thinner than machines bought three years ago, and the early benchmarks Intel showed journalists suggested that thick gaming laptops released only a few years ago were beaten by laptops using the new technology.
This is as a result of the newer hardware, of course, while the way Intel has worked to make the hardware design possible has also helped, installing the graphics processor, 4GB of graphical memory, and the CPU on the same board, connected using Intel's Embedded Multi-Die Interconnect Bridge which relies on PCI-Express technology.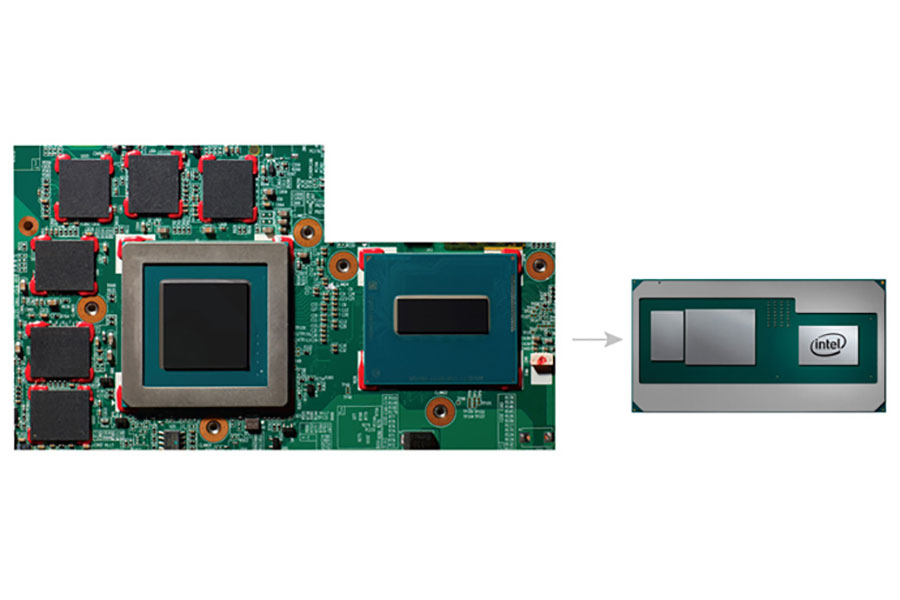 Or to put it in layfolk's terms, the Intel 8th generation AMD-ready Core processors are fast not just because they're new, but because Intel has gone to the extra level of designing the hardware in a very, very specific way.
Intel's AMD partnership will show up in a few laptops, and we'll no doubt hear about them in the next day or two at CES, but they'll also appear in one of Intel's NUC systems, the company's "Next Unit of Computing" built to make computers both very small and very powerful.

Intel's 8th gen-connected NUC has been built to those expectations, boasting support for high-speed M.2 solid-state storage, Thunderbolt 3, Gigabit Ethernet, and because of the combination of AMD and Intel graphics, can support six monitors at once.
Sadly, there's no pricing on Intel's new gaming-ready NUC as of yet, but it will be VR-capable, as will (we suspect) the other computers coming from manufacturers using the technology.
We'll let you know what those are when we find out, which given the amount of news CES releases, will probably be some time in the next 48 hours.
Leigh :) Stark travelled to CES in Las Vegas as a guest of Dell.