Every so often we walk past a product we've not heard of and just go "yes", and this week that goes to IKEA.
One of the world's biggest supplier of bookcases (and inexpensive bookcases, at that) may be known for its selection of relatively low-priced flat-packed furniture with cool names that are beginning to be tapped for naming babies (seriously), but it could have higher aspirations.
In fact, while IKEA started with inexpensive furniture — and a selection of meatballs and random-berry juice not from our native land (lingonberry) — it is gradually pushing itself into electronics. Take a walk through the back half of the store as you make your way to the register, and you'll find wireless chargers and lightbulbs, two areas IKEA is making headway in, so much that you'll likely see wirelessly controlled lights by the end of this year.
That's not the only place IKEA is pushing its way into, though, with a collaboration between it and Sonos also on the way, suggesting our demo kitchens and rooms could soon have speakers weaved into the wall and other furniture shortly.
But while that's likely a while off, one thing that displays the Swedish furniture giant's gradual shift into electronics is available now and practically useful for every home: a USB wall plug.
Yep, you've seen these before, and depending on how many phones and tablets you've bought in the past few years, you may have a few jammed into each power strip and plug port around the home. After all, we have lots of devices, and they need lots of plug ports.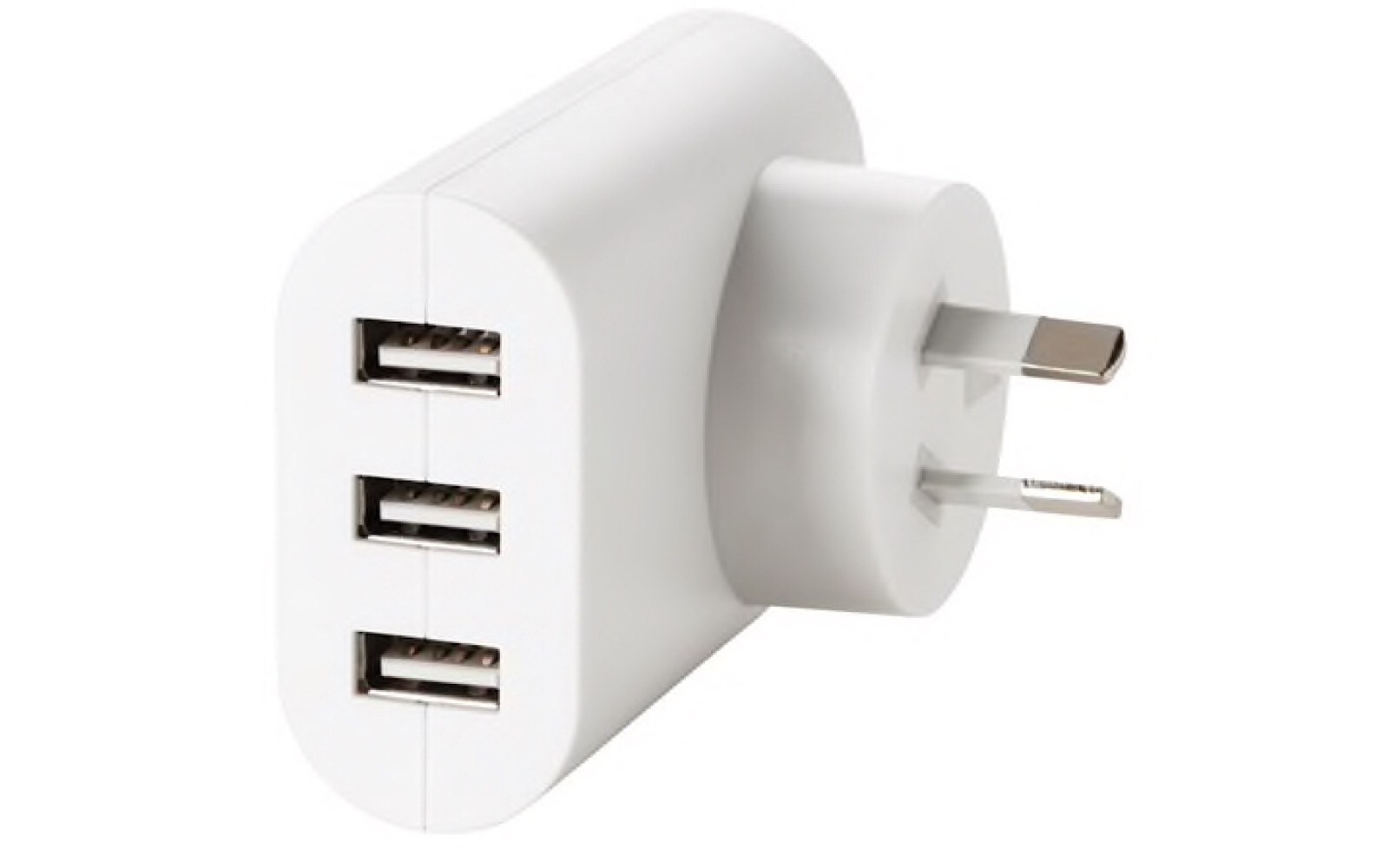 IKEA's approach is one we've not quite seen, especially at a $15 price point, with the Koppla plug being a three port USB wall plug able to supply enough power for phones and tablets from the one port.
Not everything likes the power on offer, and while we had no problems plugging iPhones, Android phones, headphones, or an iPad into the Koppla plug — all three at the same time, no less — one rechargeable security camera didn't get enough power out of the IKEA plug, so we went back to the original plug for that one.
Still, at $15, IKEA's Koppla is an easy buy for most families, and it will free up a port while giving you a little bit of space back, too.