That future where your very own cameraman can follow you around isn't far off, and provided you have a spare $1299, you can get one, like, now.
We may not have flying cars or teleportation, but we're at least closer to turning our lives into an ongoing documentary, opening the floodgates for reality TV as we watch ourselves remotely.
While that might sound like some sort of fresh new hell for television, the idea of a camera following us around means our exploits can be captured and saved in ways many of us can only dream of, as adventures in the wilderness, in sports, in snow and surf and more can be recording and shared.
It's as close to magic as camera technology gets, beyond that of holography, which we're nowhere near, and it means your life can always be recorded with you in it, making moments that much more magical.
That's part of what propelled GoPro's creation and subsequent dominance of the action camera market, but it's not the only player in town, and one competition would even like to evolve the category.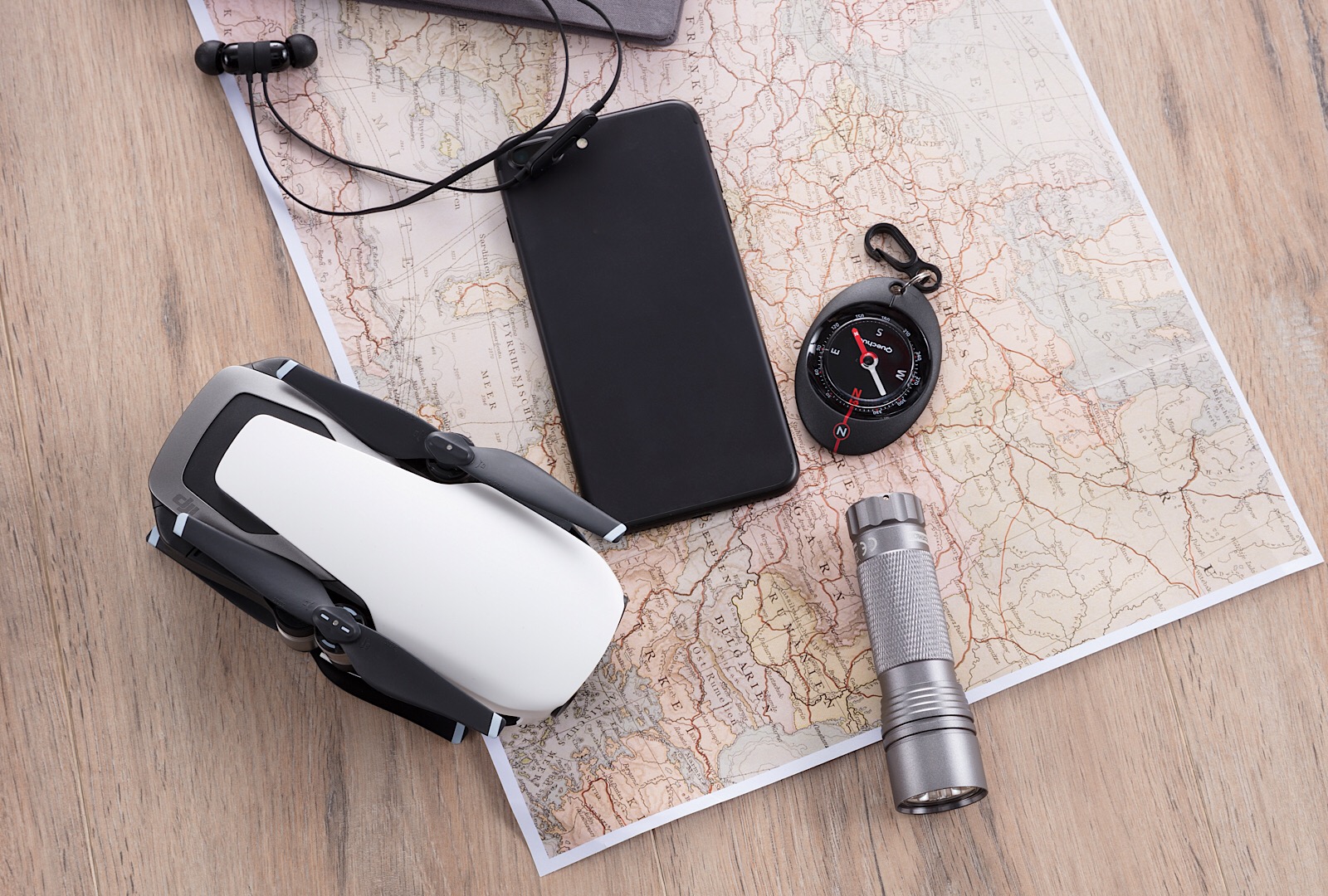 Known for its remote control quad-copter drones, DJI has recently introduced a new drone designed to be small, portable, and friendly to backpacks, arriving in the Mavic Air, a foldable camera drone that packs in a 4K Ultra HD camera and some neat technologies to not only capture better photos and videos, but make sure the camera does the work while not getting lost.
Powering the camera is a 12 megapixel sensor with High Dynamic Range (HDR) technology, with support for 4K video captured at 30 frames per second and a film-maker friendly 100 Megabits (Mbps).
If, however, you fancy a dose of slow motion and are hopeful to make your own Michael Bay-sequence slow motion scenes, the Mavic Air's camera can stop the motion down to 120 frames per second — because more frames at a faster rate actually results in smoother slow motion — provided you're willing to bring the video down to Full HD's 1080p.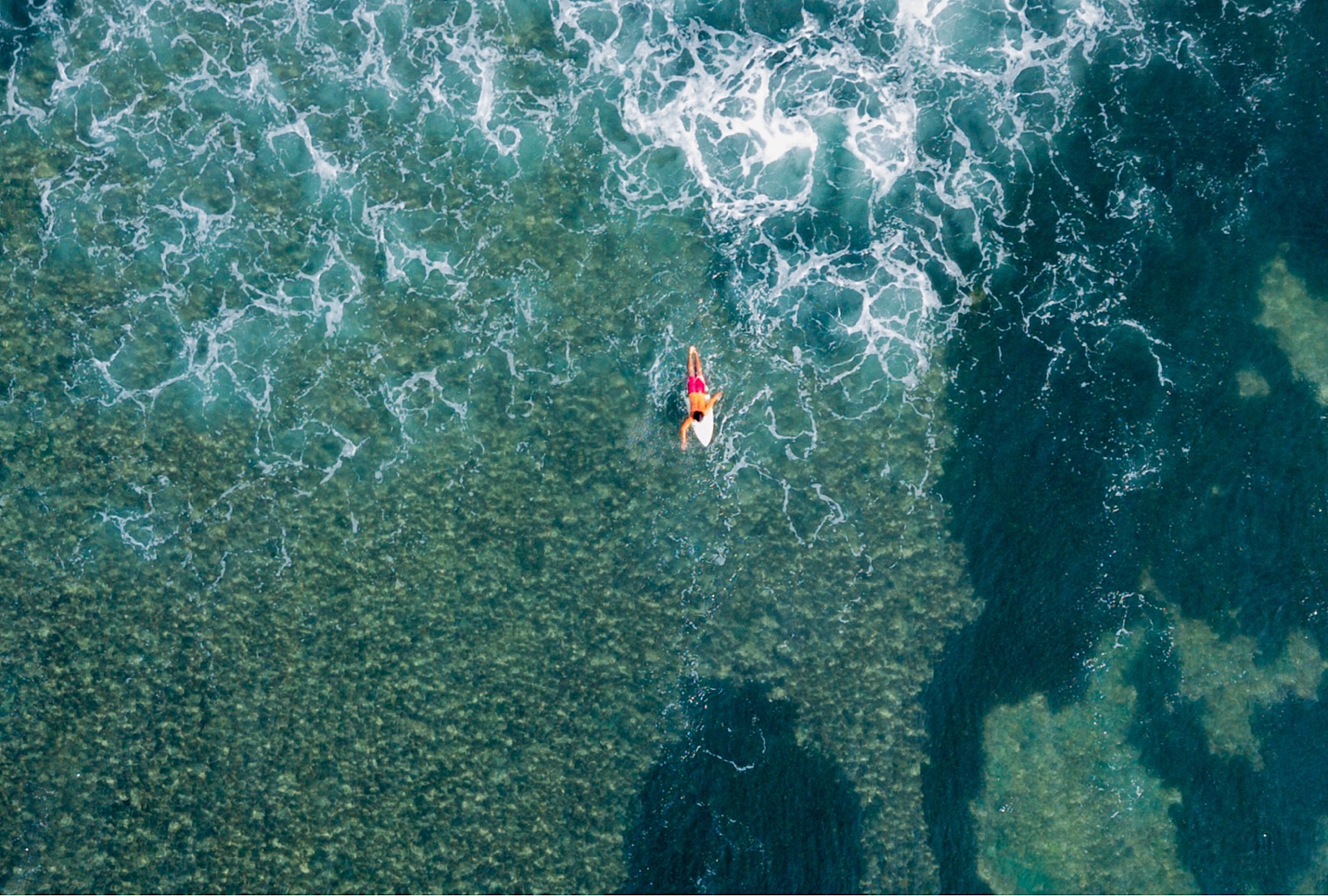 The camera has a good 8GB on storage on-board, too, making it ready to capture out of the box, though you can expand it with a microSD slot, something that will be useful if you plan to take advantage of the Mavic Air's panorama mode, which can capture and stitch a 32 megapixel panorama is sphere in one minute from 25 photos.
But while the camera is easily one of the most interesting parts, the ability to fly and track in such a small size is likely what will appeal to most people.
To do this, DJI's Mavic Air relies on its "ActiveTrack" smart flight mode technology to pick up on multiple subjects and fill the frame, sing its "SmartCapture" technology for artificial intelligence to control it simply by waving and making hand gestures at the camera that it knows to look for.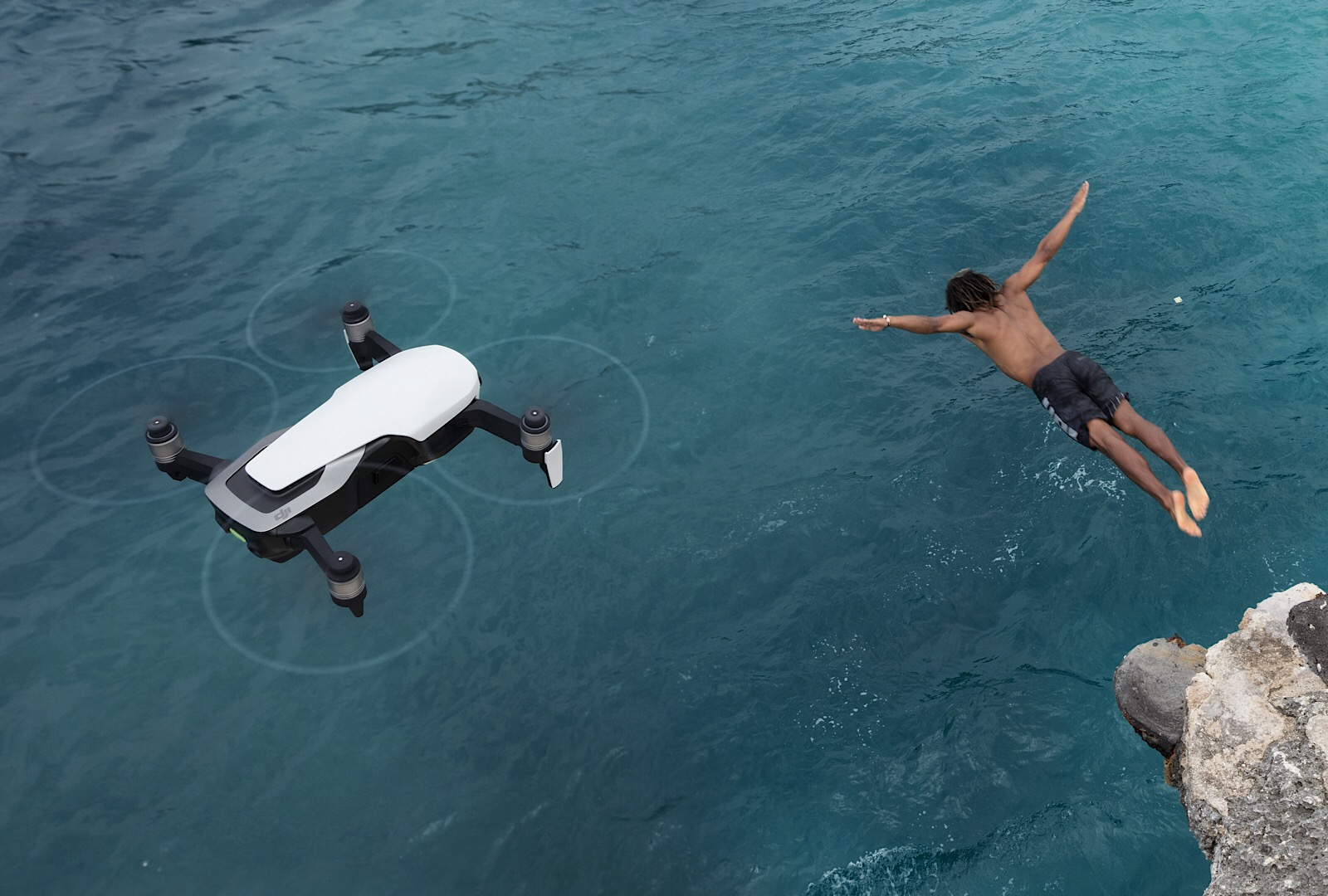 Algorithms and deep learning keep the Mavic Air up in the sky around you, as DJI's second-generation FlightAutonomy technology processes information from seven cameras and infrared sensors, developing a 3D maps of its surroundings to better understand where it's flying, while a newly developed Advanced Pilot Assistance System helps the tiny drone to work out where obstacles are and to avoid them in the course of flying.
And this is all packaged into a device that is small, foldable, and weighs less than some tablets, coming in at 430 grams, making it one of the smallest 4K drones you're likely to see, and the most portable that DJI has ever created.
"When DJI introduced the Mavic Pro, it reinvented what a consumer drone could be: powerful, yet portable, accessible, but advanced," said Roger Luo, President for DJI.
"Today, with the introduction of Mavic Air, we have pushed these attributes to the next level to create our best consumer drone yet," he said.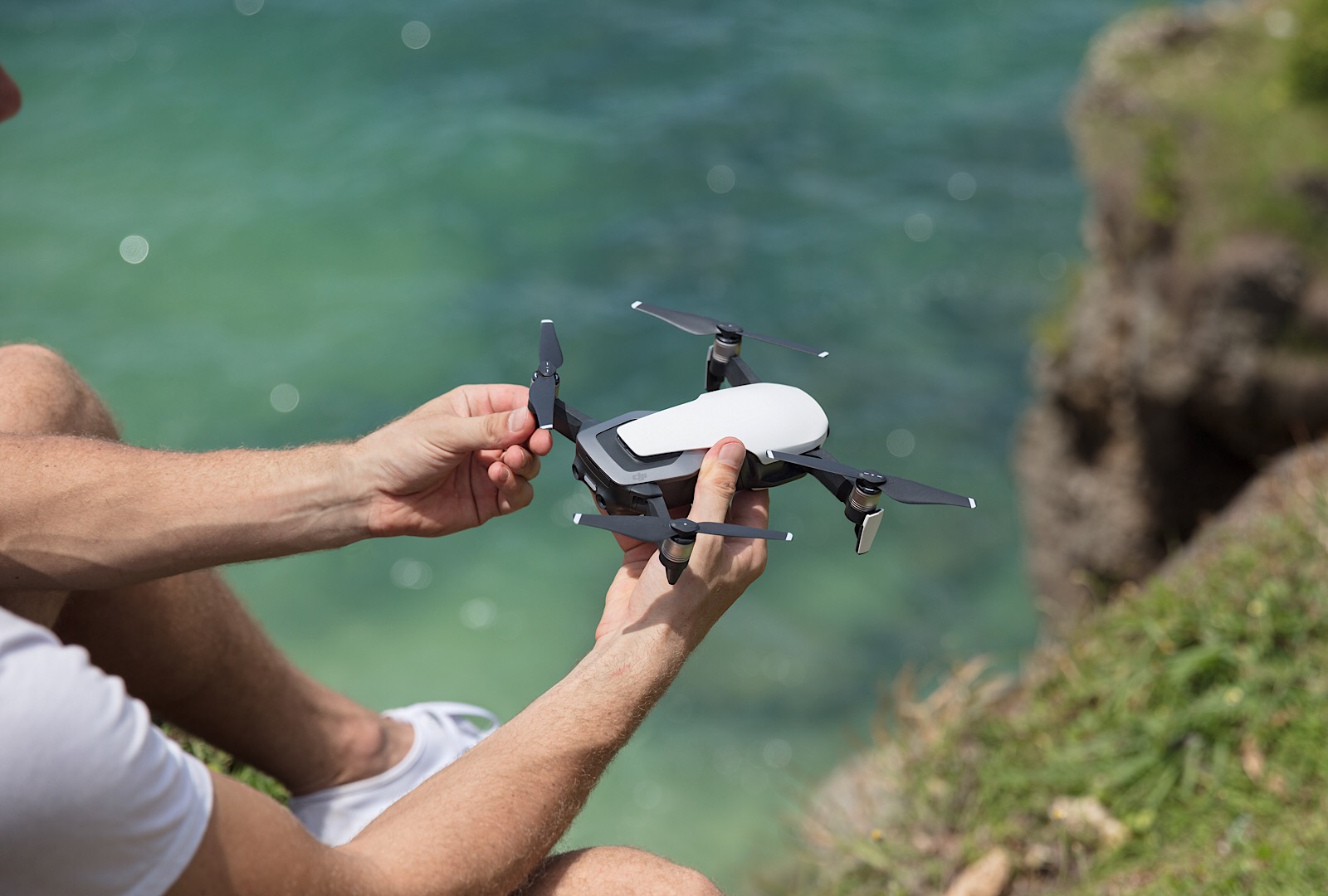 Your catch on this one is price, though given what's inside, it's hardly a catch and closer to being expected, with the DJI Mavic Air fitting a recommended retail price locally of $1299 with the drone, a battery, a remote control, case, four pairs of propellers, and two pairs of propeller guards.
A more expensive package will also be made available, delivering three batteries, a travel bag, six pairs of propellers, and a battery charging hub for a little more at $1599.
Regardless of the model you end up with, you'll find a flight time of up to 21 minutes with speeds of up to 68 kilometres per hour, making those flight videos more than just a simple snap and grab, and more something magical to capture you in the moment.
Now all that's needed is you have to do something worth capturing, but we're sure you can figure that part out.