We all have devices and these days we all have wireless networking, as Australia's standard is shared the world over. From this week, D-Link is going to try to improve wireless networking at home so that it keeps your home covered.
One of the biggest frustrations we hear from readers is WiFi: how do you make wireless networking at home more reliable, and how do you stretch it from one side of the house all the way to the other?
Homes may not even be that big for you to notice the problems, but if you live with more than two levels or your home stretches quite far back, you may experience WiFi issues as range runs out. It's a problem that more and more people are beginning to see, particularly those with families and large homes, as the device numbers increase and the distance we're using them on supersizes as well.
A couple of phones might work well near the phone and router, and if you take them into the TV room, they might be okay there as well, but what if you take them upstairs into a bedroom? What happens if you need to go out into the backyard and you want to stretch the WiFi out there, so you can read the news while soaking in the sun or stream some tunes?
Wireless range can be a huge problem, and it's one compounded by the sheer number of devices we all have, creating strain on networks.
One of the concepts seen as a solution to the WiFi issues at home is called "mesh networking", and basically creates a network from individual access points that not only help to hold each other up, but bolster each other by communicating to each other. Mesh networks aren't particularly new, and the Sonos multiroom audio system has relied on the technology for some time, but only in the past year or so has it been applied to wireless at home.
This week, D-Link is joining in on the effort to make your home WiFi better with its own take on mesh it calls Covr.
It's something we saw a preview of at CES earlier in the year, and it's now ready for Australian homes, delivering small Covr units that you set up around your home to create a blanket of network for the devices to talk to each other in.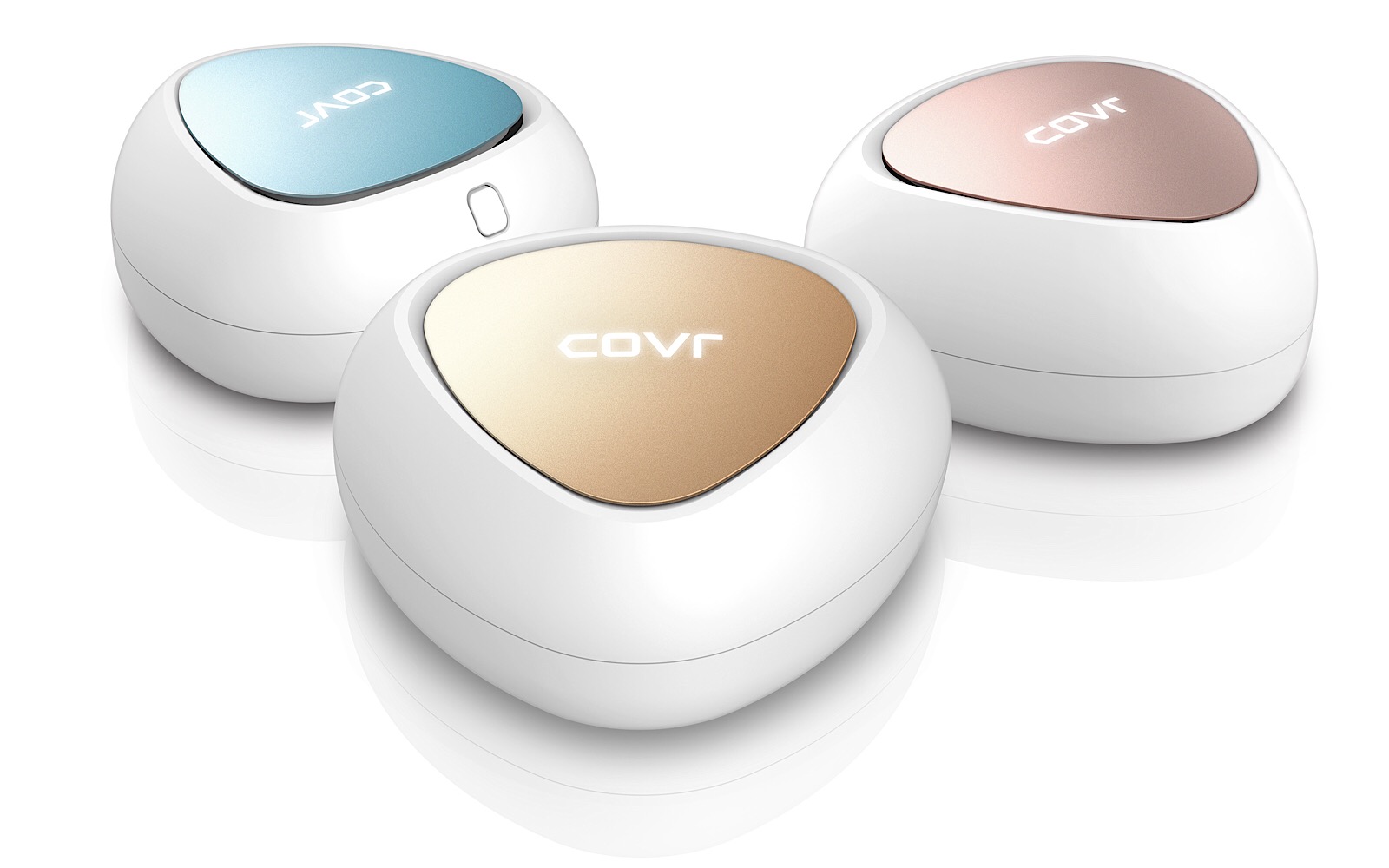 The Covr units include three in the box, allowing you to link them to an existing modem, and then set the whole thing up using your phone or tablet (or if you must, your computer). The system takes advantage of 802.11ac WiFi, and while it's not the fastest AC device — AC1200, with 1.2Gbps of speed per device — the idea here is to offer a total connection across the home, rather than a massive amount from one point.
"If you want seamless WiFi all around your home, then look no further than Covr," said Graeme Reardon, Managing Director of D-Link in Australia and New Zealand.
"Easy to install, yet brimming with smarts inside, this clever solution gives users a Multi-User MIMO mesh networking solution, making streaming on multiple devices all around the home a breeze," he said.
Multi-User MIMO (also known as MU-MIMO) is there to handle lots of devices almost as a traffic manager, and it's only one part of the package, with "smart roaming" and "smart steering" technology aimed at helping you satay on the network regardless of where you are, while the latter directs you to the right wireless band to keep the speed going.
You're still going to want a solid connection into the home — cable and NBN would be the suggestion — but the speed you have should be distributed across the home when the devices are set up properly around the home, almost like points in a fence surrounding it.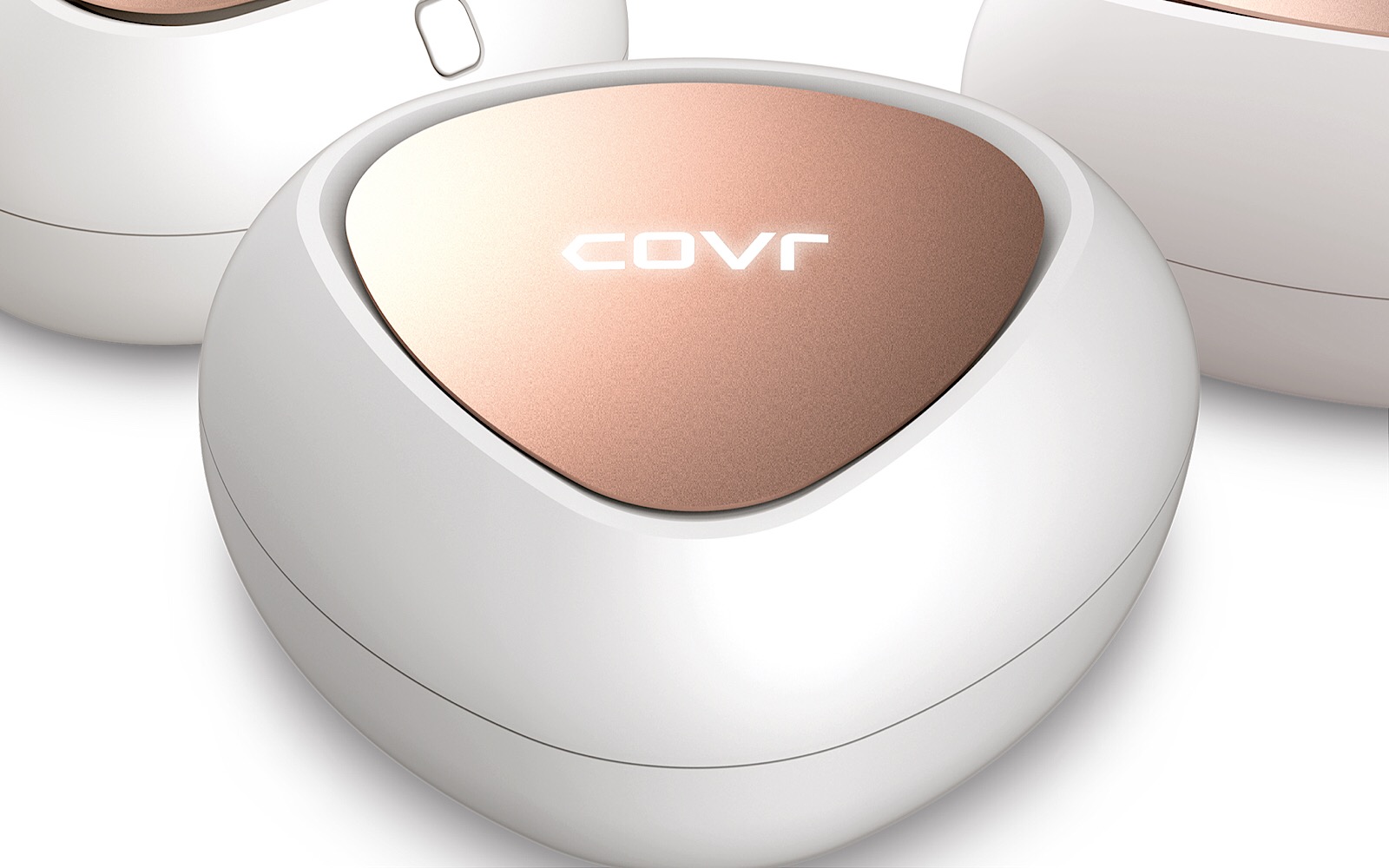 D-Link's approach isn't just about wireless networking, because wired is still here, with two Gigabit connections on each Covr unit, meaning one can be setup in the TV room to boost WiFi there, and keep devices like your smart TV or video game console wired to what is conceivably a gigabit connection.
Pricing for the Covr three unit set (COVR-C1203) is at $449.95, though we're checking with D-Link on how much individual Covr units are if you have to expand it.