Apple's next iPhone wasn't the only announcement made this week, with a new Watch on the way, too.
The big Apple announcement this week was clearly an iPhone or three, but it wasn't alone, because there's also a new wearable coming, too.
Specifically there's a new Apple Watch, as Series 3 is replaced by Series 4, and while you might expect it to be a minor update here and there, the upgrade feels a little more than cosmetic.
Yes, it's a yearly update, but the new Apple Watch feels a little more than that, retaining aspects of the softened-square design while improving quite a bit more.

While the shape is roughly the same, the design is a little softer and taller, with Apple calling it a "fundamental redesign". As such, the size has changed, from 38mm and 42mm to 40mm and 44mm, effectively offering more screen in a similar size and shape.
Apple has changed the material and design for some elements, such as the back using ceramic and sapphire crystal, while the digital crown on the side now includes haptic feedback to feel like an actual watch wheel with little incremental clicks.
That marginally bigger display offers a little more screen real estate, and while it doesn't quite have the near-frameless display of its iPhone XS cousin, it's a much slimmer bezel than the previous three versions of the Apple Watch.
But design is only one side of the Apple Watch Series 4, and much of the focus here is on health.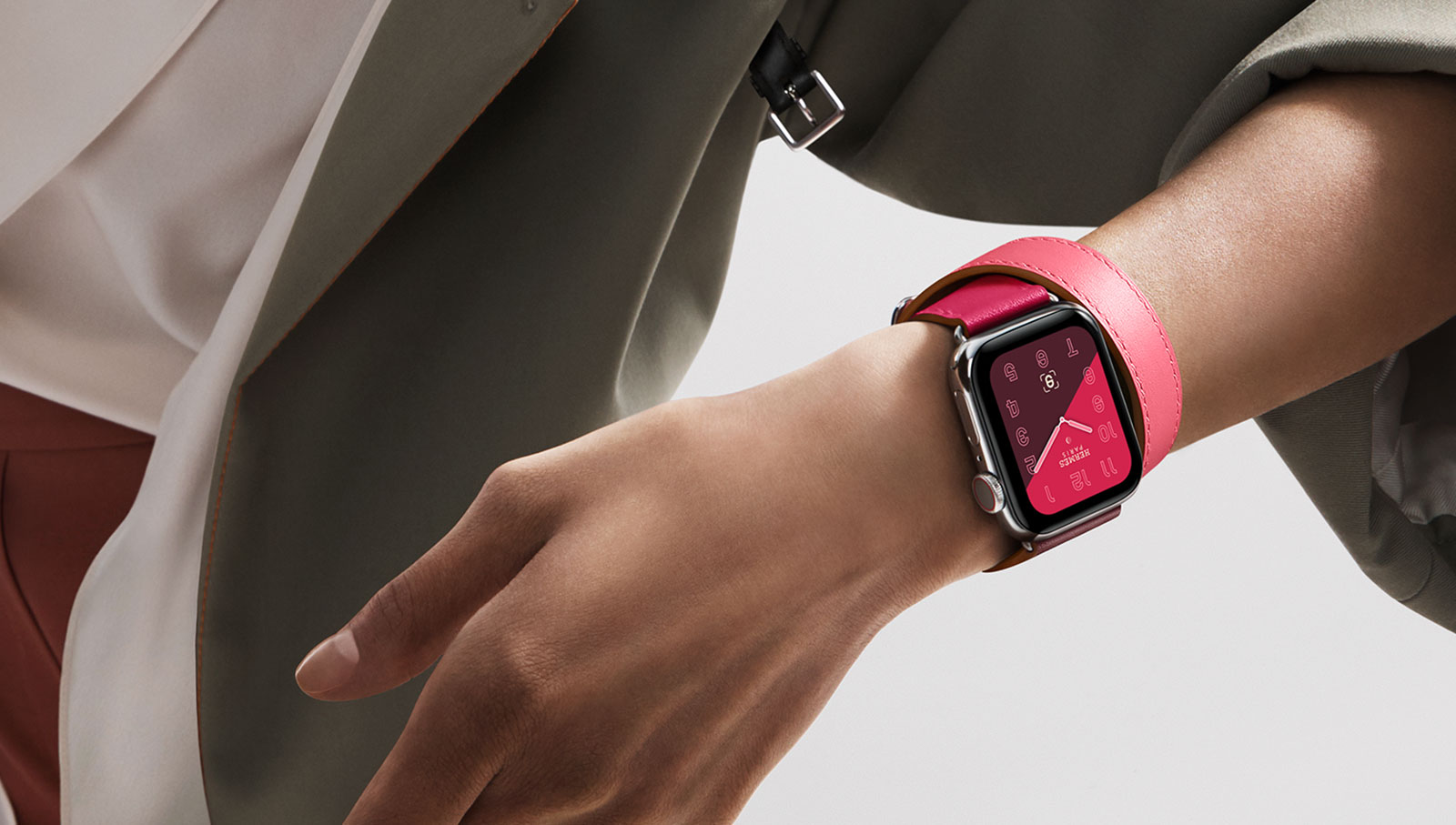 Last year's Series 3 model included an accelerometer, a compass, heart rate tracker, and water resistance, and that won't change, but will see an upgrade or two.
You'll find a second-generation heart sensor coming together with an electrical heart sensor, the latter of which will eventually work with an electrocardiogram app to work out whether your heart is beating normally or if there are signed of atrial fibrillation, which could lead to other issues.
Monitoring for signs of heart problems is one thing, but doing something about it is another, and Apple has thought of that, too. With the Apple Watch Series 4, Apple has improved the accelerometer to pick up on falls, using impact accelerator and wrist trajectory to work out whether a fall has occurred, and to initiate a call to emergency services if someone has fallen and can't activate a button to call for help.
That functionality is made for health monitoring, though it's distinct from fitness tracking, which has also been improved in the new edition of watchOS, and now supports more workout types and the ability to challenge other Apple Watch wearers in activity competitions.

"We're thrilled Apple Watch has become an essential part of peoples' lives," said Jeff Williams, Chief Operating Officer at Apple.
"The completely redesigned Apple Watch Series 4 continues to be an indispensable communication and fitness companion, and now with the addition of groundbreaking features, like fall detection and the first-ever ECG app offered directly to consumers, it also becomes an intelligent guardian for your health," he said.
While many of these features will see release in Australia as soon as the Apple Watch Series 4 is made available, at least one will not: the ECG.
In fact, the ECG app is only coming to America later this year, with other countries offering a bit of a question mark at this time.
We suspect that functionality will need to go through a bit of testing with the government, but when it does, Apple will have something no other consumer wearable maker has at this moment: the ability to track heart issues throughout the course of a regular day.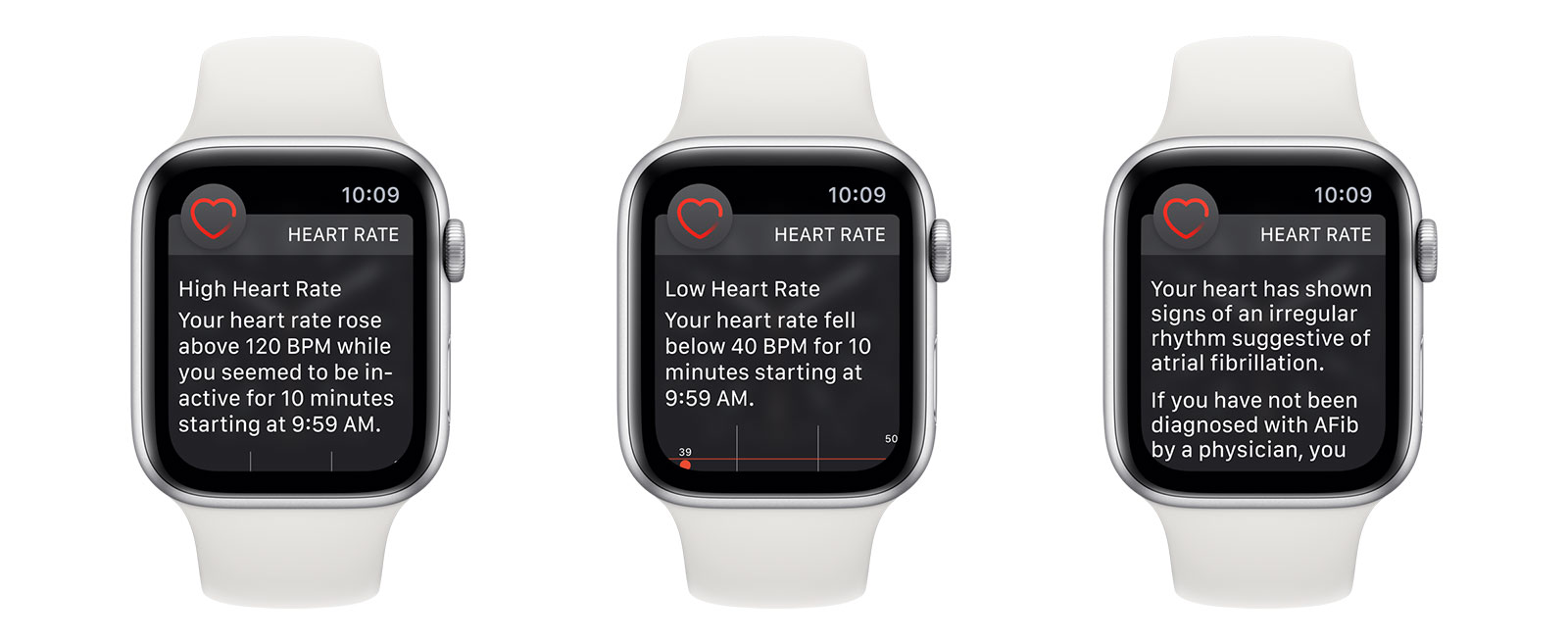 Everything else should be available on launch day, however, and that's close, too, with the Apple Watch Series 4 out in Australia on September 21 at a starting price of $599 for the GPS-equipped model, while a GPS and cellular model (in case you want to take calls and data without a phone) will cost extra, as will deluxe models in stainless steel and designed with Hermes.
If that's a little too pricey for you, another option will sit around in last year's Apple Watch Series 3, which retains the water resistance and much of the fitness technology found in 38mm and 42mm sizes, but starting at a lower price point: $399.