Not a fan of space grey, rose gold, or silver? No worries, because this week, Apple's new phones come in red, and it's a purchase that can make you feel a little better because it's partially for charity.
While the iPhone 8 may not have been the stand-out phone we wanted it to be last year (we would have liked two cameras), the 8 Plus was one of the best you can find. In fact, if you were struggling to choose between the high-priced iPhone X and its less expensive but still massive sibling, the 8 Plus was a solid alternative that didn't forgo the fingerprint button, handy if you still wanted it around.
But what if the choice was made difficult because you didn't like the colours? After all, not everyone likes silver, gold, or a grey that edges so close to silver, it may as well be called "dark silver" rather than "space grey"?
This week, metallic red is joining the iPhones, and as the iPhone 8 and iPhone 8 Plus connect with the (RED) campaign, something Apple has been working with for years, building special editions of its products in red and donating a portion of the processed to charity to help fun HIV and AIDS programs around the world.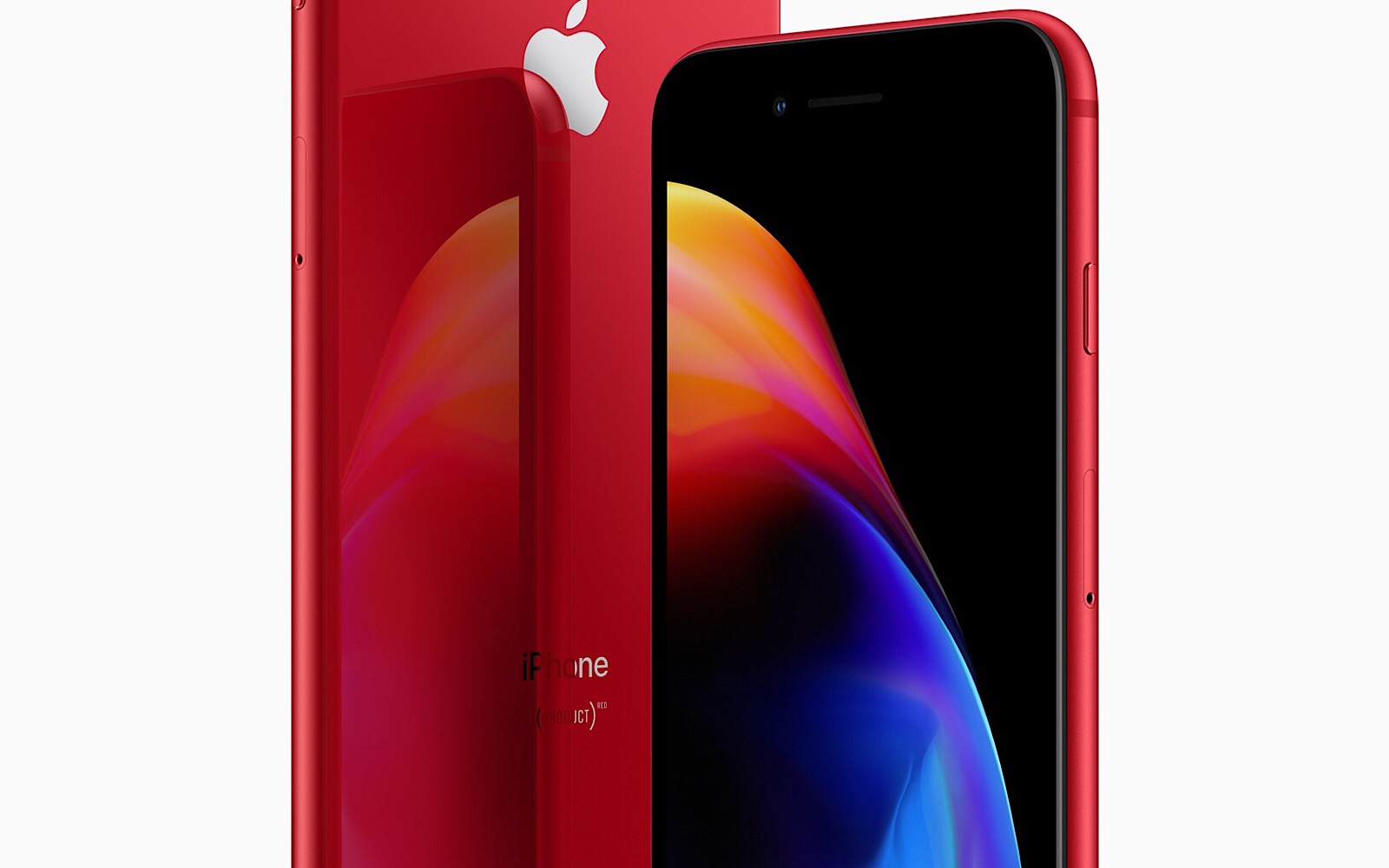 Outside of Apple, companies like Vespa, Mophie, Beats, Le Creuset, and Blunt Umbrellas have made products for the (RED) campaign, which donates a portion to charity. For Apple, its contributions have led to a good $160 million USD of donations since it joined the effort back in 2006.
Since then, we've seen numerous iPods get the (RED) treatment, which generally means a red casing unlike that of standard Apple metallic sheens, and this time, it's the iPhoner 8 and 8 Plus that are seeing the finish.
"This special edition (PRODUCT)RED iPhone features a stunning red and black colour combination and also offers customers the opportunity to make an impact in fighting the spread of HIV and AIDS," said Greg Joswiak, Vice President of Product Marketing at Apple.
As for the phones, nothing about them has actually changed. It's still the same glass backed iPhone 8 and iPhone 8 Plus we checked out last year, just available in red.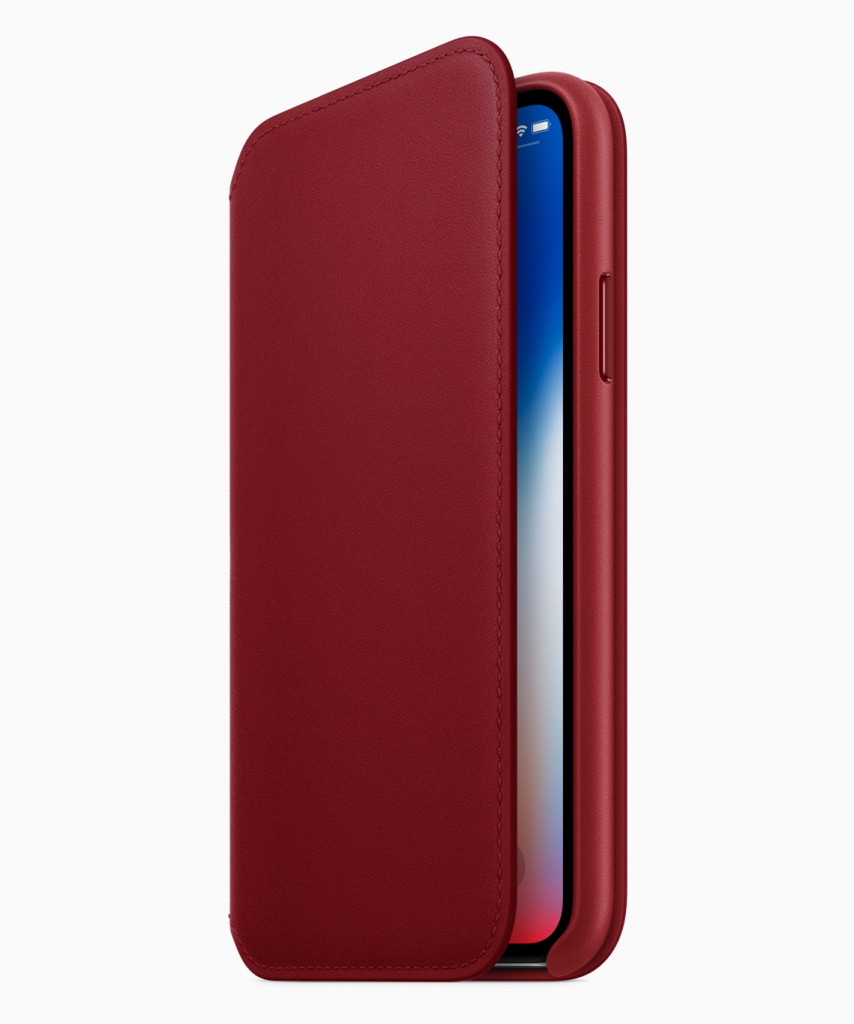 Strangely, the more luxurious iPhone X hasn't been made in red for the occasion, though Apple is introducing an iPhone X Leather Folio in red, which will get the same (RED) treatment, meaning a portion of its proceeds will go to charity.
In fact, it will join a few other random bits and bobs, or should we say beats and bobs, with (RED) variants of the Beats Solo3 wireless headphones, as well as accessories for the iPhone, iPad, and Apple Watch, and yep, that likely means straps.
As for availability and pricing, you'll find the iPhone X (RED) Leather Folio for $145 in stores this week with those bits and bobs, while the special edition iPhones available from their regular RRPs, meaning $1079 for the 64GB iPhone 8 and $1229 for the starting price of the iPhone 8 Plus, though 256GB variants will be made. Both special editions will go into order stage after 10.30 PM Sydney time on April 10, and then shipping that Friday.
Alternatively, if you're happy with the iPhone 8 or 8 Plus you presently have, Apple will have (RED) iPhone cases. Surely a much less expensive option to consider at $69, and one that still donates to the cause.