Lego's Duplo serves as a great entry to teach kids about the joy of building things, and even the joy of Lego. And now it even has a few stories that can be read courtesy of Amazon's Alexa.
My daughter just turned one, and she received her first bit of Lego, a Tangled Duplo set complete with a little Maximus horse she now carries around. It was a joyous moment where we ignored the label on the box that declared the kit was for kids two and higher, and one where only a week before she passed the first year mark, started what we suspect will be a lifelong love affair with Lego, like so many of us did.
Lego has changed a lot over the years, too. What was once merely cute colourful bricks that could be stacked on each other to create the biggest and chunkiest products from your imagination has expanded to connect with movie licenses, with comic franchises, and with its own intellectual property to create something else. Lego is its own thing more than ever, and thanks to the TV shows and films it has spawned, it can tell its own stories.
You still need an imagination to go with LEGO, but fortunately, kids have that in abundance. With stackable blocks and minifig people, they can tell stories like no other, creating scenes and animating them with their minds, and showing them to their parents and friends, because that's what kids do.
But technology can help here as well, and this week, Lego is helping smaller kids get in on the story telling with the entry stage of Lego that is Duplo, connecting with Amazon's Alexa to tell the stories that Duplo sets may be trying to convey.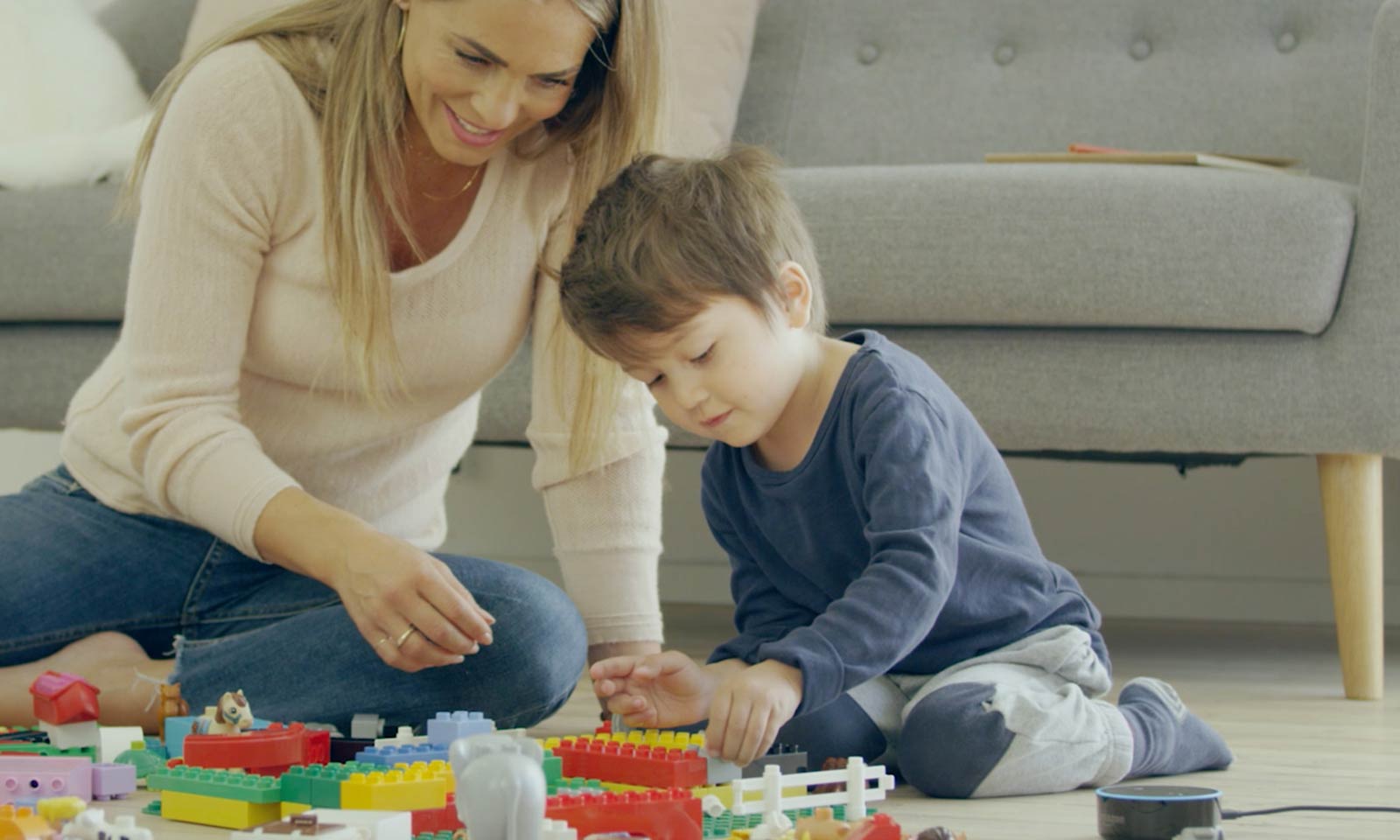 It's yet another skill that can be added to Amazon's Alexa, with devices like the Echo and Echo Dot able to connect kids with the Lego Duplo sets they might have received.
Packaged as part of Lego Duplo Stories, it's an interactive storytelling experience that gets kids building without the manual, and with a voice on the side, even involving some of the lessons that help teach kids something, such as learning numbers and colours, or just being a little more creative.
"In our increasingly connected homes, smart speakers are now changing how we play together," said James Poulter, Head of Emerging Platforms and Partnerships for Lego.
"The new Lego Duplo Stories Alexa skill brings together physical play with interactive audio content, allowing preschool kids and the adults in their lives to build stories and creations together," he said.
There are ten stories in the Alexa Duplo connection, working with LEGO playsets to let kids play with trucks, cars, boats, planes, and trains, as well as a few animals in the Duple block series. As far as we can tell, you don't necessarily need the Duplo sets to play, but given that connection is kind of the whole point to this Alexa addition, we suspect it will make more sense when used together, so probably best to keep that in mind.