Ever wondered if film could truly be digital? A unique concept on how that would work is in the crowd funding state. Would you spend money on digital film?
There have been some crazy attempts to make film digital over the years, when all people wanted was a good digital camera. We have plenty of great digital cameras, but that hasn't stopped people from making digital Polaroids with printers built into the back of the camera, or even cameras that were basically just portable scanners made to emulate the cheap-camera experience.
Yashica is this week adding one more to the mix, as it tries to find a cute middle ground to reinvent film for the digital medium, and that starts by making digital film canisters that change the way a camera takes pictures.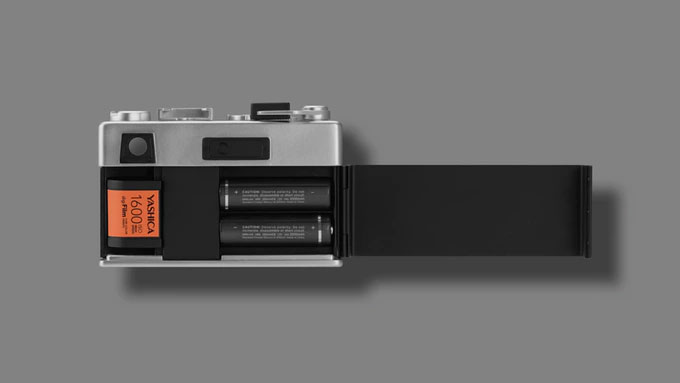 A product that has started on Kickstarter (and has already beaten its target with over a month to go), the Y35 is Yashica's take on how a digital camera would interpret a film camera's method of use, and there have to be a few changes for that.
For one, there's no screen on the back. You shoot what you want and then go back and check it out. This isn't shooting blindly, but rather capturing images the way it used to be, with a viewfinder and without the ability to see what you've shot and correct it. "Shoot now, chimp later," photographers would say (chimping is the act of looking at a camera's LCD and going "ooo").
There's also a big change to the inside of the camera, with it taking "DigiFilm", which are basically small canisters designed to look like film rolls that act in much the same way to change the look and feel of what you capture.
Think of these as customised film emulation modes that turn on the moment you pop them in, providing 35mm formats for ISO200 and a standard colour balance, ISO400 for a nice high contrast black and white, ISO1600 for low-light photography, or ISO200 for 6×6 square 120 format emulation.
All images are captured on a camera with 14 megapixels, so regardless of which digital film canister you pop in, it will only grab in 14 megapixels, and it stores to an SD card, while the camera is powered by two AA batteries.
Overall, it's a cute idea made for folks who wish capturing in digital was a little more tactile, and more like that of film. This writer (Pickr's editor) comes from that background, and still has an assortment of film cameras, as do many people.
That said, as neat as the idea of film emulation is from a cartridge, Yashica's DigiFilm Y35 comes off as more of a gimmicky nod to yesteryear, and we're not sure if it would be much better than the camera in your phone. Yashica may be known for older cameras, but digital cameras aren't part of its history, and so this one makes us unsure.
Fortunately the cost isn't too dramatic, so if you like the idea of the gimmick, you'll find it over at Kickstarter with a cost of between $142 USD for the camera and one digital film cartridge or $171 USD for the entire set, with the expected delivery date of April next year (2018).
We're probably going to wait, simply because we like to see image quality before we spend on cameras, even if this would make a cute little camera for teaching kids the way it used to be, you know, back in the good ol' days.