One of the best features of Samsung's Galaxy TabPro S is on its way to more computers, and provided you're using a recent Samsung phone, you're good to go.
Even though Windows 10 was launched two years ago, one of its best features is hardly used by manufacturers. Called "Windows Hello", it's a login system that uses a part of your body to let you in, be it your face or fingerprints.
Samsung incorporated the technology in last year's Galaxy TabPro S, relying on the fingerprint sensor found in its Galaxy smartphones to let you in, leveraging technology you may already own.
That was a win for Samsung phone owners, but there was a catch: you had to have the TabPro S in order to use the Galaxy fingerprint login technology for Windows, which Samsung called "Flow".
But there was hope on the horizon: earlier this year, Samsung sent word through its support system that it would likely be rolling out the feature to all Windows computers through an update.
And here we are a few months later, and Samsung has made good on its promise, rolling out support for Samsung Flow once the latest Windows 10 update for the Creators Edition has been installed.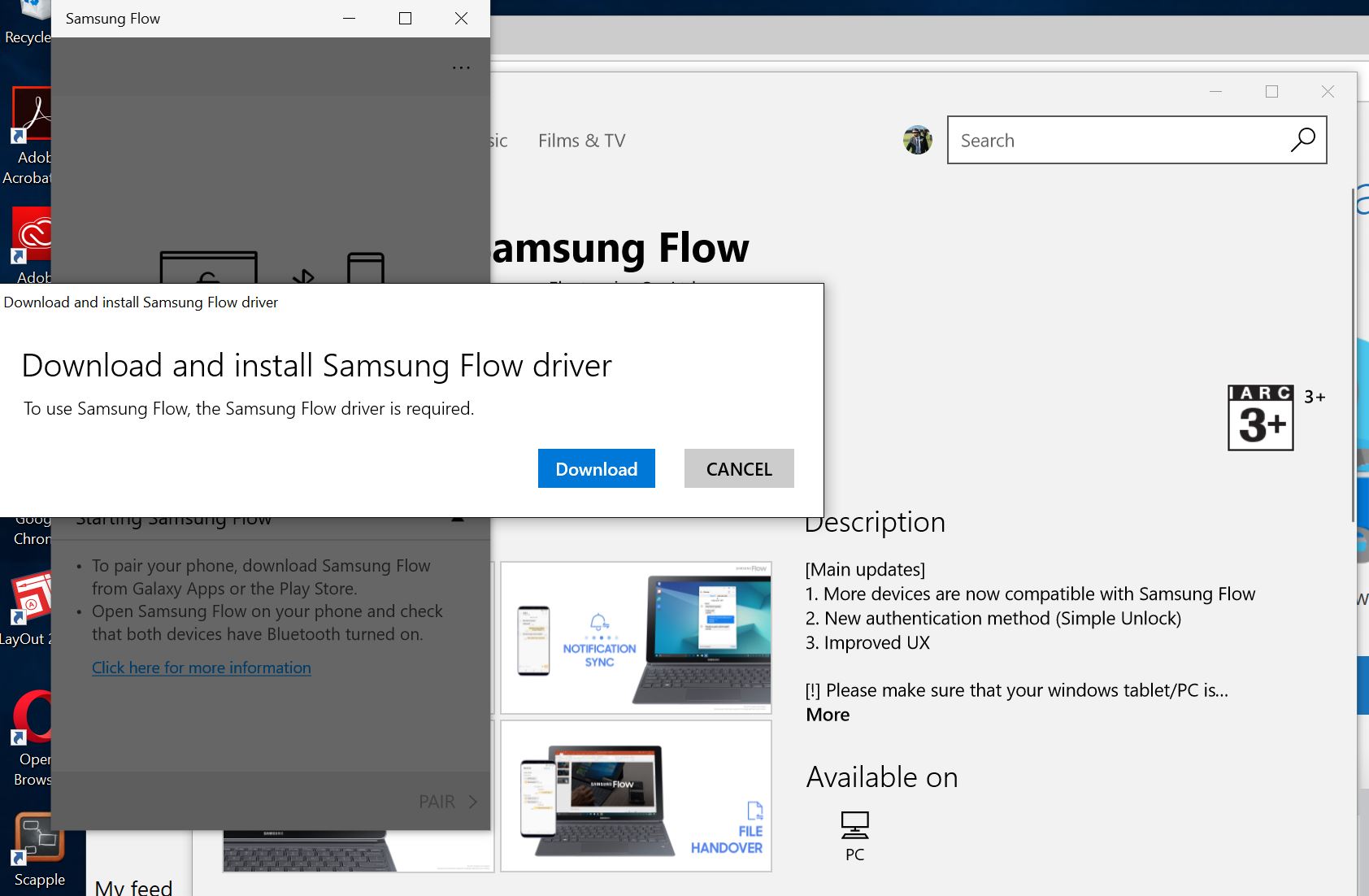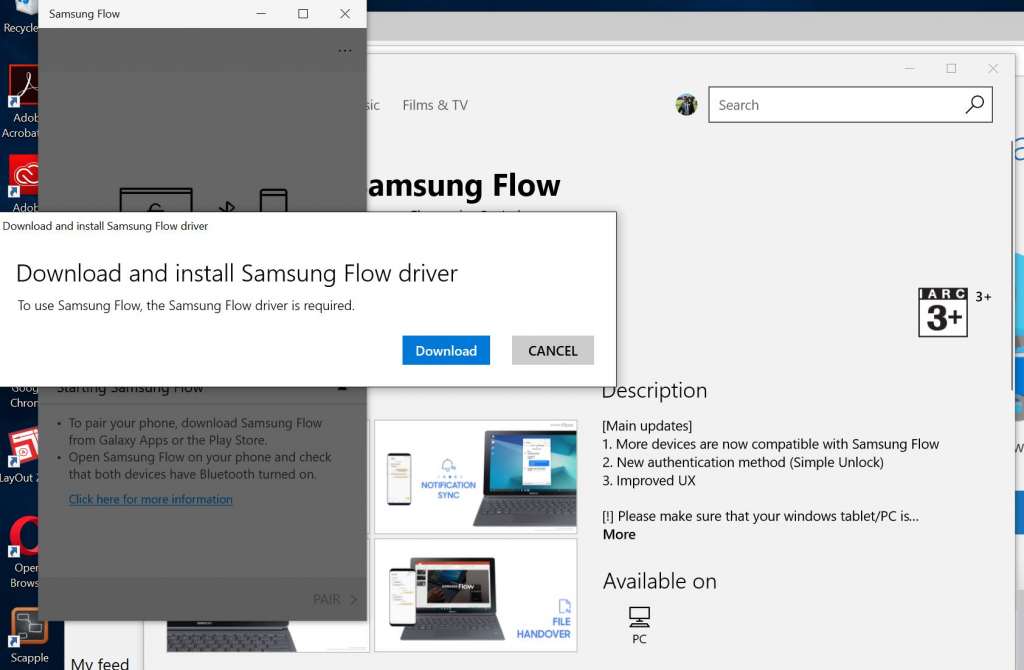 To make this work, you'll need a recent Windows 10 tablet or laptop with Bluetooth and a "Trusted Platform Module", a feature that should be found on quite a few laptops and tablets in the past few years.
You'll also want a recent Samsung Galaxy smartphone, and anything from the Galaxy S6 onwards that was a flagship should be compatible, including the Galaxy S6, S6 Edge, S6 Edge+, Note 5, S7, S7 Edge, and the new S8 and S8+, because that's the fingerprint sensor you'll be using to log in.
Once you have both, you'll want to head to your Windows updates and make sure you get the latest updates, including the Windows 10 Creators update if you haven't already, and then head to the Windows app store and get Samsung Flow downloaded and installed.
From there, it's a pretty simple process of just following the directions, installing the right drivers and installing the Samsung Flow app on your Android phone, if you haven't already.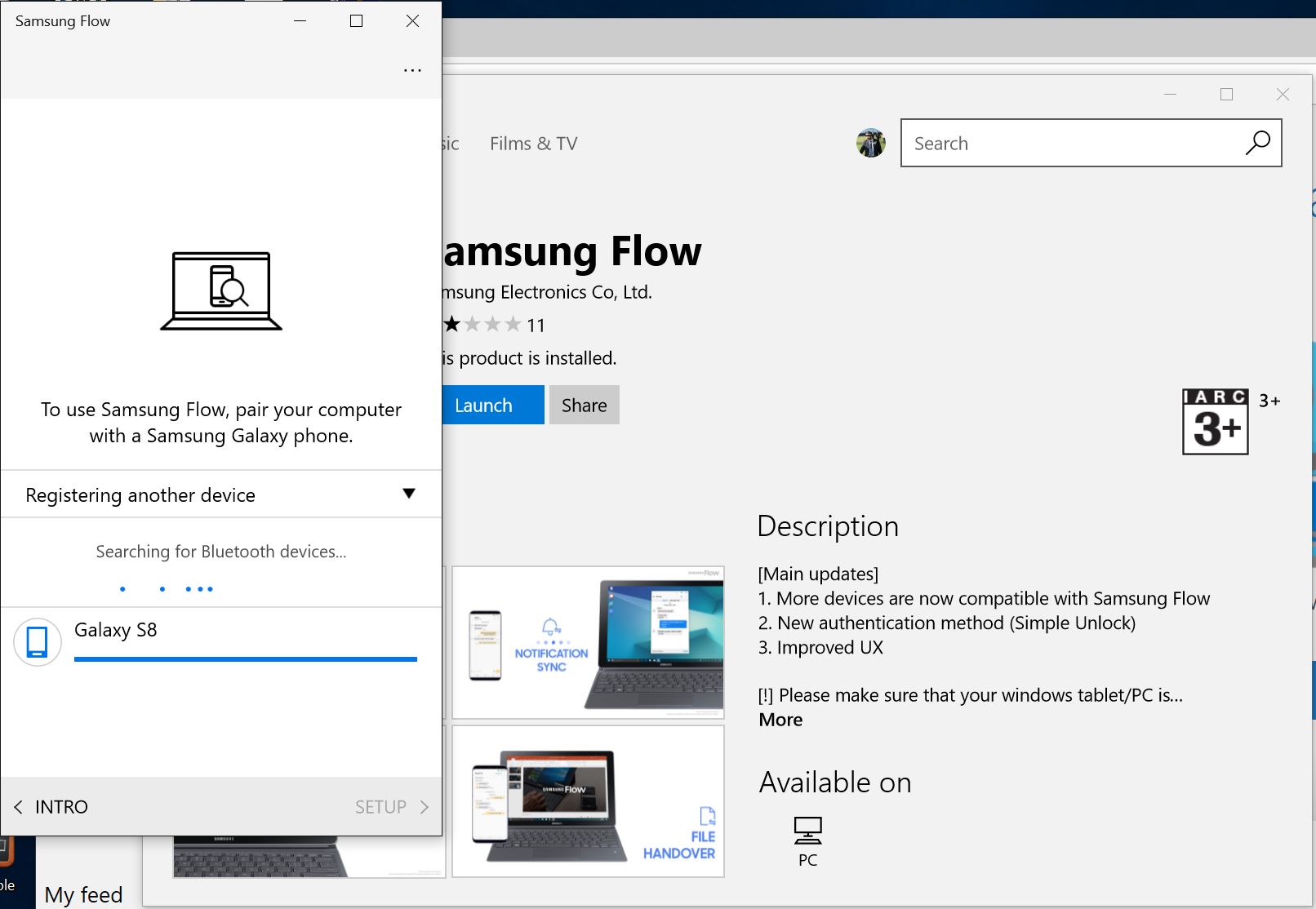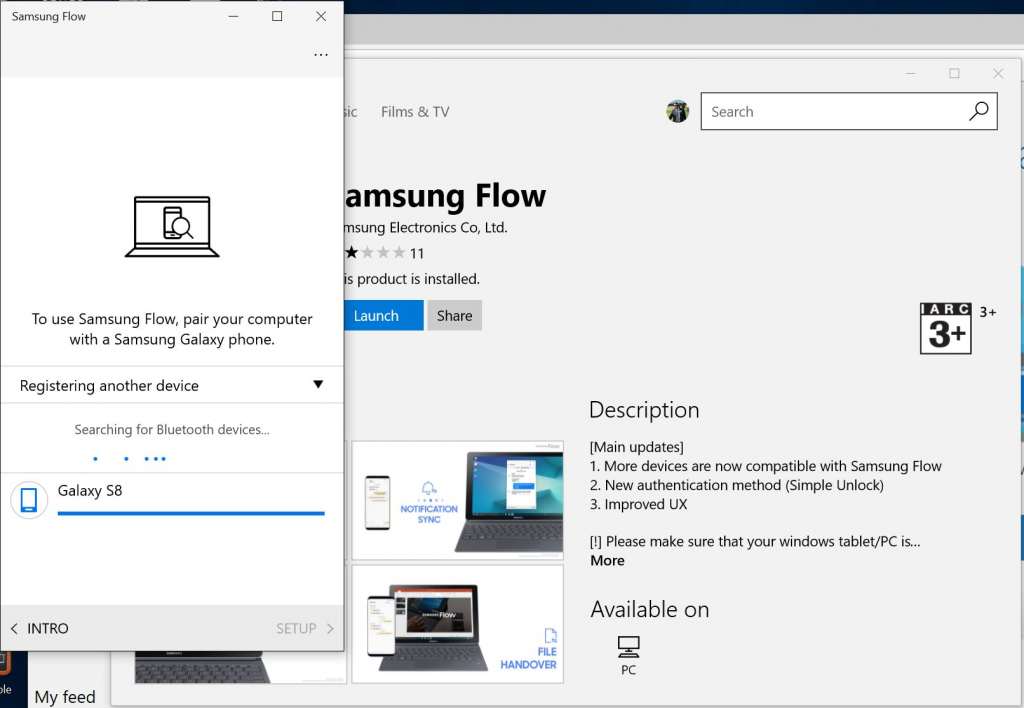 With that all done, however, you'll be able to log into your Windows computer using the Galaxy smartphone, simply holding your finger over the fingerprint sensor and essentially switching on Windows Hello for a computer that may not normally support it.
And if you own a recent Samsung phone and a Hello-less Windows computer, that's a real win, since the technology hasn't made its way to many computers, and isn't there on some devices, including that of Microsoft's Surface 3.
If an easy login is what you're after and you have both, Samsung Flow is worth a try.