One of the coolest features for Windows 10 has hardly been realised: Windows Hello, the biometric security using a camera to map your face is barely available on anything.
There for only the most expensive of computers, and even missing on some of these, it's a feature that allows you to login without a password by using a part of your body — your face — as that automatically recognised visual password.
But unless you own or are considering buying a Surface Pro 4 or Surface Book, it's next to impossible to find in a laptop.
Samsung had a solution for this when it launched the Galaxy TabPro S last year, and it worked provided you also had a Samsung phone, using the fingerprint technology on your phone to talk to the security on your tablet.
Now the company is rolling out that security feature to more than the laptop made by Samsung, and that's exciting.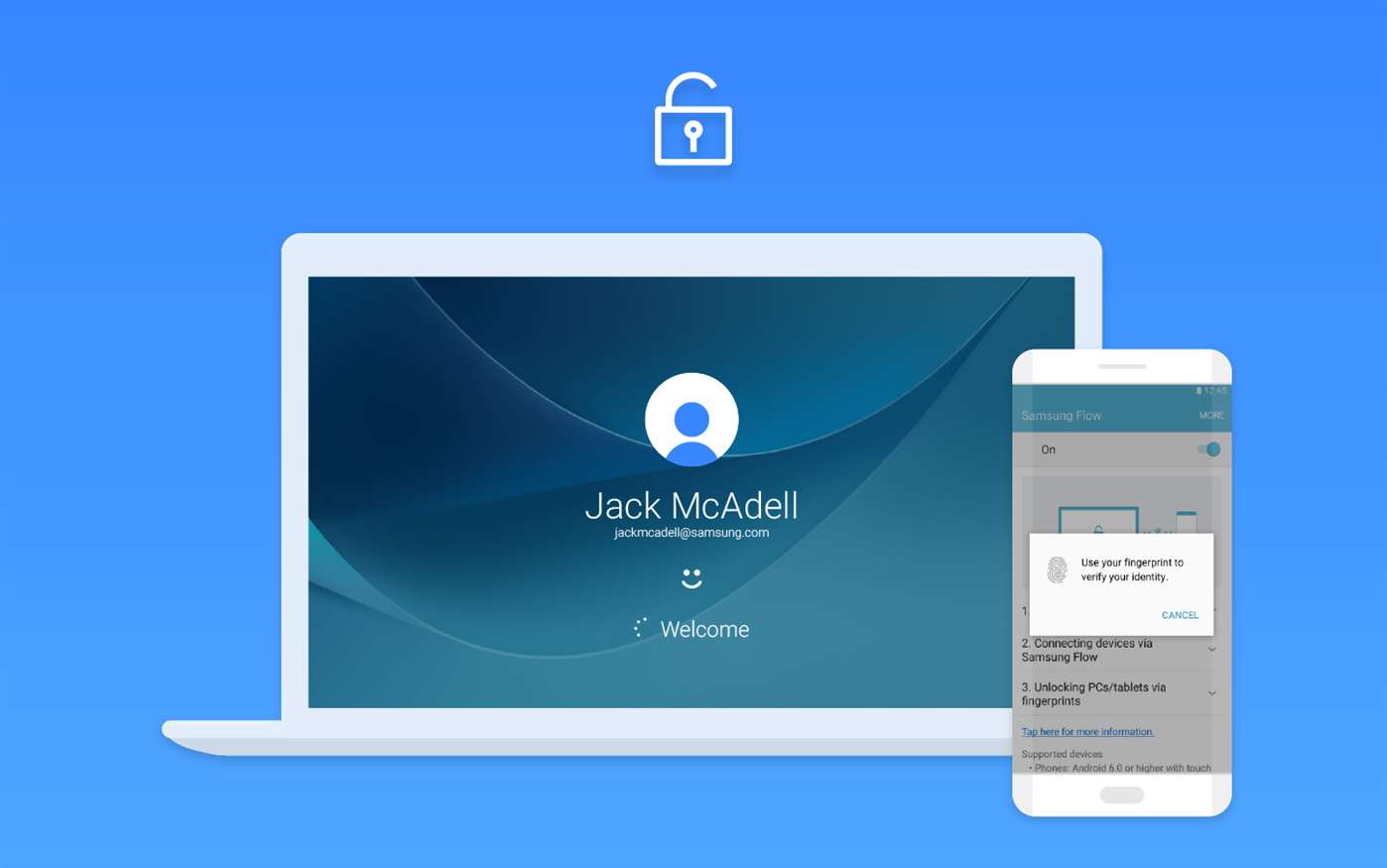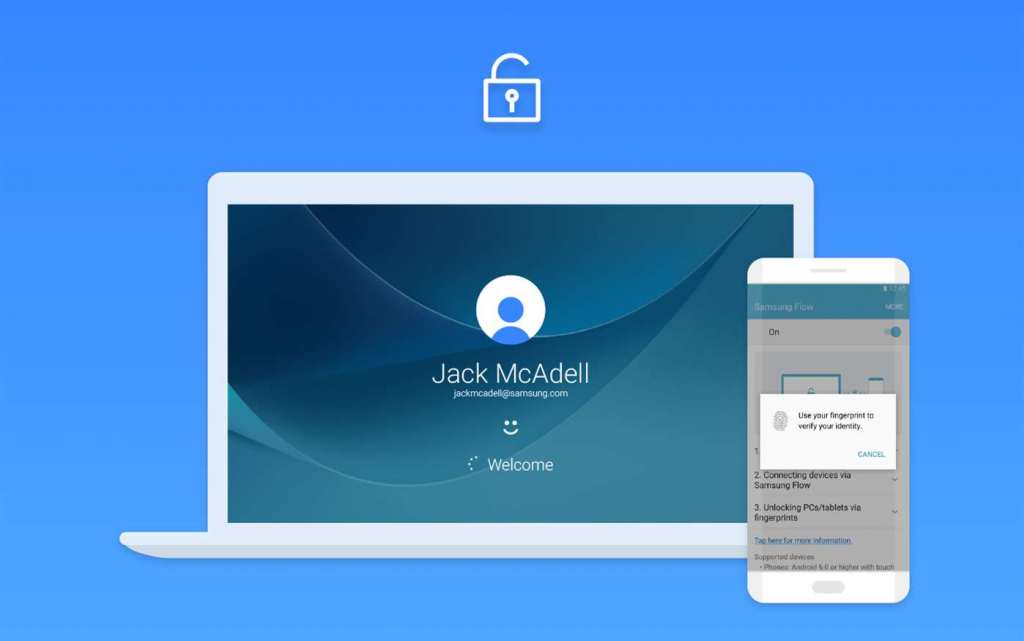 According to news from SamMobile, a support query from someone trying to install the necessary Samsung Flow software to make the fingerprint technology work has been answered with advice that it would be supported for "all Windows 10 PCs" from the next major update on Windows 10, estimated by early April.
That's potentially good news for Windows 10 tablet and laptop owners keen to get a burst of fingerprint security for their machines, because if they own a Samsung phone, they may just be able to get that working.
Previously, the technology has only offered compatibility for Samsung's TabPro S, a tablet that arrived with a keyboard built into its case, making it very much like a Surface competitor, but with a design and build more like that of a Samsung phone, with the hardware specs not far off Apple's super-slim MacBook.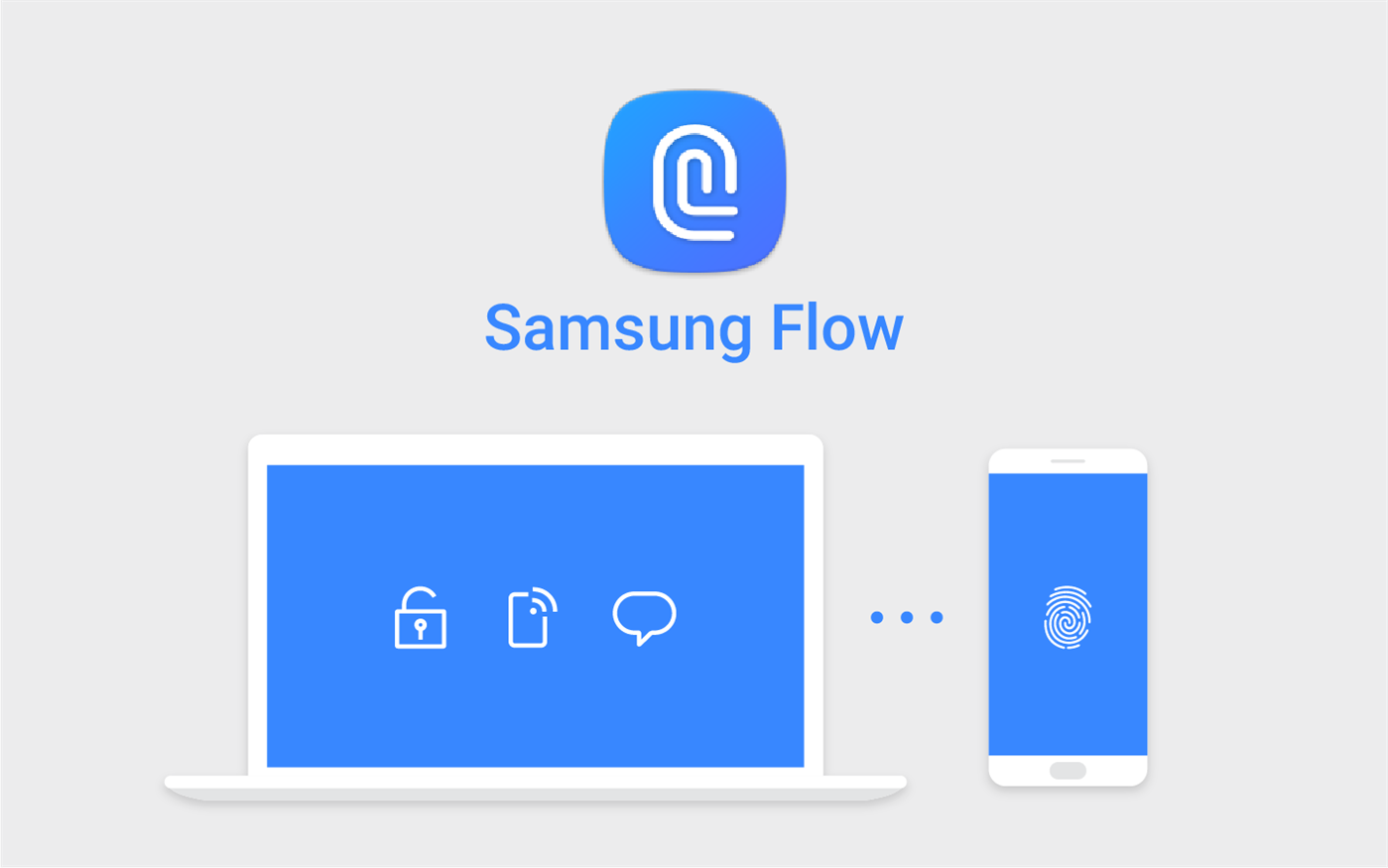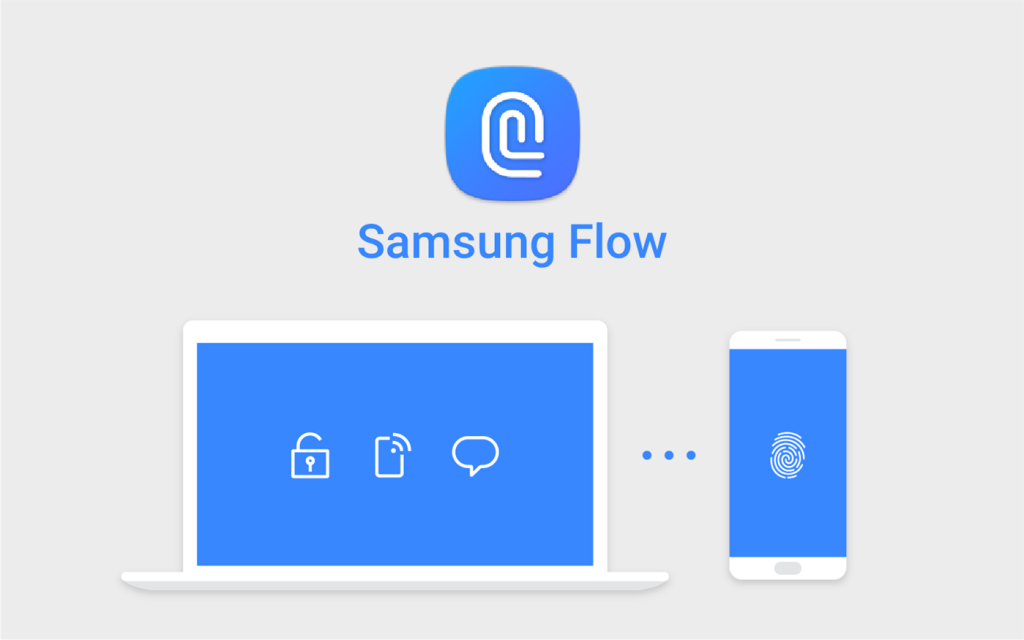 Its login procedure — Samsung Flow — was seen in the beginning as one of the better features of the device, as you merely needed to have your phone nearby and wireless modes of Bluetooth and Near-Field Communication (NFC) switched on, and a fingerprint press of that home button on the Samsung phone would log you in.
Flow was easily one of the features that we wished would have supported more Windows platforms, and with this news, it very well may.
A quick glance at the Google Play Store listing tells us that Samsung's Flow will still likely only work for Samsung phones, blocking out every other device we have from install, but within the next few months, at least it will work with Windows computers not made by Samsung, too.
Now it doesn't really matter if PC makers don't jump on board with the visual login, because if you have a supported phone with this type of technology on-board, you can go around them.
Source: SamMobile