Graphics tablets are about drawing, and drawing without paper, but the latest tablet from Wacom is about drawing with either.
We've seen some pretty interesting collaborations from Wacom over the past few years, whether it's the initial tablet technology that was used in the first Microsoft Surface pens, the stylus technology found in the Samsung Galaxy Note range, but you rarely get to see these shifted over to the PC side of things.
This year, though, one of the company's other collaborations is seeing release in a separate product, as the dual-use digital tablet and drawing paper tablet found in Lenovo's YogaBook makes its way to a separate Wacom product that anyone with a PC or Mac will be able to use.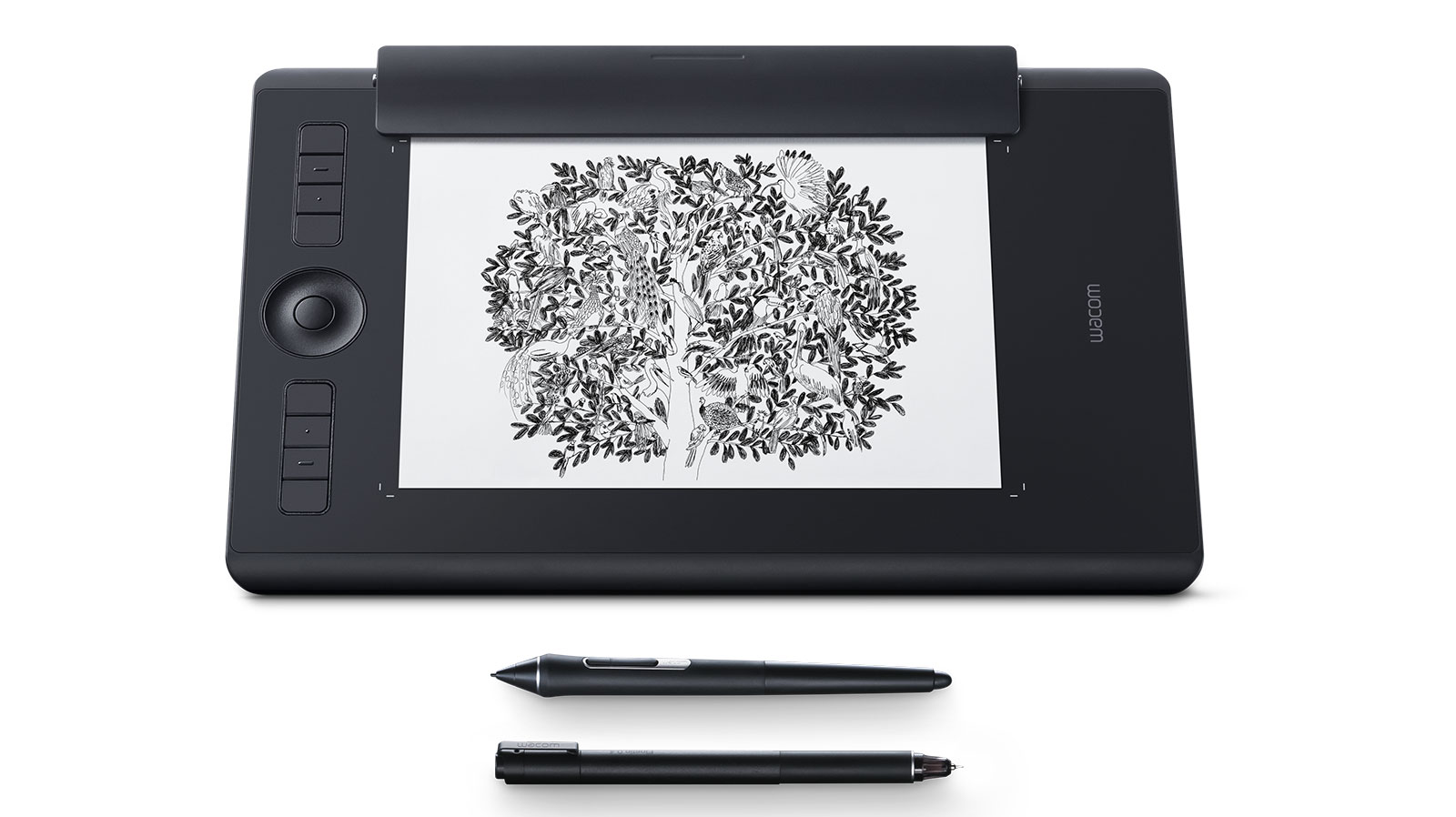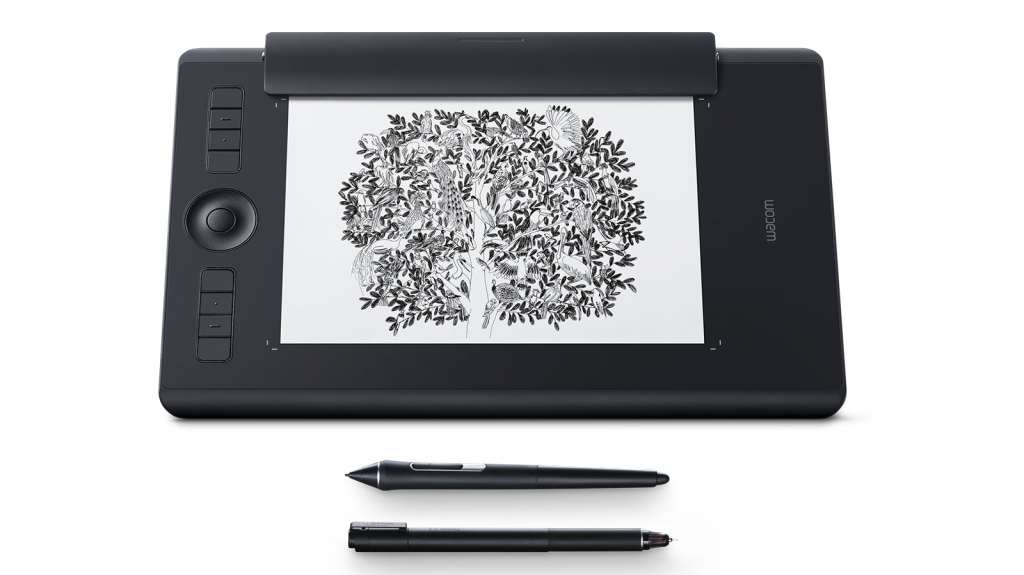 The product is called the Intuos Pro Paper Edition, and it's a variation of a Wacom tablet that includes support for real paper.
Much like Lenovo's YogaBook, the tablet will allow you to grab paper and use a Wacom stylus that uses an actual pen tip instead of a blunt stylus tip, drawing on real life on a either a medium (8×5 inches) or large (12×8 inches) tablet as you would in real life, with the real art available to you on the paper and the digital art translated to the screen, as vectors are captured for the various drawing applications.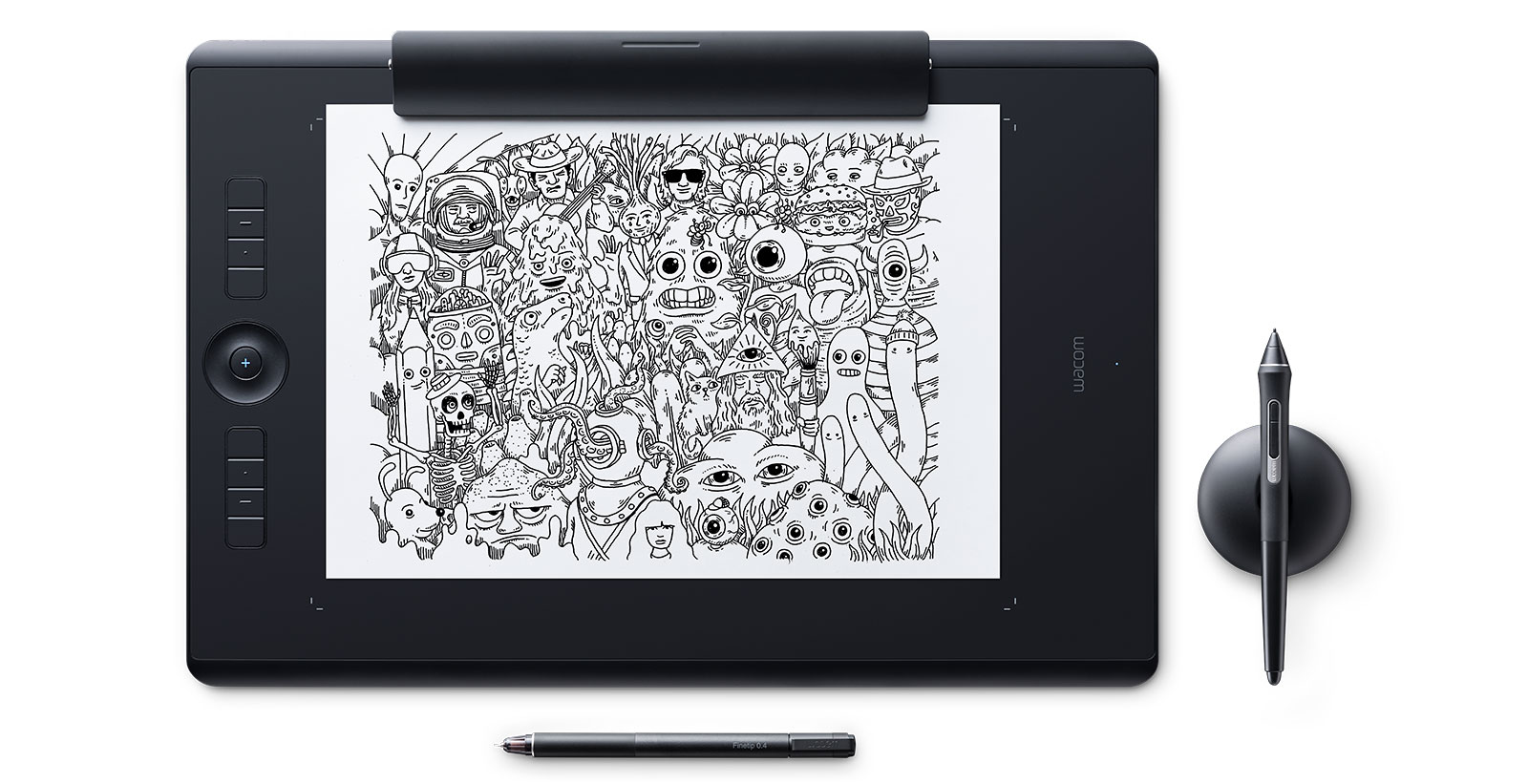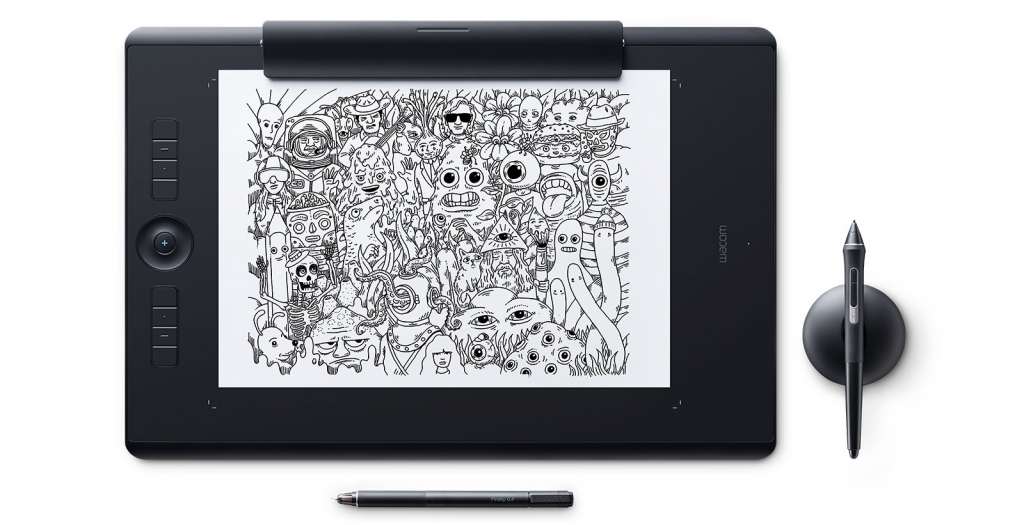 You're not just limited to using a pen, that said, as the Intuos Pro Paper Edition is built as the paper-friendly edition of another new tablet, the Intuos Pro, a slim tablet encased in anodised aluminium with a smaller footprint, eight customisable "ExpressKeys", a control ring, and multi-touch support.
They both also include Wacom's new Pro Pen 2, a digital stylus that includes 8192 levels of pressure sensitivity, four times the previous amount, offering a more pen-like experience, but without the paper.
"We know it's challenging to bring ideas to life when the tools lack the ability to easily unlock the potential of creative minds," said Masahiko Yamada, CEO of Wacom.
"That is what the new Intuos Pro does. It offers a way to start the creative process by adapting to any workflow so users feel empowered as they dare to build a more creative world."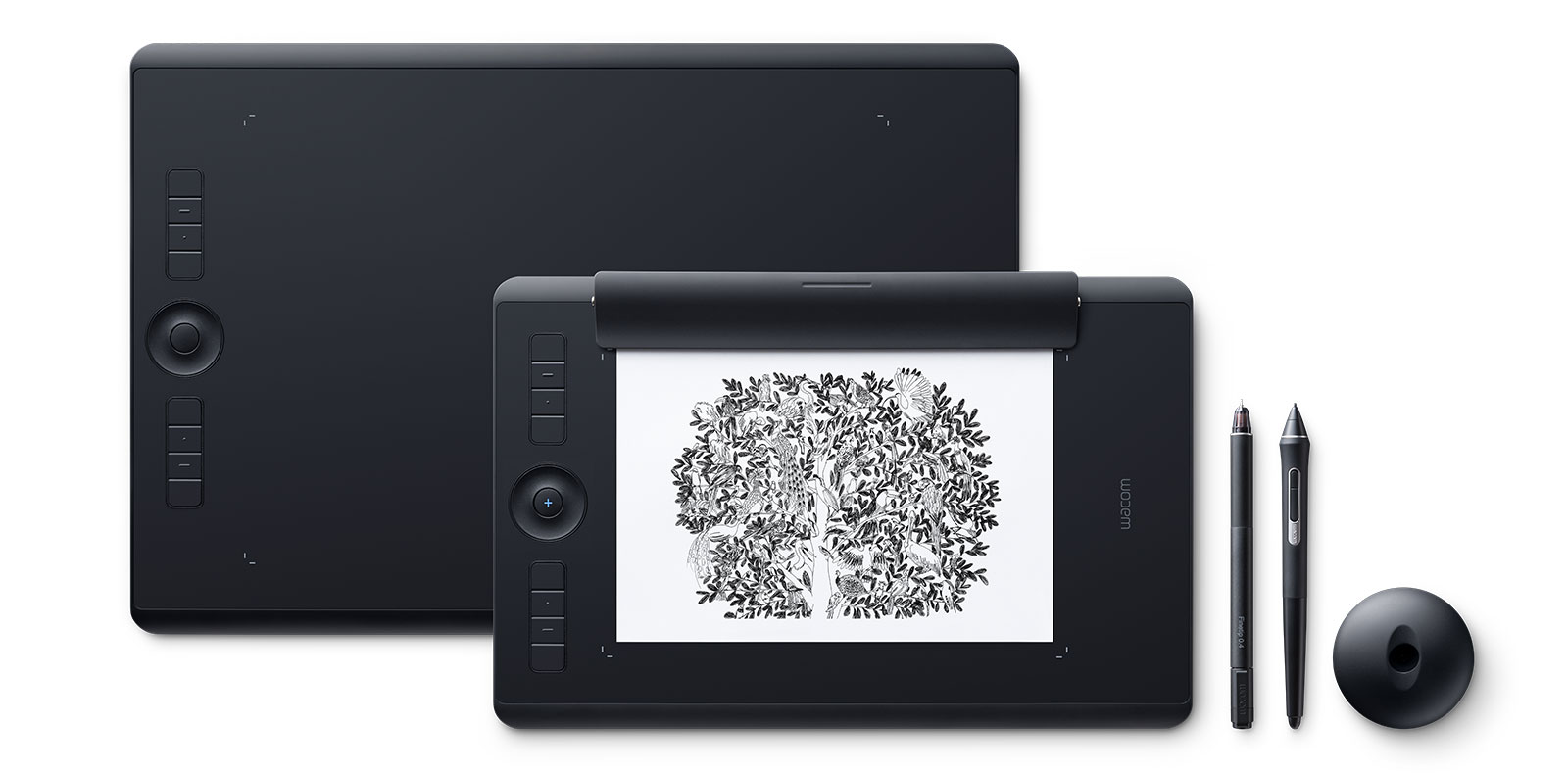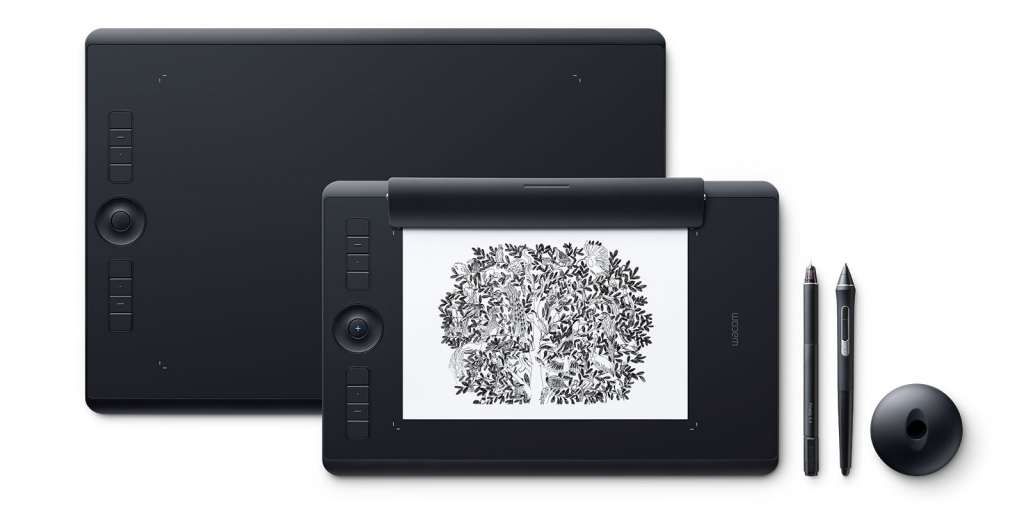 Both edition of the tablet are available now, unusual for products announced at CES, with the medium and large Wacom Intuos Pro available for $499 and $699 respectively, while the Intuos Pro Paper Edition — the model you can use with paper — will cost an extra $50, sitting at $549 and $769 for the medium and large editions, respectively.
We're checking with Wacom to find out whether the standard Intuos Pro can be upgraded to the Paper model later on by purchasing the paper-pen and paper clip that are included with the Paper Edition and will update this article accordingly.