Net woes got you down? No worries, because Telstra's answer to Aussie connection issues is about 4G as much as it is the landline.
It doesn't matter which ISP you have, there's a good chance you've had some pretty frustrating net access at points.
Call it a pain point of living, broadband access isn't always the reliable always-on service it should be, and there are moments when it just fails. You'll call up your internet company or ping them on their online discussion boards, and angrily ask "what happened to my internet", and if you're lucky, you may even get a response.
The internet going down is worse if you're in a transition point, because if you've been told you have to go to NBN or you're planning to switch over to ADSL or Cable (from one or the other, possibly because the NBN is taking its sweet time to arrive), you have to wait for days without the web.
In a time when internet access is more or less a right and necessity than it is a luxury, that can be a huge problem, and so understandably, many of us turn to our phones and their connection to the online world.
But this can be a little problematic not just for phone bills, but also for the rest of the hardware in your home.
Telstra has been working on a fix, however, and is launching this week an Aussie-first concept that brings fixed broadband services together with a 4G mobile router to switch you over to the Telstra mobile network when things go awry and stop working, or even while you wait for a landline to switch on.
Launched as the Telstra Gateway Frontier, it's a hybrid WiFi modem router, packing in the technology needed to connect ADSL, Cable, and NBN, while also including 4G access that can switch you over to Telstra's 4G network when the landline connection cuts out.
"Many customers have told us being without a home broadband service for even one hour is disruptive so we are introducing a solution that enables them to stay connected to the things they love to do online within minutes of plugging their home gateway in," said Stuart Bird, Executive Director of Home and Business Products at Telstra.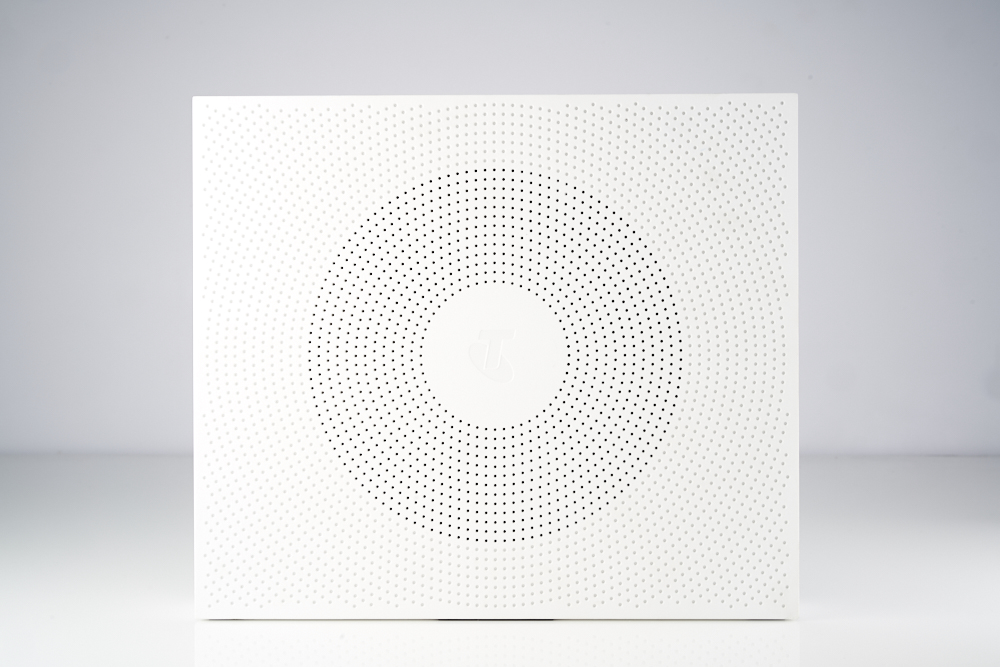 It does need to be mentioned that Telstra's concept for a modem router that can switch over to 4G isn't entirely new, and many modem routers have supported 4G dongles for quite some time.
But Telstra's take on it in this way we haven't seen before, as it's not every day you see a modem router that handles every type of internet connection that can be served up with the 4G dongle built inside the modem and a way of automatically switching over when something goes down.
"By bringing together the best of our mobile and home networks, families can be confident we will keep them connected so they can continue to access entertainment, work from home and keep in touch online. And as our customers adopt more smart home technologies, staying online becomes even more integral as households connect to services such as remote monitoring, in-home voice assistants and home automation," said Bird.
Telstra's Gateway Frontier modem does come with one catch, and it's not the one that requires you to be on Telstra's landline internet network, as that's more a requirement than a catch.
Rather, the 4G internet connection you'll get access to isn't the blazingly fast net connection you might think it is. Instead, it's just enough to let you keep enjoying Netflix and doing work, but not much more, with 6 megabits down and 1 megabit up (6/1Mbps). That's lower than what most people will find on both Cable and the NBN, but anywhere from standard to less than what ADSL2+ subscribers will see.
At least you won't be hamstrung with wireless activity, with the Gateway Frontier including a 4×4 antenna configuration for 802.11ac WiFi, which means four that send out and four that receive, making for a boost in transmission especially compared to the entry-level gateways telcos and ISPs normally give to customers.
Telstra's Gateway Frontier will be available to all Telstra customers on ADSL, Cable, and the National Broadband Network on either a 24 month plan or outright, with pricing ranging from $216 outright when it goes on sale to $9 per month for two years.