Home security is a pretty big deal at the moment, and whether you're keeping guard with automatic lights or cameras, you need something. Why not have both?
Your door isn't the only place people try to get a peek into your life, with the side of your home, the garage, and other places not the usual walk-in place.
Fortunately, a gadget being shown at CES not only is designed to keep you informed, but also to throw the intruder off guard with light, and lots of it.
A recent player to the security market in Australia is showing off something new over in Las Vegas that it plans to release locally in due time, with Ring adding to its doorbell security camera with a floodlight that has a camera built into it also.
It may not have the most imaginative name in the world, but Ring's Floodlight Cam (yes, that's its name) offers a Full HD video camera sitting in between two bright LED floodlights able to pick up on outdoor motion in a 270 degree field of view and blast light into its face, whoever happens to be getting too close to your property, kicking the camera into gear and capturing video just like Ring's doorbell does.
In fact, just like the Ring Video Doorbell, the communication between who is being watched isn't passive, but rather an interactive two-way communication, with a loud speaker built into the Floodlight able to let you talk to the target of the camera.
And if that doesn't throw them enough of a curve, the 110 decibel siren will, with a massively loud scream from the speaker's system working with a pulsating light, telling everyone in the neighbourhood to look here because someone is trying to do something dodgy.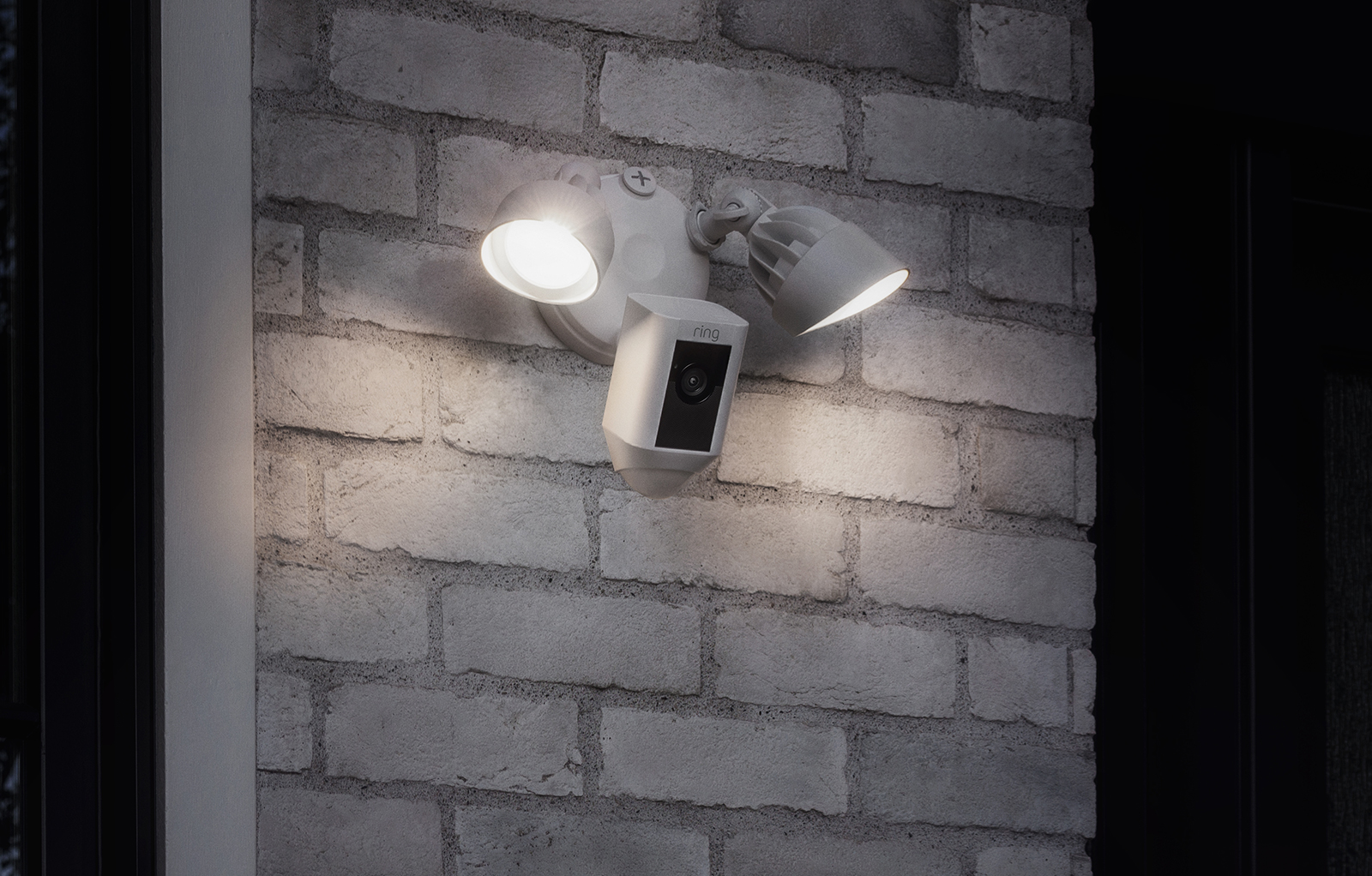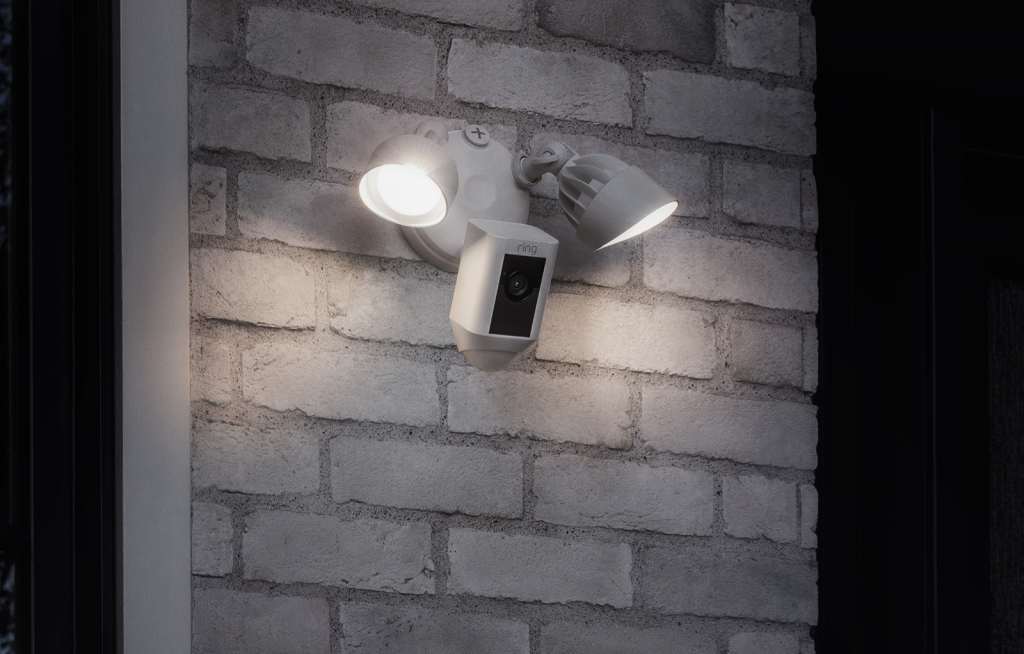 Like the existing Ring devices, the detectable motion zones are all customisable and can be scheduled to be switched on and off, ideal if you don't happen to want bright LEDs flashed in your eyes as you go to park the car.
Unlike the Ring Doorbell, the Floodlight Cam requires mains power, with this one needing to be hard-wired in, losing out on one of our favourite features of the Doorbell when we reviewed it last year: USB chargeable power.
Given the volume of light and the fact that you probably shouldn't be getting up on a ladder to constantly recharge a floodlight, we totally understand why this is mains power only.
Still, it's one of those things worth knowing about, and if you live somewhere without a floodlight or need permission before you get something installed, make sure to take this into account.
Outside of that, it's the same solid camera smarts, with live view tracking able to let you log on and watch the action as it happens, with the Ring app informing you when something happens.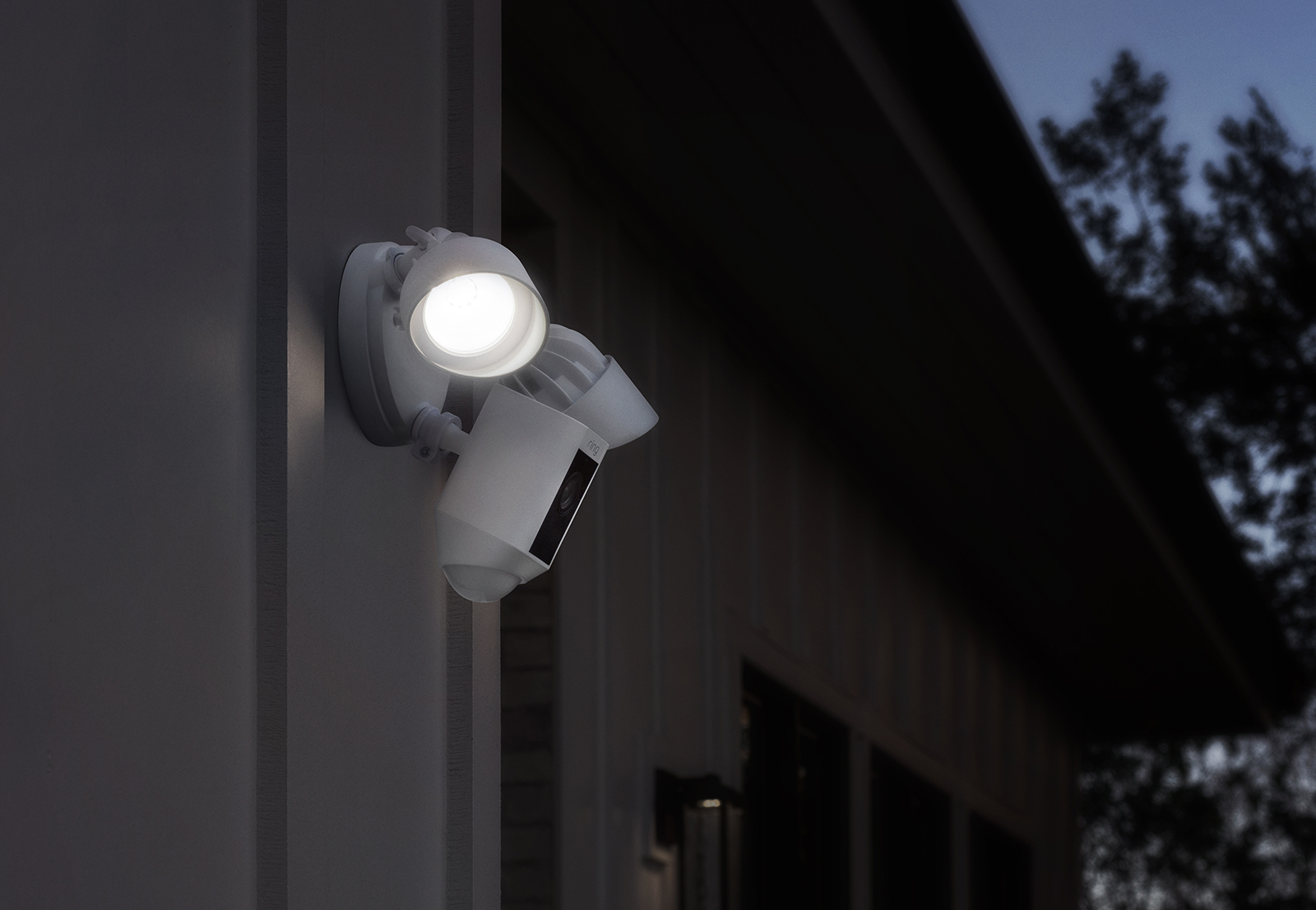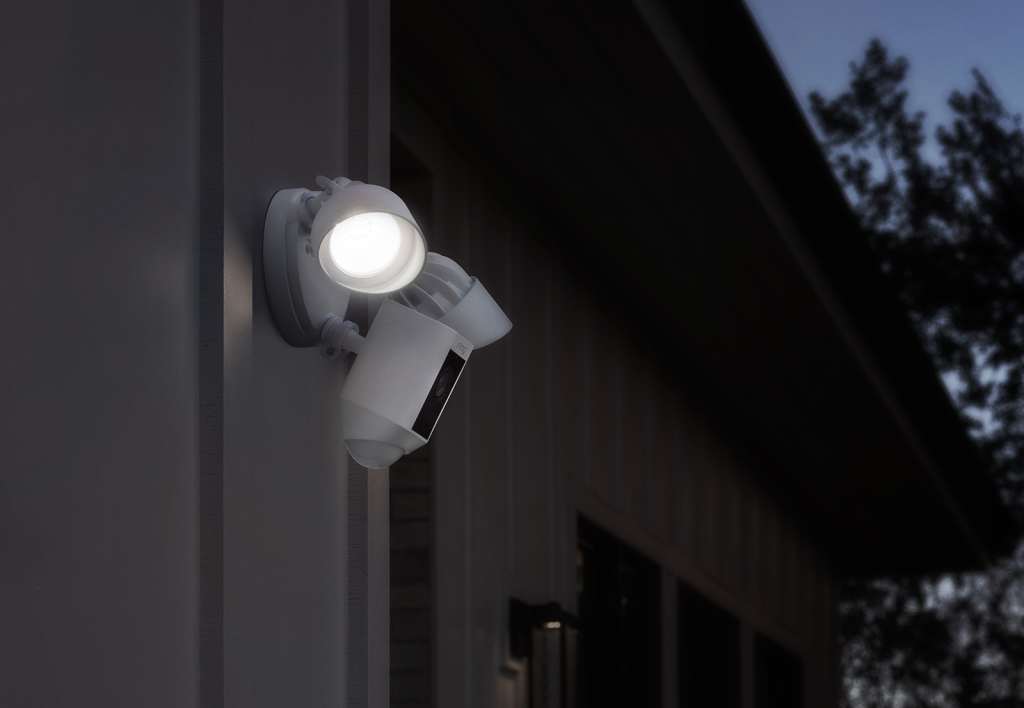 "With learnings from Ring Video Doorbell combined with our mission of reducing crime in neighborhoods, the team and I invented the next layer of easy-to-use, DIY, proactive outdoor home security," said Jamie Siminoff, Founder of Ring and the Chief Inventor at the company.
"Floodlight Cam enhances Ring's mission of reducing crime in neighborhoods and when used with the Ring Doorbell, provides a complete proactive, preventative home security system," he said.
And in a nice change from the usual assortment of product release ambiguity that CES tends to be, Ring even has an Australian release date and price for this one, as the Floodlight Cam heads to Australia in April for $379.