The next big sound area for home theatre experiences is that of 3D sound, delivering an experience more like the movies, and that hits another affordable sound bar this week.
One of the technologies expected to do big business over the next few years is that of 3D sound. We've all heard of surround sound where the speakers are positioned around you and the audio passes from one speaker to the next, but 3D sound is a little different.
Think of it as positional audio, where instead of passing from one speaker to the next, it sits in a part of space around where you would normally sit.
That's quite literally how 3D sound is developed, with the audio elements placed in space around near what would normally be the screen, creating a more in-depth and realistic audio experience where the sound isn't just surrounding you, it also envelopes you.
Making speakers do this sort of thing can be costly, however, and can require big and expensive amplifiers and speakers that support the two main technologies making this happen, Dolby Atmos and DTS:X.
Samsung last year did manage to release a soundbar that broke through the typically heavy price tag to deliver Atmos sound to the masses, and this year Onkyo is doing that too, adding support for DTS:X for its variant on the same.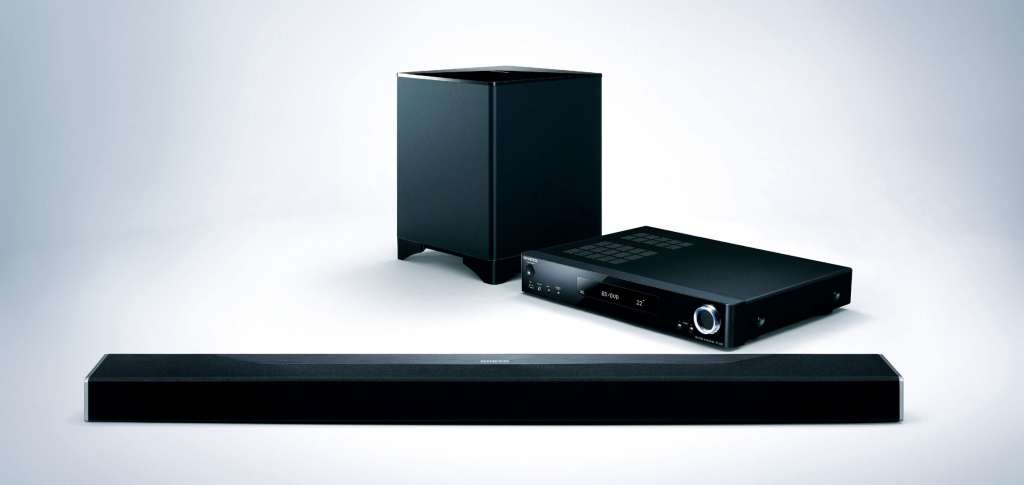 Onkyo's model is the LS-7200, a relatively slim soundbar and amp that also arrives with something very un-soundbar-like: a receiver.
The processor for all of the technology, this third extra box isn't a speaker, but rather the engineering that will feed the soundbar by way of a single cable, sending over the 3D audio from DTS:X and Dolby Atmos soundtracks for movies and games, whether they're native from a 4K Blu-ray or simulated based on the surround sound representation.
The soundbar (LB-403) in the package is just as important as the receiver, because obviously this is how you get your sound. Inside these, you'll find two drivers for the left and right channel, two centre drivers, and very small height speakers that can fire up, leveraging a room's ceiling to bounce the sound and create that arc of space to let it be positional. On the floor, Onkyo's SLW-403 subwoofer doesn't provide a massive impact, but should handle a bit of oomph thanks to the 50W output over a 16cm woofer.
3D sound isn't the entirety of what you get either, because while 3D sound should give home theatre that shot in the arm it so desperately needs — because surround is a little old hat and expected these days — you also need something modern and friendly to your home, and whether you're throwing a party or just want sound everywhere, multiroom is that.
For this, Onkyo has support for Blackfire's "FireConnect" multiroom technology, which is different from the technologies used by Sonos, Samsung, and Qualcomm's AllPlay, but is compatible with select devices from Harmon/Kardon, JBL, Pioneer, and of course Onkyo. This means if you have Onkyo speakers from last year, there's a good chance they'll talk to this set, provided they're network-compatible, of course.
Outside of the multiroom technology, Onkyo is supporting Chromecast for wireless streaming as well as Apple AirPlay and DTS Play-Fi, and in case that's too much selection, Onkyo will also have support for wireless streaming via its app for iPhone, iPad, and Android.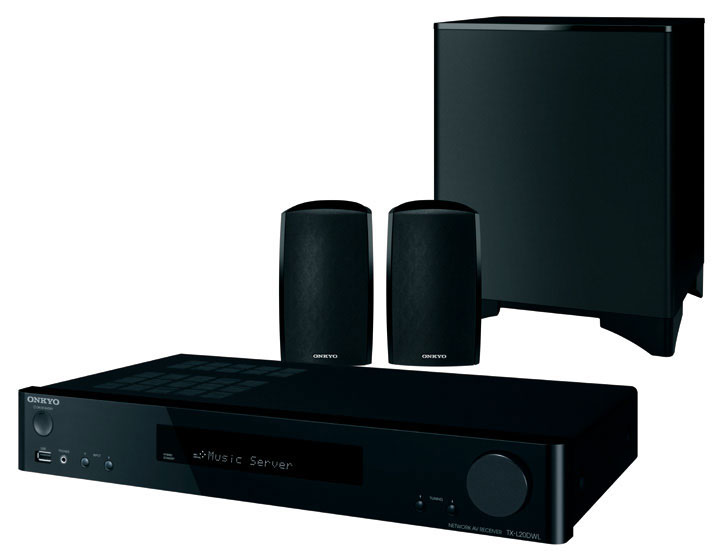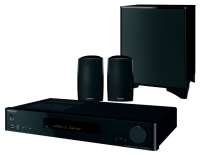 Onkyo's LS7200 3D soundbar system is available in black only and will hit retail at a recommended price of $1999.
Joining it will be a 2.1 speaker system made for people who don't necessarily care about movies in a 3D space, and aren't looking for either.
Intended for balanced and clear music and TV sound, the Onkyo LS5200 2.1 channel home cinema system is like a soundbar, only not.
Instead, this delivers a small receiver, a wireless subwoofer, and two speakers for creating a sound setup that is less about keeping it super slim, and more about making it balanced.
Onkyo even promises support for turntables here, giving a phonographic input in the receiver.
Like its 3D sound friendly sibling, Onkyo's LS5200 will also support the FireConnect speakers and various wireless sound technologies include AirPlay and Chromecast, and will also see Onkyo's Controller app supports here, too.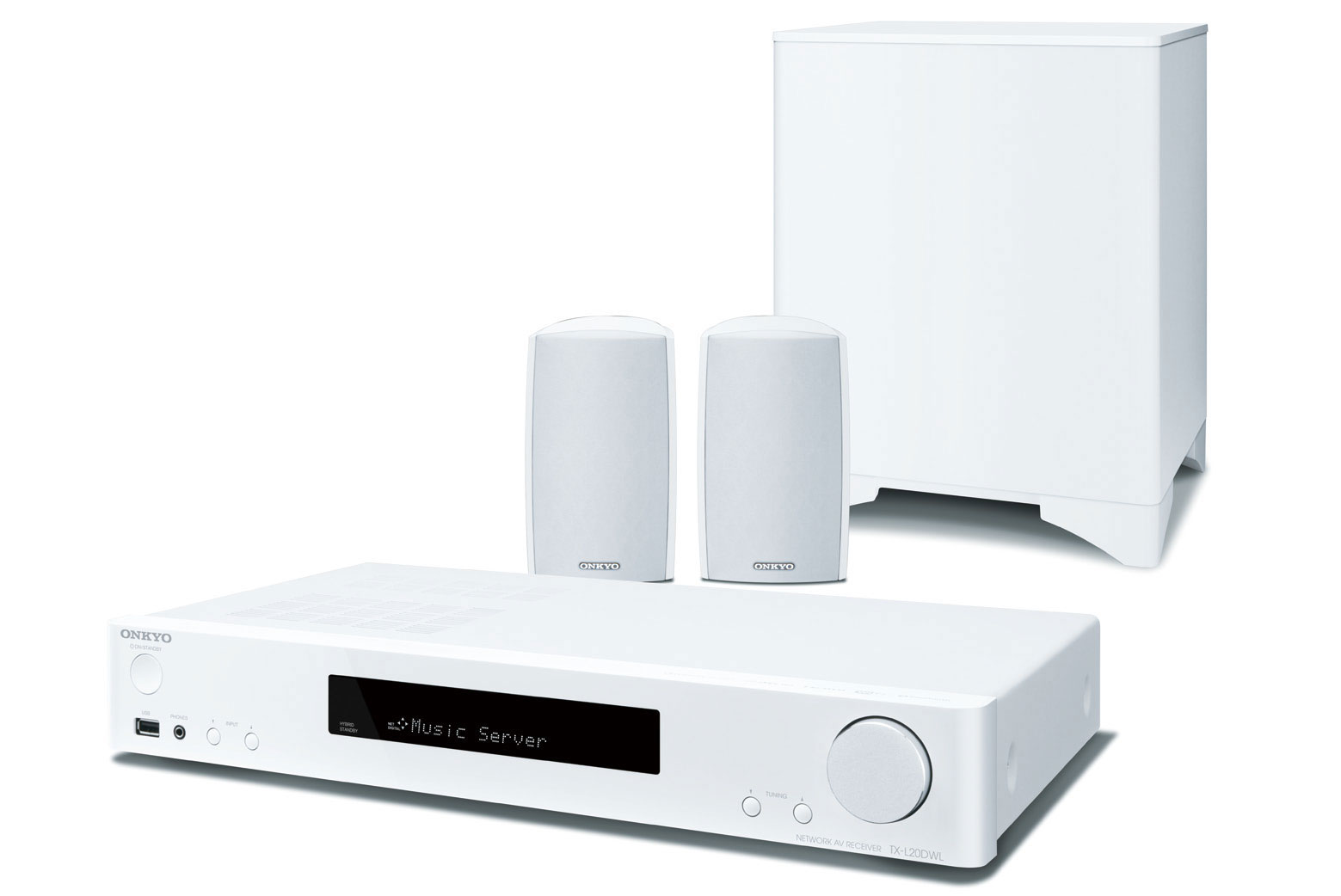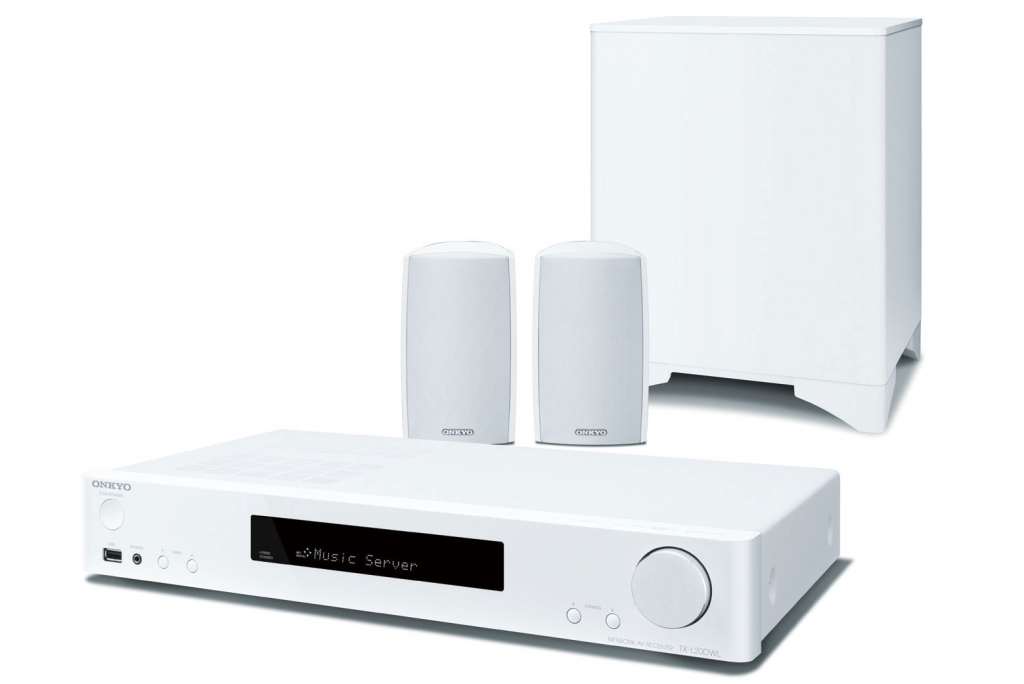 Pricing on this one is a little less, and you'll see the LS5200 available in select stockists shortly for $1799.