Need a laptop or tablet, but don't have so much spare cash? As the end of the year gears up for a new one, Kogan is ready with a thrifty threesome.
The end of the year is almost here, and while you may not want to think about it, the next school year is only just around the corner shortly after. And we get it, kids definitely don't want to hear that, but as parents, you probably already have something in mind for what the next year will bring.
That means it's time to start thinking about laptop life and the cost of a student machine, not to mention if it's time to get something new.
There's also the immediate problem: laptops are not generally cheap, and those that are disappear from stores as quickly as they arrive, making it hard to find something for the right price (where "right" means "not thoroughly expensive").
Australia's online store that is Kogan, however, appears ready ahead of time, launching a thrifty threesome in the form of three laptops all built for below $400, each offering something a little different.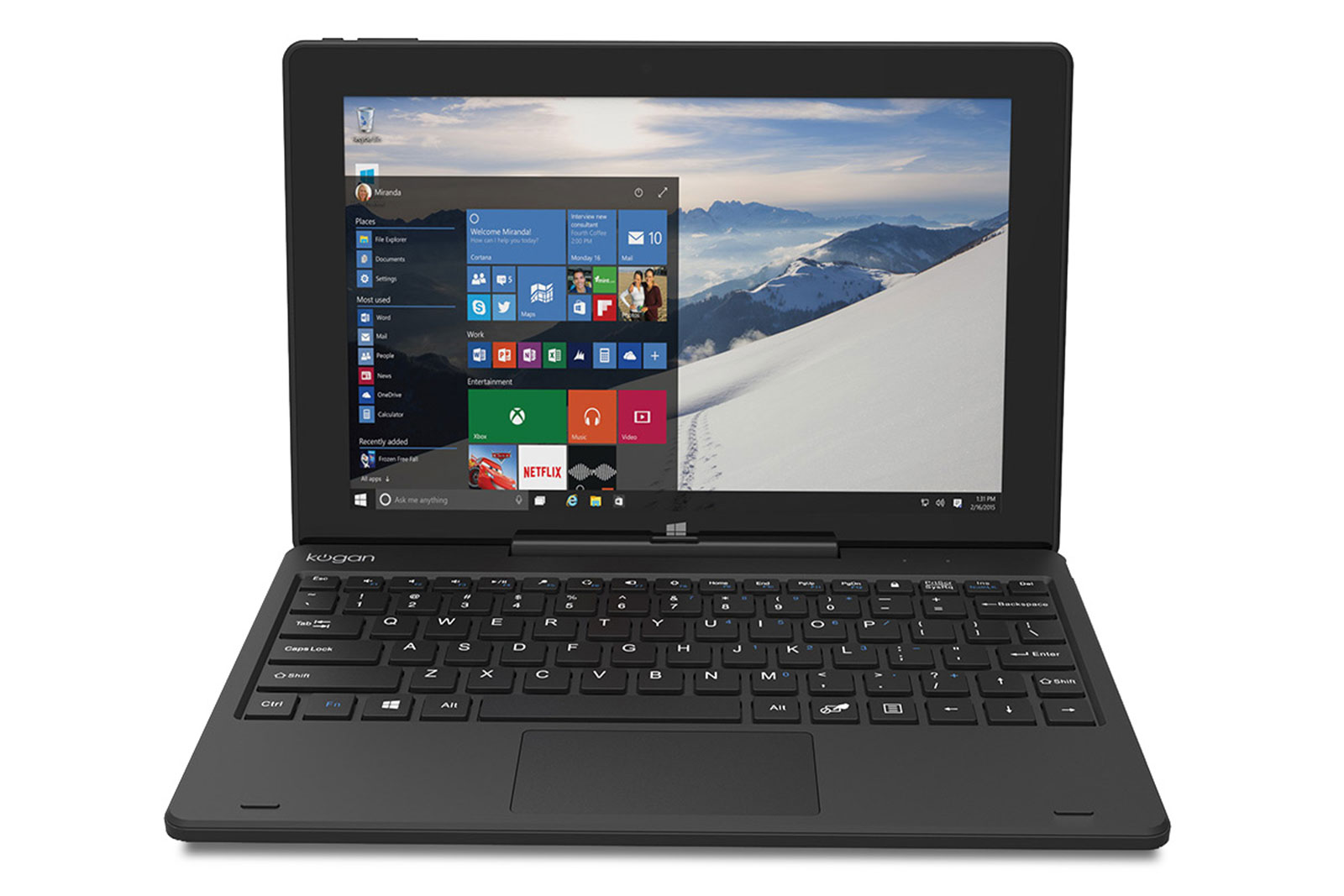 For starters, there's the Kogan Atlas 2-in-1 D300 tablet laptop, offering a 10.1 inch touchscreen 32GB storage, an Intel Atom quad-core x5-Z8350 chip, and a 10.1 inch screen running the older 1280×800 screen resolution.
Next up is an upgrade to that model, as the D500 doubles nearly everything, providing the same chip working alongside 4GB RAM, 64GB storage, more resolution at 1920×1200, and a Windows Ink compatible pen so you can scribble on the screen.
Both Atlas "D" models are touchscreen tablets with a keyboard dock, and both include a microSD expansion slot, allowing you to improve the storage at your own leisure, handy since they'll both arrive in presale for $199 and $279 respectively, pushing a little past those prices after December 6 when they go a hundred higher (D300 for $299, D500 for $379).

But the tablet-based laptops aren't the only models Kogan has been eyeing, with a new model that is made to be thin, light, and relatively upgradeable, too.
Called the Atlas UltraSlim X300, it's Kogan's take on the Ultrabook, bundling in a mediocre Intel Celeron N3350 chip with just enough RAM (4GB) and storage (64GB) to get work done, as well as a 13.3 inch 1920×1080 Full HD screen. But perhaps the most interesting thing from where we sit is what the X300 also includes: an M.2 upgrade slot, allowing the storage to be upgraded with a modern solid-state drive.
"Every customer is an individual with different needs when it comes to technology," said Sergiy Bobrovnychyy, Product Manager at Kogan.
"We want to make sure that they have access to the high-performance products that best suits their work, at great prices that don't compromise on quality," he said.
"Every Australian should have access to the latest technology at a reasonable price, and it is part of Kogan.com's mission to make this a reality."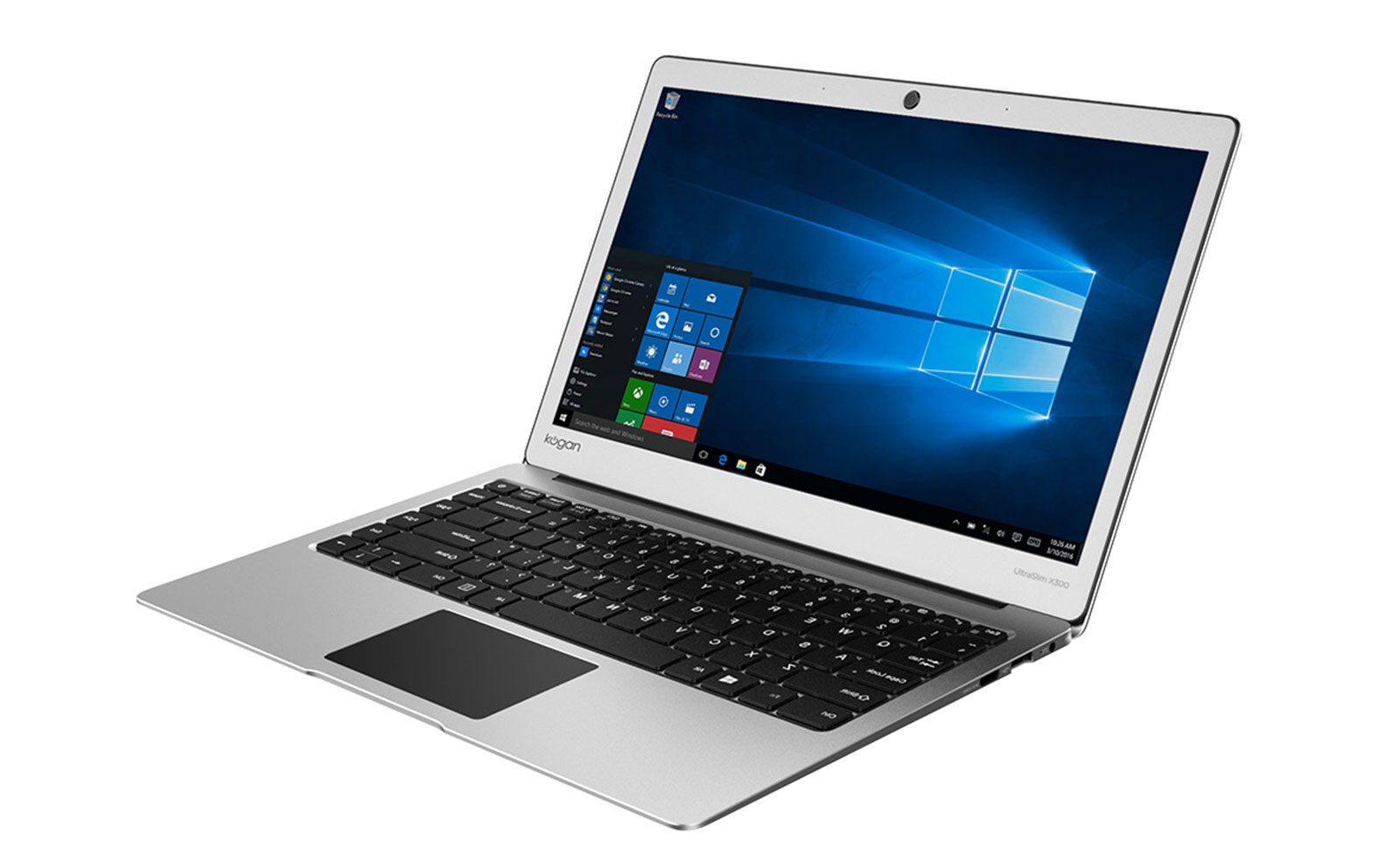 While the X300 appears to be interesting, the price is only really good before proper sale, in what Kogan called its presale phase, offering the laptop for $349 before it arrives on December 7 and is pushed up to $429.
You will have to wait a few weeks if you do order in presale, however, with Kogan's people telling Pickr the units should be shipped from December 7th and will arrive at homes around the middle of the month.