Choosing a camera has never been easy, and Canon's updates continue that with three similar models in varying sizes and control-types.
When Pickr was built, the whole idea came about when people kept on asking its creator what phone they should buy, and where the local reviews were for those phones, because there were just far too many choices and not enough ways to find Aussie reviews quickly and easily.
One of these days, we might have to expand that to cameras, because like phones, there are a ton of those, too, and Canon has just added three more.
In the past week, Canon has revealed models that stretch from small to a little big, running the gamut across its interchangeable lens variety and built to let people do a little more than merely what the smartphone camera we all rely on allows you to accomplish.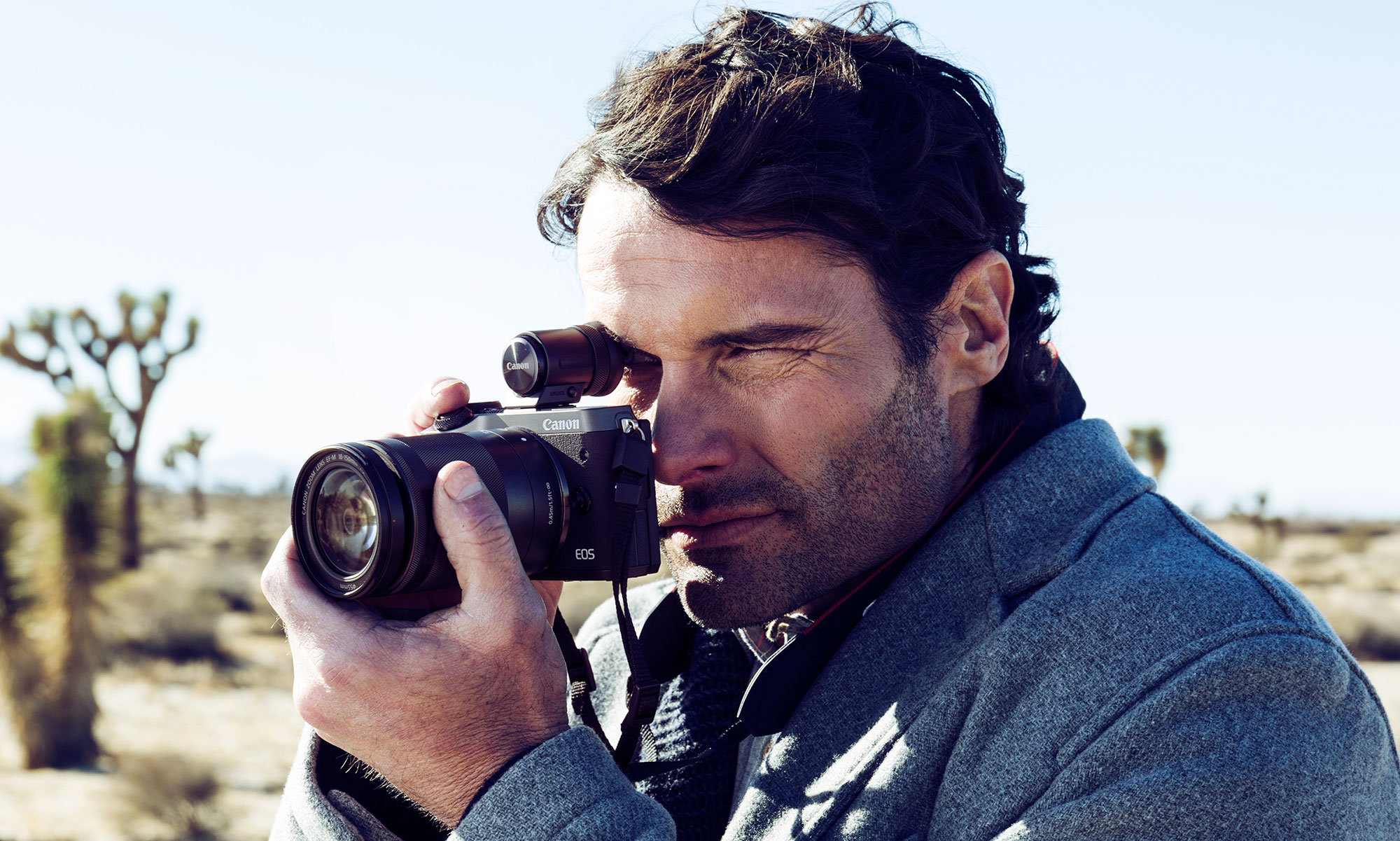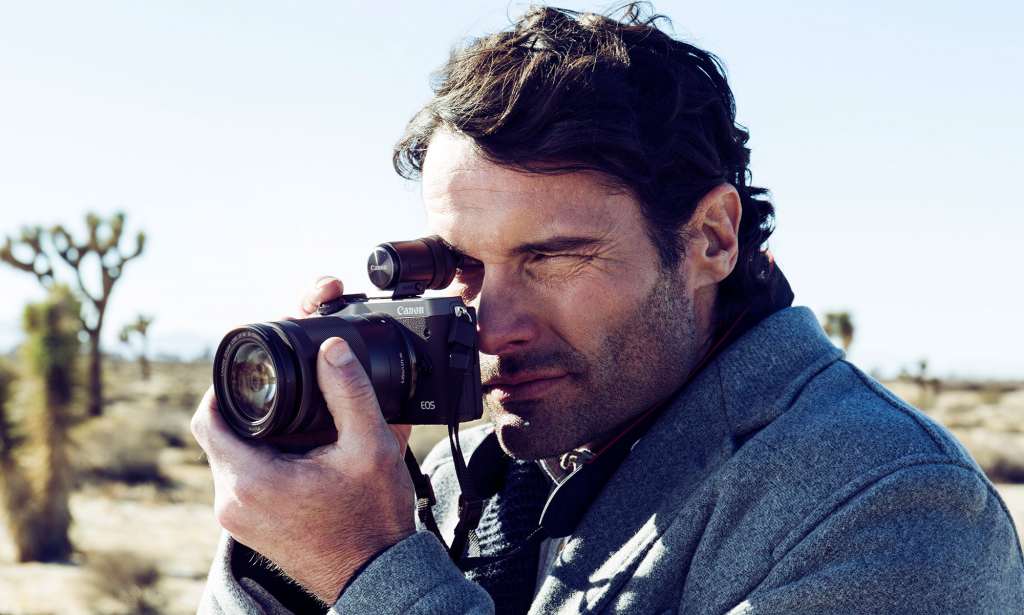 First up there's the little camera, and while it's small, the feature set hardly matches the size.
This camera is the EOS M6, another of Canon's take on what the mirrorless interchangeable lens cameras should be like, offering a compact camera with support for the Canon M lenses — not the standard 35mm lenses — with a 24 megapixel sensor, 7 frames per second image capture, five-axis video stabilisation, and support for Full HD video at a maximum of 60p.
The EOS M6 arrives with WiFi, Bluetooth, and Near-Field Communication, and like so many cameras these days, is built to be connected to your phone for easy image sharing, with the camera also featuring a 180 degree screen that can flip up for selfies and be controlled remotely using your phone.
If using an LCD screen isn't what you're after, Canon is also releasing a small electronic viewfinder shortly that will be compatible with the M6 but won't arrive in the box, with the EVF-DC2 delivering a small size for a 100 percent coverage on a camera that doesn't normally support viewfinders but will snap in place to support one.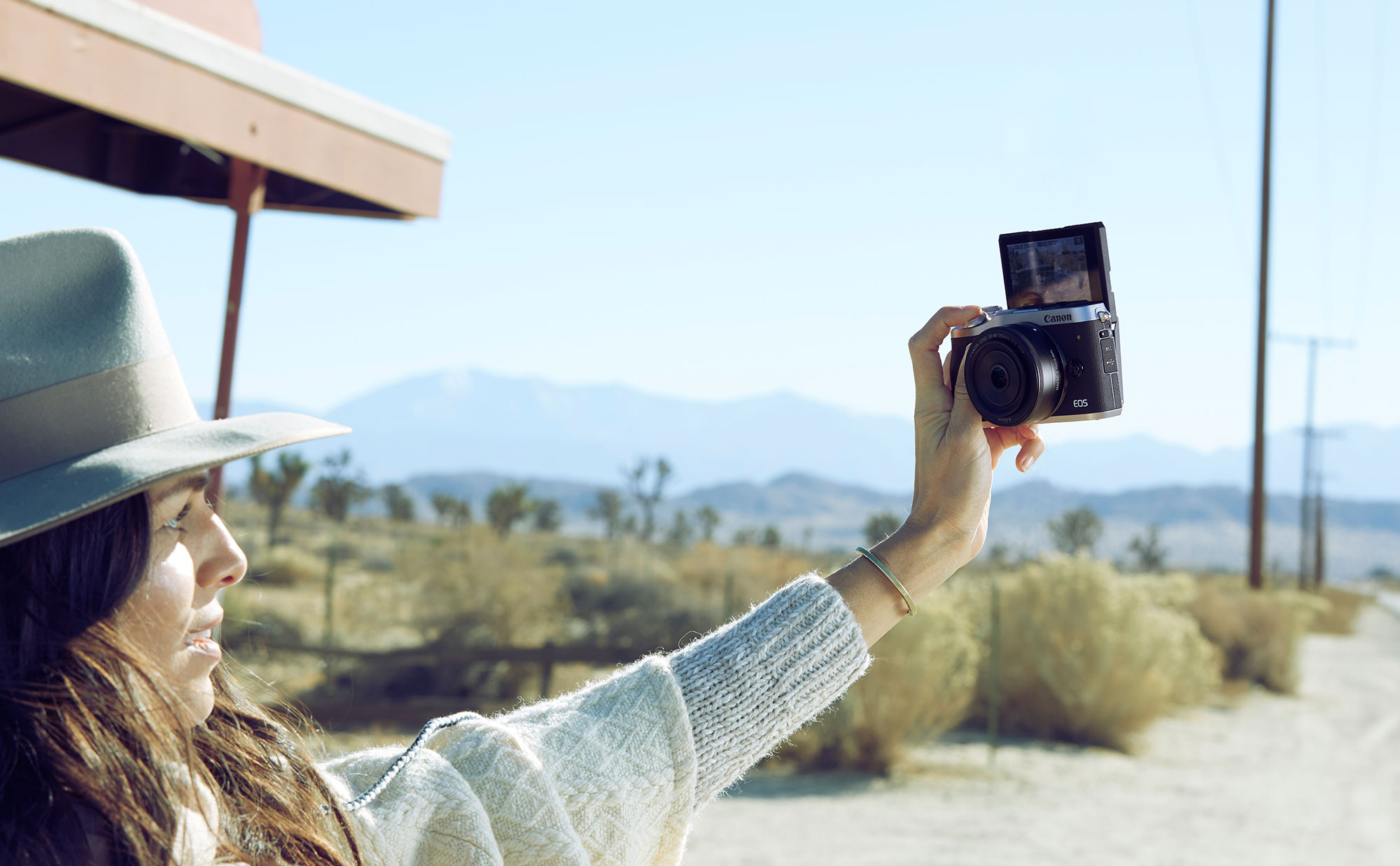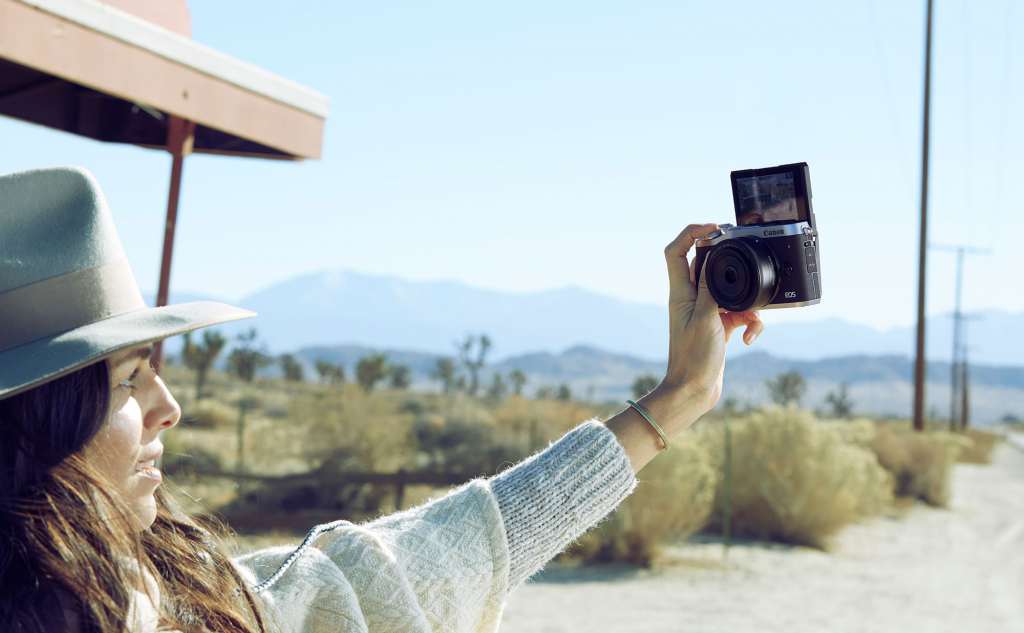 Canon's EOS M6 takes up the small sizing, but if you fancy a slightly bigger camera with support for Canon's proper 35mm lenses, the company has two models on the way each with similar technologies packed into a bigger body.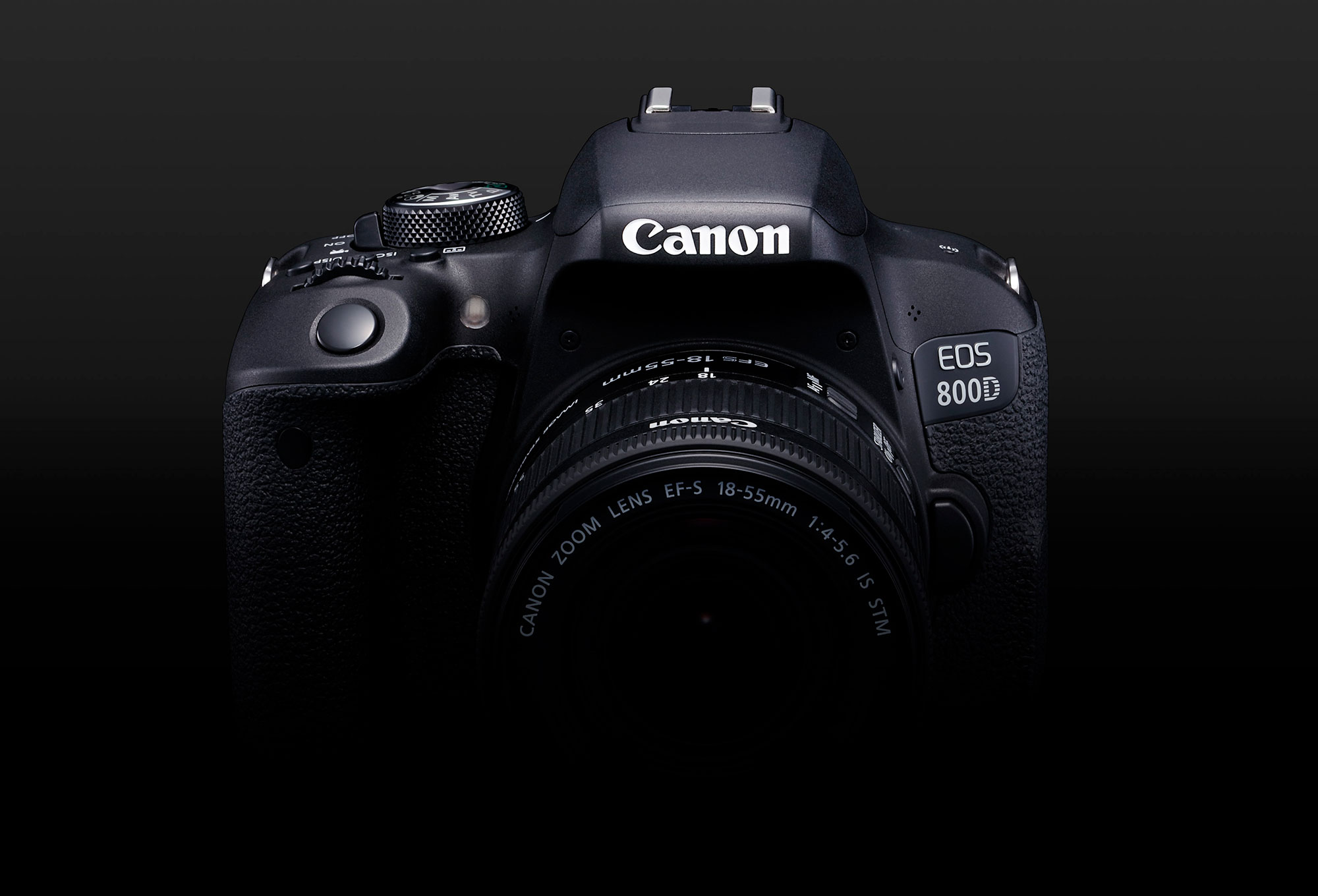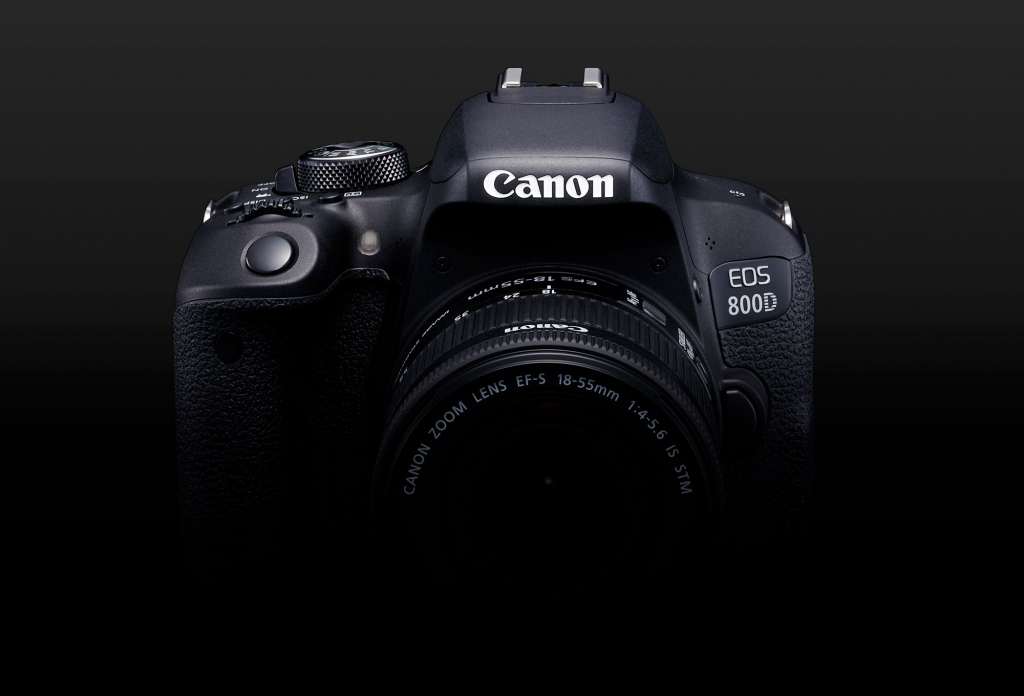 Alongside the M6, Canon announced the 800D and the 77D, models that make up for the amateur and enthusiast parts of the market while packaging in pretty much similar technology, with another 24 megapixel sensor for each, an ISO range up to 25600 with an extension to 51200, Canon's dual pixel auto-focus technology, five-axis in-camera video stabilisations, and support for Full HD video at 60p.
In fact, with wireless control on-board for each, it's hard not to see the EOS 800D and the EOS 77D as slightly bigger versions of the EOS M6 with a touch more control.
The main differences will really come down to size and how much control you want, with the 800D the smaller of the two (but still bigger than the M6) and supporting much of the Canon EF-S lens system, while the 77D will deliver slightly better controls with aperture and shutter wheels, and a top-panel LCD to see what you're doing best.
That's basically the difference between the sort of controls a beginner might need to the sort of controls an enthusiast and pro will want.
Perhaps the real dilemma here for the three Canon cameras is that neither really solve anything, with three very, very similar models arriving for slightly different prices that Canon only allows the dealer to set and won't provide recommended retail prices for, something the company has made clear for the past five or six years.
It doesn't help that these models are all so similar, selecting of one against the other is made very difficult, with the main differences being size and amount of control. If you already have a lens system, great, you know roughly where you're going to be going, but if not, this could be a little annoying.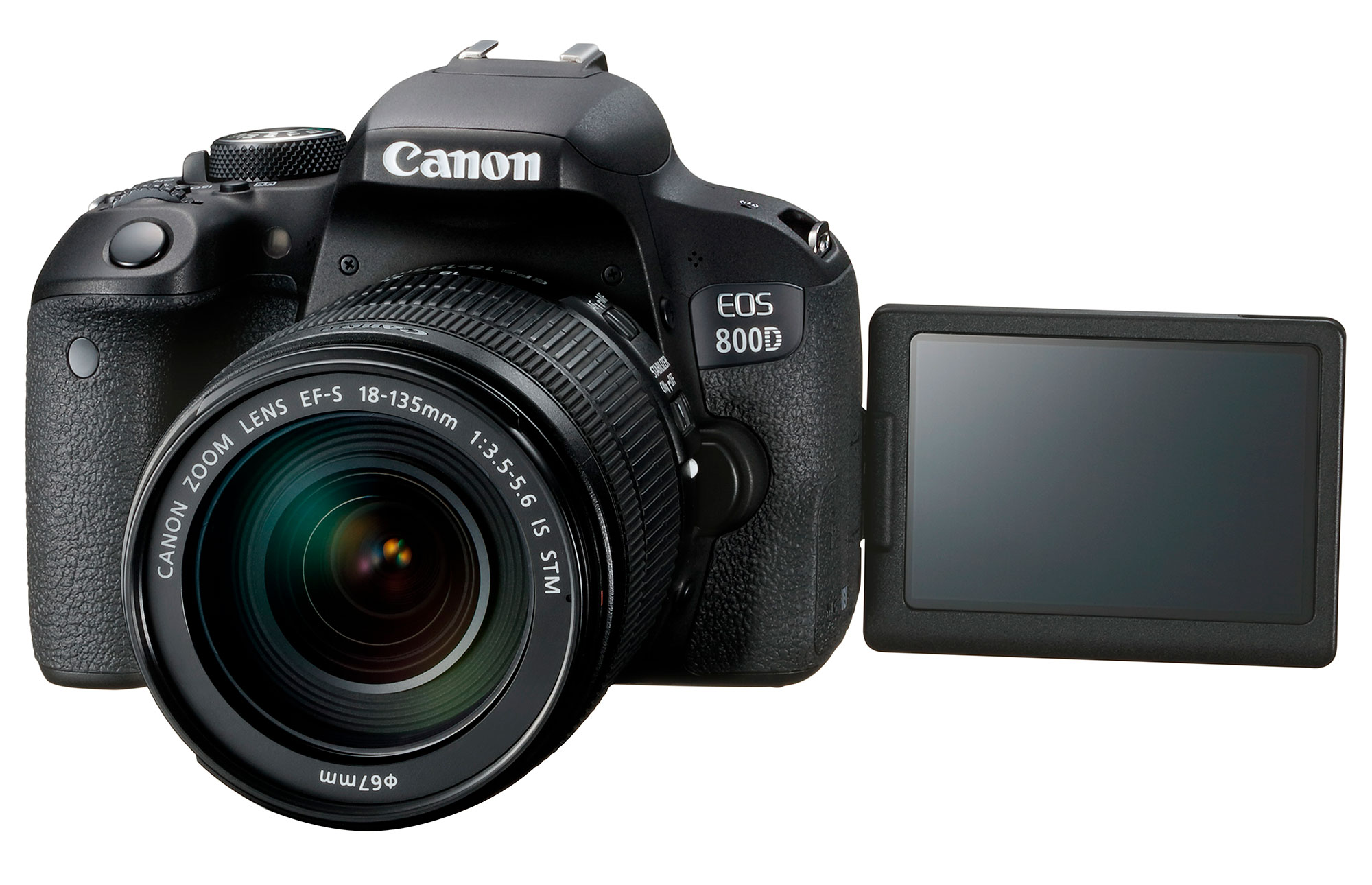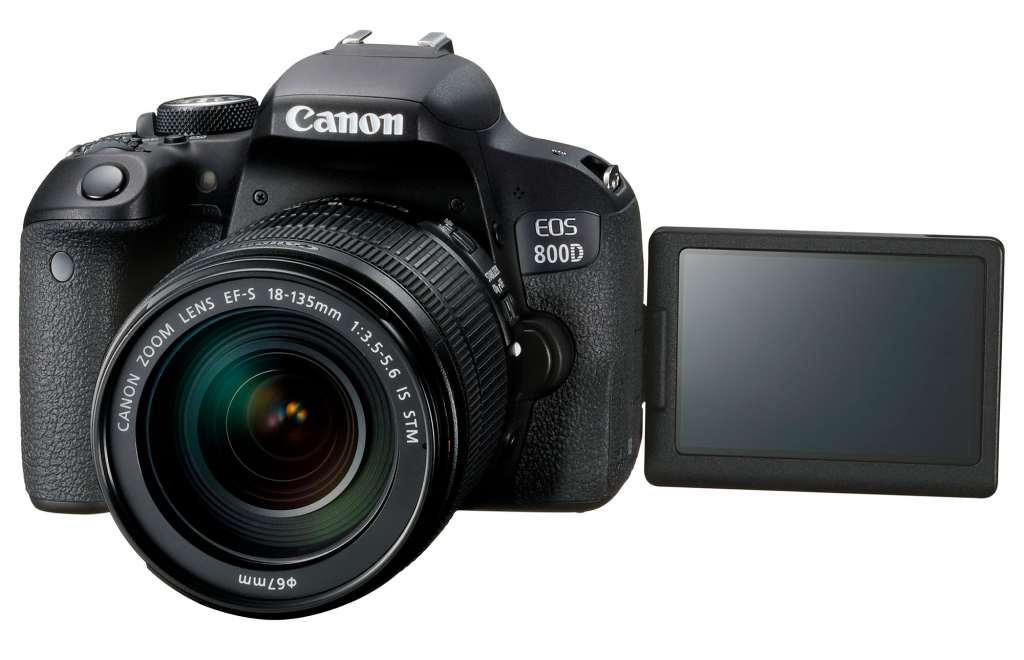 And then there are the features, because without 4K into the mix, you have to wonder where and when Canon plans to insert this technology into its smaller cameras, especially as rival camera makers have already begun to do so.
Without that feature, we have to hope the price of these cameras will fall, but we'll have to wait until March because that is when all three — the EOS M6, EOS 800D, and EOS 77D — will hit camera and electronics stores.
Hopefully we'll be able to give you a summary of all three by the time they grace the shelves. It might even be an easy comparison.